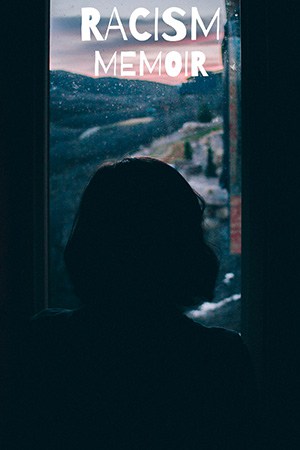 Born a Crime by Trevor Noah is a memoir and stories from a South African childhood with racial discrimination. It is a biography by Trevor Noah of himself growing up in South Africa. It's divided into three parts. He tells about everything happening in South Africa during the apartheid and after the apartheid and the setting of a democratic regime. The way it's structured is nice. Before telling an anecdote, you would give a bit of background information on the political situation, the social standards, the popular belief, anything that would frame the story.
He grew up in South Africa to belong to a group because he was not entirely white. It is because people of color come from colored parents, and he was colored because his mom was black and his father was white. He would always identify as black because he was raised by his black mother, his black grandfather, and his black cousins. He grew up black, and he identified that way. So he was talking about how race could be seen and perceived from many perspectives. If you want to read like Born A Crime, stay with me.
5 Books Like Born A Crime (Racism Memoir)
Born A Crime taught me a lot of learning about things through human storytelling. So we get a fuller picture of how it felt like growing up in this segregated South Africa during apartheid, where white-colored and black people are very much separated socially, economically, politically from an education point of view.
This entire book explores definitions of race and how hard it was for Trevor Noah. Now I am going to review 5 books similar to Born A Crime. Let's go!
1. Becoming
When you read Michelle Obama's Becoming, you read everything about her life, and many people want to read it for several reasons. It's not a book about politics. The book is mainly about growing up and tackling obstacles, and dealing with the thing called life, no matter where it takes you. Michelle Obama's writing style is fantastic. It's very straightforward. She does not beat about the bush, and she gives you some great ideas in this book.
Michelle Obama says that growing up is an infinite process. What is the age when you have grown up? Is it 20/30/40? It's not a finite thing, so people should not be asking, what do you want to be when you grow up? Michelle Obama, with her family, lived in the White House, but there's been a time when she had to live in some other places as well.
There have been extraordinary times in her life, and she has also had to leave the White House and settle back into normal life. The thing is, everything is temporary. Moreover, it's essential to realize that you may be on the ninth cloud one day. Enjoy it, but realize that everything is temporary.
Time is unstoppable, and someday it's not going to be there anymore. She also talks about feeling alone in the best possible way. So there have been a lot of times we have felt very lonely, and we have felt very alone. But they have also been times when we have felt lonely in a very nice manner. Like Born A Crime, You can learn many ethics and moral lessons.
Author: Michelle Obama
Average Customer Review: (4.8 out of 5, on Amazon)
Category: Black & African American Biographies
Available: Audiobook | Paperback | Hardcover | Kindle | Audio CD
---
2. Educated
Educated as a memoir written by Tara Westover about her life with her family back in rural Idaho and how against all odds, she fought for her education. She comes from a Mormon family, and her father is somewhat radical. He is paranoid, and he believes the government is evil. After him, he forbid his children from accessing schools and hospitals because he believed in the Illuminati and conspiracy theories.
So the children grew up uneducated with no birth certificates working in junkyards in a rural town, and her mother was a midwife and then a self-proclaimed healer. Tara Westover was pretty open about the fact that there are specific memories that she's not very sure of, even as she's telling them because they're essential. Also, she'll provide different outlooks to those memories if she was joined by someone else in those moments. But what she tries to get at is the moral of the memory as opposed to the details.
Although sometimes the details are very important, she mentions another thing in the footnotes. It's interesting how she describes every member of her family. This book is written so that it's poetic and rhythmic. So, it flows out the emotions and feelings similar to Born A Crime.
Author: Tara Westover
Average Customer Review: (4.7 out of 5, on Amazon)
Category: Religious Leader Biographies
Available: Audiobook | Paperback | Hardcover | Kindle | Audio CD
---
3. A Promised Land
A Promised Land is a presidential memoir written by Barack Obama. It is part one of two, which he lets us know in the introductory part of the book that it is the first of two novels. The novel starts in his childhood, moves up through his college career, his congressional races, and moves up into his presidency. The majority of the novel focuses on his time during the presidency, and it ended in 2011.
Barack Obama does a spectacular job of getting thoughts onto a page so that his voice comes out in a way that he is professional and classy. But it comes out in his writing as well. His sentence structure is varied and exciting, and it keeps the reader engaged in the writing itself. President Obama's humor is evident in the book. You see different aspects of that sly humor that is characteristic of who Barack Obama is written there in the text, and it's also written in a way that it does, for the most part, keep you moving. It keeps you engaged and interested.
Whatever you feel about America in its current state, there's something about the way that Obama talks about the ideas of what America stands for, what it is that makes you want to love it as well. He talks about people he meets in rural America, who he falls in love with and wants you to fall in love with them as well. He also talks about people in urban America who find it hard to relate.
It is very little in the way of emotional connectivity in the novel. It's so analytical and detailed as Born A Crime. Therefore, it doesn't have as many emotional aspects. You could conclude many emotional elements about it, which also plays into who Obama is as a person.
Author: Barack Obama
Average Customer Review: (4.9 out of 5, on Amazon)
Category: Black & African American Biographies, United States History
Available: Audiobook | Paperback | Hardcover | Kindle | Audio CD
---
4. Between the World and Me
It's the National Book Award winner for 2015. Ta-Nehisi Coates is a black man living in America. This book is a letter to his teenage son, and in a letter, he talks about growing up in Baltimore amid racial tensions, being afraid of the police being judged by the color of his skin throughout his whole life. He also juxtaposes that experience with what his son has experienced in his life and compares the two. But it's not a book about race, and it's a book about his experiences. It's a book about his memories.
This book is about humanity and the denial of that humanity. It will remind you of what humanity looks like and what it's like to have your humanity taken away over and over. Ta-Nehisi talks about his friend Prince Jones getting killed right after they graduated from Howard. That set him on this journey to learn more about the black body as he talks about books like Born A Crime.
Author: Ta-Nehisi Coates
Average Customer Review: (4.7 out of 5, on Amazon)
Category: Discrimination & Racism
Available: Audiobook | Paperback | Hardcover | Kindle | Audio CD
---
5. Bossypants
Bossypants is about Tina Fey and how she grew up and became the person she is. She talks about childhood, getting her period, working at the YMCA, having college boyfriends involved in the second city, and meeting Amy Poehler. All these things were getting involved with Saturday Night Live.
Tina Fey also talks about how she was chosen to impersonate Sarah Palin for Saturday Night Live, even though she had left the show for about a year. Further, she talks about her adorable daughter, Alice, which you want to hear about. Sometimes when you hear the author's voice, it tends to come off slightly. It's not as professional as it should be, but Bossypants was an exception to that rule. Give this book the first chance after Born A Crime.
Author: Tina Fey
Average Customer Review: (4.3 out of 5, on Amazon)
Category: Humor Essays
Available: Audiobook | Paperback | Hardcover | Kindle | Mass Market Paperback
---
More Celebrity's Memoir: 5 Books Like Greenlights