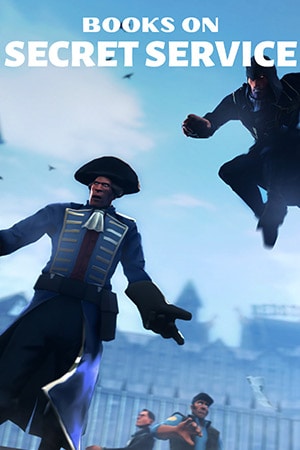 Every year, the Secret Service makes thousands of arrests. Despite their media portrayal as a presidential protection service, their other primary role is investigating financial fraud. Serving as the President's security detail is one of their most unconventional responsibilities. Why does the Secret Service exist? The Secret Service is one of the country's oldest government organizations. They were created in 1865 to investigate counterfeit currency, which reportedly comprised a third of all US currency at the time.
However, only three other federal law enforcement agencies deal with crime as a relatively young government. As a result, the Secret Service began acting as a general investigative department and the first espionage and counterespionage agency. This effectively meant that they were responsible for everything from foreign spying to tax fraud to illegal gambling and so on.
In 1901, President William McKinley was assassinated. The Secret Service was asked to add "protecting the president" to their list of responsibilities to prevent further presidential deaths. Over time, the Secret Service has delegated some of its duties to newly formed government agencies such as the FBI, IRS, CIA, ATF, and DEA. They maintained their role in disrupting counterfeit currency and presidential protection. If you want to read books on secret service, follow me.
5 Books On Secret Service (Spy & Crime Thriller)
Although the Secret Service is currently part of the Department of Homeland Security, they were within the Treasury Department as late as 2003. There have been four assassination attempts and one presidential death in their role as security. The department has come under fire for many problematic incidents in recent years. These included allowing intruders to reach the White House in 2014 and allegedly ordering prostitutes outside the country.
Besides protecting the President, they are also used as security for many potential political targets. The Secret Service is one of the US government's most variable agencies. In their history, they've tackled nearly every type of criminal activity. Do you want to know more about them? Here, I will review 5 spy thriller books about secret service. Let's go!
1. On Her Majesty's Secret Service (James Bond Series, Book 11)
The first few passages of the book take place in a non-chronological fashion. The first chapter is Bond observing a gorgeous young woman as she steps into the sea with clearly no intention of coming back out again, and Bond saves her. Then, we get some details of the events that led these two people to this point. Bond is entangled in Operation Bedlam, searching for SPECTRE and its leader, Blofeld.
The trail has gone somewhat cold, and as such, Bonds decides he's going to resign from MI6, which is interesting and very different for the reasons he resigns in the film version. He's currently in France, and that's where he encounters contested Vicenzo and helps her save face by paying her gambling debts when she recklessly bets in a casino.
After paying off Tracy's debts, the pair slept together and saved Tracy from suicide. The pair are captured, and Bond is taken to the head of the biggest European crime syndicate (Tracy's father). Mark and Draco believe that Bond marrying Tracy is the only way to prevent her from committing suicide again. So he offers Bond a million pounds to do so. Bond refuses the offer but says that he's going to date Tracy, and maybe that would help with some of her mental health issues.
All the information comes to us very thick and fast. Bond meets Blofeld second in command, a bunch in charge of a group of beautiful young women treated regarding allergies and irrational fears. You will love how Fleming writes Bond. She's physically repulsive, and she has some hilarious lines, and Bond enjoys playing with her.
Bond is so determined to keep his cover and doesn't come to the aid of his colleague, even though he knows that his colleague will probably be tortured and killed. He understands that this mission is more important than this one man, and hearing his thought process as he makes these decisions is fantastic.
Author: Ian Fleming
Average Customer Review: (4.7 out of 5, on Amazon)
Category: Spy Thrillers, Mysteries,
Available: Audiobook | Paperback | Hardcover | Kindle | Mass Market Paperback
---
2. Mossad: The Greatest Missions of the Israeli Secret Service
Mossad needs no introduction. It is one of the world's most secretive and powerful intelligence agencies. In this book, Michael Bar-Zohar and Nissim Mishal attempt to bring to the forefront some of the Israeli Secret Service's greatest missions and achievements in their research for this book.
The authors have spoken extensively to many people who concern themselves with Mossad or are connected to Mossad. As a result, they have presented a book, which is a fascinating read on Mossad's many missions.
The book almost reads like a spy novel. The authors have restrained themselves from giving too much technical information to compelling the book. The stories are often narrated in a movie style, facilitating visualization and imagination.
The book is divided into many chapters, each reading like a standalone story covering a particular mission. But it is still challenging to put the book down after each chapter because it is so compelling when you get down to read it. So many stories appear to be incredulous, but the authors assure you that they're all real and true.
Mossad enigma and Aura as an intelligence agency grow as the book progresses. Some of the most famous and dangerous missions of the Israeli secret services, covered in this book, are the captain of the infamous Nazi criminal Adolf Eichmann's eradication of Black September.
Mossad establishes itself not as a formidable agency in the mind of this book's readers but also as an agency that commands respect for its duties. Their missions are concerned with the protection and service of the Israeli nation and the greater good of the Jews worldwide. Its successful attempts to rescue thousands and thousands of Jews from perpetually hostile countries and bring them to the Promised Land of Israel. It is one of the best secret service books I have ever read.
Author: Michael Bar-Zohar
Average Customer Review: (4.5 out of 5, on Amazon)
Category: Espionage True Crime, Israel & Palestine History
Available: Audiobook | Paperback | Hardcover | Kindle | Audio CD
---
3. Crisis of Character: A White House Secret Service Officer Discloses His Firsthand Experience with Hillary, Bill, and How They Operate
The book is about Brian's work as a Secret Service officer for the White House and what he witnessed while the Clintons were in the White House. There are many things that this author implies happened based on the limited things that this author witnessed.
Even if 100 percent of the book is true, it's still not that great or exciting for Hillary Clinton, for instance. All this book has to say is that she was rude and mean to her staff occasionally. She got in a fight with Bill Clinton and broke a vase one time. All this book has to say about Hillary is that she fought with Bill a lot.
What difference at this point does it make? Most of this book is the author of bitching about how the Clintons and their staff made it very difficult for the Secret Service to protect them and how they were mean to the Secret Service. But the reality is that being a Secret Service agent is a job? It isn't easy, but it's a job at the end of the day. You aren't being coerced into it or forced into it, and you could have quit at any particular time if you didn't like it.
Interestingly, this book is about the author's involvement in the Lewinsky scandal and how Monica manipulated her way to get closer to the bill. So to look back and to see what was happening is pretty interesting. The author subpoenaed six times in the investigation and had difficulty cooperating with the investigators while not revealing confidential information.
This book doesn't have a lot of juicy Clinton gossip that you haven't heard already. The last third has nothing to do with the Clintons and is about the author joining the air marshals.
Author: Gary J. Byrne
Average Customer Review: (4.1 out of 5, on Amazon)
Category: United States Executive Government, Political Corruption & Misconduct
Available: Audiobook | Paperback | Hardcover | Kindle
---
4. The Spy Who Came In from the Cold
It is a great book exploring what was going on in the middle of the 20th century during the Cold War and the political ramifications. What does it mean to be a nation with a secret or spy service? It continues the description of the Berlin Wall, which was being written right in the immediate aftermath of the Berlin Wall.
There was only one light in the checkpoint, a reading lamp with a green shade, but the glow of the arc lights like artificial moonlight filled the cabin. Darkness had fallen, and with its silence, they spoke as if they were afraid of being overheard.
Leamas went to the window, waited for the road, and either side the wall in front of him. It is not James Bond jumping all over the place, but there are tense sequences. There are action sequences in this, but there's the humanity of Leamas, who is this secret agent who came in from the cold.
So after the disaster that the book begins with, he is brought in and asked. We don't know what the whole mission is, and that's part of the novel's beauty is we see them as having these interactions back in Britain and London. The book shows you pain and violence during the Cold War. Also, it reveals the humanity underneath all of that.
Author: John le Carré
Average Customer Review: (4.5 out of 5, on Amazon)
Category: International Mystery & Crime, Espionage Thrillers
Available: Audiobook | Paperback | Hardcover | Kindle
---
5. Eye of the Needle
The book itself will give you a quick summary of World War Two. It starts in 1940 and then it jumps ahead in time to 1944. The story is based on is a Nazi secret agent or spy who is entrenched in wartime England, and his name is Faber. But his codename is "The Needle."
The other perspectives in the book are of the two MI5 agents who are on his tail for the book's entirety. Then a young woman named Lucy lives on an island off the coast of Scotland with her young son and her husband, a sheep farmer who used to be a RAAF pilot. So that's the premise. You will see the impact of a secret service through an intelligent spy that seems unbelievable.
Author: Ken Follett
Average Customer Review: (4.6 out of 5, on Amazon)
Category: Espionage Thrillers, War & Military Fiction
Available: Audiobook | Paperback | Hardcover | Kindle | Mass Market Paperback
---
More Spy Thriller Books: 5 Books Like The Gray Man