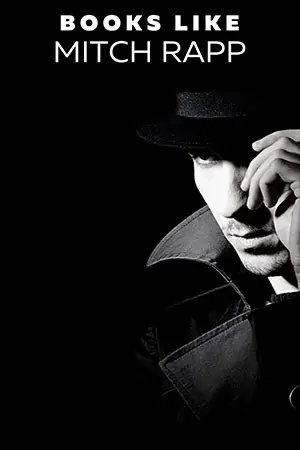 Books like Mitch Rapp is a modern-day spy series that deal with most current events. So it's mostly about the Middle Eastern conflict. I love this novel series because it's nonstop action from the very minute you start reading to the end. There's only a plot that drags you in and drags you along for the ride. One of my favorite things about reading is when the action keeps going. But two things that Vince Flynn, aside from other authors, is the way he dives into his plot plots and then the different perspectives that he does.
So the plot is deep and believable. You get to see many of their motivations for doing what they did, how they plan everything out, different steps, and what they do. So that's how you can see many layers through his different perspectives.
Almost the author does it in a way that you almost root for the bad guys too. Who do you want to win? Moreover, we understood what drove them, what made them tick, and how passionate about what they were doing and why. So, the book series was so good, and the movie landed a little flat.
5 Books Like Mitch Rapp (Spy Thriller)
Mitch Rapp is full of action for suspense. I saw the hook at the end before it was revealed, but whatever, I enjoyed it as a thriller. It's a thriller, something different from sci-fi fantasy, which I've been doing a lot lately. As in the series, Mitch Rapp was a gifted lacrosse player. In the tragedy, he lost his sweetheart and quite a few friends, which motivated him to become a CIA operative. He takes out the people responsible for the terrorist atrocity.
I love it because it's a fantastic thriller, action-packed, and it tells the story of how Mitch Rapp came to be. Also, it shows him being tested with the training. The movie American Assassin was based on this awesome thriller. Here are 5 espionage books similar to Mitch Rapp. Let's go!
| Name | Key Focus | Review (Goodreads) |
| --- | --- | --- |
| The Kill Artist | An international spy deals with his past and tries to take revenge. | 4.0 |
| The Spy Who Came In from the Cold | A spy team and their mission story. | 4.0 |
| Casino Royale | James Bond struggles to get back the money through a secret mission where he takes many risks. | 3.7 |
| The Bourne Identity | A spy forgets his memory after an accident and is in danger because he carries a valuable cheap. | 4.0 |
| Our Man in Havana | The life story of a spy who has no qualifications. | 3.9 |
Books Like Mitch Rapp List
1. The Kill Artist (Gabriel Allon)
The Kill Artist is book number one in Silva's Gabriel Allon international thriller series. It was the first Daniel Silva book I had ever read, and I was blown away. This book had everything I wanted in a thriller and more. I cannot stress how much I love this series. The book cover is a lone figure of a guy walking down a lonely street in an old medieval street. It's a decent cover for a thriller that came out in 1998.
We get into a prologue set in 1991 about an art restorer. Who is he? He's an international spy. During his evening hours and daytime hours, he's an art restorer. In other words, he goes into all the famous galleries, looks at all the famous paintings, and touches them up when they're damaged.
So we get a prologue in 1991, where his wife and child are killed in a terrorist attack in Vienna, Austria. Then we jump from there to 1998. Our art restorer is living a simple life. He is no longer a spy, but he still does art restorations on the down low because he doesn't want his enemies to know where he's at. So he's living on the down low in Port Navas in Cornwall, England.
Meanwhile, a Middle Eastern terrorist named Tariq plans another terrorist attack in Paris. An American woman falls in love with him, and he blows up a street in Paris right before his new girlfriend's eyes. The way it's written is thrilling. Tariq already has a history with our hero, Gabriel Allon, because he's already killed Gabriel's family some seven years previous. The art restoration community is now asked to hunt down and find Gabriel because Gabriel is the only spy that can capture and match wits with our terrorists.
There's also a side plot with two great characters, Jacqueline. She's a fellow spy with Gabriel and Yousef. The book is dripping with ancient art, different artists, and things hidden in their artwork mystique. That's part of what makes Gabriel such a good spy, as he's such a great historian, especially in art and architecture. It sounds like Mitch Rapp and The Da Vinci Code, the way I describe it, and you can't argue that. So never miss it!
Author: Daniel Silva
Narrator: George Guidall
Publisher: Recorded Books
Tropes: Mystery, Action, Military, Strong-women, Poetry, Adventure
Number Of Pages: 501
Available: Audiobook | Paperback | Hardcover | Kindle | Mass Market Paperback
2. The Spy Who Came In from the Cold (George Smiley)
The Spy Who Came In from the Cold came out in 1963 and won Somerset Maugham Award, Edgar Award, and CWA Gold Dagger Award. It was a huge hit. The author wrote his first two books while also a British spy. He did it undercover, and nobody knew that he was a writer until he got the book broke out and sold billions copy. The Crime Writers Association of America has raided it. Because it's the third-greatest crime novel ever written. Not only that, Time magazine says that this is one of the 100 greatest novels ever written.
Also, there was a movie made of it in 1965, two years after it came out starring Richard Burton. The movie is good, and the movie follows the book very faithfully. It's not your typical thriller where James Bond does outlandish stunts, or Jason Bourne fights everybody. Rather it's a very subtle in-depth look at the nitty gritty, day-to-day work of spycraft. That's what John le Carré is known for. He is not alone in over-the-top action, and explosions and gunfights are though once in a while, those things do come into his novels he is known for.
The plot is about a man getting shot on his bicycle near the Berlin Wall, and our hero (Leamas) is a witness to this shooting. He is back in England with the circus. Now, the circus is what we call the British spy network. There's the main guy in control of the circus, and his name is Control. They don't call him by his real name. So this is part of a seven-book series that has the character of George Smiley.
George Smiley is the main character in some of the novels. Overall, the series is about the circus, Control, and all the different spices that work in and out. Although they are all standalone novels, you do not need to read one or the other in any order. You can pick this one up, read it as a standalone, and get Mitch Rapp vibe again.
Author: John le Carré
Narrator: Michael Jayston
Publisher: Penguin Audio
Tropes: Mystery, Crime, History
Number Of Pages: 224
Available: Audiobook | Paperback | Hardcover | Kindle | Mass Market Paperback
3. Casino Royale (James Bond)
Casino Royale was released in 1954, so you would find it in your local grocery store sitting on the book rack. It's very plot-driven. Ian Fleming and his James Bond series have a knack for keeping you enthralled in the story. James Bond has to go and take care of a foreign enemy, but not through the normal way of killing them.
Instead, his goal is to meet him at the casino where the enemy is trying to make money because he lost a lot, and he's afraid his crew will assassinate him if he doesn't get that money back. So James Bond's role is to go to the casino and beat him so that he has no money, and his men kill him.
There's a beautiful woman who gets her head in too deep, and James Bond has to try and save her. Also, there is a twist at the end, which is fun. The only gripe I have with the story is the last 50 pages dragged out the first 125 ish. It was an amusement park! Every chapter was something new and fun to try out. You would have the enjoyment of the first three-fourths of the story. If you love Mitch Rapp, then you must read it.
Author: Ian Fleming
Narrator: Dan Stevens
Publisher: Ian Fleming Ltd.
Tropes: Action, Thriller, Suspense, Travel
Number Of Pages: 192
Available: Audiobook | Paperback | Hardcover | Kindle | Mass Market Paperback
4. The Bourne Identity (Jason Bourne)
The Bourne Identity came out in 1980, Cold War era. It's book number one in the Bourne trilogy. There was a miniseries in 1987 starring Richard Chamberlain and Jaclyn Smith. Robert Ludlum was the most famous thriller writer in the seventies and eighties, and his stuff was over the top, action-packed. Our main character, Jason Bourne, is shot dead and thrown over the side of the boat into the ocean because they think they've killed him.
Jason washes up into another fishing boat, and he's alive. The people on that fishing boat take him to a doctor named Washburn and the City of Lasagne Sur Mer. Jason wakes up, and the doctor has taken bullets out of all parts of his body, including his brain.
In the book, the bullet goes into his brain, and he takes it out. But that causes amnesia: he can't remember who he is. Then the doctor also removed a microchip from his hip that had some information on it. The information is only the security numbers to a bank vault in Zurich, Switzerland. So that's the only clue that Jason has to find out who he is because he doesn't know who he is.
So he takes a fishing boat, and there are some bullies on the fishing boat. They bully him, and he fights them. That's where he learns that he's a skilled fighter. The novel is way more violent than the miniseries or even the movie with Matt Damon. It's because some things happen when he gets to Zurich, where he kidnaps the girl, Mary, and holds her hostage as he escapes the other assassins and has to fight them.
Some dark things happen in this relationship between Jason and Mary. The people that are following them that are not even mentioned or hinted at in the movies. Matt Damon's movie didn't resemble the book at all. Like Mitch Rapp, the story is an excellent espionage thriller, fast-paced and over-the-top action. A lot of absurd things happen here. So I recommend you the entire trilogy if you love the first one.
Author: Robert Ludlum
Narrator: Darren McGavin
Publisher: Random House Audio
Tropes: Mystery, Action, Adventure
Number Of Pages: 566
Available: Audiobook | Paperback | Library Binding | Kindle | Mass Market Paperback
5. Our Man in Havana
Our Man in Havana is a spy thriller and mystery novella. The story follows an accidental spy (Wormold) who lives in Havana on Cuba. He has a daughter who's 17 years old. She wants to have a horse. Wormold's incapable of saying no to his daughter, and when the chance arises, a certain guy called Mr. Hawthorne comes and offers him to be an agent for the MI6 and his country. Because he's an Englishman, he says, Okay, why not? He's in it for the money. So Wormold starts as a spy, and he needs to write reports.
Mr. Hawthorne tells him he needs to acquire agents and sign on some agents. So that's what he does. Unfortunately, all of that is not true. He uses characters he thinks of, and he gives all of them expenses so that he can earn a lot of money. That's working out well for a while. Then things start to go wrong. The story's all about Mr. Wormold and his life as a spy, not a spying life, but how he makes up the characters and how we fall from one thing into the next.
I love how Graham Greene looked at the spying game and how the spies recruit more spies without looking at their qualifications. We seemed normal, and Wormold was pushed and bullied into being an agent. Also, the other characters look like pawns on a chessboard, somehow trying to take control. If you want a quick spy with an action-packed read similar to Mitch Rapp, check this one out.
Author: Graham Greene
Publisher: Penguin Classics (Reissue edition)
Tropes: Classic, Comedy, Thriller
Number Of Pages: 256
Dimensions: 0.4 x 5.1 x 7.8 inches
Available: Paperback | Kindle
---
More books similar to Vince Flynn's Mitch Rapp series:
Scot Harvath series by Brad Thor: An adventure of a former Navy SEAL who travels the world to protect America.
Jack Ryan series by Tom Clancy: An adventures of Jack Ryan, a former Marine and CIA analyst, takes on various missions and other threats to national security.
John Clark series by Tom Clancy: A former Navy SEAL becomes a key player in the world of international intelligence.
Jason Bourne series by Robert Ludlum: Jason Bourne, a former CIA assassin, suffers from amnesia, but he must uncover a secret.
Gray Man series by Mark Greaney: A former CIA operative turned freelance assassin as he travels the world taking on high-stakes missions.
These books offer action-packed adventures with complex characters and should appeal to Vince Flynn's Mitch Rapp series fans. Tell me your interest and experience with these books if you have already read or want to read them. If there are any books that you want me to check out, leave a comment down below. If I don't, I'll pick it up and see how it is. I always add new books to my TBR list from recommendations. Share this article with your BookTube/BookTok community and friends. Happy reading!
Read more similar books:
5 Spy Thriller Books Like The Gray Man