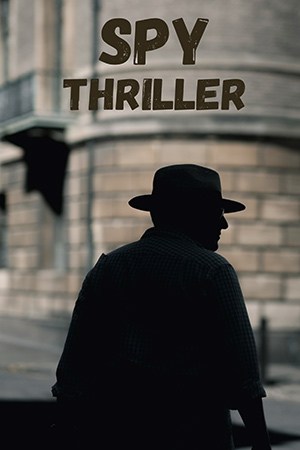 The Gray Man was the CIA's best assassin. When something went wrong with one of his missions, he was marked shoot on sight by the CIA. For the last several years, he has been running from those people he once served out in the field. He has become an assassin for hire, but an assassin with a conscience, he only takes out those that deserve to be taken out. If you want to read like The Gray Man, you must read it.
5 Books Like The Gray Man (Spy Thriller)
The Gray Man by Mark Greaney is a mystery, thriller, and espionage book that you see about the great assassin. This is one of the best spy fiction books where you can see the effect of power, money, and a suspense adventure. Here are 5 books similar to The Gray Man that I will review for you. Let's go!
1. The Spy and the Traitor: The Greatest Espionage Story of the Cold War
This book came out in twenty eighteen and is the true story of a KGB colonel spying for MI6 during the 70s and 80s in a very high stakes way. The author has to pack in so many names and historical contexts. It does a good job of showing the tension at different parts of the Cold War and puts you into the mind of what people must have been feeling.
Some Danish officers recruited Gordievsky in Copenhagen in the 70s, but they had over two MI6 because it's a big deal. So he spies in Copenhagen for a couple of years, then he goes back to Moscow. There's no contact while he's in Moscow. Then he gets dispatched to London, so he becomes the head of political intelligence inside London, like KGB place.
Most of them are diplomats, but there are quite a few KGB officers in any embassy in the world at this point. So a lot of the intelligence he's giving MI6 is super valuable. But they can't act on it because he's still within the KGB. If they go and pick off any double agents for other intelligence services that he knows because he's got that information from inside the KGB. They'll be able to figure out who gave them that information, and then he would be tortured and executed.
So it's such a strange dynamic, and it speaks to humanity's hubris when it's these intelligence wars of maybe everyone knows everything. There's a decent amount of spies in each camp, but no one can act on it because they can't make a move. It's such a game of cat and mouse, and this book does a fantastic job of explaining that dynamic.
Author: Ben Macintyre
Average Customer Review: (4.7 out of 5, on Amazon)
Category: Intelligence & Espionage True Accounts (Best Seller)
Available: Audiobook | Paperback | Hardcover | Kindle | Audio CD
---
2. Patriot Games
Jack Ryan is on vacation, but they're in London on a working vacation with his wife and daughter. First of all, it comments on the differences between British and American societies. Jack becomes involved in an assassination attempt on the Prince of Wales and his family within the book. Jack Ryan rushes in, and he spoils the assassination attempt. He saves the Prince of Wales's life from it turns out to be a fringe group, the splinter group of the Provisional Irish Republican Army.
They decide they're going to target Jack and Kathy Ryan. They're going to keep going on, trying to kill the Prince of Wales to the point where they follow Jack Ryan across the Atlantic to America and try to kill both Jack and the Prince of Wales at his home in Maryland. It is because they want revenge. In novels, Jack Ryan shows up for almost 20 years to win and beats the Irish terrorists.
Author: Tom Clancy
Average Customer Review: (4.6 out of 5, on Amazon)
Category: Technothrillers, Spy & Action
Available: Audiobook | Paperback | Library Binding | Kindle
---
3. Northern Spy
This is about the IRA in Ireland, and it's more about the modern IRA than the one that happened during the Troubles. It's a continuation of the Troubles, but it's happening in twenty nineteen. So this is about Tessa. She's a brand new mother and a producer of BBC News. She's worried about having her son growing up where they live because of the IRA. They're doing bombings. There are bomb threats all the time. She feels like it's not a great atmosphere to have a child in. So she worries about it all the time.
One day Tessa hears about a robbery that's gone down in a bank nearby, and she sees the security footage. It's the IRA who is robbed of this bank. As they pull off their masks, she suddenly sees one of the people is her sister, Marian. Marian and her sister have always been very close. She has always opposed the IRA and the violence they bring upon the country. There's no way that she's part of the IRA. So this book was very adventurous similar to The Gray Man. They talked a lot about interesting issues that still go on in Ireland.
Author: Flynn Berry
Average Customer Review: (4.2 out of 5, on Amazon)
Category: Psychological Thrillers, Espionage
Available: Audiobook | Paperback | Hardcover | Kindle
---
4. The Bourne Identity
The books start with a guy on a ship. He wakes up and has no memory. It's the story of him piecing back together with his life and trying to figure out who he is. It's a bit more exciting than your average because he discovers that he has all these super skill traits, like he can chop people and kill them at the drop of a hat. He's super smart and can sense things. So he has the idea that he probably is more than your average Joe.
It's an exciting thriller of a story about him piecing back together with his life, which was quite an exciting one by all accounts. There are a lot of characters in this book, but the main two or three you do get interested by the relationship between them.
Author: Robert Ludlum
Average Customer Review: (4.3 out of 5, on Amazon)
Category: Espionage Thrillers, Suspense Fiction
Available: Audiobook | Paperback | Library Binding | Kindle
---
5. The Rose Code
The premise of this story is that we follow three women recruited to work at Bletchley Park. It was a code-breaking site that the English used to decipher the German and Italian code. It was very crucial to the war effort. It provided a lot of information about when air raids would happen. Then also, it was critical in making sure that the Germans weren't aware of the invasion of Normandy.
We followed one who is an actual code breaker from three different women. One is a translator, and the other works when machines and their stories together. So this, as always with Kate Quinn, is that we do get a dual storyline. We see them a couple of years after the war. They have a falling out. In particular, Osla and Mab hate each other, and we don't know why. Then Beth ends up in an insane asylum, and something is happening.
So Beth sends a letter to Osla and Mab saying they were traitors at BP, where they worked. They owe it to her to help her explain the truth. There are characters connected within these different storylines like The Gray Man.
Author: Kate Quinn
Average Customer Review: (4.7 out of 5, on Amazon)
Category: Espionage Mystery, Thriller & Suspense, World War II Historical Fiction
Available: Audiobook | Paperback | Hardcover | Kindle | Audio CD
---
Detective & Mystery Books: 10 Books Like Sherlock Holmes
Techno-Thriller Books: 7 Books Similar To One Second After