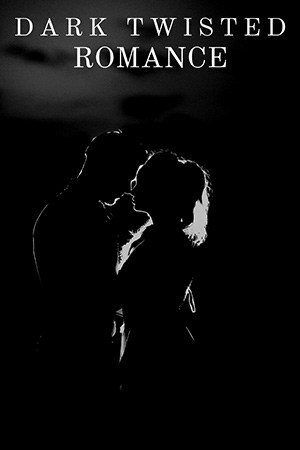 Dark twisted romance is one of my favorite subgenres of romance. We have mafia romance, motorcycle club, or vampire romance. All of these different subgenres can also be dark. So they fall under this dark love umbrella. In this romance, we find kidnapping, abuse, mental illness, sexual assault, cheating, taboo, possessive hero, crime, and many dark tropes.
All these tropes make the story more suspenseful, mysterious, or thrilling. I enjoyed it most because romance excited me with real scenarios where the hero/heroine tries to survive. If you want to read these types of books, then stay with me till last.
7 Dark Twisted Romance Books
Dark romance always consists of adult and disturbing scenarios. I recommend looking up the trigger warnings. All of the books are heavy and deal with alarming topics. Avoid these books if you have serious mental issues or sensitive emotions. I found some of them very hard to accept issues where the hero/heroine deals with mental illness or rough life. Now, I will discuss my top 7 dark twisted romance books. Let's begin!
| Name | Key Focus | Review (Goodreads) |
| --- | --- | --- |
| Too Late | A college girl is dealing with many challenges with a drug dealer, and an undercover cop is trying to find the dealer by the girl. | 3.9 |
| Raze | A fighter man and a mafia woman make a deal to take revenge, but somehow they fall in love on their mission. | 4.1 |
| These Monstrous Ties | When the hero comes, a girl tries to commit suicide, and they develop a romantic relationship. | 3.9 |
| Enthralled | A girl gets sold to a man, forming a steamy relationship. | 3.8 |
| Bound by Honor | In a mafia world, a girl and a mafia leader are forced into a marriage where they discover some new feelings. | 3.8 |
| Tears of Tess | A woman is not satisfied with her married life, but they both try to fix it, and in the meantime, her ex-boyfriend kidnaps her. | 4.0 |
| Twist Me | A girl tries to enjoy her life and confess to her crush, but she gets kidnapped, and it's their hot romance. | 3.9 |
Dark Twisted Romance Books
1. Too Late
Too Late is a dark, abusive thriller romance with a twisted plot. The story is about a girl named Sloan dating a guy named Asa because she has to do everything possible to protect her family. So she's trying to send money to her sister. Asa runs a drug ring, and this takes place in college. He deals drugs, and he is toxic. All his druggy friends are always over, her life is constantly at risk, and he's terrifying.
Then Sloan finally meets a guy named Carter. She doesn't know that he's an undercover cop trying to arrest Asa. Somehow Sloan starts to fall for Carter. That's where the story takes off, and it's intense. Colleen Hoover talks about this book as one of the darkest books ever. It's like watching Breaking Bad, and you're almost having an anxiety attack because the guy's always almost getting caught.
So you're constantly on the edge of your seat. Sloan and Carter are almost always getting caught by Asa. It's terrifying because if he catches them together, he'll kill her and him violently. The ending was intense, too, with a twisted dark romance. So if that sounds up your alley, read it.
Author: C. Hoover
Narrator: Emma Hudson, Ryan Gray, Max Thomas
Publisher: Audible Studios
Tropes: Abuse, Thriller, Love triangles, Angst
Number Of Pages: 395
Available: Audiobook | Paperback | Kindle | Audio CD
2. Raze (Scarred Souls)
Raze is a double book with Raze and Reap inside of it. We follow a guy named Raze. He was sent to the fighting ring when he was 15 and forced to fight other old boys to death. So he becomes a trained killer, and it's intense. He's almost brainwashed into forgetting who he was, knowing he's a killer. I loved his transformations of him after falling in love and twisting.
Alternately and in another plot line, we follow Kisa, a part of the Russian mafia. She meets Raze, and they strike up a relationship, and he is out seeking revenge for somebody. It's their romance with crime scenario. It is for you if you like fighting and fast-paced Russian mafia romance. Again, it's super dark because some disturbing things happen here, which is explicit, but it was an enjoyable read.
Author: Tillie Cole
Publisher: Tantor and Blackstone Publishing;
Tropes: Mystery, Crime, Second-chance, Suspense, Amnesia
Number Of Pages: 256
Available: Kindle | Audio CD
3. These Monstrous Ties (Unsainted)
These Monstrous Ties is one of the darkest romantic twisted books I've ever read. It's very disturbing and the first one in the series. The second one continues with it. So they're both extremely dark, but I loved them so much. This book follows a guy named Lucifer and a girl named Lilith. Lilith sets out one night on Halloween night and is on her way to committing suicide. While crossing the street, she runs into Lucifer, and he proposes she join the party tonight. Then she goes with him.
It's similar to Devil's Night, where they do crazy, weird stuff on Halloween night. So, Lilith gets sucked into this world, and something bad happens. Then a year later, we see her, and she is out seeking revenge against Lucifer for what he did to her a year ago and what happened that night.
So you're following the storyline, trying to figure out what happened on that night for her to hate him and want to find revenge on him. If you love dark romance, you need to pick this up. I saw on Goodreads that all my friends have read it and expressed positive feelings.
Author: K.V. Rose
Publisher: ISBN Canada
Tropes: Horror, Academic, Social-abuse
Number Of Pages: 372
Available: Paperback | Kindle
4. Enthralled (The Enslaved Duet)
Enthralled is suspenseful, dark BDSM erotica with a twisted story. The book follows a girl named Cosima. She gets sold to a man, Alexander, as his wife. So, she gets sold to him by her father to repay his debt. Then she gets sent off to Alexander's palace under bad circumstances at the beginning. The first couple of chapters were rough for me. But it ended up being so good.
Cosima has to do what she can to survive because she's in bad circumstances. That's the whole premise of the story. It doesn't sound a lot. There are a lot of moving parts which was very enjoyable. The writing, plot, world-building, characters, and storyline were average for me, but the taboo romance was unique and enjoyable. So if that sounds interesting, you should pick this one up.
Author: Giana Darling
Narrator: Scarlett Day
Tropes: Angsty, Arranged-marriage
Number Of Pages: 394
Available: Audiobook | Paperback | Kindle
5. Bound by Honor (Born in Blood Mafia Chronicles)
Bound by Honor is the first book in Born in Blood Mafia chronicles. The main female character, Aria, is a part of the Mafia. She gets sold to marry a scary mafia guy named Luca. He is super cold and distant. So she moves in with him after they get married. Then the story follows their relationship as they adjust to this arranged marriage. It was a cute, steamy, but also dark and twisted romance.
Considering the fact that it is an arranged marriage, there are uncomfortable conversations and dark aspects. As a mafia hero, there's a lot of killing, brutal illness, and violence, but it was gratifying. Luca is one of my favorite male characters in that series. It introduces the different topics and things that go along with the mafia.
So I enjoyed this one, and you might too, if you like that arranged marriage, forced proximity trope that's evident in this story. The hardcover has negative quality issues, but the paperback is excellent for font size, cover, page quality, and color.
Author: Cora Reilly
Narrator: Savannah Peachwood
Tropes: Alpha-male, Mafia, Hate-to-love, Angsty, Slow-burn
Number Of Pages: 273
Available: Audiobook | Paperback | Kindle
6. Tears of Tess (Monsters in the Dark)
Tears of Tess is a smutty, dark, abusive romance with some sensitive subjects. It's not for you if you are sensitive to grief, slavery, kidnapping, sexual trafficking, rape, and non-consensual sex. Tess is the main character, and we follow her story and her boyfriend, Brax, throughout the book. It is quite explicit, gripping, and authentic.
Tess and Brax have a good relationship. Brax's very sweet, and he loves her. But there is one thing missing from the relationship, which is great sex. So on their second anniversary, Brax surprises Tess with a vacation from Australia. So he surprises her with a trip to Cancun, Mexico.
Tess wants passionate sex and to do all the naughty things. So they arrive in Mexico. Tess is continually surprised at how different her wants and needs are compared to Brax's. So that night, she tries to explain to Brax that she wants things to happen a little bit rougher. But he seems weirded out by it.
So they ended up going to bed, and then the next day, they made a plan that he'll pick an activity, and the next day she'll pick an activity. So he wanted to go on this moped, ride around the city, and tour. Tess was terrified, but she was okay to do what Brax liked. It's very hot outside, and they stop at a rundown cafe-ish place. Long story short, she gets kidnapped by her boyfriend.
Tess was trying to rush him, and she was continuously trying to escape. Their relationship isn't what it seems at first, but her boyfriend is very sexy and mysterious. She is determined not to be broken by this new master of hers. Things happen, and they're rather juicy and erotic. There is also some plot twist that I should not spoil. Read it and discover the twist and turns.
Author: Pepper Winters
Narrator: Hannah Belle, Jacob Morgan
Publisher: Pepper Winters
Tropes: Emotional, Anti-hero, Arc, Abuse
Number Of Pages: 376
Available: Audiobook | Paperback | Kindle
7. Twist Me
Twist Me is a dark BDSM romance with the virgin heroine and possessive hero. Our heroine, Nora, is 17. She goes to an adult club because she has a fake ID with her friend. While they're there, Nora gets separated because she has to use the restroom. While she's eating some water to help, she's parched. She's looking around the club, and a guy is staring at her. He does come towards her. Then they have a conversation where he starts asking her questions.
The first thing is her age, and she's trying to lie about it, and then he gets a very dark look on his face. So she wants to leave the club. She's about to graduate and sees him again at her graduation. Then she finally dares to tell her crush. He kisses her, and the next thing she knows, she feels a pinch, and she sees her crush go down, and some guy is standing over him. Something happens, and she blacks out and wakes up in his bedroom naked.
So, she realizes she's not in the United States because she's on a beach somewhere and has no idea how she got there. This is heavily dark because she's a virgin, and he does not care. We realize Nora might have Stockholm Syndrome. Then in the third book, she talks about having Stockholm Syndrome. The whole series is non-calm but turns into captive and captured bonding.
Author: Anna Zaires
Narrator: Shirl Rae, Roberto Scarlato
Publisher: Mozaika Publications
Tropes: Age-gap, Captive, Possessive-men
Number Of Pages: 312
Available: Audiobook | Paperback | Hardcover | Kindle
Those are my dark twisted romance novels recommendations. Please tell me in the comment section if you have any recommendations or opinions. Also, share this article with your book community. Happy dark romance reading!
Read more romance books:
10 Romance Books With Psychological Thriller