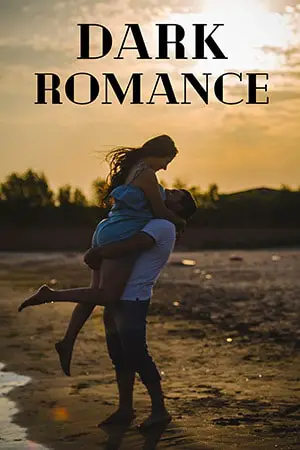 All the Ugly and Wonderful Things by Bryn Greenwood is dark romance fiction. It explores love, family, and the complexities of relationships through an unconventional and challenging story. This book is about Wavy, the daughter of Liam and Val. Liam is a meth dealer and producer. He cooks drugs, and he is the leader of a biker gang. Her mother is a legitimate, crazy person. The parents are completely and utterly absent. Her father lives at a different house with his bevy of bikers and girlfriends.
One night Wavy is out there and causes a motorcycle crash, and it's one of the guys that works for her father as a thug. She helps him, and they form a friendship. Eventually, this relationship between Wavy and Kellen turns into something more than friendship.
Books like All the Ugly and Wonderful Things tackle taboo or controversial subjects, challenging societal norms and exploring complex relationships. They push readers to question their beliefs, confront uncomfortable emotions, and explore the gray areas of human experiences.
5 Books Like All the Ugly and Wonderful Things (Dark Romantic Suspense)
All the Ugly And Wonderful Things is a romance story about drugs, the biker lifestyle, how children fall through the cracks, and the family dynamic of saving kids. Brian Greenwood's writing is beautiful. There were a lot of very well-written, excellent parts of this book.
Wavy and Kel and his characters were rich and natural, making it hard to read again. But you were compelled to want to know what happened to this poor girl and how this relationship plays out. It is complex, but it is beautiful; not going to take away from the fact that this writing is gorgeous. I will discuss five books similar to All the Ugly and Wonderful Things for your next reading. Let's start!
1. Too Good to Be True
Too Good to Be True explores love, trust, and deception themes. This book contains love stories about Burke Michaels and his wife, Heather, and Skye Starling's girlfriend. It is 352 pages domestic thriller love Story that feels real. You will find yourself rooting for the love stories. Heather Michaels has a back story that goes back like 30 years. That's an exciting twist: how she brought those two timelines together. You will start loving and hating Skye-Burke.
Like All The Ugly And Wonderful Things, the story is about one love story, two marriages, and three versions of the truth. Author Carola Lovering is so young, and she knows how to write. It's her second book, and this woman blows her away. You will see the suspense and twisted romance that you never thought of.
Author: Carola Lovering
Average Rating: 4.3/5
Category: Marriage & Divorce Fiction, Dark Romance
Available: Audiobook | Paperback | Hardcover | Kindle | Audio CD
2. King
King talks about a girl who wakes up in the hospital. She's beaten up and has no memory of who she is. No one is looking for her, and she is alone on the streets. So she befriends a druggie who sells herself for drugs. You have to go to the biker parties, and they call this girl Doe. She sees herself as two people. Her present self, no memory, and the person she is, who she can't remember.
One day Doe goes to a party, and it's for this guy who's going to jail for three years, and that guy is King. So she first meets King, tattooing someone and getting paid for her services, not with money. Also, it was a lady, so you can guess how he got paid. Doe looks innocent to King. So he's instantly intrigued by her, though he's so into her. But he's an angry and complex person.
So we get points of view from Doe and King. King is a tattoo artist and lives with his best friend, Pepe. They live life with girls and with drinking. So they live rough lives. Doe has wildlife now and doesn't know how to live this harsh life.
It's about her and King's romance but dark and harsh. They go to different parties and find themselves in different situations. There are situations you don't know if they can get out of their suspense in these. Ultimately, you get emotionally attached, similar to All The Ugly And Wonderful Things.
Author: T.M. Frazier
Average Rating: 4.5/5
Category: Contemporary Romantic Suspense
Available: Audiobook | Paperback | Kindle | MP3 CD
3. The Reckless Oath We Made
The Reckless Oath We Made shows love, loyalty, mental health, and the complexities of human relationships. This book is about Zee, an independent woman from Kansas with a family that requires lots of her help. She does not accept help from other people. Then it follows her unlikely pair and Gentry, an autistic 24-year-old guy obsessed with everything from the middle ages. He believes he is a knight and must save and help see a lady.
This book follows some interesting troubles that Zee gets into with her family, and Gentry helps her. It alternates between their perspectives, and gender race chapters are delightful and unique. Gentry thinks and speaks in Middle English, so you get every other chapter in old English, and it's fantastic. My favorite thing about this book is that these very complicated characters do their best with what they have. So if you're looking for a literary family story like All The Ugly And Wonderful Things, this one's for you.
Author: Bryn Greenwood
Average Rating: 4.5/5
Category: Contemporary Dark Romance
Available: Audiobook | Paperback | Hardcover | Kindle
4. Monster In His Eyes
Monster In His Eyes delves into the complexities of relationships and the choices one must make when faced with conflicting emotions and moral dilemmas. The story follows a college girl Karissa Reed. She's a smart and nerdy girl. She's stressed out about her roommate, who is more of a party girl.
There, she accidentally gets drugged, and the older guy takes her in, saves her, and lets her sleep in his house. But he couldn't leave her to pass out on the sidewalk and didn't take her to the police. So they start a relationship. They have a one-night stand, and people do that all the time.
As things go on, she realizes her boyfriend is crooked, like he hangs out with criminals and knows murderers. She wants to know more about them as soon as she meets them. This book has such a great plot twist that it was good. This is the first book to give you a slight hangover, like All the Ugly And Wonderful Things.
Author: J.M. Darhower
Average Rating: 4.6/5
Category: Romantic Suspense
Available: Audiobook | Paperback | Kindle
5. Corrupt
Corrupt follows a girl called Erika, but she goes by Rika. She has wealthy parents and lives in the neighborhood. But she's never defined herself by the worth of the things she has. She recently broke up with her long-time boyfriend, Trevor.
Erika is currently in college, and she has decided to transfer to college. So she moves to colleges in a bigger city. Also, she's always had an obvious attraction to Trevor's older brother, Michael. So to her boyfriend's older brother, she's always had this attraction to him.
When Erika was younger, she put it off as a teenage fantasy. But then, as she got older, the attraction disappeared. So she moves to the city, and that is the city where Michael lives. He plays in the National Basketball League, and he lives there. So the story flashes back and forth between young Rika and old Rika, and the young worker is in high school.
There's a thing in their high school called Devil's Night and the basketball team. Kai, Will, its, and Damon are the star basketball players. They win every game. They get imprisoned one day, and you never know what exactly happens.
They come out and now want revenge on the person who put them behind bars. Rika is alone, like there is no safety ring, and suddenly, weird things happen. She keeps on seeing people in masks and these people back in high school. The people with the mask were always the four horsemen. The romantic theme and character development are similar to All The Ugly And Wonderful Things.
Author: Penelope Douglas
Average Rating: 4.4/5
Category: Romantic Suspense, Erotic Literature & Fiction
Available: Audiobook | Paperback | Kindle | Audio CD
---
It's essential to approach these books with an open mind and an understanding that they may explore the complex and sensitive subject matter. Consider researching and reading opinions to ensure the content aligns with your comfort level and personal preferences. Always prioritize self-care and emotional well-being when selecting books that deal with challenging themes.
Read More Similar Books:
Adult Romance Books Like Ugly Love
Contemporary Books Like My Life Next Door
Emotional Romance Books Like Every Last Word
Psychological Thriller Romance Books
Dark Romance Books Like They Both Die At The End
Abusive Romance Books Like My Dark Vanessa