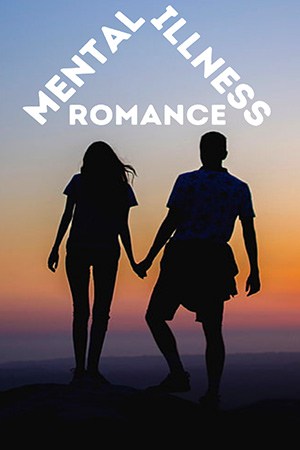 Every Last Word by Tamara Ireland Stone is a captivating and heartfelt young adult novel that explores mental health, self-discovery, friendship, and the power of words. The story is about Samantha, one of the popular girls outside. Her life seems easy and puts together, but secretly, she doesn't let anyone know, including her best friends. She is in a constant battle with her mind. Samantha has OCD, which is an obsessive-compulsive disorder. It's a mental illness that makes her feel afraid of herself and uncomfortable in her body.
Because of that, she hides it from everyone, including her best friends. But Samantha meets a new friend, and this new friend introduces her to Poet's Corner, where a group of kids meets twice a week and share poetry they've written. It's a supportive community, and the new friends she makes in the poet's corner begin to change her life and make her feel comfortable and accepted. This book is a story about Samantha and her growth and her acceptance.
Books like Every Last Word cover sensitive topics such as mental health, self-discovery, and overcoming challenges. The protagonists in these books face internal struggles, social pressures, and feelings of isolation. By following their journeys, you may find characters to relate to and gain a sense of empathy and understanding for their experiences. This can help you feel less alone and provide insights into different perspectives.
10 Books Like Every Last Word (Mental Illness & Romance)
Every Last Word emphasizes the importance of genuine friendships and their impact on our lives. The author did a fantastic job handling the sensitive subject, and Samantha, the main character, felt like a real person. Samantha is a multi-dimensional character who appears to have it all together on the surface but battles her inner demons. As the story unfolds, we witness her journey of self-discovery and her efforts to balance her social life, friendships, and the desire to fit in.
Depression and suicide aren't too big of a topic in this story. They don't relate to the main character but are involved in the story. Do you want to read more about mental health with romance books? Don't worry; I will discuss ten books like Every Last Word. Let's go!
1. Girl in Pieces
Girl in Pieces is about a girl named Charlotte Davis who self-harms. We open up immediately with her in this hospital, and she's not talking to anybody. She's with all these other girls, trying to learn how to deal with it. Then she gets out, and it's her picking her life up and putting the pieces back together. The author talks about how she was somebody who self-harmed, and she saw this girl on a bus who had scars like her. She so badly wanted to say, You're not alone.
Charlotte was making all of the wrong decisions, which is perfectly understandable because of the state of mind that she was in. She kept doing the wrong things. The author was saying that this was about you're not alone. There are other people out there like you. It's so hard to deal with all of the stuff going on. It was about finding her voice and her way of talking about things.
Like Every Last Word, this book teaches that sometimes you can't express yourself through words, like art, telling stories, and writing music. However, the story itself was very frustrating and challenging to read.
Author: Kathleen Glasgow
Average Rating: 4.7/5
Category: Teen & Young Adult Fiction about Emotions & Feelings
Available: Paperback | Hardcover
2. Holding Up the Universe
Holding Up The Universe features two different characters. It's told from two different points of view. The first character is Libby Strout, and she's suffered a lot in her past. Her mum passed away. She has severe anxiety and gained a lot of weight, making her labeled America's fattest teen. One day, she has a panic attack, and they must get a crane to lift her out of her room. That was a couple of years ago, and now she has lost a lot of weight, and she decided that she wants to go back to school again.
The other character is Jack, and Jack has Prosopagnosia. It results from a brain injury or brain damage where they can't recognize and attach people's faces to that person. They can't realize that a particular face belongs to a specific person. So the story takes off with Libby returning to high school, and Jack knows about his condition. Can you relate to the book "Every Last Word" where Samantha struggles with mental illness?
One day something happens, Jack and Libby are both in trouble, and they must get to know each other through this special after-school program. It's them coming to know each other, understand each other, and eventually love one another.
Author: Jennifer Niven
Average Rating: 4.6/5
Category: Teen & Young Adult Fiction about Depression & Mental Illness
Available: Audiobook | Paperback | Hardcover | Audio CD
3. When We Collided
When We Collided follows a girl named Vivi and a boy named Jonah. Vivi and her mother have moved to Verona Cove, this little beach town in California. Jonah is a townie, meaning he grew up in Verona Cove. Jonah and Vivi are two completely different characters, but they're both facing big battles. Jonah's father has passed away, and his mother cannot care for all children. So Jonah has to step in and be this fatherly figure for his siblings. Vivi's battle is one that I will let you discover on your own.
The two quickly fall for each other and have a little summer romance. That's the general idea of the story. But this book has a lot going for it. The story is romance-heavy because that's the heart of the story. But different elements come into play that makes this more than a romance novel.
Jonah and Vivi are two completely different characters, so it's nice to see their different thought processes and handle different situations. The characterization was done so well, which I was so happy to see throughout this novel, "Every Last Word."
Author: Emery Lord
Average Rating: 4.6/5
Category: Contemporary Romance, Fiction about Depression & Mental Illness
Available: Audiobook | Paperback | Hardcover | MP3 CD
4. The Way I Used to Be
The Way I Used To Be is about a girl named Eden, and Eden is a typical average-good girl. She does well in school and has a great relationship with her older brother. However, her entire life changes the night when her brother's best friend, Kevin, sneaks into her room, and rapes her. This book takes place over four years.
It starts with her first year when the assault happens and goes to her senior year. Eden does not tell anyone what happened, mostly because she's trying to wrap her head around what happened. She's trying to understand why it happened and how someone she knows, or trusts can do this to her.
It follows her through her bad choices, and she makes a lot of bad ones, and she ends up pushing the people that love her away from her. Amber Smith's writing style is gorgeous in this book. You can see that she is incredibly talented, and she has a way with words. Eden is a shining star in this book, and she grasps you and tugs at your heartstrings.
Throughout this novel, Eden is waiting for someone to rescue her from the situation she has found herself in. However, towards the end of the novel, one of the things that Eden realizes and as she learns is that she can't wait for someone to come by and rescue her. The emotional explanation and psychological point of view are very similar to Every Last Word.
Author: Amber Smith
Average Rating: 4.7/5
Category: Fiction about Physical & Emotional Abuse
Available: Paperback | Hardcover | Audio CD
5. What to Say Next
What to Say Next follows Kit, a very popular high school girl who loses her father in a tragic car accident one day. She is struggling with that. Then she returns to school after staying at home for a few days. Everybody's different around her and acting strange because she lost her father. So she decides not to sit at her usual table with her friends. But she sits with and goes to a table where only one guy is sitting, and the guy's wearing big headphones. His name is David, and he's very socially isolated.
So David is sitting there alone and eating. Why is the popular high school girl sitting with him? Because he has no friends? Then Kit sits beside him daily at lunch, and an unlikely friendship is sparked. One day, Kit asks David for help because she wants to know about her father's car accident.
David, a huge quantum math physics fan, decides to help her. He also wants to use this opportunity to get closer to Kit. Then he finds some shocking truths through this. He tells Kit, and it destroys their friendship. They do not know if their friendship can survive the truth that comes out. This book also gives you some strong social messages like Every Last Word.
Author: Julie Buxbaum
Average Rating: 4.7/5
Category: Teen & Young Adult Contemporary Romance, Social Issues
Available: Paperback | Hardcover | Audio CD
6. The Astonishing Color of After by Emily X.R. Pan
This beautiful novel represents the complexities of grief, mental illness, and cultural identity. The Astonishing Color Of After follows the journey of a young girl who believes her mother has turned into a bird after her suicide and goes on a trip to Taiwan to uncover family secrets. Pan's lyrical prose and exploration of mental health make this a compelling read, similar to Every Last Word.
7. All the Bright Places by Jennifer Niven
Niven's emotionally charged novel explores the lives of two teenagers struggling with mental health issues. They find solace in each other. All the Bright Places tackles sensitive topics such as depression, suicide, and the healing power of love. The book's authentic portrayal of mental health challenges and its realistic characters make it a must-read for the fan of Every Last Word.
8. Thirteen Reasons Why by Jay Asher
Thirteen Reasons Why elicits emotions, from empathy and compassion to anger and frustration. Asher's novel takes a unique narrative approach, using cassette tapes left behind by a girl named Hannah to reveal the reasons behind her suicide.
This thought-provoking book investigates the impact of bullying, social pressure, and the consequences of our actions. Like Every Last Word, it sheds light on the importance of empathy and understanding. I also enjoyed the Netflix series adaptation, achieving the top-watched series list.
9. Challenger Deep by Neal Shusterman
Challenger Deep expertly blurs the line between reality and hallucination, mirroring Caden's struggles. Shusterman takes readers on a gripping journey through the mind of a teenager struggling with mental illness, specifically schizophrenia.
This insightful book honestly portrays mental health challenges, blending reality and hallucinations. The writing style and meticulous research make this a remarkable read.
10. Speak by Laurie Halse Anderson
Anderson's novel is a powerful exploration of trauma, silence, and self-expression. Speak follows the story of a teenage girl who becomes selectively mute after a traumatic experience. Through her art and eventual confrontation with her past, she finds her voice and begins to heal. Anderson's writing captures the emotional journey with rawness and authenticity. While reading this book, you'll remember Every Last Word.
---
In discussing each book, I have considered their thematic alignment with "Every Last Word" and their ability to engage readers in introspective journeys. These books show mental health issues, self-discovery, and the complexities of adolescent experiences. Each book offers a unique perspective and delivers impactful storytelling, making them worth exploring.
Read More Similar Books:
Books Similar To One Day In December
Psychological Books Like Girl In Pieces
Psychology Books Like Maybe You Should Talk To Someone
Mental Illness Books Like It Is Kind Of A Funny Story
Mental Health Fiction Books Like My Year Of Rest And Relaxation
Psychological Thriller Romance Books
Books About Self-harm With Mental Illness
Psychological Books About Hallucinations
Writing Tips: 10 Tips To Write A Mentally Ill Character