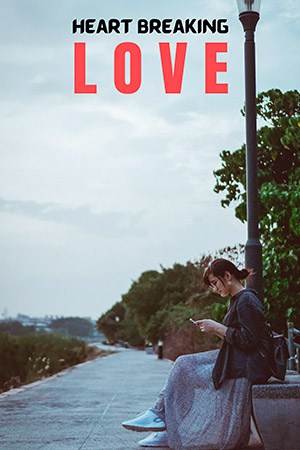 One day in December by Josie Silver starts with our main character, Laurie, who is sitting on a bus on her way home when she looks out of a window and locks eyes with a man she's never seen before. At this moment, she realizes that she's head over heels in love with him. The bus drives away, and she keeps her eyes peeled for the next year, hoping to see busboy again.
One year later, she and her best friend Sarah are throwing a Christmas party in their flat. Sarah introduces Laurie to her new boyfriend, Jack, a busboy. For the next ten years, we follow Laurie and Jack as they don't get together. The entire book is a vast and utter mess with first love. You are on the right track if you want to read like One Day In December.
5 Books Like One Day In December (Romance Literature)
When I was reading One Day In December, I cried for some moments because it was heartbreaking. I felt sympathy for the main character and unlucky girl, Laurie. I read many love storybooks as a romance lover, but this was different. Do you feel the same as me? You also think touchy and want more similar books like it. Here I'm going to review 5 popular romance books similar to One Day In December. Let's start!
1. This Time Next Year
This book takes place in London, which is the best setting for romance. This is about a girl named Minnie who is thirty years old. It's starting on her 30th birthday, and it is New Year's Day. She almost was the first nineteen nineties baby, but another baby boy was born in the hospital, who beat her to the grand prize and fame. All of that felt like a minute. Many claims that this other baby boy also took all of the luck because of many signs that she's extremely unlucky on New Year's Day and New Year's Eve.
She's unlucky because this guy Quinn took her luck with her 30th birthday, and she meets Quinn there at his birthday party that she's attending. She gets stuck in an unlucky position, as she always does this time of year. Quinn seems likely to take her a lot. He looks very wealthy, and he's made something for himself, whereas Minnie has had a hard life.
She owns a pie company with her best friend. That's like Meals on Wheels, where they deliver pies to the elderly and those in need. But it's not doing well financially. They hire like a ragtag group of people to be employed. People who haven't found their place in this pie company are getting evicted from her apartment, and her life is not ideal.
So she runs into Quinn and sees that he has it all together. That's living up to the idea she always had of him her whole life. It is their love story, but it is more than a love story because, as you can tell by the sound of that, Minnie is at a crossroads in her life, where she feels at a loss of what to do.
So it's her discovering herself how to deal with the bad luck that she thinks she's been given. It's also about family relationships as well as One Day In December. That always makes the romance much better when something substantial is behind it, like a good family plot.
Author: Sophie Cousens
Average Customer Review: (4.3 out of 5, on Amazon)
Category: Holiday Romance, Literature & Fiction
Available: Audiobook | Paperback | Kindle
---
2. The Light We Lost
Like One Day In December, this story of unrequited love follows Lucy and Gabe's main characters. Lucy and Gabe met on September 11, 2001, which formed their relationship and bond. This story follows their lives and what happens after their relationship. But Lucy does get into a relationship with another man. It's about that relationship and how Gabe is still somehow a part of her and how he plays a role in her life, even though they are not together.
Much of the writing makes it quick to read his dialogue and Lucy's interpretation. Also, the story covers 13 years approximately. It may be even more, a little less, but it covers a long time and is a short book. So you're getting snapshots here of Lucy's life and what she wants to share with the reader. It is written in the second person. Lucy is telling this whole story to Gabe.
So Lucy is hung up on Gabe, and even while she's hung up on Gabe, she gets into this relationship with another man, and the other man's name is Darren. He's a nice guy. Lucy doesn't feel like he understands her, though as much as Gabe understood her.
A couple of times, Lucy tries to make Darren understand her deeply how Gabe did so effortlessly, but she almost stops herself each time. She doesn't let herself explain herself and show herself truly to Darren. There were times in the story when Darren was super selfish and self-absorbed so that he didn't understand Lucy or her desires.
Back to the point of, does Gabe understand her? Gabe doesn't even understand Lucy like he is so self-absorbed. I'm not going to address what your dreams are now flashing forward to the end. Lucy ends up pregnant by Gabe. Also, we don't know how this story ends.
Author: Jill Santopolo
Average Customer Review: (4.4 out of 5, on Amazon)
Category: Contemporary romance, American Literature
Available: Audiobook | Paperback | Kindle | Hardcover | Audio CD
---
3. The Unhoneymooners
Romance is a different genre than many other genres in that people read romance for knowing some of the tropes. The main character is Olive. At the beginning of the story, she is at her sister's wedding, and her sister is the person who wins everything. So she has put together this wedding, winning all of these things, and she has this whole honeymoon that she won. Everyone ends up getting sick at the wedding besides Olive.
So the bride says that she wants them to go on their honeymoon because she won it and doesn't want to waste it. So Olive and Ethan, who hate each other, have to go on this honeymoon and pretend that they're the married couple because the bride wants someone to enjoy the honeymoon, and everything goes from there.
We have enemies to lovers. These two people hate each other, so they go and their enemies to lovers. They're stuck in the same location and have to be fake married. So it's fake dating on steroids. They also have to share a room and be physical when they don't want to be. So that's like the major tropes happening here, similar to One Day In December.
Author: Christina Lauren
Average Customer Review: (4.6 out of 5, on Amazon)
Category: Humorous American Literature, Contemporary Literature & Fiction Romance
Available: Audiobook | Paperback | Kindle | Audio CD
---
4. History Is All You Left Me
It was an artistic distillation of the author's first novel and was a beautiful experience from this one. The premise was very focused and unique in a different way. This novel is told in two different parts today, starting with November in 2016 and then history, which starts in 2014. History is told in the first person, and then the present-day chapters are told in the second person, with the main character talking to his ex-boyfriend.
In the first chapter, we find out that Griffin, the main character's ex-boyfriend Theo, has died. Griffin lives in New York, and Theo has moved to California. They broke up. Theo is dating someone else who is now in town for Theo's funeral. The history chapter goes back to when Griffin and Theo were friends before they started dating, and it tells the story of their relationship that eventually catches up to us. Griffin suffers from OCD, and we find out how that has progressed from their relationship.
Theo's boyfriend is from California. So it's a very heavy premise. Theo's presence between the two-time frames in the book was haunting learning about their relationship from the start after we already know that he's dead makes everything messy and complicated. This is the novel that I could see as a play like One Day In December.
So, we have three main characters: Griffin, Theo, and Jackson. They all serve each other in different ways. It would be so interesting to see that on-screen or on stage. Adam Silvera is so good at writing those small, tiny moments, turning them into heartbreaking truth, diving into how we think it is.
Author: Adam Silvera
Average Customer Review: (4.6 out of 5, on Amazon)
Category: Adult LGBTQ+ Romance
Available: Audiobook | Paperback | Kindle | Hardcover | Audio CD
---
5. It Ends with Us
This book follows a girl named Lily Bloom, and it tells two love stories at the same moment. At the beginning of the book, she meets a guy named Ryle. He is a neurosurgeon, handsome, charming, ambitious, and successful.
Lily's relationship with him is developing. They go their separate ways. They end up meeting coming back together. But simultaneously, Lily is packing up her apartment, and she finds an old journal of hers where she has recounted this love story that she went through in high school with this boy named Atlas.
Atlas was a homeless boy that was crashing into an abandoned house next door to her, and she ended up helping him and bringing him food and stuff. They bonded over that. You're like flashing back as you're also like seeing Lily and present-day and starting a new relationship with this guy, Ryle.
If you're going to read this book, you have to be in a neutral mindset because it's so thought-provoking. It deals with very serious real topics which they pull at your heartstrings. The book's first half is unique, and then the plot twist is similar to One Day In December.
The author has a way of making you genuinely fall in love with her characters and trust them. You feel betrayed when a character makes a bad decision or does wrongs in another character. This was rough, and it made it even tougher when you got to the acknowledgments at the end is heartbreaking.
Author: Colleen Hoover
Average Customer Review: (4.7 out of 5, on Amazon)
Category: Contemporary Romance, Women's Domestic Life Fiction (Best Seller)
Available: Audiobook | Paperback | Kindle | Mass Market Paperback | Audio CD
---
Adult Romance Books: 7 Books Like Ugly Love
Fantasy Romance Books: 5 Books Like Crave
Paranormal Romance Books: 10 Books Like From Blood And Ash
Mate Seeking Books: 5 Books Like Matched