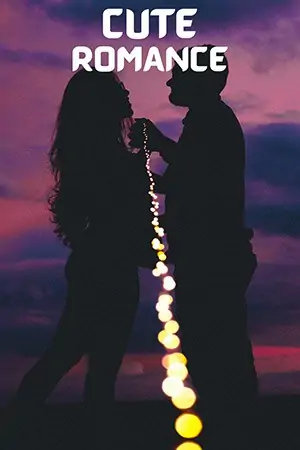 Cute romance and love depend on one thing exclusively: your ability to communicate. The problem is with communication. Part of the reason people aren't good communicators is that they're looking for satisfaction. They're looking for approval outside of themselves. So for you to find a cute romance, You need to take a long, hard look at yourself.
Look at yourself in the mirror. Write down what you want. What gives your life? You must start figuring out, Are you comfortable in your skin? Do you need that body augmentation? You do it for yourself, and it's never going to be good. It's never going to be successful.
If you can't see yourself in a year, or ten years alone, then you're going to be seeking another person to validate you constantly. You must validate yourself by the things you're doing. Start now appreciating who you are. Read the cute romance books to learn about the relationship.
10 Cute Romance Books (Beautiful Relationship Story)
You can grow much better, much higher, if you begin by finding your good points, finding the things about you that are special, and building from there. This helps you find love and romance in the new year in a healthy way so that your relationship can continue to grow and thrive. You can learn from it and love another person with it. I will review the top 10 cute romance books to know more about them. Let's go!
1. Rikki (Hart University)
Rikki is the first book of the Hart University series. It contains some mild enemies to lovers' tropes for those of you who are a little bit apprehensive about reading something labeled cute. The book is about Rikki and Sam, who've been enemies since junior high. They end up at the same college in the same dorm and decide that they're going to have a truce. A part of this truce is that Rikki will go ahead and model for Sam.
Sam is in an art class, and he's sculpting Rikki from Clay, which is pretty romantic and cute. From there, if you aren't comfy with the bed, squeeze in good times. This will be a good book for you because there is no explicit on-page sex. But there's still a good amount of sexual tension and a certain sensuality. It felt very realistic. There wasn't any other woman drama. So it adds an even deeper dimension of reality to the story.
Author: Abigail Strom
Average Customer Review: (3.7 out of 5, on Amazon)
Category: Contemporary College Romance
Available: Paperback | Kindle
---
2. The Butterfly Project
This book is about as soft and cute as New York City can be, which is to say that there's a certain level of grit. It's a book about a girl named Zelda, an author of graphic novels. Also, she ends up falling for a guy named Beckett. Beckett is freshly released from prison after he was convicted of armed robbery. Zelda herself also has some trauma in her past. So the book is about forgiving one's self.
Zelda teaches Beckett how to forgive himself for the crime he's committed, and Beckett helps Zelda forgive herself for the trauma she has endured. I enjoyed that Beckett was a felon, which probably makes sound huffing a little too much glue. Romances need to reflect everyday experiences and the diversity of human experience. If that makes sense, people indeed go to jail for felony offenses, and they can be apologetic for it after being released. The author makes them unique, down to the minutia of their personality and interests.
Author: Emma Scott
Average Customer Review: (4.6 out of 5, on Amazon)
Category: New Adult & College Romance
Available: Audiobook | Paperback | Kindle | Audio CD
---
3. Full Tilt
This book is about a rock star named Kacey, who ends up drunk on her limo driver Jonah's couch. Jonah has a medical condition that makes him sick to a very strict schedule. His life is very disciplined. He doesn't have much time for extra fun, and Kacey is rough and tumble-free-spirited. She has fruit free Wealden vibe to her.
Jonah is learning how to live his life more fully, and Kacey is learning how to care about someone other than herself. Jonah is a glassblower like he's not a frat boy in his spare time. He doesn't have a secret dirty past. He's a real person with real interests. So if you're going to pick up a cute romance, then try this book.
Author: Emma Scott
Average Customer Review: (4.7 out of 5, on Amazon)
Category: Adult Romance
Available: Audiobook | Paperback | Kindle | Audio CD
---
4. Archer's Voice
Archer's Voice is pretty painfully cheesy, but it has a lot of heart. It's about a girl named Bree who goes to a small town in Maine to escape her traumatic past. She meets this hot social pariah named Archer, whose only reason for being rejected is that he can't speak due to the unspeakable accident. Everybody is suitably damaged in this book, but this book works so well because both of the characters had traumatic pasts.
Neither character was meant to fix the other character's trauma. Archer did some messed up things about 60 percent into the book. The two couples have to work together. At the end of the book, Archer is still signing. He uses sign language to communicate, and he does not regain his voice, which is cute.
Author: Mia Sheridan
Average Customer Review: (4.7 out of 5, on Amazon)
Category: Women's Domestic Life Fiction
Available: Audiobook | Paperback | Kindle | Audio CD
---
5. A Different Blue
This book is another one that is without sex scenes but has some soft romance. The story is about Blue Echohawk, who her mother abandoned at a gas station at age two. A random guy ends up raising her, which the premise is a little shady. Many of the things in this book are a little bit too convenient. But we're going to ignore that for now, the story is pretty poignant, and it's very well told.
It's about Blue's relationship with her history and how she comes to terms with the fact that she doesn't know her family history. How is she going to carry on in this life? How is she going to know what she's good at once? She doesn't know anything about herself. You open up into the story. She's in high school, and she's doing some of the wrong things. She winds up pregnant in high school, and it's about her journey through motherhood.
Blue had a mentor throughout the whole story. Her high school English teacher ends up becoming her mentor. He's only two years older than her, and the relationship between the two of them romantically doesn't start until a few years after she is done with high school. There's no hint of romance before that. So it's tasteful that reflects in the story.
Author: Amy Harmon
Average Customer Review: (4.6 out of 5, on Amazon)
Category: Contemporary Romance
Available: Audiobook | Paperback | Hardcover | Kindle | Audio CD
---
6. The Year We Fell Down
It is a classic sports cute romance. The main character is Corey, who has a spinal cord injury falling for Hartley, who has a broken leg in two places. They are both hockey players. Corey knows that she's never going to be able to play ice hockey again. Hartley knows that he is going to be able to play hockey again. So it's an exciting story because Corey has to come to terms with the fact that she's falling for someone who gets to do the sport she loves.
Corey is not going to get better. On top of that, she struggles because Hartley has a girlfriend at the beginning of this book and knows she can't cross that line. There's no soft cheating or anything like that in this book. There's a clear delineation of breakup and then romantic feelings. So if that's something that worries you, don't worry.
Author: Sarina Bowen
Average Customer Review: (4.4 out of 5, on Amazon)
Category: Coming of Age Fiction Romance
Available: Audiobook | Paperback | Hardcover | Kindle | MP3 CD
---
7. Get a Life, Chloe Brown
This book is cute and fun, but it also has a little bit of spice. So this book follows a girl named Chloe Brown and a guy named Redford Morgan, also known as Red. It follows Chloe, and at the beginning of the book, something crazy happens in her life, flashed before her eyes, and she realizes that she didn't have a great life. She has spent her life being safe and being careful. So she wants to get a life by going out and doing many crazy things.
Chloe makes a list, and she wants to complete some things on the list. One of those is to move out of her parents' house. So she moves out of her parent's house into an apartment complex. The guy who works at the apartment complex, the contractor, has a hateful relationship with Chloe. He finds out about her, gets a life list, and decides to help her with that.
If she would help him make content for his website. He is an artist, and he wants to build a website where he can showcase art in a little bit more of an online setting, and she's very good at that. So he asks her to help, and they both create a zone. That turns into some banter and some great times.
Author: Talia Hibbert
Average Customer Review: (4.4 out of 5, on Amazon)
Category: Romantic Comedy
Available: Audiobook | Paperback | Library Binding | Kindle | Mass Market Paperback
---
8. Maybe in Another Life
This book follows a girl named Hannah. At the beginning of the book, she goes to a fly's home to meet up with her best friend from childhood, and they go out to a bar. At this point, she decides to either go home with Gaby or stay at the bar. We follow her life as it splits off into two different directions.
So we follow the part of her life if she went home with her friend Chloe. Then we follow the other parallel line of her life where if she stayed at the bar and hung out with the guy she was interested in, her life would have taken her.
It's exciting to see how crazy her life looks, very different from how she went. But it is fantastic to follow along with the story. In both parallel universes, there is a romance that takes place. The friendship between her and her best friend, Gabby, is so sweet. But the romance is also sweet and cute.
Author: Taylor Jenkins Reid
Average Customer Review: (4.1 out of 5, on Amazon)
Category: Family Life Fiction Romance
Available: Audiobook | Paperback | Library Binding | Kindle | MP3 CD
---
9. To Love Jason Thorn
It is a rock star or normal person romance. This book follows a girl named Olive, and she is fascinated with her brother's best friends. This is a brother's best friend trope. Jason Thorn moves away to live with his uncle, moving to California. There he becomes a famous actor.
Olive goes on with her life, goes off to college, becomes a writer. She writes a cute love story, publishes it, and finds out it got a movie deal. So she's super excited. It's finally going to be a movie, and she goes to the casting for this. In walks Jason Thorn, the love of her life from her childhood, he has come to play the book's main character.
She wrote the main character based on her love for Jason, so he is coming to audition to play the part of the guy that he was written based off. I hope that made any sense. So he recognizes her instantly, and they start hanging out. They start fake dating, which is another trope in this book.
Author: Ella Maise
Average Customer Review: (4.3 out of 5, on Amazon)
Category: Romantic & Fun
Available: Audiobook | Paperback | Kindle | Audio CD
---
10. Faking It
Faking It is about a girl named Max or Mackenzie, but she goes by Max. She's dating a guy with tattoos and piercings. Also, he's the bad boy named Mace. Max is gone crazy since she left home, and her parents are coming to visit her, and they might disown her if they find out that she is dating this guy.
One day Max meets a guy named Cade in a coffee shop. She asks him to be her fake boyfriend for the weekend while her parents are here so that they will be appeased with her life and think that she's doing well. Cade is like an actor, so he wants to do it because he wants to perfect his craft. He fakes it for the weekend with her and her family, and that's where the story takes off. If you like light-hearted and cute romances, this is one to pick up because it does have the spice level.
Author: Cora Carmack
Average Customer Review: (4.4 out of 5, on Amazon)
Category: Women's Fiction Romance
Available: Audiobook | Paperback | Kindle
---
More Romance Books: 5 Books Like The Idea Of You