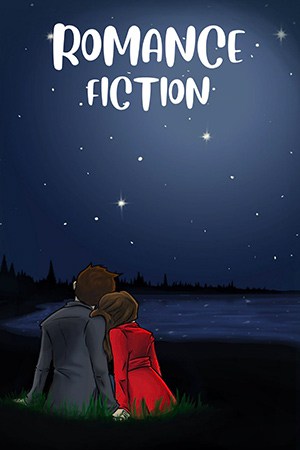 Do you want to read books like The Idea Of You? The Idea of You by Robinne Lee is a romance fiction book. It follows a woman named Solène. She's 39 years old, and she gets roped into taking her 12-year-old daughter to a meet and greet for this boy band that she's a massive fan of. So she takes her daughter and her two friends, and they fly to Vegas to go to this concert and meet and greet. While they're there, she meets all of the band members.
There are five of them, and one of them is Hayes. He's 20 years old, so there is a 19 year age gap between them. But they go through the meet and greet, go to the concert, and get invited backstage afterward to this like after-party. While they're there, Hayes starts talking to Sola, getting to know her, and learning things about her. So he finds out that she owns an art gallery in L.A. He wants to see her again, so he lets her know he'll contact her next time.
5 Books Like The Idea Of You (Adventurous Romance)
The Idea Of You gives you an age gap relationship. The main character Solène knows Hayes is young, but she agrees to meet up with him anyway, and they have lunch together. It's casual between them. There's a little bit of flirting. You can tell that they like each other, but they don't do anything about it at that point.
So they agree to meet up again at another time because they both have hectic lives. Solène is even keeping it a secret from her daughter, which is a huge deal because she is a massive fan of this band. The unrealistic part was how they met and how their relationship started. I will review 5 fictional romance books similar to The Idea Of You. Let's go!
1. The Soulmate Equation
The Soulmate Equation takes a lighthearted approach, turning into a fun, fast-paced romance. It follows a single mother named Jess that works as a freelance dietitian. She is not looking for love in her life. She has a seven-year-old daughter. When she's not working, she wants to spend time with her daughter and her grandparents, who live across the street.
However, one day Jess and her friend go to a new company developing an app to find compatible matches based on DNA. Her friend bought her this kit to be one of the first people tested for this compatibility rating. She takes it home and eventually decides to take a swab because it's done through a swab and send it in after one day, where she feels especially lonely.
Quickly, Jess finds out that this will change her life because when she turns in that swab, she turns on at a whim. She discovers that she is matched at the highest level with the apps leading geneticist and founder. However, it's a little bit complicated because she has already met these founders many times at their local coffee shop, and she does not initially have a great impression of who he is as a person. So with that, you get light enemies to lovers vibe in this book like The Idea Of You.
Author: Christina Lauren
Average Customer Review: (4.4 out of 5, on Amazon)
Category: Women's Humorous Fiction & Romance
Available: Audiobook | Paperback | Hardcover | Kindle | Audio CD
---
2. Float Plan
This book is about Anna, and she's suffering from the loss of her fiance, who is passed away. She's trying to deal with it, but she can't pull herself out of this spiral. One day, a reminder goes off on her phone, and she realizes that she and her boyfriend were supposed to take this trip on their sailboat. They had been planning it for a long time, and she had completely forgotten about it in her grief.
After all, Anna misses Ben, and they had spent so many hours planning where they were going to go, the stops they would make. They spent so many hours dreaming about it. She decides she's going to honor Ben by going on that trip and try to continue to heal from the well of grief she's fallen into. So Anna sets off on the sailboat alone.
The first night she's out there, something breaks. She gets stressed out. It's super scary for her, so she decides she needs help. She finds Keane, a sailor looking for work, and she decides to hire him. So they start sailing together.
Keane is also dealing with his future changing. He's had a terrible accident that left him incapacitated, and now that he's back at work, no one wants to hire him because of his injury. They would get off on different islands and have some adventures, but mostly it's a lot about dealing with grief. You must try it if you like The Idea Of You.
Author: Trish Doller
Average Customer Review: (4.5 out of 5, on Amazon)
Category: Romance & Adventure Fiction
Available: Audiobook | Paperback | Hardcover | Kindle
---
3. One True Loves
There's the main character, Emma Blair. She marries her high school sweetheart. They moved to California to travel a lot and be spontaneous with their lives because she's grown up in a small town. Her family owns a bookstore. She never wanted to be a part of it, so she loves her life with her husband. Living in California, traveling around the world is perfect.
One day, her husband leaves for an assignment, and this helicopter goes down. His body is never found, and he is presumed dead. A few years later, Emma has moved on from her husband. She has found love again. She is engaged to be married, and she is happy again. So this book will take you on an emotional roller coaster. As you can expect, it does have Pearl Harbor vibes like The Idea Of You.
Author: Taylor Jenkins Reid
Average Customer Review: (4.4 out of 5, on Amazon)
Category: Contemporary Romance Fiction
Available: Audiobook | Paperback | Library Binding | Kindle | Audio CD
---
4. Layla
This is a paranormal romance that deals with ghosts. There's a ghost in the house, and it's not a scary ghost. Leeds is our hero, and we are in his perspective the entire time. Leeds and Layla meet initially and fall in love at first sight. They're obsessed with each other, and their relationship goes from there. Then something happens, and they go to a bed and breakfast that is up for sale, so they're the only ones there.
They fall for each other right away, and there's not a lot of depth to either of the characters that match with The Idea Of You. Layla is a free-spirit girl, and Leeds is totally into her. Colleen Hoover is very well known for her twists and crazy plot twists and how things are interwoven and connected. However, if you are into cheesy romances and vengeful ghosts, this may be the book for you.
Author: Colleen Hoover
Average Customer Review: (4.3 out of 5, on Amazon)
Category: Romantic Suspense
Available: Audiobook | Paperback | Kindle | Audio CD
---
5. Golden Girl
The main character is Vivian Howe, who gets hit while jogging at the beginning of the book and dies. So she goes to the great beyond, and Martha is there to meet her. Martha is her person, and Martha has a strong affinity, and throughout the book, she wears them in different ways. Then there's a story about behind that.
The chief Ed Cap and Shaw investigate her death from the beyond. Vivi watches, but her greatest worry is her final book. It contains a secret from her youth that could be disastrous for her reputation when hidden truths come to light. Vivi's family will have to sort out their past and present mistakes with or without a nudge from above.
While Vivi finally gets them to grow, she lets them grow without her. So we have a lot of people in this book. Each chapter was a different person's point of view, and there were many people to keep track of, similar to The Idea Of You.
Author: Elin Hilderbrand
Average Customer Review: (4.6 out of 5, on Amazon)
Category: Women's Domestic Life Fiction & Relationship
Available: Audiobook | Paperback | Hardcover | Kindle | Mass Market Paperback
---
More Romance Books: 5 Books Like The Deal