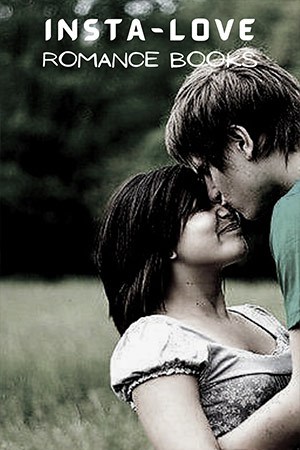 Instant romance is a category of romance tropes where the characters fall in love with each other shortly after meeting. It comes in many different variations, and it's trendy. Who doesn't want the hot guy or girl to fall in love? The more you realize that insta-love isn't real. It certainly feels real when you're a teenager, but it's an amplified crush or an infatuation.
Insta love, or love at first sight, is a very primitive basic pathway through the brain. As a matter of fact, the primary factory that generates dopamine that gives you feeling lies right near the factories that orchestrate thirst and hunger. Romantic love drives you to form a relationship and put your DNA into tomorrow.
So, we call it a survival mechanism that can be triggered instantly. It can trigger that brain circuitry for romantic love, and you can fall in love immediately. Interestingly, the brain circuitry for attachment takes much longer to set in, so you can fall madly in love with somebody before you feel any attachment to them. So there are many reasons why insta love romance books work for me, and I'll discuss them as I share them with you.
7 Insta Love Romance Books (Love at first sight)
I have a big place in my heart for slow-burn romances. However, a handful of insta love romances in certain books like college and high school romances. It's usually something that will make me less invested in a book if there's an instant love. I love the buildup, tension, and pining that comes with many slow-burn romances.
However, the insta love worked well, and it was believable. That's the biggest issue that I have with instant love romances. Sometimes there needs to be more time to build up that chemistry and investment in the relationship, especially if the couple jumps into bed immediately.
People have different definitions of insta love, but universally it's how long it takes for the couple to fall in love or to get together. I categorize insta lust with love. If the characters immediately look at each other and they're so high, they jump into bed pretty quickly. If the character meets and immediately falls in love, that's insta love too. It may be different from how others define it, but that's helpful as we go through this list. So let's go ahead and talk about my favorite insta love romance novels. Let's do it!
| Name | Key Focus | Review (Goodreads) |
| --- | --- | --- |
| November 9 | A shy heroine and a protective hero meet on a specific day, and they slowly connect with feelings. | 4.2 |
| Hero | A firefighter and his nurse immediately fall for each other. | 4.0 |
| It Ain't Me, Babe | A motorcycle club romance with a dark vibe. | 4.1 |
| Jacob | A demon and a human-girl feel attraction for each other. | 4.0 |
| With Visions of Red | The heroine works for the FBI and deals with mental health, where she finds a caring hero. | 3.9 |
| American Queen | A president and a younger woman have a crush from an early age, and they can not hold it enough. | 3.9 |
| Ice Planet Barbarians | A human spaceship is crushed on Ice Planet, and they build a bond with the aliens. | 3.6 |
Insta Love Romance Books List
1. November 9
November 9 is an emotional, steamy insta love romance. The entire book revolves around making fun of insta love, and the couple in it is jokingly talking about love at first sight. Yet they are immediately falling in love with each other. So it's a combination of a slow burn and fast love because you still have to wait to get their happily ever after.
The heroine and the hero also have excellent meet cute. The heroine has a scar on her body and is a little self-conscious. One thing I liked in the book was how the hero handled that and how she felt comfortable around him. Then November 9th, the date, plays a big part in this. Some surprising things happen in the plot.
So it's one of those books that also takes place over a long period. When I read Colleen Hoover, I hadn't given any of her books less than four stars, and I gave this one five stars. The story was unique, and I loved how they played. I recommend you check this one out.
Author: Colleen Hoover
Publisher: Atria (First Edition)
Tropes: Emotional, Angsty, Shy-heroines, Grovelling, Friends-to-lovers
Number Of Pages: 320
Available: Audiobook | Paperback | Kindle | Audio CD
2. Hero (Morgan Brothers)
Hero is the firefighter forbidden romance with instant love, part of the Morgan Brothers series. I could put any of Lauren Rowe's books on the list, and it would work because she is one of the only authors who consistently make instant love.
Our hero is a firefighter, and he gets severely injured. It's super heavy in the beginning, and the hero gets severely hurt at the beginning of the book Rescuing a Family. It's a romance between him and his nurse, and the true definition of insta love is because he opens his eyes, sees his nurse, and immediately falls in love with her.
The heroine has three children. So we have the single mom trope as well. The author builds that chemistry between the characters like Colleen Hoover, where you believe, and you're invested in this relationship, and she makes you believe in love at first sight. The whole series is fantastic. If you love instant romances, you'll love all the books.
Author: Lauren Rowe
Publisher: SoCoRo Publishing
Tropes: Classic, Humor, Dual-pov, Strong-heroine, Alpha-male
Number Of Pages: 412
Available: Audiobook | Paperback | Hardcover | Kindle
3. It Ain't Me, Babe (Hades Hangmen)
It Ain't Me, Babe is a bit of a dark erotic motorcycle club romance. There is also a cult involved in it. So the heroine (Mae) is the one who is part of the cult. I'm considering this insta love because when the hero (Styx) and heroine meet, he's out there, but he has wandered somewhere far in the woods, and she is part of this cult. Mae has wandered a bit farther from the compound or wherever she lives. They first see each other as kids. There's an immediate spark between them.
Then it fasts forward several years, and they end up meeting again. It turns out that Styx is the head of the motorcycle club. He also has a stutter, and he doesn't speak. Mae is completely messed up outside where the motorcycle club hangs out, and he recognizes her. They feel that connection when they realize who the other one is. So I consider that very insta lovey, but it was well done in this one. Check out the book if you're into that type.
Author: Tillie Cole
Narrator: J.F. Harding, Annie Green
Publisher: Audible Studios
Tropes: Dark, Suspense, Motorcycle-club, Forbidden
Number Of Pages: 466
Available: Audiobook | Paperback | Kindle | Audio CD
4. Jacob (Nightwalkers)
Jacob is the first book in the Nightwalkers series, a paranormal love-at-first-sight romance. There is a fantastic overarching plot that goes through the entire series. Each one of these books follows a different Nightwalker, and you see them in the background of these books. So you have a deep investment in them as well. The Nightwalkers are different night creatures.
In this one, Jacob is a demon which reminds me more of vampires than they do with the red horns. But they're very sophisticated creatures, except for the specific time of year when they tend to lose control. Jacob is an enforcer, so he has to try to control his people to keep them from attacking humans. If the male of his species loses control and goes to try and mate with a human, they'll destroy them. It's because humans are not strong enough to handle that. So he is an enforcer.
However, Jacob falls for a human girl. It's a faded mate situation, and you can get away with insta love a little more because they're meant to be together. Also, the bond between them clicks in place and everything. They have such an epic meet cute. I'm thinking about all these books and looking at them. A big part of what makes Insta loves work for me is when there's an epic meet cute.
Moreover, they have great banter and chemistry that goes across the board for all of the books I'm recommending here. The plot, storyline, world-building, and characters are fantastic. The only negative side of the book is the lack of flow which affects the originality. Check out this book if you read paranormal romances. Please avoid the hardcover because it has major negative issues, but the paperback is awesome for font size, color, cover, binding, and page quality.
Author: Jacquelyn Frank
Narrator: Xe Sands
Publisher: Tantor Audio
Tropes: Paranormal, Demons, Vampires
Number Of Pages: 376
Available: Audiobook | Paperback | Mass Market Paperback | Kindle | Audio CD
5. With Visions of Red (The Broken Bonds)
With Visions of Red is another super dark mystery romance I am obsessed with. The cover is pretty unfortunate because it's incredible. There's a serial killer element in it. The heroine (Sadie) works with the FBI and figuring out who is killing people. She's a criminal profiler. So Sadie gets into the heads of these serial killers. I love this one because it has a hero (Reed) who worships the ground that the heroine walks on. I consider it insta love because the hero has seen the heroine but never interacted with her.
So Reed already has a history. As soon as he saw Sadie and had been watching her from a club that does BDSM stuff. He's seen her there a few times, fallen for her, and obsessed with her. If you want an obsessive hero, that is done well, where Reed calls her goddess. He also super respects her boundaries because she has a lot of mental health issues that she's dealing with, and she doesn't like to be touched.
The audiobook is also excellent. Christian Fox is the hero's voice in this and is the perfect voice for him. Then obviously, the physical books are three unless they've done a bind-up of it. The book deals with serial killers, and it's very graphic, and Sadie goes into great detail. So keep that in mind when you read this insta-love obsession book with an alpha hero.
Author: Trisha Wolfe
Text-to-Speech: Enabled
Tropes: Billionaire, Women Fiction, Mystery, Thriller
Number Of Pages: 202
Available: Paperback | Kindle
6. American Queen (New Camelot Trilogy)
American Queen is a super steamy taboo MMF romance. It is a polyamorous relationship between the heroine. Her family has been involved in politics for a long time. So she knows how to work the system. The story is between her and the president of the United States and the vice president of the United States. The chemistry is sizzling between all three of them.
For me, in particular, I didn't favor any one couple, and I wanted them together, which was so good. It's instant love because the hero and the heroine meet when she's younger, and there's an age gap between them. So that's another taboo part of it.
There's an age gap between them. They meet at a party, and there's instant attraction. He doesn't realize at first how young she is. Then when he realizes this, he ends up backing off. They meet up again, he becomes president, and they see each other. The story takes you on a wild ride. Check out this historical romance book if you still need to read it and are okay with taboo in super steam.
Author: Sierra Simone
Tropes: Reverse Harem, Menage, Politics, Military, Arc
Number Of Pages: 393
Available: Audiobook | Paperback | Kindle | Audio CD
7. Ice Planet Barbarians
Ice Planet Barbarians is a sci-fi and fantasy romance with a fated meets aspect and insta love. At the story's beginning, some women crash-landed on Ice Planet, where the aliens can only survive in women. The women can only survive if they put a thing in their chest. They called it Khui, which will sing to each other if the people are mated and meant to be together. So we have a lot of faded mate aspects. What's interesting about this one that makes it insta lovey is that there are not as many females as there are males for the species.
So the males are dying to be mated and don't want to screw around. They want to be mated with somebody, but it's rare to find women. So when the whole spaceship crash lands with a bunch of women on it, all of the males of the species want them. I loved the deepest, most thought-provoking, and most amazing overarching plot. The romances are convincing and steamy. So if you are a fan of alien romance with the paranormal world, you must read it.
Author: Ruby Dixon
Tropes: Alien Invasion, Science-fiction, Steamy
Number Of Pages: 188
Available: Audiobook | Paperback | Kindle | Audio CD
Those are my best insta love romance books. Let me know down below what some of your favorites are. What would you add to this list? Happy romance reading!
Read more similar books:
7 Jovial Books Where The Guy Falls In Love First