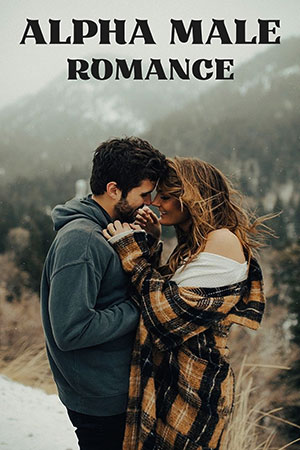 Alpha male has clear boundaries on acting if someone does get in the way of the idea. For example, if an alpha started his own business with a friend and started slacking off, he would speak up and tell him to improve his ways. However, if this friend didn't notice, he would take measures to cut him off from the business. Being any specific type doesn't guarantee you more dating interest. However, you are more likely to be respected and liked by women with alpha communication skills.
An alpha can recognize if women are interested or not. Their passion for self-growth and development means that they may appear on the surface to be excellent at a whole range of things. However, this is only through their knowledge via their experience. If they cross with something they don't know, they will ask for help. It could be help from a personal trainer to get their fitness goals. In a relationship, they are possessive that can be soft or hard. If you want to read possessive alpha male romance, stay with me.
7 Possessive Alpha Male Romance Books
An alpha male is a kind man. He's polite and considerate. He can be seen opening doors for women, helping an old lady across the road. Yet you don't see him brag about his good deeds on social media, whereas a beta male is a type to film him. There is no hidden agenda behind his actions.
A boyfriend or husband alpha male shows some possessiveness and wants to protect his partner from any danger. No, I will review 7 possessive alpha male romance books. Let's go!
1. Lessons in Corruption: A Student/Teacher Romance (The Fallen Men)
We have King Kyle Garro, and he is the son of the president of a motorcycle club. Then we have Cressida, who is his teacher. She's going through a divorce. They meet before a parking lot, and Kyle likes her immediately. Then, a couple of months later, he shows up in her classroom. So not only is it a good student-teacher age-gap romance, but King is so protective and possessive alpha male. As soon as Cressida saw King across the parking lot, she went home. Her husband is soon ex-husband.
So King is protective over her because of that. Not only is he protective over her from anyone, but he also writes poetry. He's super romantic and a genius. This whole series is very protective and possessive alpha heroes. But Zeus Garro (King Garro's Father) is also pretty protective of Cressida because he realizes the age gap. He also protects her because people will look down upon her because she's a teacher. So he does his own thing of protecting her. The whole series is the fallen mini-series is fantastic.
Author: Giana Darling
Average Customer Review: (4.5 out of 5, on Amazon)
Category: Contemporary Romance
Available: Audiobook | Paperback | Kindle
---
2. Inked in Lies
This is the fifth book of The Fallen Men series. Our King is super protective, more possessive, and more than protective. But Nova is very protective of Lila. It's a brother's best friend, friends to lovers tropes here. Nova and Lila have known each other for a while. When Lila was six years old, she fell in love with Nova. It is also an age gap. Are we surprised? Nova is 10 years older than her, and he's protective in that brotherly way at first. So he wants to protect her from everything wrong, even though she had gone through so much stuff when she was young.
Lila has to watch her mother die. Nova doesn't do anything because there's nothing you can do at that point, but he comes and sits behind her and wraps his arms around her. So it's more of the protective, but that protectiveness grows into possessiveness when she's older. Nova doesn't want her to do this that he wants her to stay next to him.
Nova is a tattoo artist and alpha male who does not care about anything. He tattoos everyone in the motorcycle club, but he also tattoos Lila. So his artwork is all over her body because she's in love with his work. It is one of the best possessive alpha male romance novels I have ever read.
Author: Giana Darling
Average Customer Review: (4.6 out of 5, on Amazon)
Category: Multicultural & Interracial Romance
Available: Paperback | Kindle
---
3. Twisted Love: A Brother's Best Friend Romance
Twisted Love follows Alex Volkov, and he is a business guy. He is different from many male characters, which could count as brother's best friend. So he's protective over Ava Chen, which is our female character. She does some little things that make him possessive over her, but it's more like on the protective side as well. Then it grows, and he never lets her out of his sight.
Alex is a morally great character, and he is in some shady business dealings. He's so possessive, so protective over Ava. You will love to see his feelings grow and develop and change from the beginning, and you will love her. Alex's behavior makes you feel awkward first, but you will respect that as the story goes on.
Author: Ana Huang
Average Customer Review: (4.3 out of 5, on Amazon)
Category: Contemporary American Fiction
Available: Paperback | Kindle
---
4. Grip
The Grip is the possessive alpha male romance trilogy by Kennedy Ryan. The first book is Flow, and it's more of a novella. The story is about Bristol and Grip, and they met eight years ago. In addition, they have a strong attraction to each other. Grip is a super alpha and protective guy, but it's protective in a lovable way. Bristol is his manager, and this particular scene happens in the second book.
She's meeting with this guy who wants to meet with Grip a little late, but he's on the way, and the guy starts flirting with Bristol. Grip is super possessive because that's his woman. He wants to make sure nothing happens to her. He loves everything about Bristol. But the possessiveness shows up in nontraditional ways.
Author: Kennedy Ryan
Average Customer Review: (4.7 out of 5, on Amazon)
Category: Romance Collections & Anthologies
Available: Paperback | Kindle
---
5. Highlander Most Wanted: The Montgomerys and Armstrongs
This book follows Bowen and Genevieve, and this is a chapter captive historical, possessive alpha male love story, but it's not super heavy on that. Bowen takes over the keep where Genevieve is staying, and she has a very sad past. Bowen is possessive because he wants to keep Genevieve at his arm's length. But when he realizes everything that she's been through, he wraps her in a metaphorical hug.
Bowen wants to shade her from everything bad in the world. Highlanders are protective and possessive about anything like their brothers, keep, and family. Bowen makes her feel good, and he judges her through the present, not the pathetic past.
Author: Maya Banks
Average Customer Review: (4.5 out of 5, on Amazon)
Category: Historical Erotica
Available: Audiobook | Mass Market Paperback | Kindle | Audio CD
---
6. Witches Get Stitches: A Steamy, Friends-to-lovers Werewolf Romance (Stay a Spell)
It's a paranormal possessive alpha male romance series about Nico and Violet. Nico is a werewolf, and he has a friendship with Violet, a witch. He is so confident that he and Violet will be together to let her do her thing. He understands Violet is a free spirit. She's a Spitfire. She will do what she wants, but he lays back and understands that she'll come when she's ready.
When his old crew rolls into New Orleans, he must become very protective and possessive because she doesn't want to have a relationship with Nico. Violet puts Nico in a friend zone, but when his old crew rolls in, he has to make sure they know he's his woman, but without setting Violet off. Being a werewolf is very protective and possessive. There's a moment where he's pushing her a little bit, and he's flirting with another woman, and Violet comes in and is jealous.
Author: Juliette Cross
Average Customer Review: (4.5 out of 5, on Amazon)
Category: Paranormal Vampire Romance
Available: Paperback | Kindle
---
7. It's Getting Scot in Here (Wild Wicked Highlanders)
We have a Scottish Highlander who comes from Scotland to like the ton in London. The whole premise is that his older brother has to get married for the sake of their mother, sending the money to their father in Scotland. It's a big mess. Niall has protectiveness over Amelia because he understands the importance of his older brother marrying Amelia. While his older brother is literally off doing his own thing, he's playing the part of the dutiful brother and making sure she has an escort. All this stuff naturally turns into possessiveness.
Amelia knows that his older brother does care about her, even though he doesn't want to marry her. But he starts to develop those feelings and, it's so good. As a Highlander, Niall is the possessive alpha male and protective over his family. But with Amelia, he switches halfway in the middle of the book.
Author: Suzanne Enoch
Average Customer Review: (4.5 out of 5, on Amazon)
Category: Victorian Historical Romance
Available: Audiobook | Mass Market Paperback | Library Binding | Kindle | Audio CD
---
Read More:
5 Possessive Mafia Romance Books