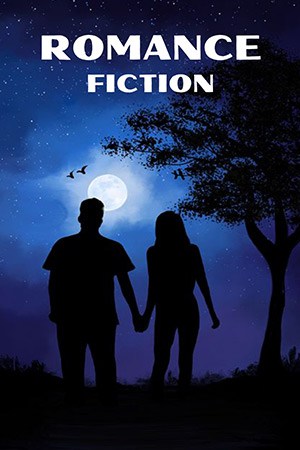 Tell Me Three Things by Julie Buxbaum is told through the eyes of Jessie. It is a heartwarming and relatable story that combines grief, friendship, and the challenges of facing high school. So you feel and experience everything that she's experiencing.
After high school begins, she gets an email from Nobody, and that person becomes her best friend. That person is always helping her tell her everything that she needs to know about the school, everything she needs to know about all the people in the school, and they quickly become almost inseparable.
The book also touches very lightly on other subjects like alcohol, drugs, sex, and bullying. It doesn't get dark or anything. There's nothing explicit about it. So after a few months in that new school and with SN's help, Jessie became a little famous. There's a guy she has a crush on, and then there's one she also likes. So she's divided into three guys the author of the book did a fantastic job with this.
Books like Tell Me Three Things explore relatable characters, emotional depth, and themes of friendship and self-discovery. They offer an immersive reading experience that engages your emotions, prompts introspection, and provides insights into the complexities of the human experience.
5 Books like Tell Me Three Things (Romance Fiction)
Tell Me Three Things explores the importance of friendship and its impact on one's life. There are also many text conversations between SN and Jessie in the book. The book is called Tell Me Three Things because Jesse and SN start doing the thing where they tell each other three things about them every day. At the end of the book, I finally find out who SN is. Here I will talk about five books similar to Tell Me Three Things. Let's start!
1. Love & Gelato
Love & Gelato offers romance, self-discovery, and a beautiful Italian setting. The premise of this book is that a girl's mother dies of cancer. Before she dies, she tells her daughter (Lina) that she wants to live with this man in Italy, leading the daughter to believe that this man is her father. The daughter does not want to leave America. She doesn't want to leave the life that she's known. But because it's her mother's death, she wishes for her to try out this new life in Italy and get to know the other significant person in her mother's life.
When Lina first moves to Italy, she meets her father's guy. She finds that he's a pretty likable guy. When her mother was in the process of dying, her mother did tell her a bit about this person. She's caught between wanting to like him and give him a chance and wondering where he has been and why he hasn't been in her life these past 16 years.
Like Tell Me Three Things, the book is told from the first-person point of view from Lina's perspective. So you don't have the character try to find these things out. You're finding these things out alongside her. It's done in first-person well in that sometimes. Oddly, first-person narrative can get stunted. Lina is trying to figure out what happened between this man and her mother that caused them to drift apart.
At some point, her mother had a journal from when she was young and when she first met this man. Lina gets a hold of it and starts reading the journal gradually, finding out what happened between her mother and her supposed father. She's also navigating what it's like to have a summer in Italy. So it's two different love stories happening simultaneously, and how Lina's and her mother's lives in the journal are coinciding is done well.
Author: Jenna Evans Welch
Average Rating: 4.6/5
Category: Contemporary Romance Fiction
Available: Audiobook | Paperback | Hardcover | Kindle
2. P.S. I Like You
P.S. I Like You is about a high school student, Lily. She has to write or do something because she hates her chemistry class. Her teacher took away her notebook to write all of her lyrics. Lily begins writing poetry on her desk. The next day, she discovers someone has replied by continuing the song lyrics on her desk. This evolves into a secret pen-pal relationship.
Lily and her new pal exchanged thoughts, feelings, advice, and music preferences. In the beginning, Lina makes a lot of jokes about herself. Lucas was interested in Lily a little bit. We follow Lily as she experiences typical high school interactions, such as dealing with bullies, dating, and lacking personal space.
The book was light-hearted. The characters were charming and easy to love. The characters managed to take out all the seriousness of the story. They would cover it with humorous dialogue similar to Tell Me Three Things if something were mildly serious.
Author: Kasie West
Average Rating: 4.7/5
Category: Romantic Comedy, Humorous Fiction
Available: Audiobook | Paperback | Hardcover | Kindle | Audio CD
3. Tweet Cute
Tweet Cute is a delightful contemporary romance that combines humor, social media, and a heartwarming love story. The basis of the book is a girl named Pepper, and she is the daughter of the two parents who had started the big burger shack chain. They're beginning the online campaign because they have a new line of burgers and sandwiches. Pepper is the typical millennial. She's used to Twitter and does all these funny things.
On the other hand, you have Jack. Jack is a student at the same school as Pepper. They don't like each other. So you've got this enemy-to-lovers thing going on. Jack's family owns a tiny little sandwich shop in New York, but they don't know each has this business.
Pepper's family releases grilled cheese, the same recipe with the same name that Jack's family has served for 30 years. So it starts with this Twitter battle between two parties that don't know each other. Then it turns into more. Like Tell Me Three Things, it was a sweet, fun, engaging, and enjoyable read.
Author: Emma Lord
Average Rating: 4.4/5
Category: Romantic Comedy, Emotions & Feelings
Available: Audiobook | Paperback | Hardcover | Kindle | Preloaded Digital Audio Player
4. The Summer I Turned Pretty
The Summer I Turned Pretty offers love, friendship, and self-discovery during a transformative summer. The main character in this book series is Belly. She is 15 when the series starts, and she's in her early twenties when the series ends. She has spent every summer of her 15 years going to a beach house and cousins that her mom's best friend owns. She goes with her mom and her brother, Stephen, and then meets up with her mom's best friend and her two sons, Conrad and Jeremiah.
Ever since Belly was a little girl, she's had this massive crush on Conrad, but he's never looked at her like she looks at him. Conrad is two and a half years older than her. But when she's 15, she grows up a little bit. As the title suggests, she gets pretty, and boys start noticing her.
Conrad and Jeremiah start noticing that she and the other boys are in this conflict. There's a little bit of a love triangle, as you could probably guess which boy to go to, after which boys like her. What's going on? She's confused because she's never been pretty. She's always felt like one of the guys. We must learn more about Belly within the series and her relationships. Like Tell Me Three Things, this book is full of romance and friendship that you will enjoy.
Author: Jenny Han
Average Rating: 4.5/5
Category: Friendship & Romance Fiction
Available: Audiobook | Paperback | Hardcover | Kindle | Audio CD
5. By Your Side
By Your Side sensitively show mental health, anxiety, and the importance of genuine friendships. The whole premise is when Autumn Collins accidentally gets stuck in the library for the weekend. She has plans to go with her friends. But she needs to get in her friend's car to use the restroom quickly, and she's in the bathroom. The library gets closed, and she gets locked in. Soon she learns that there's no way out. Moreover, she is not alone, with the notorious bad boy loner, Dax Miller, who informs the relationship.
They have to talk to each other because they are trapped alone in a library for the weekend. After all, the library will be closed for the next two days. So that is the whole premise of this book: they learn about each other and the relationship and the fact they're stuck in a library, which sounds like a dream come true.
Dax is a troubled character. He's out of a foster home and trying to avoid going into a group home because he doesn't like his restrictions. He wants to have freedom. So, it focused on Autumn's anxiety, dealings with that, Dax, and his personal life. If you like to Tell Me Three Things, you must read it.
Author: Kasie West
Average Rating: 4.6/5
Category: Friendship Fiction, Dating & Relationship
Available: Audiobook | Paperback | Hardcover | Kindle | MP3 CD
---
These books offer a heartwarming and relatable coming-of-age story that deals with grief, friendship, and self-discovery. They provide an emotionally satisfying reading experience that resonates with readers, particularly young adults facing challenges and life transitions.
More Similar Books:
Erotic Romance Books Like Hearts In Darkness
Romance Fiction Books Like Five Feet Apart
Realistic Romance Books Like Love And Gelato
Romance Books Like The Summer I Turned Pretty
Dark Romance Books Like All The Ugly And Wonderful Things