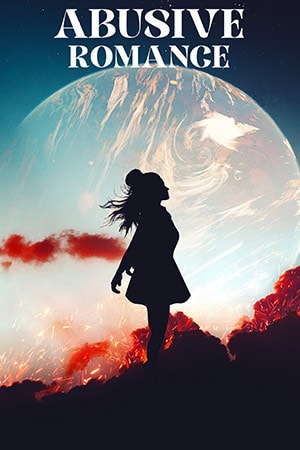 My Dark Vanessa is about a girl who's 15 years old, and she goes off to a boarding school and then falls into this romance with her teacher. On the flip side, we also have a new perspective on allegations coming out about him.
Our protagonist Vanessa deals with a lot of internal turmoil about believing that what happened to her truly was romantic. It was her first romance. It was her first everything and wanting to defend him instead of even hearing the victims out. Then slowly realized that maybe what happened to her wasn't as romantic as she thought. It was something closer to abuse. So if you want to read more like My Dark Vanessa, keep scrolling.
5 Books Like My Dark Vanessa (Abusive Romance)
My Dark Vanessa is an abusive romance and mental illness story. The reader could have fallen into the romance with Vanessa and not seen its abuse. We got to see the grooming and manipulation done to Vanessa.
Still, we also had enough distance that it was easy for us to sympathize and understand how Vanessa was manipulated. Vanessa was self-aware enough to reflect and see that he said one thing and did another. I will review 5 abusive romance books similar to My Dark Vanessa. Let's go!
1. Identical
This book is about twins, Raeanne and Kaeleigh. Their dad is abusive, and their mom is never home. So they don't feel loved at home. It's about them, their journey, friends and boyfriends, and what's going on with them. There are trigger warnings for depression, anxiety, self-harm, eating disorders, rape, and abuse. Like My Dark Vanessa, this book deals with them a lot.
There's a big car accident that turns the twins' whole scenario. The one to be dead and then the other one has split personality disorder. She made herself look insane to other people. You will see how difficult it is to live in such a situation, and the author describes it from many points of view.
Author: Ellen Hopkins
Average Customer Review: (4.6 out of 5, on Amazon)
Category: Teen & Young Adult Fiction about Sexual Abuse
Available: Audiobook | Paperback | Hardcover | Kindle | Audio CD
---
2. Dreamland
Dreamland follows our main character, Caitlin. One day her sister leaves and moves in with her boyfriend. Then Caitlin feels this loss because her sister isn't around and her sister isn't calling. So along that same time, she meets Rogerson. Rogerson is different from any other boys that she would date in high school. He's mysterious, and nobody knows him. He has different friend groups and everything.
Caitlin starts like Rogerson, and they get together. She finds out that his dad's hitting him, and she feels sympathetic to that. Then one day, he hits her, and then she accepts it naturally. A week later, he hits her again, continuing every day. He will hit her in places that nobody could see. So Caitlin becomes very fearful, and she backs away from her friends. It's her story of how she figures out her person under her sister's shadow in a relationship with Rogerson. You will get many character similarities with My Dark Vanessa.
Author: Sarah Dessen
Average Customer Review: (4.7 out of 5, on Amazon)
Category: Fiction on Physical & Emotional Abuse, Romance
Available: Audiobook | Paperback | Library Binding | Kindle | Mass Market Paperback
---
3. Girl, Interrupted
In this book, Susanna Kaysen talks about her struggle with her diagnosis, which is a borderline personality disorder. She also reflects on her time, the ward itself, and the people she meets there. She talks about her recovery, which was interesting. The book was published twenty-five years after the events took place in the late 60s.
This book deals with many thoughts on diagnosing mental illnesses and treating that as well, especially back in the late sixties, similar to My Dark Vanessa. In addition, she reflects a lot and how she thinks she was treated personally and feels like she was tracked and admitted into this world. The chapters themselves are very short. It makes the book easier to read and easy to consume, and it makes it a bit more light-hearted rather than extremely dark and grim.
The most exciting part of this book is when Kaysen talks about a psychiatrist and neurobiologist and thinks the two don't work together. One profession treats the mind, with the other treats the brain. The talk specifically focuses on why we aren't using the technology to diagnose people and how psychiatrists are virtually the only medical professionals who don't look at the organ they treat.
Author: Susanna Kaysen
Average Customer Review: (4.6 out of 5, on Amazon)
Category: Doctors & Medicine Humor, Author Biographies
Available: Audio, Cassette | Paperback | Hardcover | Kindle
---
4. My Year of Rest and Relaxation
This book is about a pretty young woman. We never get a name for the narrator. The narrator is a 26 year old young, rich, white, and orphaned woman who lives on the Upper East Side in Manhattan in her apartment. Moreover, her goal at the start of the book is to sleep for a whole year. She never articulates why. She describes it as a hibernation. But she gets fired from her job in an art gallery for napping, and she gets a wacky psychiatrist who will endlessly prescribe her more medication.
So she's drugging herself to fall asleep. She refers to it as hibernation, and there is a plan to come back and rejoin society in life slowly. Throughout the book, you will see about a hot young girl in New York doing a load of drugs, a cool basis for a novel. Reva is her best friend, and her boyfriend is Trevor. Trevor is a narcissist, and he never prioritizes her at all. Their relationship is that the narrator hates Reva but is still upset. She is a character the narrator loves to hate and feel superior like Vanessa in My Dark Vanessa.
Author: Ottessa Moshfegh
Average Customer Review: (4.1 out of 5, on Amazon)
Category: Self-Help & Psychology Humor
Available: Audiobook | Paperback | Hardcover | Kindle
---
5. Killing Sarai
It's about a girl named Sarai living with this sex slave person, and she has been there since she was 13. So she's been living there a long time, and she finds a way and try to escape. One day she finds an American. His name is Victor, and he is a killer. That's all he is, and he was hired by the person who's keeping sorry to kill someone. So she tries to convince him to take her away from there. That's where their story takes off.
Sarai realizes that one of the guests in the compound for a business is of the same nationality as hers. So without knowing anything about this strange man, she hides in the back seat of his costly car. She waits until they're a bit away from the compound before pointing a gun at his head and threatening him to return her to U.S. soil. It doesn't take much effort from Victor Side.
Sarai is no stranger to murder or any source of violence, which never had she been safe to showcase all of those things she was observing were doing to her all the sexual assaults. She starts showcasing what all that has been doing with her mind. We are the issues she is having because, as Victor realizes, she is showing no reaction and makes no decisions that the normal ordinary girl her age would. If you love Vanessa, you must read it.
Author: J.A. Redmerski
Average Customer Review: (4.6 out of 5, on Amazon)
Category: Crime Fiction, Assassination Thrillers
Available: Audiobook | Paperback | Kindle | MP3 CD
---
More Social Abuse Books: 5 Books Like The Way I Used To Be