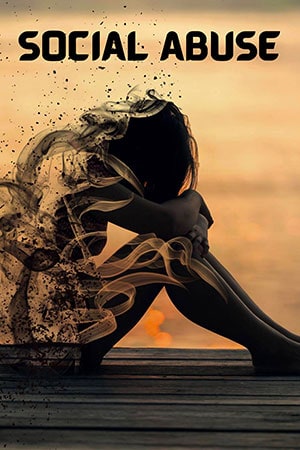 The Way I Used to Be by Amber Smith is an emotionally charged novel that focuses on the aftermath of a traumatic event and its profound impact on the protagonist's life. The story is about Eden, a typical average-good girl. She has a great relationship with her older brother and his loving parents.
So she has a typical average normal life, and she is 14 years old. However, her entire life changes the night when her brother's best friend, Kevin, rapes her. This book takes place over four years. It starts with her freshman year when the assault happens and goes all the way to her senior year.
Eden does not tell anyone what happened, mostly because she's trying to wrap her head around what happened. She's trying to understand why it happened and how someone she knows, or trusts can do this to her. It follows the aftermath of that assault. It follows her through her bad choices, and she makes a lot of bad ones. She ends up pushing the people that love her away from her.
Amber Smith's writing style is gorgeous in this book. You can see that she is incredibly talented, and she has a way with words. She can captivate, keep your attention, and immerse you in the story. Even though Eden makes a lot of bad choices, she ends up hurting many of the people trying to help her, trying to understand why she is the way she is because she does not tell anyone what happened to her. Eden is a shining star in this book, and she grasps you and tugs at your heartstrings.
Books like The Way I Used To Be show deep and complex emotions, tackling sensitive topics such as trauma, grief, identity, and mental health. They feature characters who undergo personal growth and transformation through their experiences. These stories explore resilience, self-discovery, the power of human connection, and the strength of the human spirit. They may give you a new perspective on your life and challenges.
10 Books like The Way I Used To Be (Social Abuse)
The Way I Used To Be is about social abuse and struggling life. It addresses a topic that is relevant and significant in today's society. In this book, Eden went from being a sexual assault victim, and then, in the end she realized that she is a sexual assault survivor. She's not a victim, and she's a survivor.
Though it is a fiction book, you find the reality of our society. Many books about harassment, abuse, and assault are similar to The Way I Used To Be. I am going to talk about ten books. Let's go!
1. All the Rage
All The Rage follows a high school senior named Romy Grey, who has been the victim of sexual assault. Due to rape culture, small-town politics, and economics, she has not believed in her accusation. Through this, you get a protagonist struggling to continue through life. Even though it feels like her life has been taken away from her.
One interesting way the author has shown this erasure that she feels about herself is that you don't even know the protagonist's name for the book's first few pages. It eventually came up in passing conversation, but it took a while before I figured out the protagonist's name.
The other aspect of this book is the timeline. Especially when alcohol and drugs have been used, memories shift, and it can be a situation where an interrogator will ask questions. The timeline won't match what you've already discussed because you can't get it clear in your brain. Without giving any of them away, there were several different coping mechanisms that you could see throughout the book. So it was intriguing to recognize those in character and relate to them that way even though they're not part of the experience.
Like The Way I Used To Be, there are several subtle ways to show how people blame the victim instead of the perpetrators. There are many parallels to discussing social abuse and assault in our current culture. It's done in a way where you see what characters and people go through every day. This could be very triggering, but I highly recommend it if you feel safe reading it.
Author: Courtney Summers
Average Rating: 4.3/5
Category: Teen & Young Adult Fiction about Violence, Girls & Women Fiction
Available: Paperback | Hardcover | Kindle
2. Some Boys
Some Boys prompts readers to consider the influence of social norms and the collective responsibility to create a safer and more supportive environment. The main characters were Zach, Iron, and Grace. Grace is the protagonist in the book because she is the victim of the rape.
Zack is the antagonist in the book because he is the one who raped Grace. The book was about a girl trying to get over the abuse she had been through in this situation. She is trying hard to get over it. But she has many obstacles to getting over the abuse. Those obstacles include bullying, family problems, and her love life.
Most people believe Zach and won't think of Grace because he forced people to think of him. He didn't want other people to agree with Grace. So she was the one who was in the wrong. He's got this recklessness, this energy that practically sizzles. He is reckless and doesn't care about anything, but he starts to care about Grace as the book progresses.
She's wearing no makeup, no Cleopatra's eyes. It is a quote from the book of Grace. This describes her because she wears a lot of makeup. Towards the end of the book, she stops wearing as much makeup. A possible theme for the book would be telling the truth because that's a big problem since most people don't believe Grace. The abusive elements and situation resemble The Way I Used To Be.
Author: Patty Blount
Average Rating: 4.5/5
Category: Social Abuse, Realistic Fiction, Mental Health, Romance
Available: Audiobook | Paperback | Library Binding | Kindle | Audio CD
3. Faking Normal
Faking Normal is about a young girl, Alexi Littrell, who is dealing with social abuse. She's living her life after having experienced a traumatic thing that happened to her. As you read the book, you can infer the traumatic thing. So Alexi is going through a hard life. She's ashamed and doesn't know how to deal with what has happened to her. Since that point, much of her life has been built upon lies and secrets. She was turning into herself.
One day she meets a young boy by the name of Bodee. Bodee is experiencing his tragedy. So in that tragedy, he ends up being welcomed into Alexi's home by her parents and living with them. Together, Alexi and Bodee feel comfort, share their pain and become friends through their pain.
So that is the gist of the book and what happens. The book speaks, on a personal level, much of what Alexi has gone through. Also, it was interesting reading about the perspective from an outside standpoint as The Way I Used To Be.
Author: Courtney C. Stevens
Average Rating: 4.5/5
Category: Fiction on Sexual Abuse for Teens, Friendship & Romance
Available: Audiobook | Paperback | Hardcover | Kindle
4. Stronger Than You Know
Stronger Than You Know follows a young teenage girl (Joy) whose mother was raised and was never allowed outside. She could never leave her trailer park, so she's never been exposed to the outside world. Her mother and her mother's boyfriends abused her.
Her mother was drunk and always had parties at their house, and the men would hurt her. They would burn her, and it was all around a horrible situation. This book starts when Joy is rescued. She is sent to live with her aunt's family.
This book is all about Joy. It's about her being introduced to the outside world, being introduced to love. She has never experienced love before. She knows what love feels like for the first time at her new home. This book is beautiful, but it's heartbreaking.
Joy has panic attacks, is on medication, and is terrified of being around a man because she's never been around a man who hasn't hurt her. So she struggles with being introduced to a new home to school like Eden in The Way I Used To Be.
Author: Jolene Perry
Average Rating: 4.8/5
Category: Teen-Young Adult Fiction about Physical-Emotional Abuse, Contemporary Romance
Available: Audiobook | Paperback | Hardcover | Kindle | Audio CD
5. Speak
Speak is about a girl raped at a party right before her freshman year. She stops talking, and nobody seems to notice that she's going about her life and everybody. She's like an outcast to her friends because she called the cops at that party, and nobody's paying attention to her.
Also, she's not talking like she can't function. We see her throughout her freshman year as she goes about her life. She starts to find herself in art a little bit. That's the only time she ever gets any reprieve.
So the book is about our main character Melinda, how she talks, and how she narrates the story. You almost forget that something has happened to her because she seems normal. Suddenly, a character will say something how weird and standoffish. The author and narrator do an excellent job of portraying Melinda's personality. If you like The Way I Used To Be, you will love it because the emotional aspects are very similar.
Author: Laurie Halse Anderson
Average Rating: 4.6/5
Category: Teen & Young Adult Fiction about Physical & Emotional Abuse
Available: Audiobook | Paperback | Hardcover | Kindle
6. The Truth About Forever by Sarah Dessen
Sarah Dessen is popular for her compelling YA novels, and "The Truth About Forever" is no exception. The story revolves around Macy, who copes with grief and loss by taking a summer job. Throughout her journey, you get to see healing, self-discovery, and finding the courage to open up to new possibilities.
7. Thirteen Reasons Why by Jay Asher
Thirteen Reasons Why tackles the sensitive subject of teen suicide. The book explores the impact of bullying, rumors, and societal pressures on mental health through cassette tapes left behind by Hannah, who took her own life. Asher's narrative sparks meaningful discussions about empathy, compassion, and the consequences of our actions. Fans of The Way I Used To Be must read it.
8. I Am Not Your Perfect Mexican Daughter by Erika L. Sánchez
I Am Not Your Perfect Mexican Daughter addresses timely and relevant themes such as cultural assimilation, generational differences, and the pursuit of dreams within the context of immigrant experiences. Erika's novel focus on the life of a Mexican-American teenager grappling with cultural expectations, family secrets, and her sister's death. This coming-of-age story explores grief, identity, and the pursuit of dreams while showing between two cultures.
9. The Perks of Being a Wallflower by Stephen Chbosky
The Perks of Being a Wallflower is a cult classic that explores the struggles of a socially awkward teenager. He is in high school. Through his letters, Chbosky presents friendship, trauma, and self-acceptance. Like The Way I Used To Be, the book resonates with readers searching for a heartfelt and introspective read.
10. Forgive Me, Leonard Peacock by Matthew Quick
In "Forgive Me, Leonard Peacock," Quick represents the mind of a troubled teenager contemplating suicide. Through his perspective, the book explores themes of isolation, friendship, and the search for hope amidst despair. The narrative style is reflective and thought-provoking.
---
Each of these books offers a unique perspective on the challenges faced by young protagonists dealing with trauma, loss, and self-discovery. Their compelling narratives shed light on important issues and provide emotional reading experience.
More Similar Books:
Child Abuse Books Like Spilled Milk
Emotional Books Like Every Last Word
Psychological Books Like Girl In Pieces