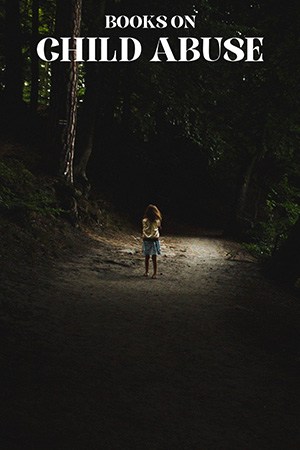 Spilled Milk by Randis is about a child named Brooke Nolan. What do you think was the single most difficult challenge that Brooke faced? Do you agree with Brooke's decision about Paul? The author wrote this book about her life. She's a graduate of Pennsylvania State University and a certified expert in the field of domestic violence.
Since she has written numerous local publications that brought awareness to domestic violence and child abuse. Serving as a frequent commentator to media outlets, she has developed local high school presentations on teen dating violence. If you want to read like Spilled Milk, keep reading.
5 Books Like Spilled Milk (Child Abuse)
In the book Spilled Milk, Brooke had to pick up her mom's slack with responsibility. She was in an adult role from a very early age. Her childhood was a battle of survival in her way. As her character changes throughout this story, she gets stronger as an individual and learns who she is. Now I am going to review 5 books similar to Spilled Milk. Let's go!
1. A Child Called It: One Child's Courage to Survive
This book is about the author's childhood from when he was four till about 12. The story details his abuse by his alcoholic mother. Now, this is a very difficult read, not in the sense that it was written. It's very easy to follow. A child could easily pick up this book. The topics that Pelzer describes with child abuse neglect are horrifying. The author did a great job of instilling in readers that although he was going through all this child abuse and whatnot, he still found ways to find hope.
His father in the book was as bad as his mother in the sense that his mother was abusing him. But his father stood by passively and didn't do anything to intervene. So that makes his father as bad as his mother. The book starts with his rescue. He's at school. He gets called to the office. A couple of his teachers, a counselor, the school nurse, the principal, and the police officer drive him to the police station. That's where the book starts. Then throughout, we get to see, start at the good times before he's being abused when he's about four years old.
As the book progresses, his mother and his abuse by his mother keep getting worse and worse as he gets older. Also, what shocked me about this book is that David had several brothers who were only a couple of years younger than him. But his mother singled him out and abused him. So this book will open your eyes to the issue of child abuse and make you realize that this could be happening anywhere you don't know. In that sense, this book is very thought-provoking, like Spilled Milk.
Author: Dave Pelzer
Average Customer Review: (4.8 out of 5, on Amazon)
Category: Child Abuse, Social Self-Help
Available: Audiobook | Paperback | Hardcover | Kindle | Mass Market Paperback
---
2. The Pale-Faced Lie: A True Story
It's the true story of David Crow growing up on a Navajo Indian Reservation and all the hardships he had to endure, especially in his childhood and throughout his life. It's very emotional, and it's absolutely a page-turner similar to Spilled Milk. It has that sadness to it where it can be a little bit hard to read. You want to know what's next for most of his childhood.
David lived with his three siblings and his parents on different Navajo Reservations. His mother had severe mental problems that caused her to be highly emotional and reckless with the children. A few parts were sad to read because of her recklessness. She couldn't take care of her family aside from cooking dinner, even though it was the same meal every night.
His father was hardly even a father, worked, but he was abusive. He's nothing compared to when you think of a father. He was abusive and every way you can imagine physically, mentally, emotionally to all of his children and his wife.
Though she had mental problems, he didn't care about getting her help. The only thing he cared about was getting rid of her. David was able to turn around his life in the way he did throughout the story. He recalls much of the abuse he had to endure from his father, but he also talks about some semi-happier times. The times that his dad seemed to be proud of him.
You will feel a lot of emotion throughout this book. David starts to come to a point where he thinks it's not going to happen, or he's at least hopeful that it won't happen. But finally, one day, when David was a little bit older, it did happen. His dad picked them up and left his wife behind. This was heartbreaking to read for me because you can tell David loves his mother as difficult as she could be and as much as his father complained about her.
A lot more goes on in David's life between this time and when he goes to college. He gets a new stepmother who is as bad as his father. She's abusive and makes his life even more miserable than it already does. He does get bullied at school. He also has dyslexia, which makes him struggle in school more. But even though he did struggle, he was able to finish high school, and he even went on to graduate college despite the truly terrible childhood and adolescence that he had.
Author: David Crow
Average Customer Review: (4.5 out of 5, on Amazon)
Category: Children's Studies Social Science, Survival Biographies
Available: Audiobook | Paperback | Hardcover | Kindle | Audio CD
---
3. What Happened to You?: Conversations on Trauma, Resilience, and Healing
You can ask yourself a better question, which is the book's title? What happened to you delving into the book? Oprah teamed up with Bruce. Bruce is not only a psychiatrist, but he's also a neuroscientist. So he gives a very nice short to-point brief explanation about the structure of the brain, the ideas, and how our brain works halfway through the book. The title of the book and the subtitle are on-spot conversations on trauma, resilience, and healing.
One thing they share is neuroplasticity, our ability to change our brains. Dr. Perry shares a touching story about interviewing a three-year-old after going through a traumatic event. His sister was abducted in front of his eyes, and then she was killed. He was sent to talk to this cute Joseph. The way he communicates with the child and opens up a conversation gradually creates a connection, and he does it very fast. It's not through weeks or months. It's one meeting that he had with them, but snippets of five minutes interactions. He tells all the story.
Like Spilled Milk, This book gives so much relevant information to implement it easily. When you have so many tools you can use with your child, this is not enough to access a therapist. It doesn't start or end in a one-hour therapy session.
Author: Oprah Winfrey
Average Customer Review: (4.7 out of 5, on Amazon)
Category: Child Psychiatry & Abuse (Best Seller)
Available: Audiobook | Hardcover | Kindle | Audio CD
---
4. The Deepest Well: Healing the Long-Term Effects of Childhood Adversity
This book is about early childhood trauma as Spilled Milk. But Dr. Harris looks more at all of the traumas that a young person can be affected by before 18. She looks into the study called the ACEs (Adverse Childhood Experiences). The two doctors conducted it, and these doctors were committed to understanding why specific health problems happen to people who have experienced more trauma. They were so committed to getting answers that they studied over 17000 families, and that's what makes it such a robust study.
They found that the more aces, which stands for adverse childhood experiences. The more their risk of developing long term illness, disease, mental health problems and ultimately a shorter life, dying sooner and having more illnesses in life. Some people think the patriarchy is a lot about feminism, and it's not that the patriarchy has been built upon generations of subjugating weaker people.
So part of the patriarchy is corporal punishment towards children. Physical abuse is one risk factor. Many children grow up with a parent who has mental health issues or a parent who is depressed. The ACEs found that 60 percent of society has at least one abusive family. So this is what we're talking about on huge scales of how important and relevant this is for us to be studying ACEs.
Narrator: Dr. Nadine Burke Harris
Average Customer Review: (4.7 out of 5, on Amazon)
Category: Children's Studies Social Science, Medical Developmental Psychology
Available: Audiobook | Paperback | Hardcover | Kindle | Audio CD
---
5. Mothers Who Can't Love: A Healing Guide for Daughters
This book is split into two main parts. Part one is about identifying the mother wound, and part two is about healing the mother wound. In part one, the mother wound is not wounding that we get from the mother. The mother wound is a collective trauma that we all hold. The author calls the section identifying the mother wound, but then in each of the chapters, she's covering the different types of unloving mothers are? What types of behaviors do they display? Then, she goes through a series of women she uses as examples to explain these points.
So it was less from information about the mother wound and more general information about different types of abuse of mothers. First of all, she talks about the taboo of like, and you're not supposed to say anything bad about your mother. That was one of the more validating parts of the book. You read a book to be validated and then learn that was one of the more validating parts of the book. There were some good insights in there. The severely narcissistic mother, the different types of covered mothers, was not a covert narcissist that she focused on.
Then the overly enmeshed mother, the control freak mothers who need mothering mothers who neglect, betray and batter. It was cool to see how the author split it into the different specific types. She classified the behaviors of what the general descriptors are. Most of it is more of covert emotional abuse. You must read it after Spilled Milk.
Author: Susan Forward
Average Customer Review: (4.7 out of 5, on Amazon)
Category: Child Abuse & Dysfunctional Families
Available: Audiobook | Paperback | Hardcover | Kindle
---
More Social Abuse Books: 5 Books Similar To The Way I Used To Be