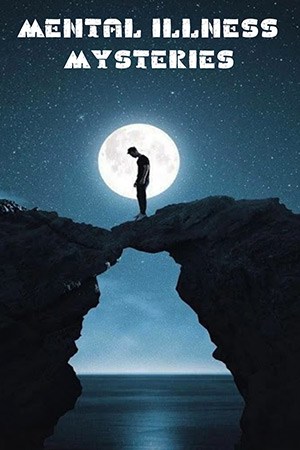 "It's Kind of a Funny Story" by Ned Vizzini explores several themes throughout the novel. The central theme of the book is mental health. The story follows the life of a young teenager named Craig Gilner, a student in New York City. He wants to get into a high school where it's quite elite so he can get into an Ivy League school. After he finishes high school and college, there is tremendous pressure. From this, Craig cannot keep up with the growing pace of work that he has to do.
He has many family pressures of teenage life. Ultimately, he falls into anxiety. This anxiety leads to depression, and one day, Craig gets so far that he tries to commit suicide. Craig realizes that he has more to his life than this.
So, he decides to opt out of trying to commit suicide and admit himself into a psychiatric hospital in Manhattan. Then, he does meet some interesting characters that help him through this process. If you want to read like It Is Kind Of A Funny Story, stay with me.
5 Books Like It Is Kind Of A Funny Story (Mysteries & Mental Illness)
"It's Kind of a Funny Story" is a phenomenal book mirrored in the author's actual life. Based on Craig's different personality, he spent some time in a psychiatric hospital when he was younger. But it has got elements of his life in it.
Throughout the book, Craig undergoes a journey of self-discovery. He questions his identity and aspirations, ultimately learning more about himself and what truly matters in life.
Many other minor characters, such as Craig's family and friends, are not in a psychiatric hospital. Also, the friends that Craig meets at the psychiatric hospital learn a little bit about each character. I will talk 5 books similar to It Is Kind Of A Funny Story. Let's go!
1. Thirteen Reasons Why
The story revolves around Hannah Baker, who killed herself two weeks before suicide. She has recorded tapes on the 13 reasons and the people that led her to make this decision. Clay Jensen, a boy who always liked Hannah, comes home from school one day and finds the box of tapes lying in the sports. He starts listening to the tapes and realizes that he is one of the 13 reasons Hannah killed herself. What he hears changes his life.
The book itself is fairly easy to read like It's Kind Of A Funny Story. You will like the narration style in the story through Clay's thoughts and Hannah's dialogues. Also, halfway into the book, when stuff starts happening to Hannah, she knows she is not strong enough and cannot speak her mind and ask for help. So why does she keep getting involved with the wrong crowd to get disappointed repeatedly?
If she knows she cannot stand up for herself, she should seek professional help. There are many instances where she could have reached out to Clay for help, knowing that he is a good friend and would help her out. But again, she does not do anything about that.
Author: Jay Asher
Average Rating: (4.5/5)
Category: Mysteries & Thrillers, Romance, Mental Illness
Available: Audiobook | Paperback | Hardcover | Kindle | Mass Market Paperback
2. Turtles All The Way Down
The main character is Aza Holmes. She's in high school, and she has a best friend who writes like Star Wars fan fiction, and a billionaire goes missing in their town. Aza never intended to pursue the mystery of fugitive billionaire Russell Pickett. But a $ 100,000 reward is at stake, and her most fearless friend, Daisy, is eager to investigate. So it's about their investigation, trying to find this billionaire so that they can get the prize money.
What's interesting is that Aza knows his son. They went to a camp together when they were younger, and Daisy reiterates this multiple times. Aza has OCD and anxiety. You're going to get a story about this girl with anxiety and OCD and her interaction with this boy. Also, there's nothing wrong with that. This isn't that if you're looking for a wild adventure book. But it's interesting to read, similar to It Is Kind Of A Funny Story.
Author: John Green
Average Rating: (4.6/5)
Category: Depression & Mental Illness, Coming of Age Fiction
Available: Audiobook | Paperback | Hardcover | Kindle | Audio CD
3. The Perks of Being a Wallflower
The Perks of Being a Wallflower was published in 1999. It is told in the form of letters from Charlie. He is starting his first year of High School. We follow him as he navigates his new school, makes some friends, deals with his family, and tries to come to terms with two traumatic events from his past. The suicide of his only friend a year before and the death of his favorite aunt in childhood.
We only get the important bits of Charlie's life or the bits that Charlie thinks are important and wants to write down. It has a lot of universal themes that people can relate to, especially teenagers. Charlie goes through many things in High School that others would recognize, like the cliquey nature and trying to make friends and find a place, relationships, discoveries, and family. It tackles some difficult subjects like abuse: mental, physical, sexual, and suicide. Other themes are addressed, drugs and sexuality, which are very similar themes of It Is Kind Of A Funny Story.
Author: Stephen Chbosky
Average Rating: (4.7/5)
Category: Coming of Age Fiction, LGBTQ+ Fiction
Available: Audiobook | Paperback | Hardcover | Kindle | Audio CD
4. Impulse
Impulse was published in 2007, and it has 666 pages. It focuses on three people: Tony, Vanessa, and Conner. Each of them has tried to kill themselves in one way or another. As a result, they have landed themselves in the psychiatric hospital in Aspen Springs. We meet all three of them at the beginning of the book.
The main female character is Vanessa, and she has a mother who is bipolar, and her father is in the army. She is also battling whether she will end up having bipolar disorder as well, and her refuge or way out is through cutting herself or self-harming, as people tend to call it.
Much like It Is Kind Of A Funny Story, there is lots of self-harm, but she is obsessed with cutting herself and the rush of drawing blood. Then we have Toni, who is gay, and he had an abusive childhood and was in juvenile detention. His escape is through drugs, and that lands him in Aspen Springs.
Then our final one is Conner, the all-American quarterback, the star athlete, top of his class, good-looking, rich, everything any guy would want to be. He is miserable. So he tries to shoot himself. Try being outward because he failed. That also landed him in Aspen Springs, where the three characters meet each other.
So, the book focuses on following the three characters through their struggles. They're all connected. They are all battling their inner demons, and they want to find a way to normalize happiness and, simultaneously, wonder whether they want to find a way to happiness, whether it's even possible. You're following the three characters through their struggle in Aspen Springs and going through the levels.
Author: Ellen Hopkins
Average Rating: (4.7/5)
Category: Teen & Young Adult Fiction about Depression & Mental Illness
Available: Audiobook | Paperback | Hardcover | Kindle | Audio CD
5. Dear Evan Hansen
The story's protagonist is Evan Hansen, in high school. This book is written to instantly relate to Evan Hansen and the issues he is dealing with in high school. It's more about a mental connection you create with the book's protagonist, creating a bond that nothing can break.
So when you're reading the book, you are already so absorbed that you cannot leave it at that. The story is written so that it is so captivating, and something or the other is always happening. Every decision that Evan makes in this story leads to another decision. There are characters in this book who are still dealing with mental illness, revealed to you when you read the book like It Is A Funny Story. There is so much in this book for you to discover and explore.
Author: Val Emmich
Average Rating: (4.8/5)
Category: Fiction about Suicide, Depression & Mental Illness (Best Seller)
Available: Audiobook | Paperback | Hardcover | Kindle | Audio CD
---
If you are interested in stories exploring these themes or if you or someone you know has experienced mental health challenges, you may find the books relatable and insightful.
Read More Similar Psychological Books:
Psychological Books About Mental Hospitals
Books About Self-harm With Mental Illness
Mental Health Fiction Books Like My Year Of Rest And Relaxation