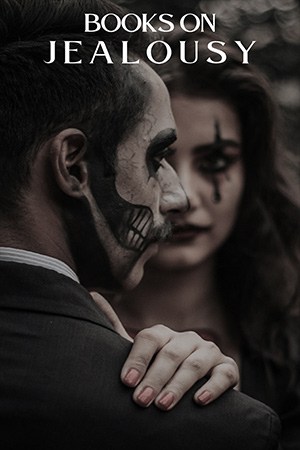 We all have felt jealousy to some extent or some mild level, but sometimes it might get to a pathological situation. So when jealousy gets to that extreme level, it is essential to talk about it. Some reasons lead to that jealousy that we will discuss now in books. Before I get into the reasons, it is also vital to acknowledge that some toxic people around us want us to feel jealous and intentionally do things so that we feel jealous.
So, before you blame yourself for getting jealous, it is also imperative to register that maybe someone else is trying too hard to make you feel jealous. At the end of the day, we are all humans, and we all fall for such traps, and we might end up feeling jealous. So two feelings are majorly responsible for us getting jealous: the feeling of inadequacy and insecurity.
Insecurity is an external threat to your relationship, and inadequacy is an internal threat. So inadequacy is all about you, where you feel like you are not good enough to be loved by someone. On the other hand, insecurity is always about someone else, how much they have achieved, and how amazing someone else is. If you want to read books that represent jealousy, keep following me.
7 Books About Jealousy
You can be envious if your best friend gets a brand new sports car. It's something you want but doesn't have. If he invites your girlfriend to take a ride in his brand new car, you're jealous. Something you have is now being threatened, and you're afraid of losing it.
So jealousy is about fear of loss. But what's the basis of that fear of loss? It has everything to do with you and nothing with the other person because it's about you not believing in yourself. If you want to know more, read these 7 books about jealousy. Some of these books are fictional romances, and some are self-help. Let's read them!
Jealousy at the bottom line is insecurity. It's you not thinking you're enough, not thinking you're enough to hold on to the person you love. So you project that insecurity onto your partner. Then you react to what you've projected. It's a very internal mechanism. Now, I will review 7 books on jealousy trope. Let's go!
| Name | Key Focus | Review (Goodreads) |
| --- | --- | --- |
| Brain Lock | This book discusses various mood disorders and advises being free from OCD. | 4.0 |
| Scarred Queen | It's a dark romance with an abusive and jealous hero. | 4.0 |
| The Power of Now | Author focus on spirituality and psychology for self-help. | 4.1 |
| Dragon Bound | A jealous dragon-shifter is finding his mate in a fantasy world. | 4.0 |
| Maybe Next Time | The story focuses on a couple with miscarriage and jealousy issues. | 4.2 |
| Bared to You | Both hero and heroine are dealing with jealousy and a dark past. | 4.1 |
| Rushed | A jealous villain tries to ruin his lover's marriage. | 4.1 |
Books About Jealousy
1. Brain Lock: Free Yourself from Obsessive-Compulsive Behavior
Some people refer to this book as the OCD Bible. It will be particularly valuable if you have been prone to obsessive thinking. Suppose you're truly dealing with obsessive-compulsive thinking or jealousy around your partner's past or interested in looking at OCD from a scientific standpoint. In that case, it is the best book on the market.
The book doesn't acknowledge or deal with retroactive jealousy specifically. Brain Lock is a great place to start if you want to find an escape route from obsessive thinking.
Author: Jeffrey M. Schwartz
Publisher: Harper Perennial, Anniversary Edition
Average Customer Review: (4.6 out of 5, on Amazon)
Tropes: Mood Disorders, OCD, Psychiatry
Number Of Pages: 272
Item Weight: 7.2 ounces
Dimensions: 5.31 x 0.61 x 8 inches
Available: Audiobook | Paperback | Hardcover | Kindle | Audio CD
---
2. Scarred Queen (The Queens)
This book will work for you if you like the mafia, dark, alcohol, jealousy, and possess. But there is a huge content warning for domestic abuse. Specifically, our main character is married to a different mafia boss, and he is abusive to her actively. It's clear that this has been happening for a very long time. Then you get this mafia boss-like rival, making for an exciting story.
Also, you get full-out mafia war and domestic abuse. Hero's storyline is completely ridiculous, and the heroine's inner dialogue is annoying to me. Overall, I enjoyed the romance and suspense. If you like dark romance with a jealous hero, you must try it first. Look into the content warning before you read it.
Author: Nikita Slater
Average Customer Review: (4.4 out of 5, on Amazon)
Tropes: Erotica, Dark, Suspense, Crime, Abuse
Number Of Pages: 307
Available: Paperback | Kindle
---
3. The Power of Now: A Guide to Spiritual Enlightenment
I believe that some primary mindfulness meditation practice is essential for anyone who struggles with the rhetoric of jealousy. The Power of Now by Eckhart Tolle is an excellent introduction to meditation, mindfulness practices, etc. It's a very Westerner-friendly introduction to these practices. He's a good writer, and the book sold a bajillion copies.
It's a very well-regarded book and goes into changing the way you feel. The author mainly aims at people suffering from depression, jealousy, and even if you're not struggling with clinical depression. If you find it difficult to snap yourself out of these dark moods due to retroactive jealousy, you'll discover feeling good to be a perfect read.
Author: Eckhart Tolle
Publisher: New World Library
Average Customer Review: (4.7 out of 5, on Amazon)
Tropes: Meditation, Spiritual Self-Help, Philosophy, Psychology
Number Of Pages: 236
Item Weight: 12 ounces
Dimensions: 6 x 0.5 x 8.5 inches
Available: Audiobook | Paperback | Hardcover | Kindle
---
4. Dragon Bound (Elder Races)
This is one of my favorite urban fantasy romances with a dragon shifter. Dragos is the only dragon in the world that is old and mighty, and he displays many attributes that are often associated with dragons, including possessiveness over his horde. So, he is jealous and arrogant about his power. Our heroine, Pia, steals something from his horde and leaves a note.
Pia was forced to steal something from his hoard, and she felt bad about it, but he couldn't believe she had done it. Dragos can't believe that she left him a note. So she gets on his radar, and he will find her. Once he finds her, he wants to make her his mate.
You'll love this because you get the found family aspect with all of his sentinels. The people who work for him are also very powerful paranormal, almost in their own right. Also, you get this very jealous, all-powerful male who will do anything for his mate.
Author: Thea Harrison
Publisher: Berkley, 1st Edition
Award nominee: Goodreads Choice
Average Customer Review: (4.5 out of 5, on Amazon)
Tropes: Ghost Romance, Adventure, Dragons, Shapeshifters, Fae, Crime
Number Of Pages: 338
Available: Audiobook | Paperback | Mass Market Paperback | Kindle | Audio CD
---
5. Maybe Next Time (Vegas Nights)
The book doesn't have as many jealous, possessive scenes, but they exist. The story is about a marriage in crisis and how to deal with a miscarriage. So there is a big content warning for that. How a couple (Kensa & Denver) dealt with their grief wasn't the healthiest. Instead of it bringing them together, it did drive them apart. So, their marriage is over, and Kensa's filing for divorce.
So, Denver kidnaps her on vacation. Then she comes to her senses and realizes that they were meant to be together, that he loves her. It is not the way their story ends. I feel like it can throw up red flags for a stalker, marital rape, abuse, etc. But it's not because they truly are still in love. So the fictional story, both characters are still in love. But they're having trouble, and it's going to get fixed.
Author: Christina C. Jones
Publisher: Warm Hues Creative
Average Customer Review: (4.7 out of 5, on Amazon)
Tropes: Marriage-in-trouble, Second-chance
Number Of Pages: 85
Available: Audiobook | Paperback | Hardcover | Kindle | Audio CD
---
6. Bared to You (Crossfire)
Crossfire is the six-book series following the same couple. They are so toxic, and I love them. I reread the first book, and I found jealousy and toxicity. Gideon Cross is a billionaire with dark hair, blue eyes, six-pack abs, animal magnetism, and cliches. Then we have Eva, who is not a socialite, but her mom is a trophy wife. She is wealthy in her own right, but she works at an advertising agency, and she has a traumatic past and is hiding from that past.
So one thing I liked was their romance and relationship being nontraditional. They both had severe insecurities, jealousy, and certain lines that were very difficult for them because of their past issues. The main problem with this book is the weak character presentation, but the story is good. So, if you continue reading, you will get many jealous, possessive displays from both characters about each other, which I enjoy.
Author: Sylvia Day
Publisher: Berkley
Average Customer Review: (4.4 out of 5, on Amazon)
Tropes: Psychological Fiction, BDSM, Alpha-male
Number Of Pages: 362
Available: Audiobook | Paperback | Hardcover | Kindle | Audio CD
---
7. Rushed (Adventures in Love)
Our protagonist, Cybil, gets left not at the altar, and she has been dating a boy since high school. The thing I didn't necessarily love about a conflict is that her fiancee is gay and is in love with a man who he was roommates with in college. He has gone to visit him and has been cheating on her this whole time, but she wasn't out and had a challenging time coming out.
But I didn't love that he was the story's villain and his jealousy. It does get addressed that she understands, but she wishes he would have trusted her with it instead of marrying her to be used as his cover. Cybil has a romance with the ex-military guide, a survivalist, and is very rugged. He is willing to pick up his entire life and go with her. So the book represents many tropes that make it colorful. The hardcover durability and font quality is poor, but the paperback is fantastic to pick.
Author: Aurora Rose Reynolds
Publisher: Montlake
Average Customer Review: (4.4 out of 5, on Amazon)
Tropes: Romantic Comedy, War, Protective-alpha, Friends-to-lovers, Insta-love
Number Of Pages: 223
Available: Audiobook | Paperback | Kindle | Audio CD
---
Bonus books
The Wisdom of Insecurity: The best book on presenting Mindfulness, gaining a greater perspective on our place in the cosmos and our little problems. Alan Watts is one of the greatest public speakers of all time.
If you search Alan Watts on YouTube, you can find hours of incredible stuff. He was a remarkable speaker, and he was an equally talented writer. So this book is a great read for any retroactive jealousy suffering. When I struggled with retroactive jealousy, it helped me greatly.
Mating in Captivity: It's an essential read for anyone in a long-term relationship. Esther Perel is a longtime couples counselor, therapist, great author, and good writer. This book is based on decades of working in couples counseling. So it gets into how to keep the fire alive, the passion, and the long-term relationship.
Also, it will be beneficial and relevant to anyone suffering from retroactive jealousy. Reading this book is a significant step you can take toward repairing some of the damage that jealousy is causing your relationship.
Last words
Read the books and connect with the feelings and emotions they create until you feel a positive sense of self. How do you manage your crazy jealousy? One of the things to do is write out all of your insecurities and take an honest assessment of who you are. Another way is to start a self-love campaign, self-acceptance, and self-approval.
Remember that you'll never get jealous if you feel like you're enough. You feel safe in the world, and that's what it's about. If you have any questions or recommendations, don't forget to express them in the comment section.
---
Read more similar books:
15 Books With Obsessed And Jealous Heroes
5 Possessive Mafia Romance Books
7 Possessive Alpha Male Romance Books
10 Jealous Hero Books Like 365 Days