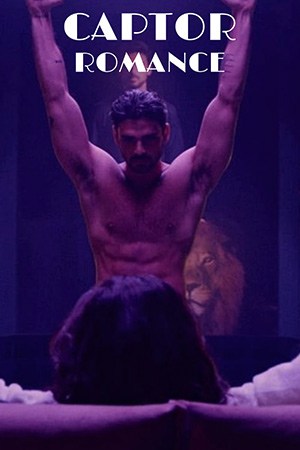 365 Days (original title: "365 Dni") is based on a book written by Polish author Blanka Lipińska. This is the first mafia romance book in a trilogy that has gained significant popularity, especially after its film adaptation in 2020. The story is compared to the "Fifty Shades of Grey" series by E.L. James because of its erotic content, but "365 Days" has distinct narratives and themes.
It's not too dark, but it does have kidnapping and Stockholm Syndrome within the mafia realm of romance. We have our main characters, Laura and Massimo. Laura is a Polish heroine who travels to Italy, where she meets the mafia don hero Massimo. They both understand and fluently speak English, and that's how they communicate. The movie does a lot better about setting up this story.
Massimo and his mafia father get attacked. His father dies. Massimo is on the brink of death, and he sees out of nowhere this mysterious woman. It's an apparition of this random woman. He doesn't know who she is, but after he recovers and takes over his father's mafia position, he goes to search for this mysterious woman that he dreamt about. So, the book opens up with this scene of Massimo and his father being shot by the heroine.
Whereas in the book, the prologue is told from Massimo's point of view. But the prologue starts way after this attack on Massimo and his father. As soon as he sees Laura, he kidnaps her and takes her for himself. So the book starts with our hero stating that he will kidnap her heroine. He loves to imagine the heroine's face while he's sleeping with other women. Now, we have the rest of the book told from the heroine's point of view, and her boyfriend takes her to Italy.
Books Like 365 Days cover complex character dynamics, power plays, and intense emotional and physical relationships, which can be intriguing to analyze and understand. Just like any other genre of fiction, dark romance, and erotic novels provide an escape from reality. The luxurious settings, intense love affairs, and high-stakes drama can be enticing. They can allow readers to explore these in a safe and private environment.
10 Books Like 365 Days (Captor Romance)
Erotica and dark romance novels explore deep-seated fantasies and desires. 365 Days is an erotic romance book with the mafia, enemy-to-lover, and dark tropes. The main character, Laura, gets kidnapped by Massimo. Laura is panicking and angry. She tries to leave and fight him physically, and then she quickly loses all of that steam and doesn't try hard to escape. The author kept interchanging Massimo and Man in black, where the Stockholm Syndrome comes into play.
I am going to discuss 10 erotic romance novels like 365 Days. Despite the controversies around them, many of these novels do showcase character growth, redemption arcs, and transformative love stories. Many readers find them page-turners, with suspenseful plots that keep them engaged from start to finish. Let's go!
| Name | Storyline | Tropes |
| --- | --- | --- |
| The Other Miss Bridgerton by Julia Quinn | A headstrong woman inadvertently gets embroiled in a high-seas adventure with a dashing pirate, leading to unexpected romance and self-discovery. | Regency-era romance, spirited heroine, roguish hero, forced proximity, mistaken identity, witty banter, family dynamics, high society intrigue, hidden identity, enemies-to-lovers, adventure, secret missions. |
| A Kingdom of Dreams by Judith McNaught | A fiery Scottish beauty is captured by an English warrior, leading to a passionate and tumultuous romance amidst medieval political intrigue. | Enemies-to-lovers, captive romance, historical setting, strong-willed heroine, brooding hero, cultural clash, family feud, arranged marriage, character growth, redemption arc, class differences, power dynamics. |
| Sea of Ruin by Pam Godwin | A woman's tumultuous journey of love, revenge, and survival in a brutal pirate world, marked by a perilous love triangle and unyielding resolve. | Pirate romance, captivity narrative, love triangle, high seas adventure, dark romance, historical setting, revenge plot, strong female protagonist, morally ambiguous characters, betrayal, survival, erotic elements. |
| The Master by Kresley Cole | A fierce Russian mafia boss is captivated by a Southern belle, leading to a passionate, intense, and complicated relationship set against a backdrop of luxury and danger. | Mafia romance, opposites attract, alpha male hero, strong-willed heroine, cultural contrasts, luxury and opulence, power dynamics, danger and suspense, sexual tension, forced proximity, protective hero, underworld setting. |
| Bound By Vengeance by Cora Reilly | A woman seeks revenge for her brother's death, but her quest becomes complicated by her attraction to the mafia boss responsible. | Mafia romance, revenge plot, forbidden love, enemies-to-lovers, strong-willed heroine, brooding hero, power dynamics, family loyalty, underworld intrigue, emotional turmoil, moral dilemma, violence and danger. |
| Twisted Pride by Cora Reilly | A forced marriage between a mafia heiress and a ruthless capo sparks unexpected passion and a battle for power and control. | Arranged marriage, mafia romance, power struggle, enemies-to-lovers, alpha male, strong female lead, dominance and submission, betrayal, family dynamics, loyalty, sexual tension, dark romance. |
| Sordid by Nikki Sloane | A daring affair between a straight-laced woman and a dominant filmmaker, marked by a secret BDSM lifestyle and a scandalous proposition. | Erotic romance, BDSM, forbidden love, power dynamics, sexual exploration, taboo relationship, dominant-submissive dynamic, moral conflict, personal transformation, secrecy, unconventional romance, emotional complexity. |
| Twist Me by Anna Zaires | A dark romance where a young woman is kidnapped by a dangerous man, leading to a twisted relationship fueled by obsession and desire. | Dark romance, kidnapping, captive-captor dynamic, Stockholm syndrome, alpha male, age gap, forced proximity, moral ambiguity, intense passion, power play, psychological complexity, emotional conflict. |
| The Wallflower Wager by Tessa Dare | A charmingly eccentric woman with a passion for rescuing animals forms an unexpected bond with a brooding and mysterious neighbor, leading to romance and self-discovery. | Historical romance, animal rescue, reclusive hero, quirky heroine, neighbor romance, emotional healing, witty banter, personal growth, social expectations, community, hidden depths, Regency-era setting. |
| Welcome to the Dark Side by Giana Darling | A forbidden romance blooms between a young woman and a much older, notorious motorcycle club leader, challenging societal norms and personal boundaries. | Age gap romance, motorcycle club, forbidden love, bad boy hero, coming of age, moral dilemmas, protector dynamic, societal defiance, emotional complexity, power dynamics, redemption arc, intense passion. |
Books Like 365 Days List
1. The Other Miss Bridgerton (Rokesbys)
This book is about the older generation of Bridgerton and Poppy Bridgerton, who is out for a walk, and she stumbles upon a smuggler's hidey-hole. She gets kidnapped by the smuggler, a privateer, and its captain, Andrew James Rokesby. Rokesby is a rogue spy. So he's one of her neighbors. He's one of the older brothers in the family, but she hasn't seen him in years, doesn't know who it is, and he's going around as a pirate at this point.
So, like Massimo, Rokesby ends up taking her captive. It's one of those situations where she's locked in his room. There is serious sexual tension building, but he's still trying to keep her. He knows she will be ruined when he brings her home, but he doesn't want to traumatize or hurt her. You get to see many similarities between Laura and Poppy. They are very strong at first, but they fall in love and have a physical attraction in the middle time.
Author: Julia Quinn
Average Rating: 4.6/5
Category: Victorian Historical Romance
Available: Audiobook | Paperback | Hardcover | Kindle | Audio CD
2. A Kingdom of Dreams (Westmoreland Saga)
This involves Jennifer Merrick, who is only 17 years old and considered a spinster. So that's something going to be annoying if that stuff annoys you. But she is kidnapped by Royce Westmoreland, known as the Wolf. She's Scottish, and he's English. This is also a medieval romance, and she and her sister get kidnapped by him.
Though Royce isn't happy, they've been kidnapped because his men do it. He now is in for a pound pence, and he and Jennifer clash like cats and dogs. Jennifer never stops trying to get away from him, but the one thing we do know is the first chapter of this book is at their wedding. So we start knowing that Jennifer will marry this man and that she hates him more than anything else. She doesn't understand why God would make this happen to her.
Then we go back and see that they have great chemistry building between them, and everything between Jennifer and him is consensual. But there are many animosities here, and Jennifer is not afraid of him, which is fun. You see many common themes with 365 Days and the characters (Jennifer and Laura).
Author: Judith McNaught
Average Rating: 4.6/5
Category: Scottish Historical Romance
Available: Audiobook | Paperback | Hardcover | Kindle | Mass Market Paperback | Pocket Book
3. Sea of Ruin
This is a historical romance about pirates, and it's about a female pirate (Bennett Sharp). She's twenty-one years old and estranged from her pirate husband because a few years back, she found out that he had a lover she could see that he truly loved. It wasn't a strumpet or a whore. Bennett asked him to tell her who it was because they could still be together if he let her go and kill this woman. After all, they're pirates. They're not the most moral people anyway.
Bennett understands that he has maybe loved someone else, but she can't take how devastated he is that this lover broke off with him. So it's been a few years, and her husband has decided enough. He wants her back because he loves her.
So he's going to do everything he can to make it up to her, and he ends up putting himself in the position to be kidnapped by her. Like 365 Days, There's a sexual feeling between them. Bennett is now playing a very high-stakes game with Ashley to see who can make each other fall for whom.
Author: Pam Godwin
Average Rating: 4.3/5
Category: Sea Stories, Historical Romance
Available: Audiobook | Paperback | Hardcover | Kindle
4. The Master (The Game Maker)
All the books in The Game Maker series have wealthy, sexy men, some included in the mafia. Maxim is not part of the mafia. He's part of politics, but his family is involved in the mob, so he's entrenched in it. But what happens is that all three of these boys' men had a tough childhood. Also, they're a little bit twisty.
Maxim doesn't like to be touched by anyone, so that he will call in a high-class escort. He'll tie her up to have sex, or he'll hold their hands behind her back, but he doesn't want to be touched. The sex worker that he calls in, and it's her first time, and her friend got bad Botox into her face is messed up.
Further, this girl needs to make money. So this girl sees him and doesn't follow any of his rules. Maxim asked her to come back again, and he would take her on the weekend. Maxim's sexual fantasy is the same as Massimo's (365 Days).
So it's a little bit of a pretty woman situation, to begin with. We're getting to the captor-captive part. As the story goes, they have a wild night together, and the next morning, we realize that Maxim didn't use protection and she's not on any birth control.
Also, it's very easy for him to jump to the conclusion that she was purposely trying to get pregnant because he's had people do that to him before, and she's an escort. He doesn't know anything about her. Why should he trust her? So it's not as bad captivity as she would expect.
Author: Kresley Cole
Average Rating: 4.7/5
Category: Erotic Mysteries
Available: Audiobook | Paperback | Mass Market Paperback | Kindle
5. Bound By Vengeance (Born in Blood Mafia Chronicles)
This story is about Growl, who is an informer. He's the enforcer at the time for the couple in Vegas, and he wants someone who belongs to him. He knows that Cara is given to him because his capo expected him to rape and torture her and use her until she was nothing to him. But that's not what Growl wants to do. He takes this golden opportunity in his mind to have a companion, and he doesn't even tie her up at home. In 365 Days, you see how Massimo treats Laura. Here, you will see the same treatment with Cara.
So it's an exciting thing that this girl is terrified. She has watched her father die and brutally shoot her mother, and her sister is being held captive somewhere else. It's a scary position she's in. In this situation, we get some of Growl's POV. He's obsessed with her and that he wants her. He is sick of people being scared of him. So he wants to smooth that out and work that out.
There's something beautiful about how their relationship unfurls. Growl has a lot of trauma and many things that Cara also has, and she's feeling these feelings for him. She doesn't want to feel, but she can't help herself heal each other. But it still is a captive captor because she can't get away.
Author: Cora Reilly
Average Rating: 4.4/5
Category: Romantic Suspense
Available: Audiobook | Paperback | Kindle
6. Twisted Pride (The Camorra Chronicles)
This book is about Remo and Serafina. You would see Remo as a monster that Serafina does. You don't understand his motives and how much he respects a woman who has fire in her. He is the oldest son of Capo, and he becomes the new leader of Las Vegas. He kidnaps the niece of the capo there, who is Serafina. He brings her back to Vegas and keeps her captive, slowly torturing her family with web clips of her and notes of her, which are all false.
Serafina knows that he will respect her if she doesn't bend. There is no nonconsensual sex in this book, which is so surprising. Remo doesn't force her, but he isn't above letting everybody think that's what he's doing. Massimo and Remo give mental freedom and hate forcing someone we saw in 365 Days. They have self-respect and alpha personality.
Author: Cora Reilly
Average Rating: 4.6/5
Category: Romantic Suspense
Available: Paperback | Kindle
7. Sordid
Sordid is about Luka. He is the son of a mob boss, and he's been going to college. The family doesn't see why he needs college when they give him all the money. Luka goes to a party, and he sees a girl (Addison) who's been in one of the classes he's been teaching. She's been attracted to Luka for the last couple of years while he's been the TA in class that she's had. On Halloween, she's dressed up in this sexy little outfit, and they play poker together.
While they're playing poker, things get a little heated. They end up on the couch. Things go further than she wants them to like. Addison says, stop. But he keeps going because she's turned on, which isn't good. The next day, Luka kidnaps her and starts sexually training her pretty. He researches how to make someone your sex slave. So that's what he does. You will get the same vibe and excitement as 365 Days.
Author: Nikki Sloane
Average Rating: 3.7/5
Category: BDSM Erotica
Available: Paperback
8. Twist Me
This series is about Nora, and she catches the eye of Julian. Then she meets him at a club when she is 17, and he looks at her and thinks she's cute. Nora feels this attraction for him, but she's 17. She's not supposed to be at the club. Then time goes by, she graduates from high school, she sees him at her high school graduation, but then he's gone. Then, a few weeks later, she's on a date with a boy she likes, and when he leans in to kiss her, someone jumps out of the shadows and beats this boy. Moreover, she feels the prick of a needle in her neck.
Then Nora wakes up on Julian's private island. The only way on and off is Julian, who has a plane that he flies himself, and there's one woman who is her bodyguard. So this 18-year-old girl is trapped on an island with a psychopath who has decided that she's his. Julian is very gentle and loving.
He slowly begins to twist her and keeps her with him forever. Nora knows that as she starts to crave him and care about him, she will become his slave. There's no hope for Nora because no one's going to take her away from him, and he's never going to let her go. So, you will get the 365 Days book vibe.
Author: Anna Zaires
Average Rating: 4.5/5
Category: Kidnapping Crime Fiction, Action & Adventure Romance
Available: Audiobook | Paperback | Hardcover | Kindle
9. The Wallflower Wager (Girl Meets Duke)
This is the third book in a series of standalone, so you don't have to read the previous two books to enjoy this book. The heroine in this book is introduced in the first book in the series and each subsequent book. This is a historical romance about a girl named Penny, a young spinster. She has a knack for rehabilitating animals. That gets her into trouble when her neighbor buys the house next door. He intends to renovate the home, sell it to some new moneyed people, and profit.
The issue is that Penny keeps these rehabilitated animals in her home, which will hurt the resale value. So Penny and her neighbor Gabriel end up coming together to find homes for these animals, but along the way, love happens. Whenever she meets Gabriel and starts falling for him, she is the one to initiate all of their sexual encounters.
Author: Tessa Dare
Average Rating: 4.5/5
Category: Regency Romance
Available: Audiobook | Paperback | Hardcover | Kindle | Mass Market Paperback
10. Welcome to the Dark Side (The Fallen Men)
This book is about Lou saved at a church shooting by an older biker named Zeus. Zeus is imprisoned for a crime that he committed, and while he is in prison, Lou writes to Zeus. They strike up a pen pals situation. You get to see them have a platonic relationship at the beginning, and it progresses as Lou discovers that she can confide in Zeus, unlike some of the other guys in her life. Their romantic relationship starts from there.
It is a taboo and age-gap romance. It also has the dark themes of AMC or Motorcycle Club romance. The steamy scenes were quite steamy. If you're a big fan of 365 Days, you need to give this one a try.
Author: Giana Darling
Average Rating: 4.6/5
Category: Contemporary Romance
Available: Audiobook | Paperback | Kindle
5 Books Like 365 Days Kindle Unlimited
The Crossfire Series by Sylvia Day: This series, beginning with "Bared to You," tells the story of Eva and Gideon, who come together with their own set of past traumas but find an intense and obsessive love. The series covers their relationship, exploring their pasts, desires, and the obstacles they face.
This Man Series by Jodi Ellen Malpas: Jesse Ward, also known as "The Lord of the Manor," is an intense alpha male obsessed with Ava O'Shea from their first meeting. The series follows their fiery relationship and the secrets that surround them.
The Dark Duet Series by C.J. Roberts: This darker romance revolves around Olivia and Caleb, whose relationship is far from conventional. The series dives deep into themes of captivity, obsession, and the blurred lines between love and hate.
Fifty Shades of Grey by E.L. James: One of the most famous entries in the erotic romance genre, this series follows the relationship between young Anastasia Steele and enigmatic billionaire Christian Grey. Their relationship focuses on the world of BDSM, and the story explores the complexities of love, trust, and control.
The Indebted Series by Pepper Winters: This series starts with "Debt Inheritance" and revolves around Nila and Jethro. Due to a centuries-old debt, Nila is given to Jethro as his captive. The story unfolds as dark secrets, twisted family legacies, and an undeniable attraction between the two protagonists are revealed.
---
Approach these books with an open mind and a critical perspective. Some themes and portrayals in dark romance and erotica can be problematic. Always check for content warnings before diving into a new book.
Read More Similar Books:
Possessive Alpha Male Romance Books
Possessive Mafia Romance Books
15 Books With Kidnapping Trope