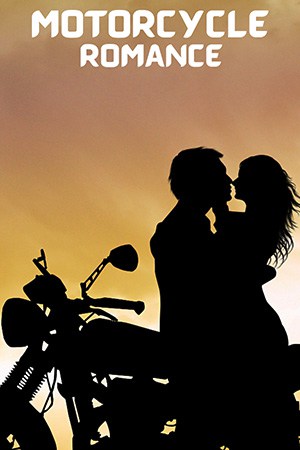 Everybody likes motorcycle/bike riding and the lovers/couple like it most. They attach very close and hold tight, which is essential for any good chemistry. The bike speed gives us excitement, and the speedy wind keeps us cool and relaxed. So every lover/couple wants to romance with the motorcycle. But in the MC romance genre, there is some different scenario where we get to see gang, mafia, crime, racing, enemies, and many actions.
As an MC reader, I mostly found the hero in the motorcycle club member or leader who protects his heroine from others. It is a rival situation where both struggle to survive and keep their romance up. So it makes the story thriller, suspense, and mystery.
10 Motorcycle Romance Books (Biker/Motorcycle Club Story)
Girls love biker and bike riding. So most of them don't care about the character of the biker, and it is a common event that girls like bad boys. They like the cool, handsome, hot looking and style. Also, they can not hold them to falling in love with a hot biker. For that reason, MC romance is popular among girls. If you want to read this type of romance, you are most welcome here. I will review 10 motorcycle romance books for you. Let's go!
1. Gypsy King (Clifton Forge)
This is book one in the Clifton Forge series about a former club. But it still interacts with a rival club and has motorcycle club romance elements. Our main character, Bryce, is a journalist who has recently moved to the town, and she part-owned the town newspaper with her dad. She is tired of writing simple, basic stories. So she wants to get a huge big story.
Bryce decides to poke around and find out what happened to the former motorcycle club for a big story. But they closed their doors, and she wanted to know why. She feels that there's a bigger picture there, and she wants to find out why. Then also, there is a town murder. A lot of people are suspects. It's super interesting. I loved the characters and the romance. Both characters have enemies to lovers.
Author: Devney Perry
Average Customer Review: (4.6 out of 5, on Amazon)
Category: Romantic Suspense
Number Of Pages: 402
Available: Kindle
---
2. Craving Constellations (The Aces)
The story follows our female character (Brenna), who grew up in a motorcycle club (MC) and left to live her own life. She has trouble hiding this big secret in her relationship five years later. So she decides to go back home and reconnect with her family. This book does deal with the club a lot, but it felt different than any other romance that I had read.
Dragon is the strong male character who loves Brenna so much, and he is a popular bike racer in his town. Brenna likes the way and style of Dragon, but she has some complaints that make their relationships complicated.
Author: Nicole Jacquelyn
Average Customer Review: (4.5 out of 5, on Amazon)
Category: Women's Romance Fiction
Number Of Pages: 305
Available: Paperback | Kindle
---
3. Welcome to the Dark Side (The Fallen Men)
This is book two in The Fallen Men series. They're all the companion books, so you don't need to read them in order. It is a very long and intense, heavy, messy romance. It is also very forbidden and also has a huge age gap. So this follows a young girl (Lou) who gets cancer, and she is always in and out of the hospital, and at one point, she beats it. She's always dreamed of her guardian angel.
One day outside a church, a massive shooting happens between two rival emcees, and our male character (Zeus) saves Lou from the shooting. Lou instantly thinks of him as her guardian angel and her protector. Zeus ends up going to jail, and they become pen pals. Over several years he's also the president of the MC. It was super intense, dramatic, and emotional.
Author: Giana Darling
Average Customer Review: (4.6 out of 5, on Amazon)
Category: Contemporary Romance
Number Of Pages: 401
Available: Audiobook | Paperback | Kindle
---
4. Storm (Storm MC)
This book follows Madison, part of the motorcycle club where her dad was the president. She grew up around at all. Then she decided to leave. Two years later, there is a threat to the MC and her. Madison is supposed to be brought back, so her father sends one of the men to protect her. It so happens to be one of her ex-boyfriends.
So it's a second chance romance. It also deals with cults and abuse, and it's one of the heavier and hard-hitting ones. So if you have an issue with these elements, avoid this book. If you like the bodyguard romance with an ex-relationship, then this one is for you.
Author: Nina Levine
Average Customer Review: (4.2 out of 5, on Amazon)
Category: Erotic Romance & Social Abuse
Number Of Pages: 228
Available: Paperback | Kindle
---
5. Nowhere But Here (Thunder Road)
It's about a girl (Emily) who lives with her mom. Then something happens in her dad's family. So she has to go back to see her dad, who she only sees once a year. Something dangerous happens where they have to protect her. Emily's never been in a motorcycle life before, and she needs protection from their club.
Oz is trying to prove himself in this club, and he's about her age. So they fall for each other, and he's trying to protect her. It's still more a mature young adult with high school science. If you love motorcycle romances, you have to read the series.
Author: Katie McGarry
Average Customer Review: (4.5 out of 5, on Amazon)
Category: Travel Fiction
Number Of Pages: 497
Available: Audiobook | Paperback | Hardcover | Kindle | Audio CD
---
6. Rough Justice (Sinner's Tribe Motorcycle Club)
This is the Sinner's Tribe Motorcycle Club, and it's about a girl (Arianne) raised in a motorcycle club. She has never been in love but then falls in love with Jagger Knight. I like the people who know the lifestyle and understand it already then fall for something they didn't want to.
Arianne's been raised in a motorcycle club. But what happens is that she ends up somehow getting falling for the head leader guy. Whatever the main place, they've ended up falling for each other. So she has grown up in one gang. Then she and the other rival gang leader end up having a romance. It's an enemy's romance story and a girl who's already in that lifestyle.
Author: Sarah Castille
Average Customer Review: (4.5 out of 5, on Amazon)
Category: Mystery, Thriller & Suspense Literary Fiction
Number Of Pages: 385
Available: Audiobook | Mass Market Paperback | Kindle | Audio CD
---
7. Reaper's Property (Reapers MC)
Joanna Wylde is known as the famous Motorcycle Club romance author. If you don't know anything about motorcycle clubs, some languages might be off playing for you because they go by road names. So the main character's name is Horse, who is not familiar with the world at all. Our heroine, Marie, comes in contact with this motorcycle club completely through her brother, a loser. He is causing problems in her life, bringing these guys around. She has feelings for Horse.
When Horse offers her to be his old lady, she's so insulting. So she turns him down, and her brother ends up owing them a lot of money. Horse offers to pay the debts if he gets married. So he's not that nice to her. He's not super awful, not abusive, or anything like that. But he bought her for her, so he's not good to her right at the beginning because she turned him down.
Author: Joanna Wylde
Average Customer Review: (4.5 out of 5, on Amazon)
Category: Social Abuse, Erotic Romance
Number Of Pages: 308
Available: Audiobook | Paperback | Kindle | Audio CD
---
8. Own the Wind (Chaos)
This comes with a caveat that the series starts within another series, which is the Dream Man series by Kristen Ashley. You have Dream Man, and then Motorcycle Man is the romance of the motorcycle club's president. But they're all introduced in Dream Man, the first book in the series. Technically, they're standalone so that you can read them. But for the richest experience, you would start with Dream Man, which is not the best book in the series.
Motorcycle Man is about the president, then Own The Wind is the first book in the actual Motorcycle Club series. It is about his adult daughter. So you already have a lot of background of her family in the club from those other books. Tabitha is a motorcycle club princess, but she has drawn away from life. She's engaged, and she's moving on with her life.
Something happens, and she and Shy, part of the motorcycle club, have always had a thing for each other. That ends up being a problem for the club. So it's very interesting and emotional.
Author: Kristen Ashley
Average Customer Review: (4.5 out of 5, on Amazon)
Category: Humorous Erotica
Number Of Pages: 405
Available: Audiobook | Mass Market Paperback | Kindle
---
9. Reign (The Henchmen MC)
Reign is the president of The Henchmen MC. He will be featured in the mafia, fixers, and crazy vigilante militant base books. So there are lots of different things because of that. It is a wide arching, overlying storyline, and it makes a lot of sense. Reign is driving along on a stormy night, and he finds a girl (Summer) who has run away from something.
Summer's barefoot, and she has escaped sex traffickers, which sets everything emotion. Some twists and turns are dealt with in this book and the overall series. Much craziness is always triggered for Summer's past and the abuse they face, but it's always done respectfully.
Author: Jessica Gadziala
Average Customer Review: (4.5 out of 5, on Amazon)
Category: Romantic Suspense
Number Of Pages: 271
Available: Audiobook | Paperback | Kindle | Audio CD
---
10. Never Ever (Perdition MC)
This one has a surprise baby trope. So beware that the main character used to be part of the messy lifestyle. Her friend wants to go to a party. Everly Nolin decides, she will do it this one time. She has a one-night stand with a man whore. He is completely taken with this girl, but he honestly expects her to come crawling back for more, and she doesn't, and it drives him crazy.
Four months later, their paths cross again, and he discovers the surprise, so he ultimately changes his ways right at the beginning of Everly's book. So you don't have to deal with a lot of luxury, but at the very beginning, you do have that, but they're a great couple.
Author: Isabel Wroth
Average Customer Review: (4.5 out of 5, on Amazon)
Category: Erotic Literature & Fiction
Number Of Pages: 158
Available: Kindle
---
Read More Similar Romance Books: 15 Bad Boy Romance Books