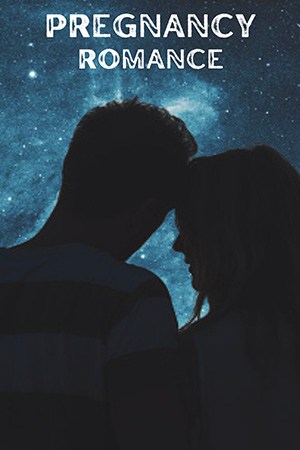 Many romance readers like to read secret pregnancy because this theme is real-life, and we face it. A casual relationship and one-night stand create this type of romance and story. After that, suddenly life changed!
Most of us can not handle it, and some choose abortion. But the baby-lovers and emotional girls want to carry on with their secret pregnancy. Some of them get their partner back, or some lose them. As a result, many babies still find their fathers, and many women wait for their lovers.
10 Secret Pregnancy Romance Novels
A surprise pregnancy is common in our world because humans are crazy about sexual relationships, and many of us take this very lightly. But our sexual hormones take it deep and never forget their natural behavior to make a baby.
A recent study shows that the world's total orphans can make a huge population country altogether. Now I will review 10 secret pregnancy romance novels related to real life. Let's go!
1. Plan B (Best Laid Plans)
This book follows our heroine, Daisy. She has claimed that she's going on a diet, and she doesn't want to break this diet until she meets Kyle Kingston. He belongs to a very wealthy family. It's a supermarket chain, and their company is all about family values. So they have a one-night stand, and she ends up getting pregnant. The way that she goes about telling him is hilarious. She goes to the retirement party for his grandpa. To get into this party, she has to lie and say that she is engaged to Kyle.
So they have to keep up with this ruse for his family. Then it turns into them getting married because his family company is all about family values. He can't make the company look bad, or his family looks terrible. So they do get married. If you like the surprise pregnancy or baby trope, give this one a shot.
Author: Jana Aston
Average Customer Review: (4.6 out of 5, on Amazon)
Category: New Adult & College Romance
Available: Audiobook | Paperback | Kindle
---
2. Dirty Secret (The Burke Brothers)
This one is a secret baby book and high school lovers. The hero and his brothers are in a band, and their band suddenly gets famous. They start getting a lot of attention, and the heroine finds out that she is pregnant. She decides not to tell the hero that she's pregnant because she doesn't want him to give up on his dreams to stay home and be a dad. A couple of years later, she comes back into town. The hero is in town simultaneously, and he finds out that he's a father, and he is pissed.
Author: Emma Hart
Average Customer Review: (4.2 out of 5, on Amazon)
Category: College Romance
Available: Audiobook | Kindle | MP3 CD
---
3. Blue Lines: (The Assassins Series)
This one is another secret pregnancy, and it's another one-night stand. There's a theme here. So this one, the hero is a hockey player in this series, and they can all be read as standalone. Our heroine is Piper, and the hero finds out that she is pregnant. He wants nothing to do with her or the baby. He doesn't want to be in a relationship. The only reason that he's even trying is that he does not want to disappoint his family and friends.
So he's involved simply because of his family and friends, and he treats the heroin-like villain. At first, Piper takes it, but she gets to a point where she has had enough. She makes him realize how bad he's been treating her. Eventually, he does come around. This one is super emotional, not in the sense that you're going to cry, but the emotions are all over the place like it's super angsty.
Author: Toni Aleo
Average Customer Review: (4.4 out of 5, on Amazon)
Category: Sports Romance
Available: Audiobook | Paperback | Mass Market Paperback | Audio CD
---
4. Bountiful (True North)
Bountiful is also a nightstand that results in a surprise pregnancy. So this one follows our heroine, and she runs a bar. She lives on top of the bar in an apartment. One night, a hockey player comes into town, and they hit it off. They have instant chemistry.
Moreover, They go back up to her room, do the thing, and then he leaves. She didn't even know his name. Then, a couple of years later, he's back in town and finds out he has a baby. This one isn't too emotional or angsty, and it's a fun secret pregnancy romance read.
Author: Sarina Bowen
Average Customer Review: (4.6 out of 5, on Amazon)
Category: Erotic Fiction
Available: Audiobook | Paperback | Kindle | Audio CD
---
5. Love Only Once (Malory-Anderson Families)
It's a historical secret pregnancy romance, and this follows our heroine (Regina) desperately wanting a husband, but she has all these very protective uncles, and no one is good enough for her. So the hero mistakenly kidnaps her. He thinks that she's someone else, so he kidnaps her.
Our heroine is determined that this is the man she will be with. She's going to marry him no matter what. The hero wants to bed her and be done with it because he is a playboy. Even he does not want to be married or have any kids. So he's against marriage and kids.
They have to get married because when he abducted her, they had this make-out session, and he left some marks on her neck, and her uncles are pissed about it. So they demand that they get married. He tries to scare her away. He doesn't want her to come to the altar, and when he's pissed when she shows up, and they get married.
Even before they got married, they had sex, resulting in a baby. So after they get married, he drops her off at one of his houses and leaves because he's so pissed. He did not want to be married. Regina finds out that she's pregnant and has a baby, and then he comes back and finds out that he is a dad.
Author: Johanna Lindsey
Average Customer Review: (4.6 out of 5, on Amazon)
Category: Regency Romance
Available: Audiobook | Paperback | Hardcover | Kindle | Mass Market Paperback
---
6. Twisted Pride: A Dark Mafia Romance (The Camorra Chronicles)
Twisted Pride is a mafia romance. This follows Remo and Serafina. Remo abducts Serafina on her wedding day. She's supposed to be getting married to someone else, and he takes her, and Remo is a bit of a psycho. He's one of those heroes that would burn the world for Serafina.
This one is an enemy-to-lover romance. So while Sarafina is there at his house, he softens for her, and they fall in love, and she sees a different side of him. Things happen. She gets pregnant but doesn't realize that she's pregnant. Serafina returns to Remo, and Remo finds out that he is a father.
Author: Cora Reilly
Average Customer Review: (4.7 out of 5, on Amazon)
Category: Romantic Suspense
Available: Paperback | Kindle
---
7. Bound by Duty (Born in Blood Mafia Chronicles)
This one is Daunte's and Valentina's story, and both of them were previously married, and both of their spouses have died. So they are widowed, and they end up getting married. Dante chooses to marry Valentina because he believes she loved her first husband and won't want to love again. Dante is not in the market for love. He loved his first wife. He's devastated at how she died, and he doesn't want to love again.
Valentina gets into his cold heart, and he softens for her. Dante is so cold, and even the little bit of softening that he does here is still a distant hero. Valentina ends up getting pregnant in this one. This is a surprise and secret pregnancy trope, and Dante and his first wife had so much trouble getting pregnant. He doesn't believe that the baby is his, so he treats Valentina badly.
Author: Cora Reilly
Average Customer Review: (4.4 out of 5, on Amazon)
Category: Romantic Suspense
Available: Audiobook | Paperback | Kindle
---
8. Sacrifice: A Reverse Harem Romance (Bloodline Vampires)
The main character is Mina, a 25-year-old dhampir (half-human/half-vampire). She does not get pregnant in the first book, but she's actively trying to get pregnant in the second book because her dad is the worst, and he's a vampire lord. If she gets pregnant or any of her siblings, they can occur. They can be the heir. Vampire bloodlines are important. So you cannot become the leader unless you have somebody to pass on your magic and bloodline.
Everybody has a relationship with everybody else as four of them, and she is a vampire since she is half-vampire, half-human. Often, they had powerful magic, but she didn't. So she's sacrificing this vampire to be a blood bank and or a womb. She knows that her father will have her have the baby if she gets pregnant. He will take the baby to control the father, and she won't live past giving birth. Her dad's abusive. You want vampires trying to save the world via sex, and it's amazing.
Author: Katee Robert
Average Customer Review: (4.2 out of 5, on Amazon)
Category: Paranormal Vampire Romance
Available: Paperback | Kindle
---
9. The Goal (Off-Campus)
This technically books four in the Off-Campus series, but each is a stand-alone. So they're all companion books. You don't need to read them in order. The Goal is about Sabrina and Tucker, who have a one-night stand, resulting in a pregnancy. Sabrina decides that they should be friends and co-parents. Tucker wants more.
They are in college, trying to deal with school and become parents. Tucker believes being a team player is as important as being the star on the ice. He's fine staying out of the spotlight, but when it comes to becoming a daddy at the age of twenty-two, he refuses to be a bench warmer.
It doesn't hurt that the soon-to-be mother of his child is beautiful, whip-smart, and keeps him on his toes. The problem is Sabrina's heart is locked uptight. The fiery brunette is too stubborn to accept his help. If he wants a life with the woman of his dreams, he'll have to convince her that some goals can only be made with an assist.
Author: Elle Kennedy
Average Customer Review: (4.5 out of 5, on Amazon)
Category: Sports Romance
Available: Audiobook | Paperback | Kindle | MP3 CD
---
10. Fallen Too Far (Rosemary Beach)
This first book of the series follows Blaire Wynn, and her mother has recently passed away. So she decides to move with her dad and his new family. When she gets to the new town and supposedly his house, her dad's not there. But who is there is her stepbrother Rush, and the story takes off from there. It's very live with a whole bunch of other tropes.
Blaire did everything without her father there and buried her mother by herself. She has depended on nobody, only her, and she's had to sell her house, and she's a strong girl. Then there's Grant, which is Georganas ex-stepson. So it's not technically Rush's brother because they grew up together that way. They consider each other brothers still. Grant is perfectly nice to her, and he offers her a place to stay.
Blaire gets a job at Woods, his family's country club, the Carrington Country Club, and she work out there on the golf course, handing out drinks. Then Woods hits on her, and anyway, gets her moved up to the dining room. So Woods flirts with her at one of Russia's parties, and Rush loses it at him.
Later, we find out that Woods and Rush have been childhood friends, and they've never got into it. It makes it so clear that it's Blaire that he's fighting over. He's being possessive of her, and we're loved thinking. It is one of the best secret pregnancy romance I have ever read.
Author: Abbi Glines
Average Customer Review: (4.5 out of 5, on Amazon)
Category: Contemporary Romance
Available: Audiobook | Paperback | Kindle | MP3 CD
---
Read More: 5 Cheating Husband Romance Books