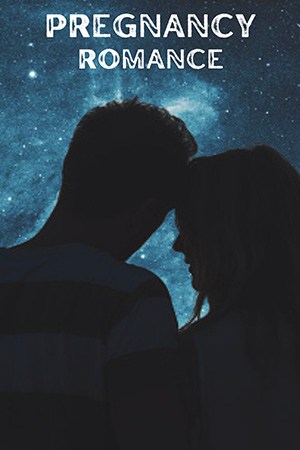 "Secret Pregnancy Romance Novels" refer to a sub-genre of romance novels where a significant plot point revolves around a pregnancy kept a secret from one or more main characters, typically the child's father. This trope introduces tension, drama, and emotional stakes into the narrative, making for a suspenseful and emotionally charged storyline.
Many romance readers like to read Secret Pregnancy because this theme is real life, and we face it. A casual relationship and a one-night stand create this romance and story. After that, suddenly, life changed! Most of us can not handle it, and some choose abortion. But the baby-lovers and emotional girls want to continue their secret pregnancy. Some of them get their partner back, or some lose them. As a result, many babies still find their fathers, and many women wait for their lovers.
The secret pregnancy trope inherently comes with high emotional stakes. The eventual revelation of the secret can lead to intense confrontations, emotional dialogues, and deep introspection, which can be gripping to read. Many secret pregnancy novels deal with themes of forgiveness, redemption, and second chances. It's heartwarming to see characters overcome their past mistakes and misunderstandings to build a future together.
10 Secret Pregnancy Romance Novels
Like many romance novels, the secret pregnancy sub-genre ends hopefully, emphasizing love, family, and commitment. This can be uplifting and comforting to read. A surprise pregnancy is common because humans are crazy about sexual relationships; many take this lightly. But our sexual hormones take it deep and never forget their natural behavior to make a baby.
A recent study shows that the world's total orphans can make a huge population country altogether. While not everyone has experienced a secret pregnancy, the themes of unexpected challenges, familial pressures, and personal growth are universally relatable. I will talk about 10 secret pregnancy romance novels related to real life. Let's go!
| Name | Storyline | Tropes |
| --- | --- | --- |
| Plan B by Jana Aston | A quirky heroine's unexpected pregnancy with her best friend's older brother. | Best friend's brother, unexpected pregnancy, age gap, romantic comedy. |
| Dirty Secret by Emma Hart | Two rivals embark on a fake relationship with real feelings involved. | Enemies-to-lovers, fake relationships, romantic comedy, office romance. |
| Blue Lines by Toni Aleo | An unexpected pregnancy brings two people together amidst challenges and misunderstandings. | Sports romance (hockey), friends-to-lovers, second chance romance. |
| Bountiful by Sarina Bowen | A bartender's one-night stand with a hockey player leads to unexpected consequences. | One-night stand, sports romance (hockey), second chance romance. |
| Love Only Once by Johanna Lindsey | A spirited young woman's life is changed forever after a mistaken kidnapping by a dashing rogue. | Mistaken kidnapping, historical romance, rogue hero, spirited heroine, family saga (Malory-Anderson Family). |
| Twisted Pride by Cora Reilly | A mafia romance involving betrayal, revenge, and an intense love affair between two. | Mafia romance, enemies to lovers, arranged marriage, alpha male, revenge plot, dark romance. |
| Bound by Duty by Cora Reilly | A young woman's journey struggling with her life and love within the confines of a mafia marriage. | Mafia romance, arranged marriage, age gap, virgin heroine, alpha male, slow burn. |
| Sacrifice by Katee Robert | A half-human/half-vampire girl and a vampire love story. | Fantasy, reverse-harem, love-triangle. |
| The Goal by Elle Kennedy | An unexpected pregnancy shakes up the lives of two college students, leading them to navigate challenges and discover true love. | College romance, sports romance (hockey), unexpected pregnancy, opposites attract, bad boy with a heart of gold. |
| Fallen Too Far by Abbi Glines | A tumultuous romance sparked between a young woman searching for answers about her mother and her wealthy stepbrother. | Stepbrother romance, rich boy/poor girl, forbidden romance, small-town romance, family secrets, angst-filled love. |
Secret Pregnancy Romance Novels List
1. Plan B (Best Laid Plans)
This book follows our heroine, Daisy. She has claimed she's going on a diet and doesn't want to break this diet until she meets Kyle Kingston. He belongs to a very wealthy family. It's a supermarket chain, and the company is about family values. So they have a one-night stand, and she ends up getting pregnant. The way that she goes about telling him is hilarious. She goes to the retirement party for his grandpa. To get into this party, she has to lie and say she is engaged to Kyle.
So they have to keep up with this ruse for his family. Then it turns into them getting married because his family company is about family values. He can't make the company look bad or his family looks terrible. So they do get married. If you like the surprise pregnancy or baby trope, give this one a shot.
Author: Jana Aston
Average Rating: 4.6/5
Category: New Adult & College Romance
Available: Audiobook | Paperback | Kindle
2. Dirty Secret (The Burke Brothers)
This one is a secret baby book for high school lovers. The hero and his brothers are in a band, and their band suddenly becomes famous. They start getting much attention, and the heroine finds out she is pregnant. She decides not to tell the hero she's pregnant because she doesn't want him to give up on his dreams of staying home and being a dad. A couple of years later, she comes back into town. The hero is in town simultaneously, and he finds out that he's a father and is pissed.
Author: Emma Hart
Average Rating: 4.2/5
Category: College Romance
Available: Audiobook | Kindle | MP3 CD
3. Blue Lines: (The Assassins Series)
This one is another secret pregnancy, and it's another one-night stand. There's a theme here. So this one, the hero is a hockey player in this series, and they can all be read as standalone. Our heroine is Piper, and the hero finds out that she is pregnant. He wants nothing to do with her or the baby. He doesn't want to be in a relationship. The only reason that he's even trying is that he does not want to disappoint his family and friends.
So he's involved simply because of his family and friends, and he treats the heroin-like villain. At first, Piper takes it, but she gets to a point where she has had enough. She makes him realize how badly he's been treating her. Eventually, he does come around. This one is super emotional, not in the sense that you'll cry, but the emotions are all over the place like it's super angsty.
Author: Toni Aleo
Average Rating: 4.4/5
Category: Sports Romance
Available: Audiobook | Paperback | Mass Market Paperback | Audio CD
4. Bountiful (True North)
Bountiful is also a nightstand that results in a surprise pregnancy. So this one follows our heroine, and she runs a bar. She lives on top of the bar in an apartment. One night, a hockey player comes into town, and they hit it off. They have instant chemistry.
Moreover, They return to her room, do the thing, and then he leaves. She didn't even know his name. Then, a couple of years later, he's back in town and finds out he has a baby. This one isn't too emotional or angsty, and it's a fun secret pregnancy romance read.
Author: Sarina Bowen
Average Rating: 4.6/5
Category: Erotic Fiction
Available: Audiobook | Paperback | Kindle | Audio CD
5. Love Only Once (Malory-Anderson Families)
It's a historical secret pregnancy romance, and this follows our heroine (Regina) desperately wanting a husband. Still, she has all these very protective uncles, and no one is good enough for her. So, the hero mistakenly kidnaps her. He thinks that she's someone else, so he kidnaps her.
Our heroine is determined that this is the man she will be with. She's going to marry him no matter what. The hero wants to bed her and be done with it because he is a playboy. Even he does not want to be married or have any kids. So he's against marriage and kids.
They have to get married because when he abducted her, they had this make-out session, and he left some marks on her neck, and her uncles are pissed about it. So they demand that they get married. He tries to scare her away. He doesn't want her to come to the altar, and when he's pissed when she shows up, and they get married.
Even before they married, they had sex, resulting in a baby. So after they get married, he drops her off at one of his houses and leaves because he's so pissed. He did not want to be married. Regina finds out that she's pregnant and has a baby, and then he returns and finds out he is a dad.
Author: Johanna Lindsey
Average Rating: 4.6/5
Category: Regency Romance
Available: Audiobook | Paperback | Hardcover | Kindle | Mass Market Paperback
6. Twisted Pride: A Dark Mafia Romance (The Camorra Chronicles)
Twisted Pride is a mafia romance. This follows Remo and Serafina. Remo abducts Serafina on her wedding day. She's supposed to be getting married to someone else, and he takes her, and Remo is a bit of a psycho. He's one of those heroes that would burn the world for Serafina.
This one is an enemy-to-lover romance. So, while Sarafina is at his house, he softens for her, and they fall in love, and she sees a different side of him. Things happen. She gets pregnant but doesn't realize that she's pregnant. Serafina returns to Remo, and Remo finds out that he is a father.
Author: Cora Reilly
Average Rating: 4.7/5
Category: Romantic Suspense
Available: Paperback | Kindle
7. Bound by Duty (Born in Blood Mafia Chronicles)
This one is Daunte's and Valentina's story; both were previously married, and both of their spouses have died. So they are widowed, and they end up getting married. Dante chooses to marry Valentina because he believes she loves her first husband and won't want to love again. Dante is not in the market for love. He loved his first wife. He's devastated at how she died and doesn't want to love again.
Valentina gets into his cold heart, and he softens for her. Dante is so cold, and even the little bit of softening that he does here is still a distant hero. Valentina ends up getting pregnant in this one. This is a surprise and secret pregnancy trope, and Dante and his first wife had so much trouble getting pregnant. He doesn't believe the baby is his, so he treats Valentina badly.
Author: Cora Reilly
Average Rating: 4.4/5
Category: Romantic Suspense
Available: Audiobook | Paperback | Kindle
8. Sacrifice: A Reverse Harem Romance (Bloodline Vampires)
The main character is Mina, a 25-year-old dhampir (half-human/half-vampire). She does not get pregnant in the first book, but she's actively trying to get pregnant in the second book because her dad is the worst, and he's a vampire lord. If she gets pregnant or any of her siblings, they can occur. They can be the heir. Vampire bloodlines are important. So you cannot become the leader unless you have somebody to pass on your magic and bloodline.
Everybody has a relationship with everybody else, like four of them, and she is a vampire since she is half-vampire, half-human. Often, they had powerful magic, but she didn't. So she's sacrificing this vampire as a blood bank or a womb. She knows that her father will have her have the baby if she gets pregnant. He will take the baby to control the father, and she won't live past giving birth. Her dad's abusive. You want vampires trying to save the world via sex, and it's fantastic.
Author: Katee Robert
Average Rating: 4.2/5
Category: Paranormal Vampire Romance
Available: Paperback | Kindle
9. The Goal (Off-Campus)
This is technically book four in the Off-Campus series, but each is a stand-alone. So they're all companion books. You don't need to read them in order. The Goal is about Sabrina and Tucker, who have a one-night stand, resulting in a pregnancy. Sabrina decides that they should be friends and co-parents. Tucker wants more.
They are in college, trying to deal with school and become parents. Tucker believes being a team player is as important as being the star on the ice. He's fine staying out of the spotlight, but when he becomes a daddy at twenty-two, he refuses to be a bench warmer.
It doesn't hurt that the soon-to-be mother of his child is beautiful, whip-smart, and keeps him on his toes. The problem is Sabrina's heart is locked uptight. The fiery brunette is too stubborn to accept his help. If he wants a life with the woman of his dreams, he must convince her that some goals can only be achieved with assistance.
Author: Elle Kennedy
Average Rating: 4.5/5
Category: Sports Romance
Available: Audiobook | Paperback | Kindle | MP3 CD
10. Fallen Too Far (Rosemary Beach)
This series' first book follows Blaire Wynn, whose mother has recently passed away. So she decides to move with her dad and his new family. Her dad's not there when she gets to the new town and supposedly his house. But who is there is her stepbrother Rush, and the story takes off from there. It's very live with a whole bunch of other tropes.
Blaire did everything without her father there and buried her mother by herself. She has depended on nobody, only her, and she's had to sell her house, and she's a strong girl. Then there's Grant, which is Georganas ex-stepson. So it's not technically Rush's brother because they grew up together that way. They consider each other brothers still. Grant is perfectly nice to her, and he offers her a place to stay.
Blaire gets a job at Woods, his family's country club, the Carrington Country Club, and she works there on the golf course, handing out drinks. Then Woods hits on her and gets her moved up to the dining room anyway. So Woods flirts with her at one of Russia's parties, and Rush loses it at him.
Later, we find out that Woods and Rush have been childhood friends and never got into it. It makes it so clear that it's Blaire that he's fighting over. He's being possessive of her, and we're loved thinking. It is one of the best secret pregnancy romances I have ever read.
Author: Abbi Glines
Average Rating: 4.5/5
Category: Contemporary Romance
Available: Audiobook | Paperback | Kindle | MP3 CD
5 Second Chance Romance Novels With Secret Baby
Secret Baby, Second Chance by Alice Sharpe: Set amidst a backdrop of suspense and passion, Sharpe delivers a tale that intricately combines love and mystery. As a reader, you're immediately pulled into the world of Jessi Riley, who had to move away from her lover due to tragic circumstances. Years later, she returns with a son directly connected to her past love, Seth Travis. The twist?
Seth doesn't know about their child. The storytelling is impeccable, especially when Sharpe delves into the characters' emotions as they grapple with the revelation of the child and the rekindling of old feelings. This page-turner novel offers us the thrill of suspense and the depth of first love.
Forever My Girl by Heidi McLaughlin: An emotional roller-coaster, "Forever My Girl" tells the story of Liam Page, who left his bride, Josie, at the altar to pursue his dreams. When he returns, he discovers the world he left behind has shifted dramatically. The narrative shines, especially in its character development. Strong and resilient Josie has moved on, but her world is once again rocked by Liam's return and the revelation of a secret she's kept.
McLaughlin manages to craft a touching narrative about the trials of love, the consequences of choices, and the possibility of second chances. The secret baby trope adds another layer of complexity, pushing both characters to confront their pasts and futures.
Pull Me Close by Sidney Halston: Katherine and Nico had a whirlwind romance that's passionate and intense. But life separated them, and when they're brought back together, it's under circumstances neither could've imagined. The secret baby trope is seamlessly integrated into the story, catalyzing the characters to confront their past mistakes.
Halston vividly portrays two damaged individuals trying to heal separately and together. The emotional depth is palpable, and the challenges of dealing with anxiety and past trauma add layers to the narrative, making it more than a love story.
Room for You by Beth Ehemann: Ehemann skillfully crafts a tale around Kacie Jensen, a single mother with twin daughters, and Brody Murphy, a hockey star with a playboy reputation. Their worlds collide, and secrets unfold. Ehemann deserves credit for portraying Kacie as a strong-willed woman who is protective of her children.
The secret baby element creates tension, but the maturity with which the characters handle the situation stands out. Themes of trust, sacrifice, and familial bonds are explored deeply, making it a heartwarming read. The dynamic between Brody and Kacie's twins also adds a delightful touch, enhancing the familial theme of the narrative.
Lost to You by A.L. Jackson: A poignant tale of young love, heartbreak, and second chances. "Lost to You" introduces us to Christian and Elizabeth, two souls deeply in love but separated by life's challenges. Jackson's narrative strength lies in her emotive prose, drawing readers into the raw, visceral emotions of the protagonists. The narrative intensity magnifies when they reunite, and a secret baby is revealed.
Jackson doesn't merely focus on the romantic aspect; she delves deep into the psyche of her characters, unraveling their fears, aspirations, and regrets. The way they navigate their renewed relationship, considering their child, adds a depth that makes the story memorable.
These novels effectively utilize the "secret baby" trope and showcase rich character development and narrative depth. They offer readers a blend of romance, drama, and life's complexities, making them engaging reads for anyone keen on second-chance romances.
5 Historical Romance Novels With Secret Pregnancy
Here are five historical romance novels with the "secret pregnancy" element:
Annie's Song by Catherine Anderson: Set in the 19th-century American West, "Annie's Song" beautifully captures the tale of Annie Trimble and Alex Montgomery. Annie, a deaf woman, is wronged by Alex's brother and finds herself pregnant. The way Anderson portrays the challenges faced by a disabled woman in that era, especially with the added complexity of an unexpected pregnancy, is heartrending.
Alex's honorable decision to marry Annie and the subsequent transformation of their relationship from obligation to genuine love make this a moving read. Anderson masterfully integrates themes of trust, acceptance, and redemption.
The Secrets of a Scoundrel by Gaelen Foley: Infused with mystery, intrigue, and passion, this novel presents the story of Nick, the infamous "Inferno Club" member, and the spirited beauty Isabel. When a night of passion results in unexpected consequences, the societal norms of Regency England come to the forefront. Foley's portrayal of the complexities of honor and responsibility versus love and desire is compelling. The secret pregnancy adds urgency and a touch of vulnerability to the otherwise formidable characters, resulting in a rich narrative tapestry.
The Duke's Quandary by Callie Hutton: Drifting from the usual settings of London balls and grand estates, "The Duke's Quandary" introduces us to the charming botanist Penelope and the duty-bound Duke of Manchester, Drake. Penelope's unexpected pregnancy after their passionate meeting sets the stage for a delightful romance filled with humor, societal expectations, and genuine emotion. Hutton excels in depicting the contrast between the scientific-minded Penelope and the etiquette-driven Drake and their journey toward understanding and love.
The Duchess War by Courtney Milan: Set in Victorian-era England, "The Duchess War" is a masterful blend of social commentary, deep emotional connections, and the challenges of hidden truths. Hiding a scandalous secret, Minnie finds her world turned upside-down by the Duke of Clermont, Robert. Their layered relationship intensifies with the revelation of Minnie's secret pregnancy. Milan skillfully addresses societal norms, individual aspirations, and the lengths one goes to protect one's reputation, making it a standout in historical romance.
Once Upon a Tower by Eloisa James: A delightful spin on the classic Rapunzel fairytale, "Once Upon a Tower," revolves around the passionate yet misunderstood relationship between Gowan, the Duke of Kinross, and Lady Edith (Edie). The unexpected twist of a secret pregnancy after their initial passionate meetings adds depth to their complex relationship. With her signature wit and eloquent prose, James brings Regency England alive, capturing the essence of societal expectations, personal dilemmas, and the transformative power of love.
These novels, set against diverse historical backdrops, effectively use the "secret pregnancy" trope to heighten drama, intensify emotional connections, and reflect upon the societal norms of their respective periods.
5 Billionaire Romance Novels With Babies
Here are five billionaire romance novels that incorporate the baby element:
The Tycoon's Revenge by Melody Anne: Dive into the world of Derek Titan, a successful billionaire with a vendetta. When he discovers his old flame, Jasmine is back in town and has kept a massive secret from him — their daughter — his world is turned upside down. Anne shows a tale of betrayal, second chances, and the undeniable pull of first love. The introduction of their child adds depth to the narrative, showcasing vulnerabilities and the undeniable responsibilities of parenthood.
Secrets of the Oasis by Abby Green: The exotic landscapes and powerful characters make this a memorable read. Jasmine is stunned when she has a passionate interlude with a stranger in the desert, only to find out he's Sheikh Rafiq Hassan, a billionaire beyond her wildest imagination. The stakes rise when she finds herself pregnant. Green's portrayal of the opulent world of a Sheikh, combined with the emotional roller-coaster of a secret pregnancy, offers readers a tale of passion, cultural clashes, and the transformative power of love.
The Secret Baby Bargain by Melanie Milburne: Jake Marriott had always been clear about not wanting commitments, but when he learns of his one-night stand with Michaela, resulting in a baby, his world shifts. Milburne presents a compelling dynamic between the protagonists, where old wounds, trust issues, and undeniable attraction converge. The baby element ties the narrative together, acting as both a point of contention and a bond that might just heal old wounds.
The Billionaire's Unexpected Baby by Kira Archer: Winning a luxurious resort might seem like a dream, but it comes with the unexpected twist of becoming a father for Brooks Walker. When he discovers that the woman he shared a passionate night with, Kiersten Worth, is pregnant, the narrative unfolds with humor, unexpected affection, and dilemmas of the heart. Archer's storytelling shines, especially in her portrayal of the evolving relationship dynamics as they face the challenges of impending parenthood.
The Billionaire's Secret Child by CJ Howard: Billionaire Trent Carson's life is upended when Danielle, a woman from his past, re-enters his life with news that they share a child. Set against a backdrop of high stakes, wealth, and drama, Howard crafts a tale that delves deep into themes of responsibility, past mistakes, and the redemptive power of love. The child's presence amplifies the emotional connection, pushing the characters to confront their feelings and priorities.
These novels mix the allure of the billionaire lifestyle with the emotional and heartfelt challenges of parenthood, resulting in engaging reads that tug at the heartstrings.
5 One Night Stand Secret Pregnancy Romance Novels
One-night stands leading to secret pregnancies have been a prevalent trope in romance novels, adding layers of drama, tension, and emotional depth. Here are five romance novels that incorporate the "one-night stand secret pregnancy" element:
The Secrets She Carried by Lynne Graham: This novel captures the tempestuous relationship between Christy and Javie. Their short-lived affair resulted in Christy getting pregnant, and she chose to keep it a secret. Years later, circumstances bring them together, and revelations are made. Graham expertly portrays the emotional whirlwind both characters experience, oscillating between anger, regret, passion, and hope.
The Billionaire's One-Night Heir by Jennie Lucas: A tale of passion and unexpected consequences set against the backdrop of luxury. Billionaire Dmitry Kuzan had a passionate night with a mysterious woman, Bella. The discovery of her pregnancy and the subsequent revelation of her identity leads to a surge of emotions and decisions. Lucas covers a narrative of intense passion, character clashes, and an heir's looming responsibilities.
One Night with Consequences series by Various Authors: This series features several books, each centered around the trope of a one-night stand leading to unexpected pregnancies. Each novel explores the theme in unique settings with diverse characters, from sheikhs to tycoons. The series focuses on the couples' myriad reactions, choices, and challenges, leading to passionate and emotional tales.
Pregnant by Morning by Kat Cantrell: A passionate meet between Evangeline and Mathis results in a pregnancy that neither expected. They face the repercussions of their actions and the looming responsibilities. Cantrell covers a narrative filled with emotional intensity. The characters' journey from surprise and reluctance to acceptance and love is portrayed with nuance and depth.
One Night Heir by Lucy Monroe: Set amidst royal intrigue, this novel tells the story of Prince Maksim and Gillian. Their passionate one-night stand has far-reaching consequences when Gillian finds herself pregnant. Monroe's portrayal of royal responsibilities, honor, and the clash between duty and personal desires, combined with the secret pregnancy trope, offers readers a tale filled with tension, passion, and emotional dilemmas.
Each novel focuses on the unexpected twists that life can take after a fleeting moment of passion and explores the deeper emotions, responsibilities, and challenges of unexpected parenthood. They're perfect for readers who enjoy drama, passion, and heartfelt emotions.
5 College Secret Pregnancy Romance Novels
College settings offer a backdrop of youth, new experiences, and personal growth. Combining this setting with the "secret pregnancy" trope adds additional layers of tension, drama, and emotional stakes. Here are five college romance novels that explore secret pregnancies:
Unexpected Treasure by Riley Rollins: Sarah's unexpected pregnancy following a steamy one-night stand with campus heartthrob Tyler leads to whirlwind emotions and decisions. Set against the backdrop of campus life, Rollins portrays the complexities of young love, newfound responsibilities, and societal judgments. Sarah and Tyler struggle with their unexpected journey, and readers are treated to a rollercoaster of emotions, from fear and denial to acceptance and unconditional love.
Pucked Up Love by Lili Valente: Willa and Shane shared an unforgettable night, but when college ended, so did their connection. Years later, they cross paths, only for Shane to find out about their secret child. Valente presents a layered narrative filled with humor, undeniable chemistry, and the challenges of co-parenting. The college backdrop adds nostalgia and amplifies the characters' growth from youthful mistakes to mature decisions.
Baby Mine by Kennedy Fox: Hunter and Lennon's friendship takes a passionate turn one night, leading to consequences neither anticipated. The stakes skyrocket when Lennon discovers her pregnancy, and Hunter begins dating her best friend. Kennedy Fox captures the essence of college life, friendships, betrayals, and the weight of secrets. The duo's emotional journey, compounded by their college environment, makes for a gripping read.
Dear Heart, I Hate You by J. Sterling: When Daren and Jules's short-lived college romance leads to an unexpected pregnancy, their lives are forever intertwined. Sterling captures the college atmosphere with fleeting romances, uncertainties, and looming real-world responsibilities. The book explores the challenges of making life-changing decisions while grappling with one's identity and future.
Holding Onto Forever by Heidi McLaughlin: College football star Peyton and hard-working student Harlow share an unexpected night of passion. Harlow's subsequent discovery of her pregnancy and her decision to keep it a secret from Peyton lead to a deeply emotional narrative. McLaughlin focuses deeply on college sports, academic pressures, and young love. The characters' growth, both individually and as a couple, against the college backdrop, is beautifully portrayed.
These novels show the complexities of college life and the emotional weight of unexpected parenthood. They offer readers a mix of youthful mistakes, personal growth, and the profound impact of secrets.
---
Read More:
Cheating Husband Romance Books
10 Single Parent Romance Books