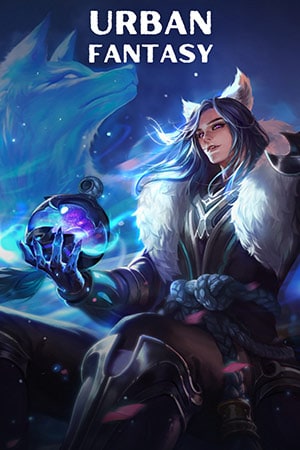 Maximum Ride by James Patterson is about a girl named Max Ride. She and her brothers and sisters are hiding because they escaped from the science laboratory place that they call the school. It's the living on their own. Max is the oldest, and she takes care of everybody else.
One day, when they were all out and about the school lab, wolf people came and kidnapped one of the youngest members of their group. Max is set out to go and rescue her due to them being science experiments they do have. They look slightly different from us, and they look like humans. Only they have wings can they fly. If you wait to read books like Maximum Ride, stay with me.
5 Books Like Maximum Ride (Urban Fantasy)
Maximum Ride, along with her other brothers and sisters, has to save Angel, the youngest member, and infiltrate the school or the science lab where they grew up. They didn't have parents, so they're struggling with that because they are still young.
Max finds out that she has to save the world. It's that whole ticking time clock where you're nervous because what she does have to save the world. What if it's a trap? Now I am going to review 5 fantasy books similar to Maximum Ride. Let's go!
1. Catching Fire (The Hunger Games)
We have the winner of The Hunger Games, but President Snow is not happy about it. There are whispers of a rebellion, and Katniss has started a fire that she cannot put out. The second book in The Hunger Games trilogy, Catching Fire, proceeds. Like Maximum Ride, the book keeps you glued into it, and you cannot stop flipping the pages and reading this book.
Last time there were seventy for Hunger Games. Now there are seventy-fifth Hunger Games, and they are going to be even more interesting than the first one. There are a lot of new characters that are introduced, and everything is very excellent. If you have read the first book, you want to read the second book. The first book did not have a lot of twists. It had a lot of stuff going on, action, things happening. But this second book has many twists and mysteries.
Who wins The Hunger Games? The lead character would win because there wouldn't be a second book if she had died. Katniss and Peeta have won, and they're back, but things are not the same for Katniss anymore. She doesn't have a good relationship with Gale, Peeta is not talking to her, and everything is changed now. Then there is that hanging sword on her head because President Snow is not happy. After all, she has somehow started a fire that she cannot stop now and somehow contributed to starting a rebellion against the Capitol.
Author: Suzanne Collins
Average Customer Review: (4.7 out of 5, on Amazon)
Category: Survival Fantasy Stories, Action & Adventure Fiction
Available: Audiobook | Paperback | Hardcover | Kindle | Audio CD
---
2. Stormbreaker (Alex Rider)
This action thriller is popular among young adults, and it is the first book of the Alex Rider series. 13 more books go with it. Stormbreaker is about a 14-year-old boy named Alex Rider, raised by his uncle Ian rider because his parents died in a car accident when he was born. Alex has always been very close to his uncle. Ian rider is a man who works at a bank called the Royal and General. The book starts with Alex waking up to a doorbell ringing at 3 AM, and it turns out his uncle died in a car accident because he wasn't wearing a seatbelt.
Alex couldn't believe this because it was so uncharacteristic of his meticulous uncle. Later, at his uncle's funeral, Alex meets many men who say they worked at the bank with Ian Rider. Alex realizes how much he doesn't know about his uncle. His whole life was a mystery the entire time he was living. Suspicion rises as Alex sees a man who supposedly worked at his uncle's bank carrying a gun with him. The story is set in England, and in England, only high-ranked officials police officers can carry guns, and this man was a banker.
As Alex finds out that all of Ian Ryder's things have disappeared, Events take a turn. Who could have stolen them after all this drama? Alex wants to go and find out what happened to his uncle by himself. So he goes to this car junkyard where he finds his uncle's car, and that is when Alex finds the shocking truth. His uncle didn't die in a car crash because all over the car, there were bullets.
Alex's investigation provokes him to go into his uncle's office. There, he finds this mysterious Fylde named file named Stormbreaker. When Alex is about to open the Stormbreaker file, two men walk into the room and shoot Alex. What happened to Alex? Who is Ian Ryder? What is a Stormbreaker, and what are all the missing links? Find out as you read the book now for the writing.
Author: Anthony Horowitz
Average Customer Review: (4.6 out of 5, on Amazon)
Category: Fantasy Action & Adventure Mysteries
Available: Audiobook | Paperback | Hardcover | Kindle | Mass Market Paperback
---
3. City of Ashes (The Mortal Instruments)
This is the second book in The Mortal Instruments series. It's not so much focused on Clary. It's focused on every character within the story. Also, in this book, the world is so much more fleshed out, so you get to learn more about the world and how complex it is. Also, the story's overall tone takes a darker shift, similar to Maximum Ride.
This book introduces Maryse, Max, Alex and Isabel's mother, and Jason's mother. She kicks Jace out of the institute, but then you find out her real motives and how she was trying to protect him because the Inquisitor was coming, and it was best for him not to be there. Jace ends up getting himself in trouble anyway by mouthing off to the Inquisitor and getting sent off to the Silent City.
The whole section with Jace being in the cell was a little bit terrifying. It wasn't the scariest thing in the world, but it was still scary. We get a glimpse of Valentine, who has killed off these silent brothers, which was brutal. So, later on, we have this whole scene in the fairy court. There's no way that Simon will die in this book because he's in the rest of the books.
We have Simon and Maya, who Valentine has captured, then Valentine kills Simon! So then we have Jace come and save the day, and he has Simon feed on him, which is weird. We almost find something out about Jay at the end of this book from the Inquisitor.
Author: Cassandra Clare
Average Customer Review: (4.7 out of 5, on Amazon)
Category: Action & Adventure Fantasy, Paranormal Romance
Available: Audiobook | Paperback | Hardcover | Kindle | Mass Market Paperback
---
4. Four: The Transfer (Divergent)
The Transfer is the first of four short stories being told from a biased point of view, and they're being released as e-books only. It focuses on Tobias before he joins the Dauntless. The story starts before the choosing ceremony and ends when he first enters the dauntless compound.
In this, we get to see more of Tobias, his thoughts than we do in Divergent, and we get to see snippets of Marcus and Tobias in his relationship. It shows a lot of Tobias as the vulnerability that we don't always get to see in Divergent. Also, it shows how his life was back in Abnegation when he was still under Marcus's roof and how he had to suffer through all of the abuse from his father.
You will see a little bit of Tobias and Evelyn's relationship, and Evelyn is Tobias's mother. The story is touching because you get to see so much of Tobias's vulnerability and how he thinks about certain things. Also, it's so refreshing and insightful and addicting like Maximum Ride.
Author: Veronica Roth
Average Customer Review: (4.5 out of 5, on Amazon)
Category: Science Fiction & Dystopian Romance
Available: Paperback | Hardcover | Kindle
---
5. Clockwork Angel (The Infernal Devices)
We're in the eighteen hundreds of Victorian England and Clare's world like the shadow hunters. We are introduced to a girl named Tessa who is not related to anybody. She arrives in London from America looking for her brother. Her aunt has died. Supposedly, her brother is sending her here.
Then, she is quickly kidnapped by two warlocks, and we find out that Tessa isn't human like she thought she was. Nobody knows what she is, but she is a shapeshifter. Even though Tessa grew up believing that she was a human at the beginning of this book, she is daringly rescued by Will.
As the book goes on, we see that there's something else underneath the surface. What is going on here? Tessa, Will, and Jem form a love triangle. You will love the mystery and the love triangle. The other side of that love triangle is Jim. He's adorable, and he plays the violin. Tessa is looking for her brother. She wants to find him. She takes an active role in learning about who the Shadowhunters are. If you like Maximum Ride, you will love it.
Author: Cassandra Clare
Average Customer Review: (4.7 out of 5, on Amazon)
Category: European Historical Fiction & Fantasy
Available: Audiobook | Paperback | Hardcover | Kindle | Audio CD
---
More Fantasy Books: 5 Books Like I Am Number Four