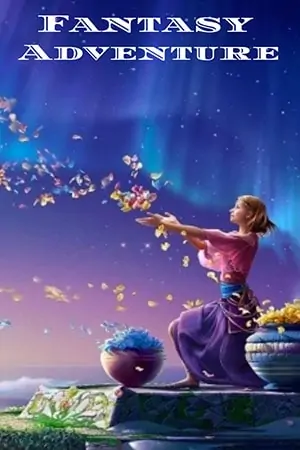 Suzanne Collins is most well known for her Hunger Games trilogy, which is now getting a prequel. Gregor the Overlander follows an 11-year-old boy named Gregor. At the beginning of the book, he's living with his mother and two younger sisters. His father has been gone for quite a while now, and his life has been on pause. He hasn't started making plans for the future. One day, he's doing laundry with his youngest sister, Boots. She's two years old, and they fall through a grate together and into Underland.
There are giant versions of animals in the Underland that people don't like. So there are giant spiders, giant rats, giant bats, giant cockroaches, and a few other giant things. There's also a group of humans living in the Underland and living there for a very long time.
When Gregor and Boots are found in the Underland, they figure out that they have to go on a quest to save the humans in the underworld or potentially destroy them. They have to do that to get back home to their mom and their other sister. They have to go on this quest because a long time ago, there was a prophecy, and people thought that it might be starting to come true. If you want to read like Gregor The Overlander, keep reading.
5 Books Like Gregor The Overlander (Fantasy & Adventure)
Gregor, the main character in the "Underland Chronicles" series by Suzanne Collins, starts his adventures in the first book, "Gregor the Overlander," as an 11-year-old boy in the 6th grade. His age and grade are mentioned early in the book, and as the series progresses, he grows older. The series is popular for engaging fantasy adventures and suitable for middle-grade readers.
In the book Gregor, The Overlander, it was nice to see that Gregor, throughout this story, is starting to come out of that and realize that he can start making plans for his life again. Gregor is very respectful to people. He owns up when he does something wrong and tries to do better in the future.
Middle-grade readers need to know that when you do something wrong, you address it, promise to do better in the future and act accordingly. Now, I will discuss five books similar to Gregor The Overlander series. Let's go!
1. Fablehaven
Fablehaven is a five-book series. It's about a brother and sister who team up with their grandma and grandpa to care for and protect Fablehaven, which is a preserve for all the magical creatures. The good creatures are magical. They're occasionally beautiful, frequently mischievous. The bad characters are magical, occasionally beautiful, and always dangerous.
Sometimes, it's hard to tell which ones are good or bad. Like Gregor The Overlander, the adventure factor is high. The peril is intense enough to keep the kids on the edge of their seats and their dad interested in discovering what happened next. Fablehaven has been a natural reserve for mystical mythological creatures for a century. Seth and Kendra's grandpa is one in a long line of caretakers, trolls, witches, mischievous fairies, sprites, giants, and a giant magical cow.
Whether mystical or mythological, it is projected on one of the last natural reserves for these creatures. In this place, there are rules right from the beginning. However, the children have difficulty following the rules, especially Seth. In fact, he is not there, but a few days later, he sets out into the forest and meets a witch who is very conniving and very manipulative.
A series of misadventures ensues where more and more rules are broken so that pretty much the whole world is threatened by the acts of these two unwitting children. So when you read the book, you'll groan with some of the things that Seth does. But heroically, Seth and Kendra save their grandparents and the reserve. Will they even save the world?
Author: Brandon Mull
Average Rating: (4.8/5)
Category: Action & Adventure Fantasy
Available: Audiobook | Paperback | Hardcover | Kindle | Audio CD
2. The Ruins of Gorlan
The author ended up writing this series for his 12-year-old son, who didn't like reading. He always thought they had to be all muscly and the pro at everything for a Big Hero character. But John Flanagan wanted to prove to his son that you could be slightly skinny. You didn't have to be a big, muscular man to be the hero of a story, and you could be a little child. You could have the proper morals and ideas. So that's what this story is based on.
This book talks about bullying and its wrongness, a good message for kids from this story similar to Gregor The Overlander. It's also got some interesting characters who learn a lot about what's right and wrong and how to deal with the situations they're put in. So that's a lovely touch as well. The main plotline is that there is a young orphaned boy called Will. He grew up in the castle with many of his friends, also orphaned. They are all wards of the state.
Will is very adventurous and very much into exploring and having fun. He's not sure where he fits into society yet. He's got a group of about four friends. They've all been raised together because they're all orphaned, and they've all lived together. It's the story of their chosen day. Their choosing day is a ceremony in which they get to a good age; all the masters around the castle can choose you to become part of their group.
Will has always wanted to be a warrior because he has heard that his father was a warrior. So when it comes to choosing a day, he's not sure what will happen. All his friends seem to know what they want, making it worse for Will. But on the day, Holt, the Ranger, turns up, and no one knows why. So, alongside the main story of Will and Holt, we also follow Harris, Will's friend from his childhood and race, going into battle school. There, he gets into a lot of trouble and many sad situations involving bullying and things like that.
Author: John Flanagan
Average Rating: (4.8/5)
Category: Fantasy Action & Adventure, Myths & Legends
Available: Audiobook | Paperback | Hardcover | Kindle | Audio CD
3. Artemis Fowl
The plot is about a 12-year-old genius who is rich called Artemis Fowl. He has a butler who goes by Butler, his bodyguard, and Artemis wants to prove the existence of fairies. He sets out to capture a real-life fairy, and the story is for Artemus and the fairies because they exist. They're not the classical, tiny, little dainty things that fairy tales tell. They live underground, and it is tough to catch a fairy.
Artemis is a genius, and he still believes in a 12-year-old. He succeeds in coaching a member of the fairy. Ultimately, even though he comes from a wealthy, famous family, his life is messed up. His father is missing, presumed dead, and his mother had a breakdown due to that and had a mental disorder. Artemis wants to catch a fairy.
So he can have a good wish and the story is about the Fairview police trying to get Holly back and keep the secret from the humans. It was about Artemis trying to get the gold and the fairy's wish to wipe out this memory. They have such unique technology most humans have never succeeded.
In getting the wish or the gold, you see some beautiful character development from Artemis as the story continues. You get to watch the relationships grow between Artemis and Holly and the whole of the fairy police. There is a character called Mulch, a dwarf, and he has some exciting bowel movements. You see Artemis grow from being a criminal mastermind to a brave anti-hero who cares not only about himself anymore. He cares about the benefit of the human world and the fairy world. If you like Gregor The Overlander, you must read it.
Author: Eoin Colfer
Average Rating: (4.6/5)
Category: Adult Fantasy, Supernatural Mysteries & Detective
Available: Audiobook | Paperback | Hardcover | Kindle | Mass Market Paperback
4. Peter and the Starcatchers
Peter and the Starcatchers is an adventure story with pirates and mermaids. The original Peter Pan story was about Wendy, and this story is about Molly, a girl who is the daughter of a naval officer in England. There are two ships; one has a box of treasure on it, and one has a package with no treasure. There's lots of confusion about which boxes have which.
Like Gregor The Overlander, this book gives you a little bit of the origin story of some of the creatures in Neverland. So there's lots of adventure, mayhem, and a bad guy. On a faraway island, an orphan boy named Peter and his mysterious new friend Molly overcome bands of pirates and thieves in their quest to keep a fantastical secret safe and save the world from evil.
Author: Dave Barry, Ridley Pearson
Average Rating: (4.7/5)
Category: Fantasy & Adventure
Available: Audiobook | Paperback | Hardcover | Kindle | Audio CD
5. The Red Pyramid
A brief synopsis of the Red Pyramid is that there are two children. One is named Carter, and one is named Sadie. Carter lives with his father as they travel the world, visiting different Egyptian sites. His father is a famous Egyptologist, and Sadie lives with their grandparents as their mother passed away when they were younger. They come back and connect with their father throughout this, visiting a museum. But this is when chaos erupts and corrupts the entire story.
Their father releases some of the gods in the museum, which is taken away. Their father, Carter, and savior are soon out for meat. They find out who they truly are and their father, magicians. So they go on this quest, as in Percy Jackson, and they get in-depth with the main evil villain sect and are out to get him.
Author: Rick Riordan
Average Rating: (4.7/5)
Category: Folk Tales & Myths
Available: Mass Market Paperback | Paperback | Hardcover | Kindle | Audio CD
---
These books feature exciting adventures, magical worlds, and epic quests that can captivate your imagination and provide a thrilling reading experience. The main characters in these stories typically grow and evolve. They face challenges and obstacles. This can provide valuable life lessons and insights into personal growth.
More Fantasy Books:
Fantasy Books Like The Land Of Stories Series
Kids Fantasy Books Like The Phantom Tollbooth
Witches Fantasy Books Like Carry On
Superheroes Fantasy Books Like Renegades