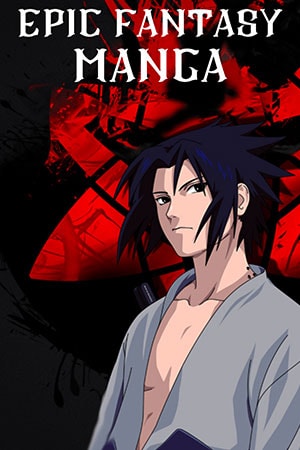 The Beginning After The End by TurtleMe is a popular fantasy web novel with reincarnation, magic, and character growth elements. Arthur Lewin is the main protagonist of The Beginning After The End. Before he was reincarnated into a new world on the continent of death in his previous life, he was a king named Grey. Acting in his former world, he lived like a king who stood on the top of his country in combat until he was assassinated through poison one day after being reincarnated into the Lewin family.
Grey decided that, unlike his previous life, he would live to the fullest to be loved and surrounded by friends and family. This is good for King Grey because he was an orphan. Growing up, he had no loved ones. He had no woman, and he had no kids. So, he didn't know what it felt like to be cherished by someone.
But now that he's growing up in this family where his mother and dad love him, they're showing him so much love. Even though he's also trying to get powerful because he's in a world full of cultivation now in magic, and he can do whatever he wants now. He might not control his body as he wants initially, but he still has the same thought process.
Books like The Beginning After The End take place in richly built worlds filled with magic, unique creatures, and diverse cultures, offering an immersive reading experience. Such novels cover second chances, enabling us to explore how knowledge and experiences from a past life can influence decisions in a new one.
5 Books Like The Beginning After The End (Epic Fantasy)
At The Beginning After The End, Arthur has become able to use the upgraded versions of the elements. This upgraded version of element manipulation is known as deviants, lightning, and ice, respectively. He can also use gravity magic, the deviant of Earth magic, but only while using realm art expert Swordsmanship.
Arthur retained his expertise in swordsmanship from his previous life. However, he could not properly execute his movements for a long time due to his young body and unfamiliarity. Arthur can use the power of the acquired phase and integrate phase. Absorbing water particles, he can freeze anything around him at a given radius. I will talk about 5 manga similar to The Beginning After The End. These books will feed your curiosity if you're a fan of discovering new magical systems and rules and how characters harness them. Let's go!
1. Reborn: Apocalypse
This is a serialized story online that's been collected, edited, and polished for production on Amazon. So, the story is as much of an ending as it has a place. It's stopping because this series has continued, and the author has said he plans to continue publishing the Amazon, so you can go online and read the continuation. This story resembles 'The Beginning After The End' and 'Towers of Heaven.'
This book is not a copy of anything. Still, it used a very common setup of humanity failing sometime in the future, disappearing forces, and the main character traveling back in time. He was using this for knowledge of events to become overpowered as he tried to save humanity. So that's the setup. They've had the same setup, and it's fairly common. Both series also have RPG apocalypse settings, where the people fight more powerful monsters as they ascend levels to beat the big bad guys at the very top to save humanity.
However, aside from that premise, the stories diverge like they're very different. Reborn Apocalypse has an original story and dungeon levels, mainly differentiating itself from others. It uses a point-driven RPG system to advance character progression, where they can buy a variety of fantasy and sci-fi powers from a system store. The story also leans a little more towards wuxia cultivation for the main character's power set, which will be fun for some people.
Author: L.M. Kerr
Average Rating: 4.7/5
Category: Epic Fantasy, Post-Apocalyptic Science Fiction
Available: Audiobook | Kindle
2. Lord of the Mysteries
The story is a wild mix of adventure, detective, action, horror, mystery, supernatural, psychological stuff, little comedy at times, and much more. It's written by Cuttlefish That Loves Diving, who has written a couple of novels in the fantasy Sci-Fi genre. A guy does something that causes them to wake up a male person who committed suicide. Any of this guy's memory finds himself in an inexplicable world that reminds him of the Victorian era and has an extensive magic system mixed with complex world-building.
After meeting a vast cast of characters with various relationships and daily routines, you will feel with the main character, whose initial main goal is to leave to sell a confusing place as fast as possible. It is unbelievable how complex yet easy it is to understand a magic system can be made with many mysteries. The tremendously detailed magic system is called a pathway and is incredibly well-planned. Like The Beginning After The End, all you have to do is unravel the packet over time.
Author: Cuttlefish That Loves Diving
Average Rating: 4.5/5
Category: Sword & Sorcery Fantasy
Available: Paperback | Kindle
3. Sufficiently Advanced Magic (Arcane Ascension)
This is the story of Corin Cadence, a young noble in a family of nobles known for their fighting prowess. He lives in a world where there are seven different spires in this world. Each is magical and huge and goes right up into the sky. These spires each have rooms with puzzles, monsters, and a lot of magic. The idea of this world is that if you are rich enough to enter the towers, you can go through the judgment.
Judgment is where you fight through the different puzzles and monsters. You end up with an attunement, a magical power in this world. So our main character, Corin, goes into one of the towers, and he goes through his judgment. That is where we pick up the story, as he is about to start his judgment and hopefully go through and earn an attunement. It feels like you're role-playing and in this character's head. The creativity of the world and the intense amounts of magic keep it incredibly fresh and fun.
People who have attunement build up their achievements by building up their manners. Their manner in different parts of their body can then be used with their attunement to do magical things. Because of their achievements, there are so many different classes of people, and it feels like The Beginning After The End.
So Corin goes through these quest puzzles and gets through several levels every time. This game of going into the towers is very deadly, and you may die there. But in this world, people do these challenges because they need and want the magic. The magic is what keeps this world going.
Author: Andrew Rowe
Average Rating: 4.4/5
Category: Epic Fantasy
Available: Audiobook | Paperback | Kindle
4. The Princess Bride
This is the classic tale of true love, high adventure pirates, princesses, giants, miracles, fencing, and a frightening assortment of wild beasts. The Princess Bride is a modern, solitary classic as Florence and other teeters on the verge of war. The reluctant Princess Buttercup is devastated by losing her true love, kidnapped by a mercenary, rescued by a pirate, forced to marry Prince Humperdinck, and rescued almost again by the crew. She will meet Vicini, the criminal philosopher who will do anything for a bag of gold physics.
The author tells us how his father used to tell him the story of Buttercup. The original name was Small Munster's classic tale of true love and high adventure. So this is the tale his father used to read to him. It's the story of a married guy with a son who wants his son to enjoy the story of Princess Buttercup. Two extras explain what happened after the end of The Princess Bride. The illustrations are elegant and delicate, as in The Beginning After The End.
Author: William Goldman
Average Rating: 4.7/5
Category: Literature & Fiction
Available: Audiobook | Paperback | Hardcover | Kindle | Mass Market Paperback
5. Unsouled (Cradle)
TurtleMe said the Cradle series inspired him, so he wrote The Beginning After The End. Unsouled is the first book in the Cradle series. The world will feel familiar to you if you're experienced with Shounen anime. It's got a village with a level-type structure under village elders with a magic system that's very much about inner soul power. Hence, the title is Unsouled, and it's cool.
Lindon is brilliant in captivating you with his charm, and almost everyone around him has a strong enough personality to stand out. He comes of age, and they have the ceremony to determine which life path is chosen. He should go down, and none of them work for him. Also, there's a lot of setup at the beginning of the story here to pay off quite well at the end.
Author: Will Wight
Average Rating: 4.6/5
Category: Epic Fantasy
Available: Audiobook | Paperback | Kindle
---
These books are filled with action-packed sequences, battles, and adventures that keep you on the edge of your seats. Beyond the action and magic, they touch on deeper philosophical questions about life, purpose, destiny, and the nature of existence.
More Fantasy Books:
Fantasy Adventure Books Like Gregor The Overlander
Fantasy Books Like The Land Of Stories Series
High Fantasy Books Like Caraval
Classic Fantasy Books Like Alice In Wonderland
YA Fantasy Books Like Michael Vey
Best Fantasy Books On Kindle Unlimited
Epic Fantasy Books Like The Name Of The Wind
Magical YA Fantasy Romance Books