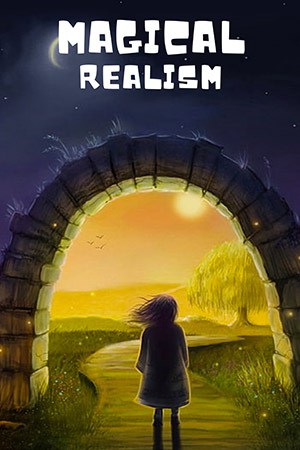 Piranesi by Susanna Clarke is a magical realism and sci-fi fantasy book. The main character is Piranesi, who is oddly childlike but also entirely scholarly and quite analytical thinking individual who inhabits a haunted house. He spends his days going from room to room, documenting what he finds, trying to figure out what everything means.
According to him, the entire world and the world to him is this house has like a handful of people in it, and he's interested in finding other people. He regularly sees another person and refers to him because he is alive. Some of the quirky humor is that President John Strange and Mr. Norrell are present throughout Piranesi.
So the plot, the characters, and the situation are quite different from Jonathan Strange Mr. Norrell. It's again a much shorter and yet dark vibe and humor of Susanna Clarke that was present in Jonathan Strange. To read books like Piranesi, you have to follow me!
5 Books Like Piranesi (Magical Realism)
Piranesi is the mystery of a character. Who is Peronist? You follow one main character, and you slowly piece together like the why and wherefore of the house he inhabits. It's all the mystery of why he's here and what here is. So it is quite adventurous while you're trying to figure that out. Now I will review 5 fantasy and magical books similar to Piranesi. Let's begin!
1. Once Upon a River
Like Piranesi, this is a historical novel set in the late Victorian era with gothic and faintly magical elements. It is set in the town of Radtke, which is a real place. It's located about 20 miles outside Oxford, on the River Thames on a cold winter's night in The Swan's tavern. It is known locally for the great storytelling that goes on inside it.
By the looks of him, a badly injured man bursts into the place. He's carrying a dead child in his arms, so there's been some accident, but no one in the tavern knows who he is. Nor can they fully comprehend how this child, clearly dead on arrival, suddenly comes back to life. Questions arise. Who are these strangers? What happened to them?
As we grow closer to the answers to some of these questions, we get a slow trickle of introductions to the huge cast of characters who make up the story. There's the woman who runs the Swan Tavern first and foremost, alongside her sickly yet gifted storyteller of a husband. They have a troupe of daughters between them, but only one sweet son who cannot tell a story like his father at all.
There's also a doctor with a lingering desire to be a mother. Although she firmly believes the time to have done so is in her past. We also meet a widowed housekeeper who is deathly afraid of the water yet mysteriously chooses to reside in a shack next to the river. There's also a farmer strong of both hands and character, whose wife has an all-seeing eye that can peer directly into your soul. They have a huge family, but their oldest son, who is now out on his own, is constantly getting into trouble. Lastly, a couple is still grieving their kidnapped toddler, gone two years now without a trace.
They are individuals in the way and come together in the face of the mystery of the strangers that came into the swan on the winter solstice night. Eventually, three competing identities come to be assigned to this little girl who was once dead and now alive.
The story takes place over a calendar year, so we begin at the start of winter, and we close on the final day of winter of the following year, which ties in nicely to the recurring theme of the life cycle. In this book, the River Thames is a huge symbol of this.
Author: Diane Setterfield
Average Customer Review: (4.4 out of 5, on Amazon)
Category: Gothic Horror Fiction, Fairytale Fantasy
Available: Audiobook | Paperback | Hardcover | Kindle | Audio CD
---
2. The Magician King
This is the second book in The Magicians trilogy. It is an adult fantasy novel, and there is a trigger warning for sexual assault in this book as Piranesi. When we talk about world-building, we get to see a ton more places within this magical world.
There is a lot of elements of jumping between worlds. Lev Grossman messes with your expectations and knows that you're coming to it with all these expectations. Even the references a lot of these series and makes sure that he's pinging you to different things.
The character element is so good, but at the same time, you still see the same characters that they were at the beginning, and they remain true to themselves. These characters are very flawed, normal human beings, and the things that happen to them in the decisions they make are things that would happen if magic was real.
Author: Lev Grossman
Average Customer Review: (4.5 out of 5, on Amazon)
Category: Contemporary Fantasy
Available: Audiobook | Paperback | Hardcover | Kindle | Audio CD
---
3. The Familiars
This book is all about Fleetwood, which is such a bizarre name. She is married to a man named Richard. The whole thing is about female struggles, and Fleetwood is pregnant. On the other side, we have this Pendle witch trial going on, which Roger, Richard, and Fleetwood's friend.
Their friend is spearheading, and he wants to be in the good graces of the king. He is trooping down all of the women and making sure that they're all locked up for being witches because they may have done something or had a pet, which maybe was familiar. It is an animal, which is the devil.
It's the devil taking form in an animal, and it follows witches around, and they communicate with their animal. Fleetwood can't bring a child to full birth. She always has miscarriages, full birth where she has miscarriages, and she needs a midwife to help her. She happens to find a midwife through bizarre circumstances in the forest, and her midwife then moves in with her. However, she seems to have some weird connection to the women that are also being done in the Pendle witch trials.
In the meantime, Alice, who is the midwife, has some suspicions about Richard, and Fleetwood happens at the same time to find this letter. It shows that Richard, her husband, who she thought was a doting husband and loved her. The doctor tells Richard that she is not going to live through childbirth. You find that Fleetwood is trying to struggle against all of the males in her life. You must read this book after Piranesi.
Author: Stacey Halls
Average Customer Review: (4.2 out of 5, on Amazon)
Category: Occult Horror Fiction
Available: Audiobook | Paperback | Hardcover | Kindle | Audio CD
---
4. The City of Brass
This is the first book in an adult fantasy trilogy, and this takes place in the 18th century Cairo starting and following one of our main characters, Nahri. She can detect illness in people and has been a healer for a while. One day she does with ritual, and she starts speaking a language that she heard as a child, but she hasn't heard since and ends up summoning an ancient djinn warrior and getting carried off into the djinn politics. They go to Dave Abad, the central city where all the djinn is, and everything goes there.
The world-building is so atmospheric, magical, and deeply political, similar to Piranesi. The magic is very otherworldly and ethereal and very visual in many ways because many of them have this magic that is like something that you can very much see. There are two main characters that we follow.
One is Nahri, and the second one is Ali. He is one of the djinns in Debarred. He is the second son of the king, a family that overthrew the original rulers of that city. So there's a lot of political turmoil stuff, and he is very involved in the political uprising of the Shafik, who is like a half-human, half-djinn people. They're mixed-race people because they are part human, part djinn.
Author: S. A. Chakraborty
Average Customer Review: (4.6 out of 5, on Amazon)
Category: Historical Fantasy
Available: Audiobook | Paperback | Hardcover | Kindle | MP3 CD
---
5. Nevernight
This adult fantasy story follows our main character named Mia Corvere. Despite the fact the world is unique and dark at the root of the story, the main setup is that the main character is out for revenge. Something terrible happens to the main characters, and now they want to attain the power that it takes to take out the person who did these horrible things to them. The world-building delivered what it means, what it entails.
The way in which the story is told plays a role in how some aspects of world-building are delivered. There are footnotes where a narrator breaks the fourth wall and speaks to you directly. Often, they are talking to you in these footnotes of random things in their world and particular random things. Those elements are not quite always super pertinent to the story like Piranesi. Jay Kristoff describes something in the similes and metaphors he uses in his interesting means of comparing things.
Author: Jay Kristoff
Average Customer Review: (4.6 out of 5, on Amazon)
Category: Action & Adventure Fantasy
Available: Audiobook | Paperback | Hardcover | Kindle | Audio CD
---
More Magical Fantasy Books: 5 Books Like Coraline