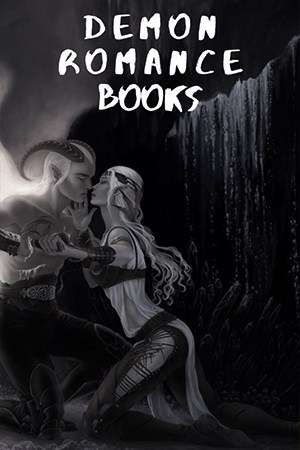 Like Angels, Demons play a huge role in modern pop culture, playing both the role of hero and villain in many popular shows, books, and movies. We tend to misunderstand them as a result. Demons are of the same nature as angels. But at some point in history, they rebelled against God, and chief among them was one named Satan, who led the rebellion and tempted the first humans to sin. Like all demons, he desires to steal and destroy. Also, he works in opposition to God's plans and purposes in this world.
In movies or books, we see Satan as not God's equal. He and His demons are limited by their nature as created beings and by God's authority over them. So his followers are demons with great influence and power in the world. But in the fictional story, they have feelings, weaknesses, and relationships. Also, they fall in love and have a romance with demons, angels, or humans. If you want to read books on demons and their love story, keep scrolling.
10 Demon Romance Books
The word demon comes from the Greek word demon. As far as the Greeks and the Romans were concerned, demon refers to a wide range of spiritual beings. Homer and Hesiod even referred to the Olympian gods Aphrodite as demons. But generally speaking, the word refers to almost anything between humans and gods.
In Plato's symposium, one of the characters claims that demons are intermediary beings that live between gods and mortals. They shuttle messages between the gods and humans and control all magical and astrological powers. Demons control the art of priests concerning sacrifices, rites, and spells in every mode of divination and magic. As a demonic book reader, I have the top 10 demon romance books for a recommendation. So I will discuss them now. Let's go!
| Name | Key Focus | Review (Goodreads) |
| --- | --- | --- |
| Deal with the Demon | A lady struggles with her kids and falls in love with her nany-demon, who secretly helps her. | 3.8 |
| Demon King | The heroine deals with a demon to save her friend, but their romance is on the way. | 3.8 |
| Predator | An incubus demon accidentally falls in love with a girl who tries to save her mother. | 3.9 |
| The Darkest Night | A cursed demon meets a supernatural girl, and both are dealing with power and curse, | 4.0 |
| The Demon's Possession | A slave girl trapped in a spaceship and a protective demonic hero hardly trying to save her from danger. | 3.9 |
| Burn | A grumpy alpha demon can shift into a vampire and want a human girl for his mate. | 4.0 |
| Dark Desires After Dusk | A secret demonic hero builds a rival situation with a girl, but their feelings turn into love. | 4.3 |
| The Sacrifice | A witch girl meets a demon in a sacrifice ceremony, and their romance begins from there. | 4.0 |
| Court of Command | Lucifer accidentally feels vulnerable to a demon girl, and their forbidden love changes them. | 3.6 |
| Happily Ever Afterlives | A demon lady finds a sinner to torture, but she makes a romantic feeling toward him. | 3.7 |
Demon Romance Books
1. Deal with the Demon (Loved by The Demon)
Deal with the Demon is a very cute, contemporary, esque paranormal romance that follows Heidi, who is having a bad string of luck. She gets fired from her job and can't get it because it would be a nightshift job and her kids have to be home alone. A demon service company sends out demons to grant a human service. After they have success, the demon dies. So she gets this demon, and she gets it for 28 days, and decides to make him her househusband.
The demon cleans and cooks for her, and they have a romance. The kids love him, and it's cute. I loved Heidi and her relationship with the demon, but I did not like the plot because it was predictable. Overall, the book is a single-parent human-demon romance and a light, fun read. So, I was thrilled the entire time I was reading it.
Author: Chace Verity
Tropes: LGBT, Single-parent, Forced-proximity, Age-gap
Number Of Pages: 102
Available: Paperback | Kindle
2. Demon King (Claimed by Lucifer)
Demon King is a demon fantasy romance with the retelling of Hades and Persephone that has a twist because Lucifer is dark and handsome. Our heroine, Hannah, will find her friend because her friend goes missing. So she goes to Las Vegas and makes a deal with the devil. But she finds out that he's the actual devil. Hannah quickly accepted her role in the demon world and tried her best to save herself. So I'm excited to see what happens in the next book and the rest of the series.
The way everything happens and the two characters meet exciting. There are constant twists and turns and things being revealed. So, it's one of those romances you cannot stop reading. I can't talk about it more because it will spoil a portion of the story. There are more layers than you think happening in the story. So the ending was super exciting; you must know what happens next.
Author: Elizabeth Briggs
Publisher: Elizabeth Briggs Books
Tropes: Greco-Roman Myth, Fae-elves, Forbidden, Alpha-hero
Number Of Pages: 304
Available: Audiobook | Paperback | Kindle
3. Predator (The Hunt)
I've not read the entire Hunt serial, but Predator is a serialized demonic romance. The story follows an incubus (Severus) who works as an escort to feed themselves. So Severus's an incubus demon that survives on sex. A heroine (Moira) thinks she's dying from a very mysterious illness from which her mother also died. But it turns out her body is changing and becoming another type of creature.
The writing style and storyline are gripping, and the paranormal world is outstanding from the beginning. But the author shows some lack of creativity in building characters and fantasy aspects. There are five parts to the series, and I plan to continue it to see what happens. If you like a mystery with paranormal romance, read it.
Author: Liz Meldon
Tropes: Dark, Mystery, Suspense
Number Of Pages: 98
4. The Darkest Night (Lords of the Underworld)
The Darkest Night is the first series book that follows Ashlyn and Maddox. These two are interesting characters. Ashlyn can hear voices and every conversation ever happening in any spot. But this superpower is irritable, so she's searching for a way to make them disappear. Then she meets Maddox, a demon who is cursed to be killed every night because he has to die the same death that someone else had died whenever he opened Pandora's box.
The voices go away whenever Ashlyn is around Maddox, and they stop. So it is a story between the two of them. Maddox takes her in even though he doesn't want to, and she instantly falls for him and needs to constantly be near him because he makes the voices go away. Even though Maddox is a demon and doesn't have a choice to be a demon, he's a cinnamon roll. He wants to protect her, and seeing them is so romantic.
Author: Gena Showalter
Narrator: Max Bellmore
Publisher: Harlequin Books S.A.
Tropes: Mythology, Damaged-hero-heroine, Witches
Number Of Pages: 379
Available: Audiobook | Paperback | Hardcover | Kindle | Mass Market Paperback
5. The Demon's Possession (Shadow Quest)
The Demon's Possession is a sci-fi demon hero romance book. Our main characters are Sebastian and Analia. Analia is a slave trapped on a spaceship, and she escapes onto Sebastian's spaceship. He is going on a quest to take someone a thing, and he has to deliver it to them. They can't stop making pit stops because there are very specific rules around this delivery they have to do.
Analia has escaped these people, and they're looking for her. They have an exciting relationship in the beginning because Analia is very ready to die. If Sebastian is not going to help her escape, she is going to die. He is very protective very quickly of her, which I thought was very precious. Also, Sebastian is confused about why she wants to die in the beginning because she entirely agrees to walk off the spaceship and kill herself.
I loved seeing the two different species. The surprising way they interacted, Analia's powers, and the reveals for everything. We got an idea at the end, but the series will continue, and you'll need to read them in order because they are related to our heroine in the first book.
Author: Kiersten Fay
Narrator: Henry Jones
Tropes: Aliens, Pirates, Sci-fi, Bodyguard
Number Of Pages: 474
Available: Audiobook | Paperback | Hardcover | Kindle
6. Burn (Dark in You)
Burn follows the Demons in America situation, and different groups are out there. They protect their people, and some things are going on around them wanting to elect a monarch president situation, which not all the demons agree with. Knox is one of the most powerful demons in America, and nobody knows what he is.
Knox and Harper become anchors to each other, making each other stronger and having a connection. Harper is not a strong heroine who does not want this, and Knox is a great, broody, grumpy Alpha. I loved the story, plot, worldbuilding, and characters and enjoyed the audiobook. If you are waiting for a demon with urban fantasy romance, you must read it.
Author: Suzanne Wright
Narrator: Cat Doucette
Publisher: Tantor Audio
Tropes: Alpha-male, Vampires, Shapeshifters, Omegaverse
Number Of Pages: 344
Available: Audiobook | Paperback | Kindle | Audio CD
7. Dark Desires After Dusk (Immortals After Dark)
All the books in Immortals After Dark series have a parallel timeline. So you have to read orderly to understand properly. In the first book, Dark Desires After Dusk, we have an OCD heroine, Holly. She doesn't know that she's an immortal being. Then have Cadeon Woede, a demon who is the younger brother of the king of demons. Cadeon has to atone for his wrongdoings, and he's trying to fix the problem he caused on a massive road trip with Holly.
The second is about Sabine, a sorceress of illusions, and Rydstrom, the king of demons. Sabine is doing whatever she can to protect her sister. Her sister's her morality chain. We also have Spreadtrum, who is trying to save his kingdom and figure out how to fix the problem. You get a preview of book one, and we go from there. So many tables turn, flipping all over the place, and a delightful mess. Kresley Cole is a particular brand of writer for people; she either works for you or she doesn't. But these might be the two that get you hooked.
Author: Kresley Cole
Narrator: Robert Petkoff
Publisher: Simon & Schuster Audio
Tropes: Dangerous-hero, Valkyrie, Mental-health, Enemies-to-lovers
Number Of Pages: 368
Available: Audiobook | Paperback | Mass Market Paperback | Kindle | Audio CD
8. The Sacrifice (Seven Sins MC)
The Sacrifice is a demon motorcycle club romance, and the witches have a treaty with the demons. Every generation, they will send a witch as a sacrifice to the demons. The witches do not know what happens to the sacrifice. The heroine, Lenore, gets sent to the Demon Motorcycle Club. They stick her in a basement, and she makes it rain.
The demons try and get her to stop raining. The hero, Lycus, gets her a little bit dirty, and she makes him a little bit better. They find a mate connection, and it is lovely. I love the demon gets a little growly possessive. The characters, plot, and writing style were incredible, except for the tenderness and vulnerability. The author, Jessica, does introduce us to quite a few other paranormal books in the Seven Sins MC series.
Author: Jessica Gadziala
Tropes: Witches & Wizards, Magic
Number Of Pages: 227
Available: Paperback | Kindle
9. Court of Command (Age of Angels)
Court of Command is an enjoyable dystopian-style angel-demon romance. Angel destroyed the world and completely remade it. Everybody who can remember that Lucifer can take over the mind and turn them into zombies/demons. If they find somebody who remembers the history, they kill them because it's a matter of time before they are mindless, slobbering beasts trying to kill them.
Lucifer is another angel, and you see the other archangels. So you have all the archangels and war with them, even though they are brothers in arms. The only thing I didn't love about Lucifer who doesn't take a lot of care about the heroine's feelings, especially not at the beginning. But it did make sense in the world that the author was building a decent balance between couple, action, and plot.
Author: Milana Jacks
Publisher: Milana Jacks, LLC
Tropes: Fallen angels, Fun, Suspense
Number Of Pages: 210
Available: Audiobook | Paperback | Kindle
10. Happily Ever Afterlives
Happily Ever Afterlives is a historical demonic love story. The story follows a guy who dies at war and goes to the inferno. So he must be tortured by a demon lady with wings, but they start hooking up. The novella is about her and an incubus falling in love and figuring out how they can be together. Can they be together? How is that going to work? It was different and unique.
You have many questions to solve the mystery by reading deeply. This book is a historical setup instead of a contemporary one, so I'm not finding many historical demons. The story's first half and middle are confusing and boring, but the ending was heart-warming. You will love reading if you want regency romance with a demon vibe.
Author: Olivia Waite
Tropes: Regency, Fated-mates
Number Of Pages: 118
Those are all of the demon romances that I wanted to recommend. I am just in a paranormal romance rabbit hole right now, and I can't stop reading them. So, if you have any demon romances for me, leave them down in the comments.
Read more similar books:
7 Spiritual Books About Angels
5 Vampire Romance Books Like Crave