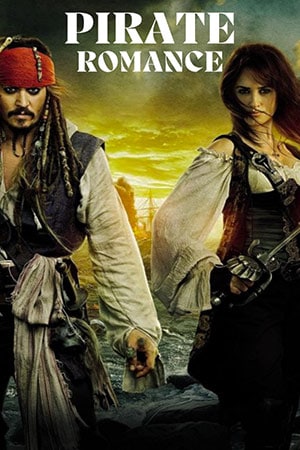 Piracy began more than two thousand years ago in ancient Greece. At its peak between 16 and 20, 17 was a golden age of piracy to the shore. But there were many different types of pirates. A pirate strictly roamed the Mediterranean, and a privateer is a name given to any armed ship or crew licensed to attack an enemy ship. Finally, we have the Buccaneers, who were originally hunters of cattle and pigs, but now the common name and term for pirate.
The code of conduct most seamen took to piracy in the hopes of becoming rich and leading to a better life. However, they had to abide by the rules enforced by the ship's captain. These rules were often strict, and breaking them meant punishment by death. Many of the rules included fairness, equality, and loyalty to your fleet.
15 Pirates Romance Books
In pirate books, people gather in a small space to either get along or kill each other. There's forced proximity which forces people to get dedicated spaces. There are many female pirates, although for a woman to be accepted into a new crew, she had to dress up and pretend to be a man.
Most of us love to read about pirate stories after watching 'Pirates of the Caribbean' movie based on book series. It has a huge fan like you who wants to read more. So I am going to review 15 pirates romance books for you. Let's go!
1. The Devil and the Deep Blue Sea (The Devil Trilogy)
This is a retelling of Poseidon set in the modern-day. It is about a girl named Ashley. She's on vacation with her boyfriend. They get pulled over by these drug people that her boyfriend is involved with, and her boyfriend ends up getting shot. So they're going to steal the yacht. She happened to have been hidden, so she jumped overboard. He's clinging to a dinghy, and she floats pretty much all night. Also, she gets picked up by this man, Poseidon, who has his boat and his pirates.
Poseidon is a modern-day pirate, and he quickly finds out who this girl is when he rescues her and realizes that she's worth a lot of money. So she is now his captain, and she's not as safe as she thought she would be. This book has a crazy cliffhanger. Moreover, it's only about two hundred pages long. If you want to read a modern-day pirate romance and the idea of Gods of Olympus retelling, try this.
Author: Amelia Wilde
Average Customer Review: (4.2 out of 5, on Amazon)
Category: Romantic Suspense
Available: Paperback | Hardcover | Kindle
---
2. Sea of Ruin
This one is historically set and is about a female pirate named Bennett Sharp. She is a young pirate. She and her husband are on the outs from each other. They have a crazy thing going back and forth with each other. They're both wanted pirates. Bennett is the daughter of a famous pirate, and now she's famous herself. She ends up getting captured by a pirate named Ashley Cutler. He's a pirate hunter, and he gets a hold of Bennett, and he is planning to take her back to England and have her hung for her crimes.
Bennett knows her only chance is to make this man fall in love with her, so they begin this battle of sexuality between the two of them. He may or may not play a part in how this journey will end for everyone. There are non-consensual situations in this book, but the journey that it takes you on is unparalleled.
Author: Pam Godwin
Average Customer Review: (4.3 out of 5, on Amazon)
Category: Historical Romance
Available: Audiobook | Paperback | Hardcover | Kindle
---
3. Kidnapped by the Pirate
This is an LGBT pirate romance. It's also an age gap with a grumpy sunshine story. The story is about a young man named Nathaniel. He's on the way to his father's island plantation, where his dad's the governor, and he's on his way there to an arranged marriage.
When he and his older sister get kidnapped by pirates, in exchange for him staying there and waiting for his father to pay the ransom. His sister is sent on ahead, and he ends up staying there. Now, the ship's pirate, his name is Hawk, has a grudge that he's holding against Nathaniel's father because Nathaniel's father took away his letter of Mark. It meant that it took him from being a privateer to being an illegal pirate and ruined his life.
Nathaniel has always had feelings towards men, but he's never been with a man or a woman. He only has this clue that he likes men, and being in close quarters with this captain helps things start to happen. This one doesn't have anything non-consensual in it.
Author: Keira Andrews
Average Customer Review: (4.6 out of 5, on Amazon)
Category: Gay Romance
Available: Audiobook | Paperback | Kindle | Audio CD
---
4. Lady Pirate
This is another female pirate, Valoree. Although she's been undercover as a man when their parents died, her brother was a pirate, and she was under him and always dressed like a boy. When her brother died, she took over being the pirate. There is an inheritance that she's supposed to come into.
But there's this rule that she needs to be married and have a child by the time she reaches the age of 30. For her to have that, it so happens that the same lawyer who drew up that rule for her also drew up a rule that allowed Daniel. He also has to get married and have an heir by the time he reaches a certain age.
Author: Lynsay Sands
Average Customer Review: (4.6 out of 5, on Amazon)
Category: Women's Adventure Fiction
Available: Audiobook | Paperback | Hardcover | Kindle | Mass Market Paperback
---
5. The Duke with the Dragon Tattoo (Victorian Rebels)
This is about the Rook, a pirate who's been terrorizing the seas. This book is hard to talk about because this is the sixth book in a series, and we have slowly been hearing about the Rook through a few of them. He is a man who doesn't fully remember his past. He is a man that many men have been looking for, but he's in the knowledge that people are looking for him.
On Lorelei's wedding day, she gets kidnapped from her wedding, and she gets stolen by the Rook because of reasons, and they want to use her to get his revenge. But his revenge turns into a beautiful relationship and romance with Lorelei.
Author: Kerrigan Byrne
Average Customer Review: (4.5 out of 5, on Amazon)
Category: Scottish Historical Romance
Available: Audiobook | Mass Market Paperback | Kindle | Audio CD
---
6. Scandalous Desires (Maiden Lane)
This is book three in the Maiden Lane series. It is about a pirate named Charming Mickey. There is Silence, Hollingsbrook. Mickey ruined her marriage. So her husband was a captain. Further, he ended up having all of his stuff stolen, and Mickey had stolen it because her husband wasn't paying his tithe.
Mickey keeps her with him for one night. He doesn't do anything to her. But make her sleep in his bed beside him and then sends her home. But her husband doesn't believe that nothing happened. So a few years down the road, her husband is gone now he's died.
Mickey hasn't forgotten about Hollingsbrook. She ends up staying at his castle and his servants. Mickey did start as the pirate and doing the dirty work himself. Now he's higher than that because he's the Lord who has it all.
Author: Elizabeth Hoyt
Average Customer Review: (4.5 out of 5, on Amazon)
Category: Historical Regency Fiction
Available: Audiobook | Paperback | Hardcover | Kindle | Mass Market Paperback
---
7. The Other Miss Bridgerton (Rokesbys)
This is book three in the Bridgerton sequel series about Poppy Bridgerton. She is going to be the aunt to all the Bridgerton's. Then there's captain Andrew James, who is a privateer. So he's not fully a pirate, but he's like in disguise as a pirate. He's on a mission for the British government, but he's pretending to be a pirate to do it.
Poppy ends up being in the wrong place at the wrong time and keeps her from talking about it. So Andrew doesn't know that this is Poppy, even though the rogue spies and the Bridgerton are our neighbors. So his men know that this woman overheard something that could get them all in trouble, and they kidnap her and bring her to a ship.
Then Poppy has to go on the trip to Portugal with him because it's time-sensitive. By the time he finds out that this is Poppy Bridgerton. So this was an interesting one.
Author: Julia Quinn
Average Customer Review: (4.6 out of 5, on Amazon)
Category: Victorian Historical Romance
Available: Audiobook | Paperback | Hardcover | Kindle | Audio CD
---
8. All the Stars and Teeth
It is all about seafaring and the sexy pirate bastion. You are going to be part of kingdom-controlled, different magic. Something goes wrong with the magic trick. For the celebration, somebody has to step onto a pirate ship with Bastion, and we have another group of people going to do a thing. This book has that trope.
We have Bastian and his crew a couple of other different characters. Batik is a mermaid, and Feyerick is Amores Fiance, sneaking away onto the ship. It's a group of people forced into proximity to best friends in a room they might kiss. In addition, it's a super fun, seafaring adventure. Most of it takes place on the boat.
Author: Adalyn Grace
Average Customer Review: (4.4 out of 5, on Amazon)
Category: Wizards & Witches Fantasy
Available: Audiobook | Paperback | Hardcover | Kindle | Audio CD
---
9. Fable
It's all about our main protagonist (Fable) getting by her father, and ten years later, she's trying to get back to him and get aboard to sneak aboard the ship. So Fable sneaked aboard Captain Rescue Ship that buys her way to get back to her father so that she could prove that she should. He should never abandon her. So, it's a great seafaring novel.
In this one, we get more romance and crew aspects. It is more character-driven and more about the crewmates. There are many fun crew members on the ship in this book. Fable is fun, spicy, very rigorous, has been through a lot of crap in her life, and she goes for it in this novel.
The second book of the Fable series is Namesake. The story continues with Fable and her crew. This one starts with a little bit of a bang, with a couple of crewmates. One of her crewmates is missing, trying to find them and then overcome these trials to get together.
Author: Adrienne Young
Average Customer Review: (4.5 out of 5, on Amazon)
Category: Sword & Sorcery Fantasy
Available: Audiobook | Hardcover | Kindle | Audio CD
---
10. Seafire
We have our main girl, Caledonia Styx, the captain of the Mors Navis, eight all-female crew of women on a ship. This crew of girls has some bad and good energy. They all run this ship, and it's pretty amazing. Aric has taken over the ocean and has ruined the lives of many of these girls that are refugees that Caledonia has taken onto her ship.
One day, they think they run for a different shape and find a guy (Aric). They all want this guy on the ship, and he might be the key to getting down there. They're full-time on the ship of the border states, and they keep their head over to stay away from Aric. But now, with their chance to, they take revenge and get back into you bigger than all those years ago.
Overall, super fun read, very pro-woman, which we love some pro-woman stuff and some sexy female pirates. This book does have some good LGBT romance in it. So as a female pirate, it's been less about women who take what they want.
Author: Natalie C. Parker
Average Customer Review: (4.3 out of 5, on Amazon)
Category: Pirate Action & Adventure
Available: Audiobook | Paperback | Hardcover | Kindle
---
11. Magic of Blood and Sea (The Assassin's Curse)
It's got pirate clans well-developed world with the amazing back story of the main heroine, Ananna. She is the daughter of a pirate king trying to arrange the marriage between himself and another pirate clan to merge their ships and vessels. Ananna does not want to get married, and she decides on her wedding day she is going to run away, and she does.
The clan she was supposed to marry into is unhappy with that fact and sends an assassin after her. It's a story of Ananna and the assassin eventually coming to work together to defeat this curse that they've both been placed under. It's got a lot of amazing qualities. For example, Ananna is described as ugly. She is not good-looking, and she doesn't trust beautiful people because they've never had to work for anything. Also, She's not the typical pirate girl with so many negative qualities and isn't afraid to show them.
Author: Cassandra Rose Clarke
Average Customer Review: (4.1 out of 5, on Amazon)
Category: Action & Adventure Romance
Available: Paperback | Hardcover | Kindle
---
12. Pirates
This one has to do with slavery and is more on the historical fiction side of pirate books. Nancy Kington is the daughter of a rich merchant. She's orphaned when her father dies, and she has no decisions about any of her future options. Moreover, she feels like she's going to suffocate. Her family that she is being forced to live with is very abusive.
Nancy decides that her only option is to run away and join a band of pirates. One of her, one of the enslaved people on the plantation where she's living, she takes with her because she can't stand to leave her behind.
It's written almost in a diary, so you get the perspective of Nancy as they go through this journey, and it's an eight-year journey. So it covers a long time, which is interesting. Together, they find out more about their history and roots and come to find themselves. It's a finding yourself journey, but also it has pirates romance.
Author: Celia Rees
Average Customer Review: (4.6 out of 5, on Amazon)
Category: Teen & Young Adult Historical Romance
Available: Audiobook | Paperback | Hardcover | Kindle | Audio CD
---
13. Scavenge the Stars
This book is about a strong girl (Amaya) who wants revenge on her family. A man destroyed her whole family and made Amaya an orphan. One day she sees an attractive man. This man turned out to be a very wealthy and pretty epic. He gets her.
So there's a lot of political intrigue and romance, and she comes to realize who she can trust. This one's an enjoyable seafaring adventure meets Monte Carlo, where it's a lot of high-stakes gambling and political intrigue. If you're looking for a good pirate, swashbuckling romance, this one is going to be one for you to read.
Author: Tara Sim
Average Customer Review: (4.0 out of 5, on Amazon)
Category: LGBTQ+ Romance
Available: Audiobook | Paperback | Hardcover | Kindle | Audio CD
---
14. Frenchman's Creek
This is more of an adventure slash romance, about a pirate story. The story is about a woman (Lady Dona) who she and her kids visit one of their other manners by themselves. Also, it turns out that a crew of French pirates has docked in her area, and she is not fully happy with her life.
So Lady Dona decides to go exploring and makes friends with these pirates. That's a pretty simplistic way of putting it anyway. She becomes one of them. She has adventures, and it's so much fun. Daphne du Maurier can write her books in the most atmospheric way where you can enjoy pirate stories so much.
Author: Daphne du Maurier
Average Customer Review: (4.5 out of 5, on Amazon)
Category: Historical Romances
Available: Audiobook | Paperback | Hardcover | Kindle | Mass Market Paperback
---
15. Red Seas Under Red Skies
The first book is not pirate esque, so the series's setup is a band of orphans. In book one, we get a lot of their back story, a lot of them coming together, as well as them trying to pull off. This elaborate book two is largely focused on the consequences from Book one, and one of those consequences is that they're blackmailed into becoming pirates.
We learn with them how to become pirates and manage a ship. We deal with seasickness, these issues and myths, and lore of what will keep you lucky on the sea. You get to see them on the sea. Plus, it's a crew of people that's so easy to love. There are many twists and turns along the way, and it was so much fun to read.
Author: Scott Lynch
Average Customer Review: (4.5 out of 5, on Amazon)
Category: Humorous Fantasy
Available: Audiobook | Paperback | Hardcover | Kindle | Mass Market Paperback
---
Read Similar Seafaring Romance Books: 7 Books About Sirens