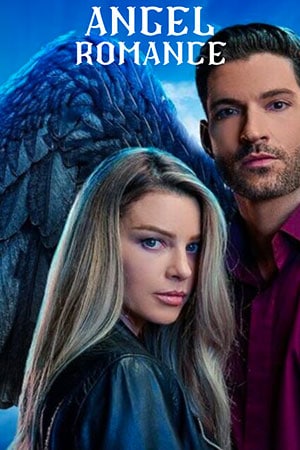 The word angel comes from the Greek word. It means messenger that also matches the Hebrew word Malaak. They can bring messages to us from a universal source because they're closer to that vibration. According to the religious view, Angels are spiritual beings. They are made of pure light or pure energy, and they are the intermediate or energy between God herself and humankind.
So if you think about that, that means we are a manifestation of God, and we are part of God. So angels are not or have never been incarnated in a physical aspect. They have never been physical either on Earth or any other physical realm. They have always been and will always be this pure light or energy, but they are a different vibrational frequency.
Every spiritual entity or non-physical entity has some purpose or plan for being created because if they didn't have a purpose, they would not have been created. They would have stayed with universal source or God herself. So when you come in contact with an angel, it's important to use your discernment to understand to make sure that they're coming for your highest good and your benefit. You can't experience one of these light beings that may not have such a positive purpose for you.
Angels and Demons are the perfect characters in the paranormal or dark fantasy genre. The historical set and religious perspective make this genre more beautiful and exciting. This article is for you if you like the angel romance and the demons.
Top 10 Angel Romance Books
There is some belief that every human has an angel, a guardian angel, but each guardian angel may have more than one charge. As human beings, we love to think about fantasy or magic, and the angel is one of the beautiful imaginations that science always denies.
There is no proof about angels, and science always wants the proof. But we love to read or listen to them. So I will review 10 angel romance books that give you a complete paranormal package. Let's go!
1. Gray (Wings)
Gray is the third book of the Wings Trilogy. The premise of this book is angels. It starts with Claire, and the book is written from her POV. She lives with her sister, and her parents died in a car accident. One night, she went to the graveyard to see her parent's grave, and she met a mysterious guy in the graveyard.
Then she starts to get to know about the supernatural world around her. Everything is not quite as it seems. You get so absorbed into Claire's world, and I am in tears. The romance is so pure, and the second book is a lot about Claire's emotions and feelings. Then this book is about redemption, and it's such a page-turner.
Author: Angelina J. Steffort
Average Rating: (4.7 /5)
Category: Paranormal Romance, Religion & Spirituality
Number Of Pages: 532
Available: Audiobook | Paperback | Hardcover | Kindle
---
2. Angels' Blood (Guild Hunter)
This is the first book in the Guild Hunter series. The two main characters in the book are Raphael, who is an Archangel, and Elena, who is a Guild Hunter. You can see both sides of the story, so you get to see Raphael's point of view instead of one character. Raphael is a powerful being in New York. He has a tower in New York, and everyone fears him, and he has a group of seven that follow him. One of them is Dmitri.
Dmitri is a vampire, and he does everything that Raphael says, but he also cares for Raphael and has his best interests at heart. So you see that in the fold in the book and how he teases Elena. But you also see how he cares for Rafale's feelings towards Elena. Elena is very powerful in herself as a mortal. She was born a vampire hunter, so she was taken in by the Guild at a young age. Here she was taught everything she needed to know.
Then she hunts vampires and brings them back to their superior for a good amount of money. But then she gets a letter one day from the high Archangel Raphael to do a job for him. She sets out on this journey with Raphael to hunt down who he needs. This journey is difficult for her because he wants to hunt an Archangel called Europe, and he's gone to the wrong side where many archangels dread going. But together, you see their bond grow, and they find Europe. The romance between them blossoms in a way. But it's difficult for them both.
Author: Nalini Singh
Average Rating: (4.5 /5)
Category: Paranormal Ghost Romance
Number Of Pages: 372
Available: Audiobook | Paperback | Mass Market Paperback | Kindle | Audio CD
---
3. Angel Fall
This is a post-apocalyptic angel romance book, so the end of the world has come. Angels have come to Earth, and there's an apocalypse. Humans are killing each other for the remainder of the food. Our main character's name is Penryn. She has a schizophrenic mother and a paraplegic sister. She's trying to keep them alive.
So Penryn constantly hunts for food and on one of their excursions to look for food. They come across a fight of angels. One of the angels gets attacked. He gets his wings ripped out, and in the process, Penryn's little sister is also taken away. So Penryn decides to join forces with this fallen angel to save her sister, and in the process, he can get his wings back. The story goes on from there.
This book gives it more of a sci-fi twist. It is taking place in our modern world. The angels have only been here for a little over a month, and the world has already descended into chaos when they are here. There is a lot of messing with science, even from the angels. The take on the angels, folklore and even the biblical aspects touched upon were innovative.
Author: Susan Ee
Average Rating: (4.5 /5)
Category: Science Fiction & Dystopian Romance
Number Of Pages: 288
Available: Audiobook | Paperback | Kindle | Audio CD
---
4. Unearthly
It is the first book in Unearthly trilogy. The second one is Hallowed, and then the third one is Boundless. So this series tells the story of Clara Gardner, a part angel. She is given this purpose, which is her task and life that she is put on this Earth to do. It's the story of her trying to fulfill her purpose and working towards it.
The romance part is good, but the love triangle story is predictable and usual. The characters were pretty good, but I wasn't thrilled by it. The second one went a little bit downhill. It also took an unexpected turn, but that one was normal. Overall, I would say that these books are cliche. They're enjoyable. But if you're looking for something epic and completely different, they're not the books for you.
Author: Cynthia Hand
Average Rating: (4.5 /5)
Category: Supernatural Romance
Number Of Pages: 453
Available: Audiobook | Paperback | Hardcover | Kindle | Audio CD
---
5. Hush, Hush
This book starts with the main character, Nora Grey. We meet her, and her father was killed in a tragic accident downtown. He got shot and mugged something along those lines. So Nora and her mom are making it work. They're struggling with bills and getting through. Her mom took the job where she had to go out of town a lot.
Nora's got someone that cares, takes, cleans the house, cooks her food for that thing. But at night, she's pretty much on her own as everything like that, and she has to check in with her mom. She's pretty much on her own going to school, being a normal kid. Most school settings occur in her science class, where she's partners with her best friend, Vee.
Then one day, her teacher decides to mix things up and gives her a new partner, and her new partner's name is Patch. Patch is quite mysterious, and she's not sure if she wants never to leave his side or run as far away as possible. But they have to do this assignment where they have to talk and get to know each other. Then they have to present, and pretty much Patch can read her.
As an angle, he knows everything about her without even having to ask. But she tries to do the same with him. So she has to track him down to get more information and snowball with their relationship.
Author: Becca Fitzpatrick
Average Rating: (4.5 /5)
Category: Fantasy & Supernatural Mysteries & Thrillers
Number Of Pages: 420
Available: Audiobook | Paperback | Hardcover | Kindle | Audio CD
---
6. Inescapable (The Premonition)
Inescapable is a mysterious book with lots of twists and turns in it. Amy Bartol played out the plotline of this book greatly. The main character is Evie Claremont, who's a half-angel. She seemed a little kiddish and vulnerable and did not know what to do. So, her character switches between two different personas very often in this book. She started as one of the severe downfalls, and Russel was in his accent.
Russel is from the South, so he has a very southern drawl. To emphasize his southern accent, Amy wrote how we would speak the words on the page. There were many abbreviated words that I found hard to read, and it made me not like the character of Russel. There was also a very prominent love triangle in the story, which was very good.
Author: Amy A Bartol
Average Rating: (4.5 /5)
Category: Paranormal Romance
Number Of Pages: 312
Available: Audiobook | Paperback | Kindle | Audio CD
---
7. Daughter of Smoke & Bone
This book can be broken down by plot characters, a world-building magic system, and a small discussion at the end. The story follows Karou, who is a super aggressive teenager. She has blue hair tattoos, and she's living in Prague. Here she works for the Chimaeras. Chimaeras are the demons in this story, and she goes on missions by her father figure to collect teeth from granting different wishes. There's a whole currency system of the wishes related to the magic system.
So one day, Karou ends up bumping into an angel, which is the enemy to the Chimaera. His name is Akiva. They build this relationship, and it goes from there. It is a Romeo and Juliet retelling, which was such a fun read. This book focuses a lot on the Chimaera and all of their mythology. The world-building in this book is phenomenal, and I enjoyed it so much.
Author: Laini Taylor
Average Rating: (4.5 /5)
Category: European Geography & Cultures Fiction
Number Of Pages: 433
Available: Audiobook | Paperback | Hardcover | Kindle | Audio CD
---
8. Personal Demons
The book is about Frannie, in high school, and Gabriel and Lucifer. Gabriel and Lucifer are fighting to tag Frannie's soul for heaven. So that's the premise of the book. When you get into the book, there's a love triangle in a way because she's attracted to Lucifer. Then she's attracted to Gabriel but for two different reasons.
This book is pretty fast-paced, and it's a three-part series. If you are a highly religious person, I would not suggest this book because you might find every little thing wrong with it. The author glamorized Lucifer in any way because she made Lucifer a very popular hero. But he's a demon from a religious point of view.
Author: Lisa Desrochers
Average Rating: (4.3 /5)
Category: Girls & Women Fiction, Contemporary Fantasy
Number Of Pages: 369
Available: Audiobook | Paperback | Kindle | Audio CD
---
9. Sweet Evil (Sweet)
It is the first book in the Sweet trilogy. The story is about Anna, raised by her adoptive mother named Patty. So Anna has always had a sixth sense about people. She's read their emotions and feels how they feel about a specific situation. She also has been able to help out her best friend to keep him away from alcohol and drugs. So she has a little bit of an influence on him.
When Anna turns 16, she meets Kaidan Rowe, who is sexy and alluring and makes her think not so nice. They have something in common, and this book is about its journey of figuring out her role in the great plan of life. She goes on this road trip and tries to learn more about her parents and figure out how she will balance the excellent portion of herself and the not-so-good portion of herself. You will see how Anna has a hard time and the romance between angel and demon.
Author: Wendy Higgins
Average Rating: (4.5 /5)
Category: Myths & Legends
Number Of Pages: 392
Available: Audiobook | Paperback | Kindle
---
10. A Beautiful Dark
The storyline starts with Skye's young girl celebrating her 17th birthday against her wishes. Her parents died 11 years ago on her sixth birthday, and she has not been in the mood to celebrate birthdays. But after her friends go against her wishes and celebrate it, she's gotten used to it after her birthday. So she knows that it will come eventually. That's why she gives up.
Skye doesn't know that her birthday will be different and will change her life completely. On the night, over 17th birthday, she meets two boys, Asher and Devin. These two boys are complete opposites like fire and ice. Asher is wild and a jokester, while Devin is mysterious, aloof, and businesslike. Skye's trying to figure out what they want with her because, for some reason, their purpose is to focus on Sky. She does not know why because they always follow her and are always one step behind her. Also, they appear in mysterious times throughout the book.
So finally, she finds out the truth of what she is, what they want with her, and why. She also finds some secrets about her, her true self. Also, she did not know about her heritage behind the powers she learned about. The love triangle and magic are unique and creative that you will enjoy most.
Author: Jocelyn Davies
Average Rating: (4.4 /5)
Category: Paranormal & Urban Fantasy Romance
Number Of Pages: 405
Available: Paperback | Hardcover | Kindle
---
Read More Similar Books: Top 15 Books About Demons