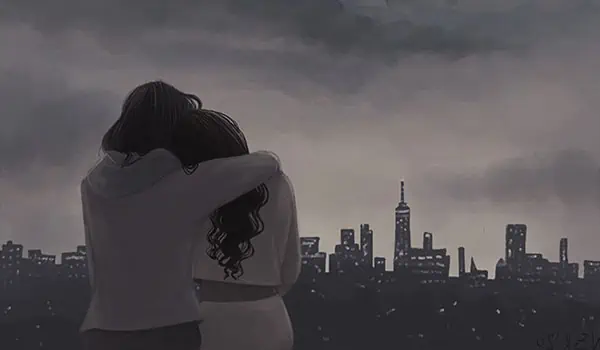 Lesbian fantasy refers to a subgenre of fantasy literature that features lesbian or sapphic relationships as central elements of the story. It covers fantasy, such as magic, mythical creatures, and supernatural worlds, with LGBTQ+ representation, specifically focusing on lesbian characters and their romantic and emotional connections.
In lesbian fantasy books, the primary characters or protagonists are women who identify as lesbians or are involved in same-sex relationships with other women. These stories explore love, desire, self-discovery, and the challenges in fantastical settings. The genre offers a space for the representation and exploration of lesbian experiences within the context of a richly imagined fantasy world.
Lesbian fantasy books can encompass many subgenres, including epic fantasy, urban fantasy, paranormal romance, and more. It can feature quests, battles, political intrigue, magical abilities, and other traditional fantasy elements while incorporating same-sex relationships' dynamics and complexities. They serve as a means of exploring identity, relationships, and personal journeys through the lens of fantasy literature.
10 Lesbian Fantasy Books
Fantasy literature allows you to escape into imaginative worlds filled with magic, mythical creatures, and epic adventures. Lesbian fantasy adds an extra layer of intrigue and excitement by incorporating LGBTQ+ characters and their journeys within these fantastical settings. Now, I'll discuss 10 books about lesbian fantasy. They will provide a sense of belonging and inspire self-acceptance and self-discovery. Let's go!
| Name | Pages | Rating (Goodreads) |
| --- | --- | --- |
| Ash | 264 | 3.6 |
| Huntress | 371 | 3.7 |
| The Priory of the Orange Tree | 848 | 4.2 |
| Girls of Paper and Fire | 385 | 3.8 |
| Of Fire and Stars | 389 | 3.7 |
| The Tiger's Daughter | 526 | 3.8 |
| The Alchemists of Loom | 395 | 3.9 |
| The Dark Wife | 264 | 3.8 |
| The Queen of Ieflaria | 182 | 3.7 |
| Seduction Spells | – | – |
Sapphic Fantasy Books
1. Ash by Malinda Lo
Ash is a captivating retelling of the Cinderella story with a lesbian twist. Malinda Lo presents a rich tapestry of magic and romance, immersing readers in a world where fairy tales come alive.
The protagonist is a strong-willed and independent young woman who finds solace in the company of a mysterious fairy. The lyrical prose and brave character development make this a must-read for fans of fantasy WLW representation.
2. Huntress by Malinda Lo
In "Huntress," Malinda shows a mesmerizing story of adventure and forbidden love set in a beautifully imagined fantasy world. The story follows two girls with a powerful connection. They go on a perilous journey to save their kingdom from an encroaching darkness.
The skillful storytelling and exploration of complex emotions make this a gripping and enchanting read. Somehow I felt a bit bored at times but never for long.
3. The Priory of the Orange Tree by Samantha Shannon
Samantha delivers a sweeping epic in "The Priory of the Orange Tree," featuring diverse characters, including strong lesbian protagonists. With dragons, political intrigue, and a richly detailed world, she creates an immersive reading experience.
The portrayal of LGBTQ+ relationships is handled with sensitivity and authenticity, adding depth and complexity to an already enthralling narrative.
4. Girls of Paper and Fire by Natasha Ngan
Girls of Paper and Fire is a spellbinding dark fantasy novel that centers on a young woman chosen to serve in the court of the Demon King.
Natasha masterfully explores identity, power, and forbidden love against the backdrop of a meticulously crafted world. The lesbian romance at the heart of the story is tender and beautifully written, making this book exciting.
5. Of Fire and Stars by Audrey Coulthurst
Audrey weaves a story of magic, political intrigue, and a forbidden love affair in "Of Fire and Stars." The story follows Princess Dennaleia, who possesses the ability to control fire. She faces the treacherous court of a foreign kingdom.
The skillful character development and the slow-burn romance between Dennaleia and her intended betrothed sister create a heartfelt narrative. The romance was great, but the fantasy was not good enough.
6. The Tiger's Daughter by K Arsenault Rivera
The Tiger's Daughter is an evocative and epic sapphic fantasy novel that explores a complex lesbian relationship. Rivera masterfully crafts a world inspired by Asian history and mythology, following the lives of two warrior princesses destined to save their empire.
The poetic prose and deep emotional bond between the protagonists make this a remarkable and unforgettable read.
7. The Alchemists of Loom by Elise Kova
Elise brings together intricate world-building, a diverse cast of characters, and a compelling lesbian romance in "The Alchemists of Loom."
The story unfolds in a steampunk-inspired world where alchemy and magic intertwine. A skilled thief and a dragon emissary form an unlikely alliance and forge a powerful connection that drives the narrative forward.
8. The Dark Wife by Sarah Diemer
The Dark Wife retells the Greek myth of Persephone and Hades, exploring a lesbian relationship between the two goddesses.
Sarah crafts a compelling and poetic story that shows love, sacrifice, and self-discovery. Diemer breathes new life into an ancient myth through her lyrical prose, offering a fresh and captivating perspective.
9. The Queen of Ieflaria by Effie Calvin
Effie Calvin introduces readers to a delightful fantasy world in "The Queen of Ieflaria." Princess Esofi's journey to find a suitable wife leads her to a charming and mysterious dragon slayer.
The book combines adventure, political intrigue, and a sweet lesbian romance with a diverse and endearing cast. Calvin's light-hearted writing style and engaging plot make this a joyous and uplifting read.
10. Seduction Spells by Lily Archer
Seduction Spells is a spicy lesbian fantasy romance that combines magic and passion. Lily weaves a story of forbidden love, intense desire, and supernatural elements. The sensual scenes between the main characters are steamy and electric, adding a compelling layer to an already captivating story.
---
These books challenge societal norms and provide insights into the experiences of marginalized communities. They promote empathy and understanding, fostering a greater appreciation for diverse identities and relationships.
Read more similar: