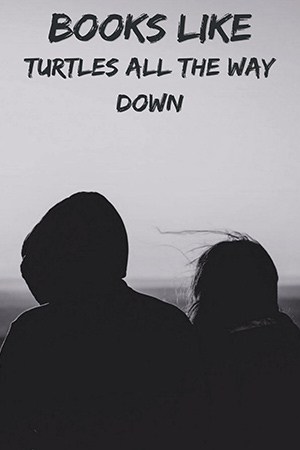 Turtles All the Way Down by John Green is a contemporary romance with mental illness. The story revolves around Aza, who deals with anxiety and OCD. She gets involved with her childhood friend Davis while trying to find out how his billionaire father mysteriously disappeared. That's the whole plot of the story.
John Green is an exceptionally talented writer. It's fascinating how he's managed to keep this book so philosophical, melody, intellectual and realistic at the same time. So many feelings were washing through me while I was reading this book, and it's so difficult to put them into words. The main highlight of the book is the characters themselves. The book has a bit of romance and mystery with the disappearance of the billionaire's father and some hilarious moments with Davis.
The main feeling is on how raw the character's mindsets are. The beauty also lies in the fact that the author has not dumbed down the language for his audience. So you can connect to the characters and the way they are thinking. Follow me if you want to read books like Turtles All the Way Down.
7 Books Like Turtles All The Way Down (Mental Health Romance)
Turtles All The Way Down shows us the friendship between Aza and Davis. Some moments were so dark in the story. When Aza is in the hospital and tries to get hold of the hand dispenser, you can see her struggling with whether to do it. So it gives such a grim but realistic perspective of the illness.
I want to share some romance recommendations with some mental health and trauma representation. People need to familiarize themselves with things they don't know much about. So I do have a long list of books to share with you dealing with various topics. I will review 7 mental health romance books similar to Turtles All The Way Down. Let's begin!
1. Waking Olivia
In this book, you're following Olivia, who had a childhood trauma that resulted in a sleeping disorder where she runs in her sleep. So it's sleepwalking but running. She happens to be a track star, and she was in a D1 college on a track team ready to go to the Olympics. Because of this disorder, all of the nightmares she had resulted in her running miles and miles in her sleep without her even remembering it very much affected her everyday life.
Olivia would go to track practice, and then she'd already been all winded, and she couldn't go through practice because she already ran ten miles. So it very much affected her, and therefore she got kicked out of her first school. At the beginning of this book, she starts on this new track team in this college, where she meets one of her coaches named, Will. He happens to notice that something is off with her, and he ends up trying to help her with this sleeping disorder problem that she's having.
So it is an excellent book that also has forbidden romance at the same time because it's a coach to his student relationship. Olivia's trauma is very much at the forefront of the story, and the whole running in her sleep thing was so enjoyable. I've never read something like this, and I was blown away by this book like Turtles All The Way Down!
Author: Elizabeth O'Roark
Publisher: Tantor Audio
Average Rating: (4.6 /5)
Tropes: Sports, Abuse, Dark, College, Taboo, Alpha male
Number Of Pages: 378
Available: Audiobook | Paperback | Kindle | Audio CD
---
2. A Brush with Love (Untitled series)
It's about the two people who are both in a dental school. The girl (Harper) is a senior in her college, and she is about to become an oral surgeon. She has all these plans for after college. Nothing is going to stop her vibes. But Harper is dealing with anxiety and panic attacks. When she goes into large crowds, she has a panic attacks. It is a big forefront of the story.
Then you have Dan, a freshman in this college, and he's having a hard time with all of his studies. One day, they both bump into each other and become friends. Dan notices Harper's mental problems, and he helps her with them.
They're attracted to each other because of all of her studies. Harper doesn't want to start a relationship, but she loves hanging out with him, and then the story will go from there. So, it's a charming story about how they deal with the anxiety in this book, similar to Turtles All The Way Down. Also, it was a very tension-filled, very adorable rom-com. I highly recommend picking it up if you're into medical romance.
Author: Mazey Eddings
Publisher: Griffin
Average Rating: (4.3 /5)
Tropes: Medical, Comedy, Mental Health, Arc
Number Of Pages: 336
Item Weight: 9.8 ounces
Dimensions: 5.34 x 0.97 x 8.32 inches
Available: Audiobook | Paperback | Library Binding | Kindle
---
3. Terms and Conditions (Dreamland Billionaires)
In this series, you're following three brothers who each get their romance, and happens to be their grandfather is the owner and founder of Dreamland Amusement Park. When their grandfather died, he left in his Will that each of his grandchildren had to complete a specific task before they could inherit their portion of the company. So in book two, you're following Declan, and his task is that he has to get married and have a child before becoming the CEO of this company.
Declan doesn't want to do this, and he ends up finding a girl who will sign a contract and marry him and have his child become CEO. He cares about being a businessman, and he's a grump. So on the day of his engagement party, when he finally meets his bride-to-be, he runs her off.
It's five minutes before the engagement party, and they don't know what to do. So Iris has been taking this girl's place for the past three years. Then they're going to have a troubled marriage, and it's a very adorable romantic story like Turtles All The Way Down. Iris, the personal assistant, happens to be a dyslexic, and it's a huge part of the story.
You see multiple times how she has a lot of issues with writing, presentations with writing, and reading emails. She has to read things three times to ensure that she doesn't spell anything incorrectly. She didn't know that Declan was aware that she had dyslexia for a very long time.
Then throughout this book, you find out that Declan was aware of this because his mother had dyslexia, and he could see its signs. So, it was so adorable how he dealt with her being dyslexic and how it was represented in this book.
Author: Lauren Asher
Publisher: Lauren Asher
Average Rating: (4.5 /5)
Tropes: Multicultural, Age gap, Fake-dating, Grumpy-sunshine, Siblings-best-friend, Slow-burn, Arranged-marriage
Number Of Pages: 492
Available: Paperback | Kindle
---
4. From Lukov with Love
It is a very slow burn enemy to lover romance about the two figure skaters who never got along. One day they get paired up to be partners, and they're going to have to work together. So they're going to turn from enemies into lovers because of the forced proximity position. Our heroine, Jasmine, is a dyslexic, and it is a big part of this story.
You see how her father would always undermine her career and never acknowledge that she has dyslexia. So it was a big thing for her family. You get to see her family in this book and how Ivan Lukov helps her deal with mental issues. The author talks about it very subtly as Turtles All The Way Down. So it was a perfect book that has that representation here.
Author: Mariana Zapata
Award nominee: Goodreads Choice
Average Rating: (4.6 /5)
Tropes: Humor, Rivals-to-lovers, Workplace-boss-coworkers, Sports
Number Of Pages: 538
Item Weight: 1.27 pounds
Dimensions: 5 x 1.35 x 8 inches
Available: Audiobook | Paperback | Kindle
---
5. Addicted to You (Addicted)
This series is a collection of ten books where you're following six characters and three different romances. Every single one of them has a different trauma or mental health disorder that they're dealing with. You first start with Lily and Lo. That is the first couple that you're going to meet. Lily is a sex addict, and Lo is an alcoholic. The main thing in this story is that you deal with them, overcoming their addictions.
You get to see their support system come into play and see them get over this addiction they have been dealing with for a long time. Then you also have a couple of more characters, including Lily's sister. She has OCD, which is a massive part of her personality. So throughout the series, she will be dealing with that a lot. If you are a fan of reading romance with mental illness like Turtles All The Way Down, you should pick it.
Author: Krista Ritchie
Publisher: K.B. Ritchie LLC
Average Rating: (4.3 /5)
Tropes: Academic, Abuse, Erotic, Fake-relationship, Forbidden
Number Of Pages: 352
Item Weight: 14.9 ounces
Dimensions: 5.5 x 0.79 x 8.5 inches
Available: Audiobook | Paperback | Kindle | Audio CD
---
6. Bane (Sinners of Saint)
Jesse, the main girl, happened to have gotten very sexually assaulted. She is very by herself because of it. The story starts when Bane wants to get a loan from her father to do a business deal. Her father said I'll give you this loan that you want if you help my daughter come out of her shell again because she is way too depressed. So he ends up befriending her and doesn't tell her that he made this deal with her father.
They're going to end up becoming friends. Then a romance is going to start because of it. Jesse went through something horrifying, and throughout this book, you see a lot of it. Also, you get to see her come back out of her shell and come through her depression because of Bane.
The struggling situation and character's behavior are similar to Turtles All The Way Down. If you like reading books with some sexual assault topics, I recommend checking this one out because it has a wonderful romance.
Author: L.J. Shen
Average Rating: (4.6 /5)
Tropes: Adventure Fiction, Dark, Sociology, Mafia-mobsters, Angsty
Number Of Pages: 356
Available: Audiobook | Paperback | Kindle | Audio CD
---
7. Dear Ava
The story is also about a girl (Ava) who went through a traumatic sexual assault experience and dealt with its aftermath. But it's a little bit less intense in this book than being.
At the beginning of the story, you see Ava's sexual assault and how she doesn't remember what happened to her and who did it to her. But she does know that it was one of the guys from her football team in her high school. So a couple of months later, when she's ready to go back to school after this event, she wants to try and find out who did this to her.
Then it starts where Ava gets this note in her locker from this anonymous person saying, I'm on the football team. After that, you get to see Knox's point of view from the person who sent her the anonymous letter. They're going to end up having a romance in real life. Also, they act as if they hate each other, but he secretly likes her. The story is going to go from there. Throughout it, you will see her and find out who did this to her.
Author: Ilsa Madden-Mills
Average Rating: (4.6 /5)
Tropes: High School, Grumpy-hero, Dark
Number Of Pages: 376
Available: Audiobook | Paperback | Kindle
---
That is all the books that I wanted to share with you for some mental health and trauma representation with romance like Turtles All The Way Down. I hope that you got some good recs from this review. If you have any recommendations to share with me, leave a comment below and let me know.
---
Read More Similar Books:
10 Psychological Thriller Romance Books
5 Mental Illness Books Like It Is Kind Of A Funny Story
5 Psychology Books About Hallucinations
5 Psychology Humor Books Like Fight Club
7 Psychology Books Like Maybe You Should Talk To Someone