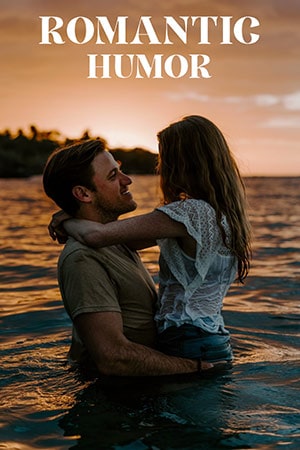 The Unhoneymooners by Christina Lauren is an adult contemporary romance that follows two character characters, Olive and Ethan. Olivia has a twin sister who always hits the jackpot in life and has everything going for her. She is engaged to Ethan's brother, and Ethan's brother is an angry man.
Olive is always unlucky because nothing ever goes as she has planned. Everything always goes wrong in her life, and everything always goes right for her twin sister. Then, on the day of the wedding, there is food poisoning. So, her sister, who is married to Ethan's brother, gets food poisoning. The whole wedding party gets food poisoning except Olive and Ethan. They hate each other.
So Olive has to pretend to be her sister, Ethan has to pretend to be his brother, and they have to pretend to be a newlywed couple. They drive to the Hawaii resort because Olive has a new job and needs her boss there. This book was good, and the plot twist was cool. If you want to read like The Unhoneymooners, keep reading.
5 Books Like The Unhoneymooners (Romantic Humor)
In the book The Unhoneymooners, Olive and Ethan's main characters go through an unexpected life journey. It is a romantic comedy book that has a lot of humor. I will talk about five romance humor books similar to The Unhoneymooners. They offer a delightful mix of romance and comedy, along with compelling characters and unique settings that should resonate with fans of "The Unhoneymooners." Let's begin!
1. Shipped
This book has been marketed as the hating game meets the honeymooners. It follows Henley, who is in her late 20s. She's a very career-focused woman and intelligent. But Henley feels like she's unappreciated at work. We get this instance right off the bat at the beginning of the book that shows you this girl is in a tough situation. She seems to love what she's doing and working very hard, but she very clearly has been wronged in a few things at work.
She has this rival coworker named Graham, who does not work in her office. He works remotely from his home, like in a different state. At first, there was a little bit of attraction on Henley's side, but any friendly feelings that she initially had towards him quickly dissolved once he became the root of some of her problems at the company.
Henley feels like she works harder than Graham, but they are both up for the same promotion. They work for this cruise line travel company, and Graham works on the social media side of things, and she's more digital marketing.
So they have to work together a lot. Then, in preparation to see who will get the promotion, their boss sends them on one of the cruises together to get the true customer experience. That's the main premise of the book. They were on a ship together like nowhere else they could go.
Author: Angie Hockman
Average Rating: 4.2/5
Category: Contemporary Romance & Humor
Available: Audiobook | Paperback | Hardcover | Kindle | Audio CD
2. Love and Other Words
It is an adult contemporary romance with a second chance relationship that goes back and forth between back and now. Like The Unhoneymooners, you see a relationship with a big falling out. They had not spoken in about ten years, and a chance encounter happens at the beginning of the book. Then, the rest of the story explains why they didn't talk for ten years when they were so in love as teenagers.
There were plenty of swoon-worthy moments. They did so well capturing the awkwardness and the butterflies of falling in love for the first time. This mystery is being carried through the entire story. There were some significant reasons why they stopped talking, some more believable than others. They're very intense. Read the book to explore the reasons.
Author: Christina Lauren
Average Rating: 4.6/5
Category: Humorous Fiction & Romance
Available: Audiobook | Paperback | Kindle | Audio CD
3. Less
Arthur Less is a novelist. He had spent 15 years with a famous poet who was 20 years his senior. They got together when Arthur was in his early 20s and had a sordid love affair. But Arthur was never fully committed. Then, fast forward a bit to Arthur in his 40s, and he begins an affair with a young lover, which goes on for nine years. So the invitation that he gets is for his younger lover's wedding. They had been together for nine years, except Arthur had never been fully committed.
This book is about a man going through funny, unexpected journeys. It is a journey of self-discovery similar to The Unhoneymooners. So, he never sees his self-purpose. He's on the sidelines of these great poets. We meet him when he gets the invitation to the wedding, and he starts to accept these engagements and opportunities and invitations to go around the world.
But as he goes to each new country, in each new city, a memory springs up for him, whether it's a memory of the famous poet Robert or his ex-lover Freddie.
We get to learn a little bit more about his backstory. He will turn 50 on this trip, and this isn't the life he thought he would see himself having. So he's looking back at this and wondering if he's made the right decisions. The way that he paints these different cities is gorgeous.
Author: Andrew Sean Greer
Average Rating: 4.0/5
Category: LGBTQ+ Humorous Fiction
Available: Audiobook | Paperback | Hardcover | Kindle | Audio CD
4. Beach Read
This is an adult contemporary standalone romance, and it follows January. She recently moved into her father's beach house, a lake house. It's up in Michigan because he has recently passed away, and she found out at the funeral that he had been having an affair before he passed away suddenly. He stayed with his mistress, so she is going there because he's left the house to her. If you find out at the beginning of the book, she's going there to clean the house, getting it ready for sale because he left it to her.
In the meantime, January is also a romance writer, which has thrown her into disarray. When her father died, it also challenged her views on romance. So she's trying to write this book. On top of that, she runs into an old college rival.
Augustus is her literary fiction rival and never took her seriously in college. Also, they did not like each other and always were butting heads, very different. So she runs into him, and they make a bet that he needs to write a romance book. She needs to write literary fiction, and everything goes from there.
This book covers so many different things, like The Unhoneymooners. At first, it takes place in a small beach lake town. There are a couple of characters that they do run across and impact their lives. The characters we get have that small town knowing each other and caring about each other feel. But there are not so many that are overwhelming. So you do get to know all the different side characters, which is a lot of fun.
Author: Emily Henry
Average Rating: 4.4/5
Category: Romantic Comedy
Available: Audiobook | Paperback | Hardcover | Kindle | Mass Market Paperback
5. Josh and Hazel's Guide to Not Dating
The book's story is about two main characters: Josh and Hazel. It starts with chapter one and then has Hazel's full name. But the representation of people of color in the LGBTQ community is significant, especially in the literature. This book is going to be so white.
Josh is a Korean-American boy, and the main character's best friend is a Korean-American woman because the love interest in the best friend is siblings. It's particularly powerful to see an Asian male love interest because there's this entire discussion about how male Asians are always portrayed as feminine. Also, it shows how they don't have the same masculinity as other men of different races.
The entire book is told in a dual POV. So you get Hazel's perspective, and you also get Josh's perspective. They're both written in the first person, so you're very much inside their minds.
The characters are super charismatic, and they have great chemistry. Josh and Hazel knew each other peripherally in college. Hazel had a huge crush on Josh, and Josh didn't seem to show any interest in Hazel. But then, later in their adult life, they meet again because Hazel's best friend is Hazel's sister. There is a lot of humor with romance, similar to The Unhoneymooners.
Author: Christina Lauren
Average Rating: 4.5/5
Category: Romantic Comedy
Available: Audiobook | Paperback | Kindle | Audio CD
6. The Dating Playbook by Farrah Rochon
In this sports romance, a professional football player teams up with a talented coach to return to the field after an injury. What starts as a professional relationship evolves into something more. This book offers the same blend of humor and romance as "The Unhoneymooners."
7. To All the Boys I've Loved Before by Jenny Han
Though targeted at a slightly younger audience, this book offers a fun romantic scenario that kicks off with a case of mistaken intentions—letters to former crushes are accidentally sent out. The book explores themes of identity, love, and family, all with a lighthearted touch.
8. You Deserve Each Other by Sarah Hogle
This romantic comedy explores what happens when an engaged couple starts to have second thoughts, but neither wants to be the one to call off the wedding, leading to all kinds of comedic sabotage. Like "The Unhoneymooners," it features characters moving from antagonism to true affection.
9. Well Met by Jen DeLuca
In this rom-com, two characters meet at a Renaissance fair and face their roles both in and out of character. It provides the same situational humor and romantic tension, making "The Unhoneymooners" a delightful read.
10. Red, White & Royal Blue by Casey McQuiston
This book explores the relationship between the First Son of the United States and the Prince of Wales. Initially at odds, the two young men fall for each other. Like "The Unhoneymooners," the story features a blend of humor, romance, and enemies-to-lovers dynamics, albeit set against a political backdrop.
---
Each of these books captures romance, comedy, and complicated relationship dynamics, making them good options for fans of "The Unhoneymooners."
More Romance Books:
Books Like Tell Me Three Things
Teen Romantic Comedy Books Like Flipped
Romantic Fun Books Like The Upside Of Falling
Funny Romance Books Like American Royals