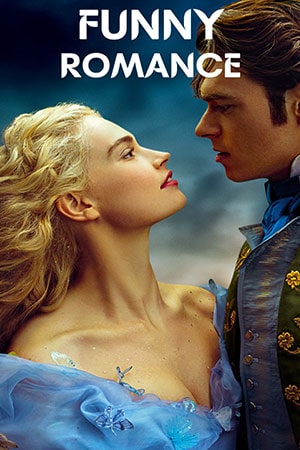 American Royals by Katharine McGee follows four main characters. It's set in a world where America has a monarchy system. George Washington decided to become king rather than the president. It follows modern-day America, where they've changed the law so that the firstborn will become the monarch rather than the firstborn male. One of the main characters we follow is Beatrice, the first Queen of America ever. Her chapters will focus on the struggles of becoming Queen.
The second main character, Samantha, is the second child. She has a twin brother, and she is second in line to the throne, but she is seen as the spare, and no one knows what to do with her. Her main character is Nina, Samantha's best friend from a poor background. Throughout this novel, she starts a relationship with Samantha's brother and the prince everyone wants to be. Then we have Daphne, who used to be with the prince, who wants to climb socially. If you want to read like American Royals, stay with me.
5 Books Like American Royals (Funny Romance)
The best part of American Royals is that it follows four main characters who are entirely different, but they all like the classic. Beatrice struggles with not having control over her life, having to do what she's told to do, not being able to act out, and following these rules and regulations constantly. Samantha is the opposite. She's acting out in a way to be seen because no one ever pays attention to what she's doing unless she's doing something bad. So she keeps doing bad things.
Nina constantly feels like she doesn't fit in this world, and they don't want anything to do with her. But she's falling in love with the prince, and she can't control it. She struggles a lot with the press and having all that attention on her, and that is mainly her struggle, and it is a very morally great character.
Daphne is so annoying, but she's such an exciting character to follow because she's so outright about being a horrible person in a way. We also have four different romances that also follow different romantic tropes. There are so many plot twists. It keeps you on your toes constantly. Now I will review 5 historical romance books similar to American Royals. Let's go!
1. The Heir Affair
This book is the sequel to the Royal We. At the end of the first book, the two main characters, a prince and the American Marry, into the Princess family, are disgraced. There is this big scandal that happens. An American marrying into a British family is a difficult situation. So they are on the run. They go to a countryside cottage and pretend to be other people to escape the scandal. Then the grandmother, who is the reigning Queen, has a stroke. So they rush back to go to her side. Also, there is where the story of The Heir Affair takes place.
As American Royals, there's the question of whether the American will get pregnant to produce another Heir. So some other things happen in regards to that title. It is a turmoil of many things that connect with a beautiful story at the end. They survive temporarily because they're already married. You will see more about how they survive with the family, the grandmother, and their other friends connected to them within the monarchy.
Author: Heather
Average Customer Review: (4.3 out of 5, on Amazon)
Category: Romantic Comedy, Historical Fiction
Available: Audiobook | Paperback | Hardcover | Kindle | Audio CD
---
2. The Royal We
The Royal We follow American Rebecca Porter as she goes to England to attend Oxford University. She's neighbors with the future King of England, Prince Nicholas. Starting as friends, Bex and Nick quickly realize that they're falling in love with one another. Suddenly, Bex is thrown into the royal spotlight, where her every move is judged and analyzed. Bex only wants to marry the man she loves, not the king he is destined to be. So the big question is, will Bex go through with the wedding of the century?
This book is Kate Middleton and Prince William fan fiction. When Bex starts getting into this relationship with the future King of England, it is a fairy tale life for her until she realizes that the fairy tale life is not all it's cracked up to be. It has many downsides, especially once she's thrown into the media spotlight.
Being with the future King of England places Bex under scrutiny and judgment. It causes a big rift between herself and her family and even her twin sister. Even though it is a romance between Bex and Nick, it's also a story about these two siblings, similar to American Royals.
Author: Heather Cocks
Average Customer Review: (4.3 out of 5, on Amazon)
Category: Romantic Comedy, Women's Fiction
Available: Audiobook | Paperback | Hardcover | Kindle | Mass Market Paperback
---
3. Her Royal Highness
This is an LGBTQ book, so this follows two girls. We have a lesbian, bisexual romance in here. The main character is Millie. She lives in Texas, and she's living her life. Then she sees her girlfriend one day, but she isn't her girlfriend. They were exclusive, kissing a boy. So she decides to apply to boarding school in Scotland. Moreover, she applies to this boarding school in Scotland, where all the princes of Scotland have gone.
Millie is super excited because she's in love with Scotland, and she has this whole vision of how it's going to go. She has a real brat for a roommate. So she calls that roommate a weird name. It turns out that her roommate is the Princess of Scotland, and she is Flora. Millie is sent off with Flora, who is her roommate, and something happens that you will have to read the book to find out, and everything changes after that. The comedy and romance aspects are very likely to American Royals.
Author: Rachel Hawkins
Average Customer Review: (4.5 out of 5, on Amazon)
Category: LGBTQ+ Literature & Comedy Fiction
Available: Audiobook | Paperback | Hardcover | Kindle
---
4. One to Watch
This book follows a plus-size fashion blogger and social media influencer. After a one-night engagement with the issue, she had been in love with Ray. She decided that maybe she should not focus on love for a little while. She winds up trying to distract herself otherwise, including watching reality TV. She is invited to be the main star when the next season comes along.
At this point, she's not looking for love, so she goes on the show with the idea that she will use it to influence her career. Some more help get more contacts, and she can improve her standing in the industry. However, she doesn't expect that from these many handsome men, including Asher, Luke, Wyatt, and Sam.
She finds out that maybe there might be love on the cards. After all, this novel was hilarious and emotional. Romance is very much the main plot point. Many things have her self-worth to do with her family, but a lot is centered on romance, like American Royals. So if you're not interested in a woman's view of dating, this will not be a book for you.
Author: Kate Stayman-London
Average Customer Review: (4.4 out of 5, on Amazon)
Category: Romantic Comedy
Available: Audiobook | Paperback | Hardcover | Kindle
---
5. Symptoms of a Heartbreak
The main character is a sixteen-year-old genius girl. Her mom is a pediatric oncologist, and also her best friend, when she was younger, died from leukemia. So she has a lot of ties to the pediatric oncology world and a lot of like motives to want to become a pediatric oncologist. The rest of the story is about her first year in residency and her age difficulties. She's not mature enough or grown enough to be able to do things. So people are not taking her seriously because she's so young.
The main character will take medical terms and incorporate them into her casual speech. There is a medical-legal term almost for everything we say in casual terms. She had such a complex about people not taking her seriously because of her age. But also, it was to the point where she had zero humility. She did not even know her place in the hierarchy at all. If you like American Royals, then you must read it.
Author: Sona Charaipotra
Average Customer Review: (4.2 out of 5, on Amazon)
Category: Romantic Comedy
Available: Audiobook | Paperback | Hardcover | Kindle
---
More Comedy Romance Books: 5 Books Like The Unhoneymooners