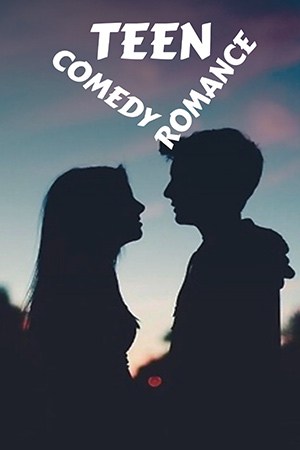 Flipped starts off with two seven-year-olds who end up in the same neighborhood. Julianna lives there, and then Bryce shortly comes along. They start as regular 7-year-olds afraid of the "cooties," but soon it gets so interesting because now they're age 13 in the eighth grade. We hear from Bryce at one time, and then it flips to Julianna's point of view. Now it starts to get real interesting.
Bryce is the most lovely thing that she's ever seen. She's flipped from when he moves in across the street from her house in the second grade to Bryce. Julie is annoying. Through fabulously entertaining, alternating perspectives, we get to watch Bryce and Julie as they grow up together from the second grade to the eighth grade. If you want to read books like Flipped, follow me!
5 Books Like Flipped (Teen Romantic Comedy)
In the book Flipped, We watched Bryce-Julie figure out that they have a lot to learn about themselves and don't know everything they think they know. The result is a completely charming journey through adolescence that young readers will appreciate. I will review 5 books similar to Flipped. Let's go!
1. Today Tonight Tomorrow
This is a young adult contemporary, the enemies-to-lovers trope. They're not enemies but more like rivals. The story follows Rowan Roth and Neil McNair, who have been rivals for high school. They have been competing in everything from test scores to student council elections to pull-up contests in gym class. So they're both overachievers.
The story only takes place in one day, which is on the last day of senior year. It is told from Rowan's point of view, but we learn a lot about the love interest through her eyes. So it's the last day of senior year, and Rowan is hoping that she is named valedictorian over Neil. But, we learn early on in the story that Rowan isn't named valedictorian.
Then Rowan realizes that there is one last chance to beat Neil at something, namely the Howl. So the Howl is a game for the seniors that is like a scavenger hunt and part assassin. It takes them all over Seattle, and there's a winning prize of 5000. Rowan is determined to beat Neil at this game. But when she overhears a group of seniors plotting against her Aneel, they decide to team up and work together to be the two remaining players.
Then they will destroy each other once and for all as they spend more time together. They get to know each other and see how their relationship transforms over twenty-four hours. Many important topics are brought up in this book, such as religious discrimination, stereotypes, and dysfunctional family problems. So you can relate these facts with Flipped. Also, it talks about how terrifying it can be to leave high school and enter that adulthood phase and the struggles of getting approval from parents.
Author: Rachel Lynn Solomon
Average Customer Review: (4.5 out of 5, on Amazon)
Category: Teen & Young Adult Romantic Comedy, Friendship Fiction
Available: Audiobook | Paperback | Hardcover | Kindle | Audio CD
---
2. You Have a Match
This is a book about Abby, and Abby sends away for DNA testing. The result she gets back is astonishing. She finds she has a full biological sister who's a year older than her. So her parents, right before they had her, had this other kid that they put up for adoption. Without their parents knowing, Savannah (Savvy) invites Abby to come to summer camp with her so they can get to know each other and figure out what happened with their parents 18 years ago.
Abby goes to the camp, but she doesn't get off on the right foot there at all. They are very different people. Savvy is a rule follower, and she's very disciplined. Abby breaks many rules, and she's all over the place. Also at the camp is Abby's best friend, Leo, who has more than friendly feelings.
So it adds a little romance to the book. What ensues is a summer filled with miscommunications, pranks or two, and mostly a lot of family drama that kept me turning the pages of this book. Like Flipped, It's a wonderful book about sisterhood and second chances and facing the uncomfortable parts of life.
Author: Emma Lord
Average Customer Review: (4.1 out of 5, on Amazon)
Category: Teen & Young Adult Romantic Comedy, Siblings Fiction
Available: Audiobook | Paperback | Hardcover | Kindle
---
3. Stargirl
This book takes place in a high school. It's narrated by Leo, who's one of the students at the high school. This new girl comes to the school named Stargirl. Stargirl is different and weird by the normal standards of society. She likes to play the ukulele around school and sing Happy Birthday to everyone, and she wears clothes that aren't like the other kidswear.
This book is mainly about nonconformity, and looking at people differently because someone's different doesn't mean that's a bad thing. Stargirl is one of those books that came highly recommended to me by many people. It's a great story about looking at people complexly and how it's natural to be different. Sometimes, it's even better to be different.
Stargirl will change, and people will not like her towards the end of the book. I like the ideas that Jerry Spinelli brings up through Stargirl about looking at other people more than looking at yourself. That's something that everyone goes through, no matter what age you're at. But many times, teenagers especially struggle with what people think about? So Stargirl is the opposite of Flipped, but the theme is very similar.
Author: Jerry Spinelli
Average Customer Review: (4.7 out of 5, on Amazon)
Category: Teen & Young Adult Fiction, Loners & Outcasts Fiction (Teachers' pick)
Available: Audiobook | Paperback | Hardcover | Kindle | Mass Market Paperback
---
4. Tokyo Ever After
Izumi Tanaka is a Japanese-American raised in her small northern Californian town. It's always been her and her mother against the world because she has never known her father. But one day, she gets a clue who he is, so she reaches out. Also, it turns out her father is the Crown Prince of Japan, making her a literal princess.
Izumi travels to Japan to meet her unknown father and be in this country that she's always dreamed of in a whirlwind. But being a princess is not ball gowns and tiaras. There are also conniving cousins, power-hungry press, and this bodyguard with whom she does not get along. She also has thousands of years of traditions and customs to learn overnight.
Izumi soon finds herself caught between her two worlds and the two different sides of her in America. She was never American enough, and now in Japan, she has to prove that she's Japanese enough, and it's a book about self-discovery, among other things. The romance element was enemies to friends to lovers, and it all happened fast like Flipped. Maybe not the romance itself, but the transition between those categories happened quickly.
Author: Emiko Jean
Average Customer Review: (4.5 out of 5, on Amazon)
Category: Teen & Young Adult Contemporary Romance, Parents Fiction
Available: Audiobook | Paperback | Hardcover | Kindle | Audio CD
---
5. Curvy Girls Can't Date Quarterbacks
The basic premise is a curvy girl. She gets into a bet with one of those mingle-cliquish types at her school, where she thinks that she cannot date the famous quarterback of the school, which also happens to be her ex-boyfriend. So the main character takes that bet. She doesn't know how she's going to do it.
She gets a guy, and she's getting the guy for the right reasons. But the man realizes that he's part of a bet. A couple of times, she would lay a little bit negative. This is what's going on in this girl's life, but they never fully address it. They're going to in the second book. If you like the first book and Flipped, you can take the next one because the second one is more interesting and funny.
Author: Kelsie Stelting
Average Customer Review: (4.6 out of 5, on Amazon)
Category: Teen & Young Adult Clean & Wholesome Romance (Best Seller)
Available: Audiobook | Paperback | Kindle
---
More High School Romance Books: 5 Books Like Fallen Crest High