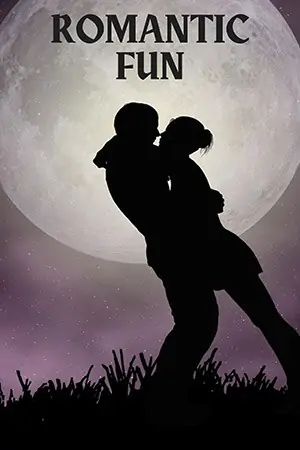 The Upside of Falling by Alex Light follows 17-year-old Becca Hart. She is a teenager who has a very cynical attitude towards love in real life but loves to read romance novels. One day, her former best friend Jenny McHenry accuses her of knowing nothing about love because she has never had a boyfriend as opposed to Jenny.
This prompts Becca to lie and claim that she knows about love because she has a boyfriend. When Jenny calls her bluff, jock and football player Brett Wells comes to the rescue pretending to be Becca's boyfriend. She plays along immediately. Brett and Becca create a contract where they have to pretend to be the other person's boyfriend or girlfriend. Becca needs a fake boyfriend to prove to Jenny that she knows about love, and also because when Brett swooped in to save her, he said that they had been dating for a while.
So Becca now needs to keep up that charade for a bit, and Brett needs a fake girlfriend because his dad has been on his case. But why has Brett not had a girlfriend in his entire time in high school? The reason is that Brett wants to focus on football and doesn't have the time for girls. Keep scrolling if you want to read novels like The Upside Of Falling.
5 Books Like The Upside Of Falling (Romantic Fun)
The Upside Of Falling is a comedy and romance book with two teenagers. Both teens have varying situations at home that understandably make them both reluctant to enter relationships. We get to see how those situations play out and how they affect the fake relationship that Becca and Brett have.
This book is written in the first person from two perspectives Brett and Becca's points of view. The main protagonists are both in high school, so it's not like their innermost thoughts are super complex and profound. I will review 5 rom-com books similar to The Upside Of Falling. Let's begin!
1. The Ex Talk
It is an adult contemporary rom-com style book set in Seattle, and our main character, Shay Goldstein, is 30 years old. She works as a producer for a public radio show, and public radio has been like her whole life. She's always loved it as a kid growing up. It was what bonded her and her dad. But she's always wanted to be a host. Even though she's been at this radio company for 10 years, she's always been a producer.
The station is struggling, so they're trying to develop ideas for a new show to get the new buzz and help them out. She comes up with the idea to do a relationship show. But instead of having the two hosts be a couple, have them be exes.
So they all love this idea. But the only hitch in this is that they decide her ex will be her co-worker, with who she doesn't get along. They've never dated. So it's like the fake dating trope, but they pretend to be exes on this radio show and talk about relationships. Along the way, they have to get to know each other because they're pretending to be each other's exes. So we get to see the fake relationship like The Upside Of Falling.
Author: Rachel Lynn Solomon
Average Customer Review: (4.2 out of 5, on Amazon)
Category: Multicultural & Interracial Romance
Available: Audiobook | Paperback | Kindle
---
2. Love From A to Z
This book is ultimately a love story and is a why contemporary romance about two Muslim teens that fall in love on a trip to Doha, Qatar. Zainab is a young activist who was suspended from school, and Adam is currently hiding a secret from his family. The opening of this novel begins with a third-party narrator as The Upside Of Falling. She remarks on how she has collected the two diaries of Adam and Zainab and will read you their diary entries to formulate their love story with their permission.
It was only brought back into the text twice after, and this ultimately set up a play-like structure with an overture and intermission and a curtain call. The other two sections that we get are the diary entries of Adam and Zainab. So both Zainab and Adam have a diary, a journal structured in marvels and oddities. It's one of those structured journals that you can play with, and they are supposed to record marvels as many times as they record oddities. As the story progresses between marvels and oddities, these two start to frame their mindset as a fun tiny element.
You got to see how individually they progressed who experienced and explored those ideas. But then how they played off one another and what is a marvel may be odd to the other. The characters were allowed to flourish so that the reader could settle into a thought process. We got to dive more deeply then and in a more nuanced way into the psychology of both of these teens.
There's a certain amount of wonder and suspension that you can create in your life when you are putting down forcibly discovery, trying to be as vague as possible. A fight scene happens between Adam and Zainab, and this is when their diary entries exit and this third party narrator comes in, and it works on its own. With those complexities, they weren't falling in love with one aspect of each other. Each discovery was another discovery that brought them closer together, and that's very authentic and delightful to experience.
Author: S. K. Ali
Average Customer Review: (4.7 out of 5, on Amazon)
Category: Teen & Young Adult Romantic Comedy
Available: Audiobook | Paperback | Hardcover | Kindle | Audio CD
---
3. All This Time
The main characters of the book are Kyle and Kimberly. Towards the end of the book was, the girl in Kyle's dream state that he fell in love with found closure in real life. Either way, he's changing for the better or worse, and then time goes backward for him, and it's hard. So the idea is even though he suffered a tragic loss, he moves on. You're watching him learn and figure out how to deal with the loss. He's fine because he's been in a coma.
Over the time that he had been learning to live his life without his ex-girlfriend, that's what he kept telling himself. As because a girl in the hospital who is there every day is talking to him, and all of the stories she's telling him to have a good piece of reality within them. So not everything he learns about her is fake. All of that stuff makes sense. But then, when he wakes up, he can't let go of this new girl, and he has a hard time accepting that. So, in the end, everything works out because that's how we all want books to be like The Upside Of Falling.
Author: Mikki Daughtry
Average Customer Review: (4.7 out of 5, on Amazon)
Category: Contemporary Romance Comedy
Available: Audiobook | Paperback | Hardcover | Kindle | Audio CD
---
4. Second First Impressions
The main character is Ruthie Midona, and she encounters a gentleman named Teddy Prescott. So Ruthie works at Providence, it's like an older home for richer folks, and she has been a secretary, administrative assistant, for about six years. Ruthie is twenty-five and dresses like she's eighty-five.
Ruthie hasn't left Providence the grounds of Providence even in a long time. She feels a great devotion to these turtles, which are endangered, and Providence is one of the few places in the world that has the highest concentration of this endangered turtle. Moreover, she hasn't had a boyfriend or date since maybe her senior prom. She ends up having a co-worker whose name is Melanie. Melanie sees that her friend needs help. She needs to get out of this rut.
So Melanie proposes this new thing that she is trying out because she loves setting people up and pairing people together that she calls the Suzuki method. It's like an eight-week program where you start figuring out your ideal mate and what you're looking for.
But in the meanwhile, Ruthie ends up going to the gas station to fill up the car. She ends up lending money to Teddy Prescott, who was on his motorcycle. Little does she know that Teddy is the owner's son, the new owner of Providence, and he shows up at her doorstep the next day. So Teddy is supposed to be saving money for his tattoo shop.
Teddy has a history of dating someone and then dumping them very quickly, and everyone is warning Ruthie not to get involved with him. He's not a permanent solution for what she's looking for. So do they get together? How do they get together? Are they able to make better second first impressions for themselves? There are many questions and mysteries similar to The Upside Of Falling.
Author: Sally Thorne
Average Customer Review: (4.2 out of 5, on Amazon)
Category: Romantic Comedy, Women's Friendship Fiction
Available: Audiobook | Paperback | Hardcover | Kindle | Audio CD
---
5. To Love Jason Thorn
The main character is Olive, and she has awkwardness and quirkiness. At the story's beginning, we meet Olive while waiting to have her novel pitched to a movie production company. She is already super nervous. She has her best friend on the phone, talking her through it.
So Olive goes into the conference room. She researched and prepared for this meeting, so she's sitting there. Then, as she's trying to put her best professional foot forward, more people join them in the conference room. Jason Thorn is her childhood crush. So one of the very first guys she laid eyes on in her lifetime, she asks to marry. She claims him as her husband, which is fantastic. She's trying to do things to cover her face so that Jason doesn't see her and notice her.
Jason is there to be the male role in her story, and as he's sitting there. He's so excited to see her and her. On the other hand, she has some different feelings. She has followed along with his career and things of that nature as her family has done the same. So you get background on Jason's ties to her family, Jason's ties to her. There's a little twist in there that you may not see coming. Then you have that classic romance piece like The Upside Of Falling.
Author: Ella Maise
Average Customer Review: (4.3 out of 5, on Amazon)
Category: College Romance & Comedy
Available: Audiobook | Paperback | Kindle | Audio CD
---
More Romantic Comedy Books: 5 Books Like The Unhoneymooners