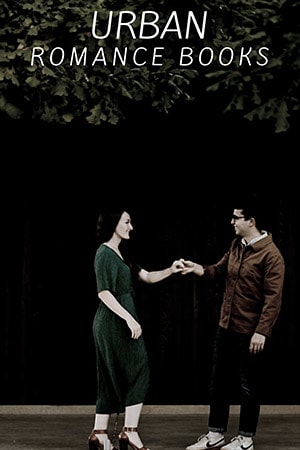 As usual, romance books with urban settings are love stories, but the world-building and background are different from other stories. We already have a prebuilt world ready to go. The most common book we see with the urban or small-town setup is urban fiction/fantasy romance. The characters find each other easily because the urban area is small and not crowded.
So there is much possibility for second chance love and quick chemistry formation. One thing I always search for in urban romance is the culture which gives me a classic vibe. As a classic lover, I read at least one classic or city/small-town romance. So I have a reading list for you. Keep scrolling!
7 Urban Romance Books (City/Town Love Story)
Reading urban romance in a city/small town or jungle is a fantastic feeling I can not describe enough. I mostly read this type of book on rainy or winter days, which reminds me of my childhood and school. I also can feel the silence of the urban area and the natural beauty. Do you want that feeling? I am going to discuss my favorite 7 urban romance books. Let's talk!
| Name | Key Focus | Review (Goodreads) |
| --- | --- | --- |
| Addicted | A married couple loses their spark, and the woman finds an exciting man, but she deals with some issues. | 4.2 |
| Magic Slays | A woman works for an agency to find missing people and meets a man she feels attracted to. | 4.4 |
| Darkfever | A girl is trying to find her missing sister, where she discovers her magical power and love. | 4.0 |
| Dead Until Dark | A mind-reader girl can not read a vampire's mind, and they try to discover one another. | 3.9 |
| Breaking Dawn | A wolf-shifter and a girl struggle for their love. | 3.7 |
| Seven Days in June | Two high school students spend seven days together and have a cute relationship. | 4.0 |
| The Boyfriend Project | A girl uses her sister's Twitter for fun, but it goes something the wrong way where a romance occurs. | 3.5 |
Urban Romance Books List
1. Addicted
Addicted is African-American urban romance fiction. The movie captured most of the story from the book, but the book is excellent. We follow a woman named Zoe and her husband, Jason. They've known each other since they were young. In terms of relationships, they've only known each other, and anyone looking outside would think they have a perfect marriage. They have beautiful kids and a beautiful house. So, everything seems perfect, but Zoe feels that their marriage lacks good sex.
Sometimes, Zoe tried to talk to her husband about how she felt because he could not sexually perform. But Jason wasn't ready to listen. He didn't understand. So Zoe meets a potential client who is the man that she cheats on her husband with and has an affair with. After that, the audience believes that Zoe has an addiction. Zoe meets the guy who introduced her to a new world of great sex. She could have done better in terms of trying to solve this situation.
The story had me thinking about what marriage is. Suppose you cannot talk to your partner about what you're thinking and how you're feeling about certain situations. It stresses how important communication is in a marriage. What I liked about the movie is that we see Jason's pain when he discovers his wife has been cheating. So when he goes to the session that Zoe's therapist invites him to, he also believes it could be his fault.
What confuses me about the story is there's always a reason for being a sex addict. We find out later on in the book that something happened to her in her past that is supposedly the cause of her addiction. We also find out that Jason's past is causing him to be unable to perform sexually. So we get to see Jason's childhood trauma, and how it's affecting him made sense to me. I recommend the book to adults.
Author: Zane
Narrator: Nicole Small
Publisher: Blackstone Audio, Inc. and Buck 50 Productions, LLC
Tropes: Black & African American, Anthologies, Drama
Number Of Pages: 336
Available: Audiobook | Paperback | Hardcover | Kindle | Audio CD
2. Magic Slays (World of Kate Daniels)
Magic Slays is an urban fantasy romance that won Goodreads Choice Award Nominee. It is also the first book in the World of Kate Daniels series. We follow a girl (Kate) who has an agency that works to find missing people. The first three-four books are Kate as Mercenary. The other books are Kate as consort, and the last is Kate as Bad Queen.
This book has a lot of good development between Kate and Curran as they're both learning to be partners because neither of them has ever had to try to be accountable to someone before. There's a lot of give and take there. Kate is often portrayed as being more unreasonable than she is.
Curran often is much more the problem than Kate in that respect. You get to see vampires and werewolves, which is the surprising part I should not spoil. If you want a strong female lead with action-packed romance, pick the book and try to read the entire series.
Author: Ilona Andrews
Narrator: Renée Raudman
Publisher: Tantor Audio
Tropes: Paranormal, Myths, Female-lead, Action
Number Of Pages: 308
Available: Audiobook | Mass Market Paperback | Hardcover | Kindle | Audio CD
3. Darkfever (Fever)
Darkfever is a paranormal romance set in a town. The story is about a girl named Mac. She has a sister, Elena, who is studying abroad in Dublin, Ireland, where she is murdered. The investigators in Ireland want to drop the murder investigation. They've had no leads and don't know who the murderer is. So Mac gets on a plane, and she flies to Dublin to light a fire under the investigators.
So while in Ireland, she discovers that she can see fairies. Never in her life has she seen fairies before. Some are ugly, and some are beautiful. The book leads you through her self-discovery of her abilities and an underworld of fairies that she never knew existed. She meets a man named Jericho Barrons, who owns a bookstore in Dublin, and she teams up with him to figure out the mystery of her sister's murder. Along the way, she finds more clues about herself and what is happening with the fairies.
As you go through the series, it gets better and better. Mac goes through a huge transformation. So how she's described in the first book is not the person she is in the fifth book. If you're reading this and you're annoyed with Mac, stick with it because she was portrayed to be to the next extreme. You can see her transformation move throughout the books.
I enjoyed seeing her change and grow throughout the story. Also, I was happy with how everything was wrapped up and what happened with all the characters. It works out well for me, and that's a hard thing to do. I have issues with many book endings, and this one was one of my favorites. So, take it!
Author: Karen Marie Moning
Narrator: Joyce Bean
Publisher: Brilliance Audio
Tropes: Classic Literature, Fairies, Dystopian, Alpha-male
Number Of Pages: 309
Available: Audiobook | Paperback | Hardcover | Kindle | Mass Market Paperback
4. Dead Until Dark (Sookie Stackhouse)
Dead Until Dark is the first book in the Sookie Stackhouse series about an urban fantasy love story. You might recognize if you have watched True Blood or read the series because it was familiar. Some differences happened, but they stayed true to the story for the most part. In this book, we follow Sookie, who lives in a small town in Louisiana. Vampires have recently come out of the coffin and are trying to drink true blood, synthetic blood that sustains them.
Sookie can read people's minds. While some people see it as a valuable ability, she views it as a disability because she can't always turn it off. She's got to put this wall up, and it's a lot of work for her to be around people. So when Vampire Bill enters the scene, she's surprised that she can't read his mind and values that peace. He's not only fascinating as a vampire but also a very peaceful person to be around for the most part, aside from the drama.
There are a lot of murders happening specifically to waitresses or girls that hold down similar jobs, and they have associated themselves with vampires in one way or another. These attacks are being pinned on Bill and a few others. But Sookie doesn't believe Bill is the villain. I needed more than the writing style and character building. If you want steamy scenes and mystery, then you can read them.
Author: Charlaine Harris
Narrator: Johanna Parker
Publisher: Recorded Books
Tropes: Mysteries, Horror, Small-town, Thriller
Number Of Pages: 292
Available: Audiobook | Paperback | Hardcover | Kindle | Mass Market Paperback
5. Breaking Dawn (The Twilight Saga)
Breaking Dawn is the fourth book of The Twilight Saga, the most popular urban fantasy romance of all time. The movie/book starts with the wedding. Kristen did an excellent job looking like she was about to puke, which is what Bella would look like. I spotted Stephenie Meyer in the crowd at the wedding. During the wedding, they use the same song that they use at the end of the first book. It's a good song, to begin with, but it's a nice link to the first one. It was weird that Bella and Edward were performing their wedding ceremony.
Whenever the humans are in any of the Twilight, it's lovely. The montage of all the speeches at the wedding was good. The big question is: Why does Jake have a mustache? The dynamic between Bella and Edward doesn't feel right. They're such quality human beings, but during the whole honeymoon montage, Bella puts on sexy lingerie to seduce Edward. They're even legitimately smiling. The scene in the ocean was horrible. The other sex scene was pretty good.
Bella's human moment was very well done, showing her nervousness. So then Bella discovers that she's pregnant. Edward turns into a douchebag, and we're back in Forks. They did such an excellent job of making Bella look horrible. There were sparkling wind chime noises in the background with a small-town vibe. Overall it was better than I expected, especially the beginning and the end were quite enjoyable.
Author: Stephenie Meyer
Narrator: Ilyana Kadushin, Matt Walters
Publisher: Listening Library
Tropes: Supernatural, Vampire-werewolf
Number Of Pages: 756
Available: Audiobook | Paperback | Hardcover | Kindle | Mass Market Paperback
6. Seven Days in June
Seven Days in June is an interracial contemporary romance set in an urban area. The story's primary focus is the interpersonal relationships between the two main characters, their love interests, and the people around them. It also deals with some heavy themes and triggers, which I wasn't expecting with the light-hearted and funny book.
The book is about Shane and Eva, who were high school sweethearts. They spent seven days together in June in their senior year of high school and fell in love, and then something broke them apart. They're meeting again 15 years later, also in June, which takes place over a week in June. So it's about rekindling their romance for each other, but again, dealing with stuff in their personal lives and healing from some trauma.
Eva struggles heavily with chronic migraines that are so horrible, so be careful with this one. I loved the romance, which was super cute when they did have those cutesy romance scenes. The writing was good, and some things didn't work for me as much. We get Eva and Shane, the two love interests primarily. But we also get random side characters' points of view, either whole chapters in their heads or sections that are told through their lens.
So when all these other characters started popping in, and we started getting more of their input, it pulled me out of the story a little bit. I even enjoyed some of the darker themes and the heavier topics and how that was done with all of these other characters.
Author: Tia Williams
Narrator: Mela Lee
Publisher: Grand Central Publishing
Tropes: Second-chance, Mental-health, Interracial
Number Of Pages: 336
Available: Audiobook | Paperback | Hardcover | Kindle | Audio CD
7. The Boyfriend Project
The Boyfriend Project is another African-American urban fiction with steamy romance. The book starts with a woman named Samantha Brooks getting ready with her sister. Her sister is reading to her a date someone's typing about on Twitter that's gone wrong. In her mind, she was supposed to have a date at that same restaurant tonight.
So as her sister continues to read the tweets, she puts the puzzle pieces together, shows up at the restaurant, and figures out the mystery. The boy she's dating is not only two-timing her, and he's three-timing her because another girl in the same situation who read about this date on Twitter shows up at the restaurant! They all have it out with him.
It's funny because he's a creep and deserved it. They all walk out and become friends. Someone records this, and it pops up on social media. So it follows Somaya to her job. She's known as the girl that went off, and she doesn't want people to think of her like that. But it happened, and it's already out there anyway. She forms a bond with these two women, and they become friends.
They decide to make a boyfriend pact so that they can take time away from guys, work on themselves, and find new hobbies, whatever that may be. Then she meets a guy at work who's not all he says he is. It turns out he's undercover for the FBI because there's some fishy stuff going down at her job, and she doesn't know any of this. They end up falling in love at first.
So it was nice to relax and refreshing to see them get mad at him and rebel against him. The plot, storyline, narration, dialogues, and character development are average, but the romance scenario is very poor. Overall, you can enjoy the story and characters.
Author: Farrah Rochon
Narrator: Je Nie Fleming
Publisher: Hachette Audio
Tropes: Black-African American, Arc
Number Of Pages: 352
Available: Audiobook | Paperback | Kindle | Audio CD
---
More urban romance books with their tropes and main themes:
The Wedding Date by Jasmine Guillory: A charming and delightful urban romance that follows two individuals from different backgrounds who agree to be each other's date to a wedding. The chemistry between them is electric, and the story features diverse characters and tackles themes of interracial relationships with grace and sensitivity.
Tropes: Fake dating, diverse characters.
Main theme: Interracial romance.
The Hating Game by Sally Thorne: A fun and quirky office romance set in an urban area featuring two coworkers who start as enemies and slowly fall for each other. The banter between them is witty and entertaining, and the tension builds up to a satisfying conclusion.
Tropes: Office romance, enemies-to-lovers.
Main theme: Romantic comedy.
The Kiss Quotient by Helen Hoang: A heartwarming and steamy romance that follows a woman with autism who hires a male escort to help her with her lack of dating experience. The characters are well-developed, and the story touches on themes of self-acceptance and overcoming insecurities.
Tropes: Opposites attract, autism representation.
Main theme: Overcoming insecurities.
The Perfect Find by Tia Williams: A captivating and engaging urban love story that follows a successful fashion editor who finds herself torn between her career and her feelings for a former flame. The characters are complex, and the story delves into themes of work-life balance and the pursuit of true happiness.
Tropes: Second chance romance, the fashion industry.
Main theme: Career vs. love.
The Proposal by Jasmine Guillory: A fun romance that follows two individuals who agree to a fake engagement for different reasons. The story features diverse characters and explores themes of trust and vulnerability in relationships. The chemistry between the characters is palpable, and the ending is satisfying.
Tropes: Fake engagement, diverse characters.
Main theme: Learning to trust again.
Those are my best urban romance novels recommendation. If you have already read any of them, let me know your opinion. Also, you can share any urban fiction with me because I love to add my TBR from the recommendation.
Read more similar books:
7 Dual Perspective Romance Books