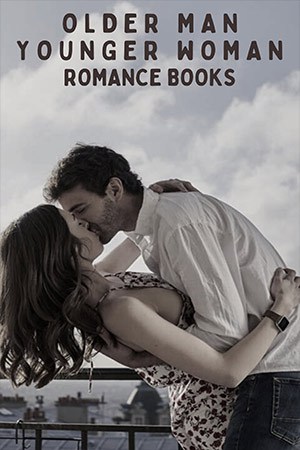 Older man and younger woman is an age-gap romance that makes the book and the storyline so interesting that they are both held back by that age difference. All across cultures, women tend to be slightly younger than their husbands.
Evolutionary psychology has argued that this is mutually beneficial because younger women are more fertile, and older men tend to have more resources to provide for those offspring. But more recent research suggests that people who are less desirable as partners participate in these relationships, indicating that it may be social factors causing people to go into age-gap relationships.
A study by Mansour and colleagues found that men and women married to significantly different age spouses are negatively selected, meaning they're not as desirable partners by specific metrics. This is contrary to popular belief, but the study found that these participants had lower cognitive ability, educational attainment, and occupational wages.
The age gap couples experience socially and how they navigate these prejudices. This type of relationship receives stigma in certain circumstances. Romance books with older hero younger heroines represent these scenarios. If you are waiting to read this romance trope, keep scrolling.
7 Older Man Younger Woman Romance Books (Age-gap Romance Story)
We have all seen the stereotypical scenario of a beautiful younger woman with an older, resourced man. Age gap relationships generally refer to a ten-year or more difference in age, and they very often involve an older man partnered with a younger woman.
Only 1% of age-gap couples involve an older woman partnered with a younger man, and all cultures demonstrate the age gap. Some African countries have a larger average of about 30%, whereas, across Western countries, only about 8% of all married heterosexual couples are classified as having a large age gap.
There's minimal research or evidence on same-sex age gap couples, but what we do have suggests that the rates are much higher. About 25% of male-male and 15% of female-female unions demonstrate a large age gap. So there are a huge amount of readers who love to read age gap relationships where the man is older than the woman. Now, I will discuss 7 older man younger woman romance books for you. Let's go!
| Name | Key Focus | Review (Goodreads) |
| --- | --- | --- |
| Praise | A girl tries to convince her ex's dad to get her deposit back, and they form a relationship. | 4.1 |
| A Touch of Taboo | From an early age, the heroine wants her boyfriend's dad as her guardian and lover. | 3.6 |
| Violent Delights | A girl somehow falls in love with her family killer. | 4.0 |
| The Pool Boy | A woman accidentally forms a relationship with her friend's son. | 3.7 |
| Unconditional | A policeman is trying to protect a high school girl, and they make a relationship slowly. | 3.9 |
| Love Unexpected | A schoolgirl likes her teacher, and their romance unfolds. | 3.7 |
| Balance | A Russian gymnastics coach slowly builds a relationship with his student. | 3.9 |
Older Man Younger Woman Romance Books List
1. Praise (Salacious Players Club)
Praise is a workplace boss-employee, forbidden age gap, ex-boyfriend's dad, and dom-sub romance. It's got all of the buzzwords and tropes. The story is about a younger woman (Charlotte) who, at the beginning of the book, breaks up with her older boyfriend, and they live together. So they break the lease on their apartment, and she needs to get her security deposit back. But the security deposit was sent to her ex's dad (Emerson).
So Charlotte has to go to his house to pick it up. Emerson is a billionaire businessman. He owns a sex club where people go to explore their kinks safely. When she arrives, he does not know who she is. He mistakes her for his new secretary, telling her to kneel and call him sir. She's very confused at first, but she kneels, and that's when he realizes she's not his new secretary. She's his son's girlfriend. That's where the story goes from there. Emerson realizes that she needs money, so he offers her a job as a real secretary, not his secretary.
So the rest of the book is about a boss-employee relationship where they're very attracted to each other. As Charlotte is his son's ex-girlfriend, there's so much tension. They play into a dom-sub dynamic. If you like erotic romance with older man younger women, you must try it.
Author: Sara Cate
Narrator: Jack Calihan, Vivienne LaRue
Tropes: BDSM, Dual-pov, Spicy
Number Of Pages: 341
Available: Audiobook | Paperback | Kindle
2. A Touch of Taboo (Series)
A Touch of Taboo is a popular series that contains all age gaps books where the hero is older than the heroine. There is a total of five books in the series. All of these are single dad-guardian vibes. The first book, Your Dad Will Do, is an ex-boyfriend's dad romance. Our heroine has a guy who becomes her guardian, and he only sees her on her birthday. So on her 25th birthday, she finally seduces him.
However, if you are going to read the series, don't binge them. Space them out because they do get very repetitive. These are good to read every once in a while when you're looking for something short, steamy, and possessive age-gap love. I recommend the whole series if you have no objection to taboo and spiciness.
Author: Katee Robert
Narrator: Jenny Nordbak
Publisher: Trinkets and Tales LLC
Tropes: Alpha, Dark, Twist
Number Of Pages: 150
Available: Audiobook | Paperback | Kindle
3. Violent Delights (White Monarch)
Violent Delights is a cartel crime romance about a girl (Natalia) who witnessed her mom dying when she was a little kid. The guy who killed her mom was standing over the body. Then he used her as a shield to escape the house, leaving her locked in an underground tunnel for hours in the dark and disappearing into the night.
Now Natalia's all grown up and dating that man's younger brother. They're very serious about love. But then, all of a sudden, he shows up again. She hates him, but she's super attractive to him. I loved those vibes, she genuinely hates this man, but he's hot. So it isn't very clear. There are three books in the series. You will want to binge this because it ends on the most exciting part of the book, which annoyed me, but it's such a great time.
The first half of the first book is exciting, but the middle half is boring, and the story is predictable, which is the negative side of it. The plot, dialogue, POV, and narration are good enough. If you like enemies-to-lovers with a very older man and younger woman love, I recommend it.
Author: Jessica Hawkins
Narrator: Emma Wilder, Brian Pallino, Christian Fox
Publisher: 518 Books, Inc.
Tropes: Dark, Crime, Love-triangle, Enemies-to-lovers
Number Of Pages: 310
Available: Audiobook | Paperback | Hardcover | Kindle
4. The Pool Boy (Nashville Neighborhood)
The Pool Boy is about a woman (Erika) who recently divorced. She's starting over in life, and her best friend's son is her pool boy. One day she's out at the pool tanning topless. Erika doesn't know that he will show up that day to clean the pool. Suddenly she hears a gasp and looks over, and there's the pool boy. From that, they have an attraction and a romance.
There's also a big music element to it because Erika is a music producer and works as an executive in music and the older guy is an amateur musician. She loves his music so much that she gives him the start of his career. So they're also working together in that aspect. If you read instant spicy love with older man and younger woman characters, check this one out. Avoid hardcover because it has negative issues, but the paperback is excellent for font size, color, binding, cover, and paper quality.
Author: Nikki Sloane
Narrator: Tara Langella, Tim Paige
Publisher: Shady Creek Publishing
Tropes: Alpha-male, Insta-lust-love, Emotional-manipulation
Number Of Pages: 326
Available: Audiobook | Paperback | Kindle
5. Unconditional
Unconditional is a dark, steamy high school romance where police fall in love with a younger school girl. We follow a girl named Maddie and a guy named Cal. Maddie has a hard life growing up. She lives with her parents, who are drug addicts, and the book starts when she is a child. So the police show up, and they're to rescue her from the upstairs closet. Cal is fresh and new to the police scene, and she grabs onto him and won't let him go.
Maddie's parents died, and she has no other living relatives. So she's going to be put into the system. Cal has an instant connection with her, so he adopts her. When Maddie is in high school and a senior, some attraction starts between her and Cal. She's always felt it, but he hasn't. This is interesting because it is such a taboo fact that he is her legal guardian. QB Tyler writes it well, but it doesn't feel like grooming. It's so perfect, and it makes for a beautiful story. If that sounds interesting to you at all, read it.
Author: Q.B. Tyler
Tropes: Dark, Law-enforcement
Number Of Pages: 307
Available: Paperback | Hardcover | Kindle
6. Love Unexpected
Love Unexpected was written as a response to the love and adoration that Q.B. Tyler got for her unconditional audience. She wrote this for the fans who loved Maddie and Cal. So this book is about Dominic and Sasha. When she sees a new teacher at her elementary school, Sasha is a young girl, and she's in love with him.
Suddenly, Dominic meets her mom, and they start dating. So Dominic and her mom start dating, and they ultimately get married. Now she lives with him. He is her stepfather! Then years of fly by, and she's now in high school. Unfortunately, her mother passes away unexpectedly, leaving her with what to do.
Sasha's a high school senior but doesn't want to move in with her grandparents. So she stays in the same house as Dominic, and things pick up from there. They're both grieving the loss of her mom and his wife, and they grieve together. It's such a very steamy. The tension is excellent. There's a vast age gap, like 20 years. So it is good if you're looking for an age-gap romance and something a bit more taboo about stepdad romance. If that sounds interesting to you, don't miss it.
Author: Q.B. Tyler
Tropes: Interracial, Grumpy-sunshine, Angst, Smut
Number Of Pages: 292
Available: Paperback | Hardcover | Kindle
7. Balance (Off Balance)
Balance is a dark sports romance between an older coach and his younger student. The story follows a girl named Adrianna and her coach Kova. He is a Russian gymnastics coach, and she wants to go to the Olympics. So she moves to a different state to attend this huge gym that is super well known for sending people to the Olympics. Kova is an ex-Olympic player, and he used to be in the Olympics and has won many medals. So she trains underneath him, and they start a romance.
This book has many issues because there is an age gap and a power dynamic that could be fairer. As a coach, some say it could take advantage, and it's inappropriate. So some readers have a lot of issues with this book. Everyone has their preferences, but this book was super addicting. Each of the books in the series leaves off on a cliffhanger. So it's not a companion novel where you get to finish their story. Keep that in mind as you take on this series if you choose to do so.
Author: Lucia Franco
Narrator: Sarah Puckett
Publisher: Pink Flamingo Productions
Tropes: Sports, Drama, Virgin-hero-heroine
Number Of Pages: 610
Available: Audiobook | Paperback | Kindle
So that is all of the older man, younger woman romance novels I have for you. I hope you enjoyed it. If you're interested in following me on social media, I'm most active on Twitter, where I post my story and update all the time.
Read more similar books:
7 Older Woman Younger Man Romance Books