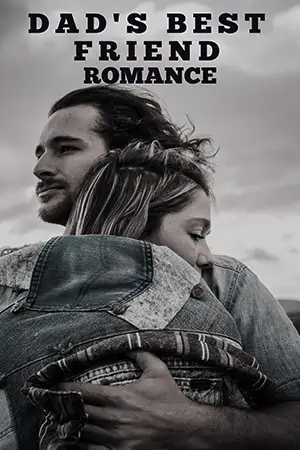 Romance books about dad's best friend have tension between the older partner and the younger partner rebelling. One of the other issues in age differences in relationships is expectations about lifestyle or stage of life. The big question is about having an open discussion around children. Is having children an essential factor for either or both of the partners? It comes up in all couples and relationships but in age-based relationships. Also, it can be more significant when one of the parties has passed the age of giving birth to children or has children already from previous relationships.
So how do you feel going into a significant age, different relationship about the idea of possibly not having children? Are you okay with that? How do you feel about going into a relationship where your partner already has children from a previous relationship? Another issue is the attitudes and reactions of parents and family members who have prejudices against age differences in a relationship.
They'll have a lot of ideas about why it's right and why it's wrong. Those ideas, and discussions in the relationship, should be discussed openly and frankly. Ultimately, the major difference, the issue with the age difference, is not about the age. It's about the perception of age and what comes with age. We live in a society with many prejudices and ideas about older and younger adulthood.
We have these ideas that young people are more immature and less experienced than older people are wiser and more experienced. Often in relationships, you'll find things flipped. So, I take romance with dad's best friend as normal as other relationships, which must face the challenge with father and society. If you want to read this romance trope, stay with me.
7 Dads Best Friend Romance Books (Age-gap Love)
You'll find that older people like mom or dad's best friends are exposed to new things and ways of looking at the world through their younger partner's eyes. Being open to these differences can be an inspiring and powerful way to experience the world from another person's point of view.
We can see these experiences in this age-gap relationship or romance where both feel physically and mentally satisfied with BDSM or erotic vibe. So I love age gap romance with brother's best friend or dad's best friend, and I read their stories from books. I will discuss my 7 favorite dad's best friend romance books. Let's go!
| Name | Key Focus | Review (Goodreads) |
| --- | --- | --- |
| Second Semester | A lawyer heroine finds a lawyer in her office, her dad's best friend, and they have a steamy relationship. | 3.8 |
| My Dirty Duke | The 18-year-old heroine discovers the romantic tension toward her father's friend. | 3.8 |
| Liar | The heroine builds a BDSM relationship with an older man, her uncle's best friend. | 4.0 |
| Entice | A girl develops feelings toward her dad's friend when she is younger and finds him again on her 21st birthday. | 4.0 |
| Bulky | A 27-year age gap love story between a girl and her dad's best friend with a huge smut background. | 3.4 |
| Praise | An adult man mistakenly picks a girl who is his son's girlfriend and friend's daughter. | 4.1 |
| Mafia Mistress | In a mafia world, the heroine is kidnapped by her fiance's dad, and they can not hold their attraction for so long. | 3.9 |
Dads Best Friend Romance Books
1. Second Semester (Campus Tales)
Second Semester is an age gap student-professor and a dad's best friend romance. The dad's best friend is a lawyer, and owns a practice together. Our female character, Serena, is interning at the law office during college to get a feel of what it's like. So they've forced together a workplace, a little bit of romance. There is something about the dad's best friend trope where you constantly have to sneak around.
They always have the most interesting places. So, they have sex in the most bizarre locations on the desk, under the desk, in a hallway, or in the elevator. It is a short novella that is steamy but has angst. If you haven't already, you don't have to read First Semester, but it gives a little more insight into the second book. But they're both novellas, so read them both. If you love a lawyer romance where the hero is a lawyer, check this out.
Author: Q.B. Tyler
Publisher: Independently
Tropes: Divorced-hero, Virgin-heroine, Spicy, Insta-love
Number Of Pages: 200
Book Weight: 7.5 ounces
Dimensions: 5.25 x 0.46 x 8 inches
Available: Paperback | Kindle
2. My Dirty Duke: A Dark Victorian Novella
My Dirty Duke is a historical daddy's best friend love story. If you have Kindle Unlimited, you can download it for free. I read this around Christmas time. It is a short steamy novella. The story follows Violet, 18, and her dad's best friend, Max, in his late thirties. He distances himself when he realizes she's getting older and has a more womanly figure.
Max decides to stop coming to her house to see her dad because of some feelings for her. The first time they meet, when she's an adult, he's having sex with another woman. Violet stands there and watches. It was so hot and smutty. You get a good story as well. There was a lack of chemistry or romance, but I enjoyed their sexual tension.
Author: Joanna Shupe
Tropes: Victorian, Alpha-male, Pining-hero, Single-parent
Number Of Pages: 114
Available: Paperback | Kindle
3. Liar (Voyeur)
Liar is a dark BDSM erotic college romance. I was on the fifth book when I looked up dad's best friend's love, and this one came up. Then I started reading, and it's technically my uncle's best friend, but Olivia looks at her uncle (Daniel) as a second father. She's very close to him. She's more close to him. Also, she has daddy issues. I love a man who can talk dirty and do dirty things to the female character. But I love it even more when the female character constantly pushes him and flirts with him.
Olivia tries to get Daniel riled up on purpose by wearing skimpy clothes, flirting, subtle touches, and all of this. Moreover, she does little roleplaying things, talking dirty to him. My cheeks were blushing a little bit while listening to the audiobook.
They have a moment two years prior in Voyeur, a club in the series. But Olivia didn't know then that that was her uncle's best friend. Two years later, they meet at a family dinner, and she's interning for him, and they're forced together that way. Daniel's possessive and jealous hero, and I love it. This one was one of my favorites in the series.
Author: Fiona Cole
Narrator: Ava Erickson, Brian Pallino
Publisher: Dreamscape Media, LLC
Tropes: Dark, Workplace, Rich-hero, Angst, Best-friends-sister
Number Of Pages: 256
Available: Audiobook | Paperback | Kindle | Audio CD
4. Entice (The Price Family)
Entice is a drama romance, and I was surprised when I started reading this that it was a dad's best friend. We have two main characters, Grayson and River. They had a little moment when River was younger, but now she's 21, and he's in his late thirties. They're meeting again after she goes through some things with her mom. This one stems from daddy issues. So Grayson takes care of her, which will sound bad but not a fatherly figure. But he wants to protect her. That's the part I loved about it.
Also, they had to keep the forbidden aspect a secret for many of the books. The characters are obsessed with each other, which sometimes causes misunderstandings. The story, plot, and theme were average, but the steaminess was hot. If you like taboo romance with dad's best friend, read it. Avoid the hardcover because it has some quality issues. Pick the paperback, which is incredible for font size, color combination, cover, binding, and page quality.
Author: Ava Harrison
Publisher: AH Publishing
Tropes: Slow-burn, Grumpy-hero, Enemies-to-lovers
Number Of Pages: 391
Available: Audiobook | Paperback | Kindle
5. Bulky
Bulky is another book where the female character pushes the main male character to get his attention. So not only is it the best friend's dad thing but there's a 27-year age gap! Gunner's 45, and Josie's 18. Josie turned 18 because she and his son had very similar birthdays around the same time. So they celebrated, and she's been in love with him since she was 12 years old. This one is not for everyone. People will not like this one because she likes the cutesy little girl thing to get him.
When the older man hires a younger woman for attention and gives her things, she needs money. So it's dad's best friend, but they're not best friends. They know each other through work. Her dad lost a lot of money, so she is trying to attend college but doesn't have money for tuition. It goes bad because Gunner gives her money, diamonds, penthouses, and cars at night. It gets in the way of her being able to tell him her true feelings.
Author: Jessa Kane
Tropes: Secret-relationship, Insta-love, Virgin-heroine
Number Of Pages: 73
6. Praise (Salacious Players Club)
Praise is technically an ex-boyfriend's dad's romance. This is one of the best sub-relationships I've read where the hero makes sure the heroine consents to everything. So it all starts when our female character and her boyfriend break up, but they're getting out of an apartment lease. So she needs the money back from the deposit she put down, or at least half of it. He denies her proposal. Then she goes to see his dad.
His dad said that if you want money, get on your knees. So, she gets on her knees, and the whole situation is a complete misunderstanding. He did not realize this was his son's ex-girlfriend. It is a workplace, and the dad hires her as his assistant, but they also cross the line. There are BDSM and age-gap aspects. It's a remarkable book dynamic, and I loved it so much.
Author: Sara Cate
Narrator: Jack Calihan, Vivienne LaRue
Publisher: Sara Cate
Tropes: Smut, Dual-pov, LGBT
Number Of Pages: 341
Available: Audiobook | Paperback | Kindle
7. Mafia Mistress (The Kings of Italy)
Mafia Mistress is technically a fiance's dad trope, but it still counts the same aspect. It's a mafia romance where the female character is forced into an arranged marriage, and her fiance's dad comes to collect her. They live in Italy, and she lives somewhere in the United States. So he takes her back to his house, and she meets her fiance. She has a cool friendship with her fiancee. But what gets it going is her attraction and lust for her fiancee's dad.
I promise you that you will not be disappointed when you read this. I love the duet, but some people hate it. The story was not good enough, but the setup was satisfying. The first half was exciting, but I did not like the middle half. The author saves the story with a cliffhanger ending. If you love smutty age-gap romance, check out this duet.
Author: Mila Finelli
Narrator: Antonio Amato, Charlotte Claremont
Publisher: Dolcezza Press
Tropes: Alpha-male, Mafia, Bad-boy, Pregnancy
Number Of Pages: 304
Available: Audiobook | Paperback
Those are my dad's best friend romance novels recommendations. You can let me know if you have any recommendations for me in the comments down below. You can share your opinion about this trope if you don't have any recommendations.
Read more romance books:
10 Romance Books With Single Parent
15 Brothers Best Friend Romance Books
15 Closed Proximity Romance Books