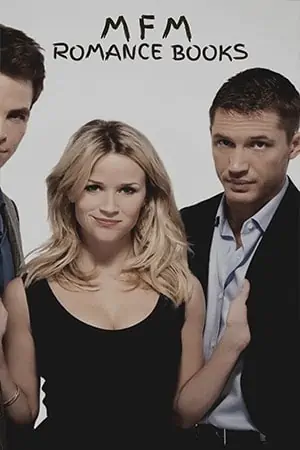 Many couples are in the swinger lifestyle, open poly relationships, and they begin their journey by having a threesome like MFM, MMF, or FMM. It's a fantasy that's high up on most people's lists. That is a hidden fantasy that people will reveal in those questionnaires and magazines. There are many different ways to have threesomes because many people can be involved.
MFM romance can be challenging in some relationships as well. It's important to remember when the topic comes up and the couple has decided that that is something they prefer. The gentleman feels much more comfortable with it, and the female partner is fine with that as well. So many couples gravitate towards having a threesome because of fear from one of the partners or about someone of the sex they have feared.
For instance, you might have a couple, and the man is uncomfortable with his wife being within the man. Therefore they're not going to do couples or vice versa. Maybe the woman is awkward with her husband being with another woman. So they're not going to do a couple. They're not going to get into a couple of swaps because one of them fears their partner being with someone of the opposite sex.
So that's why if one or the other has that fear of their partner being with someone of the opposite sex, the solution is to have a threesome. If you want to read and enjoy it with books, stay with me till last.
7 MFM Romance Books (Two Guys, One Girl Love Story)
Books with MFM romance involve straight sex and bisexual sex in the man's mind, in fantasy. Having a threesome doesn't mean all three people have to be involved. Part of the great thing about a threesome is one can sit back and watch. It brings a different flavor to the partnership, an entirely different way to explore that playtime with your partner. You can do certain things in a threesome that you're not going to be able to experience any other way.
It taps into different concepts of how relationships work, how they can thrive, and how you feel. It also lets you see how you can be with your partner and another person. While I read MFM books, I find a deep bonded connection with my significant partner because it's another layer of conversation in that I can have intimacy. Now, I will talk about my 7 favorite MFM romance books. Let's begin!
| Name | Key Focus | Review (Goodreads) |
| --- | --- | --- |
| Stitches | Three best friends swap each other partner to enjoy their life. | 3.8 |
| Gifting Me To His Best Friend | Two best friends are in different relationships, and they exchange their partners for fun. | 3.8 |
| Theirs Ever After | A prime and his bodyguard are in a relationship, and one day they have a night with a girl. | 3.8 |
| Wicked Villains | The retelling story of the Greek God's sexual life. | 3.5 |
| Sinfully Theirs | A bisexual male couple enjoys their life, and one of them has a wife who shares both of them. | 4.1 |
| Sugar Daddies | A girl finds two sugar daddies already in a relationship, and they use her for their baby. | 3.9 |
| Confessions | With a BDSM vibe, a lawyer and the mafia's son are in a romantic relationship. | 4.3 |
MFM Romance Books List
1. Stitches
Stitches is a dark erotica MFM/MMF or threesome romance. The story follows three best friends. Mainly the guys are best friends, but the wife is also a friend. It starts when both of these couples are married. But the one couple, his wife, cheats on him. So they're getting divorced, and he's sad and thinking of moving away and starting fresh. His best friend, who is again also married, doesn't want him to leave. Also, he realizes he's lonely and that being around a couple so happy together would be hard for him.
So he invites him to share his wife. There's also a little submission going on with her and him. Also, they discuss their jealousy of it. The guys do have a relationship. They can work out how they share and make it work, especially when there's a long-standing relationship between the man and the woman. That only sometimes works for me because I usually like when there's a long-standing relationship between the males. This one is for you if you love polyamorous relationships or love triangles with lots of angsty and forbidden aspects.
Author: Sam Mariano
Tropes: Friends-to-lovers, Second-chance, Dark
Number Of Pages: 364
Available: Paperback | Kindle
2. Gifting Me To His Best Friend (A Touch of Taboo)
Gifting Me To His Best Friend is a little Christmas menage novella with LGBT characters. This book is about a couple (Emma and Grayson) who always have Christmas with their best friend and will stay at a house together. The thing that made this one work for me is the guys are best friends, but they do have other feelings, and they did have stuff going on.
In the interim, when they were away from each other for some time, Grayson ended up getting engaged and married to this woman. But they like some kinky stuff together. On Christmas, Grayson decides to give it to his best friend, and they do it for the weekend for the holiday trip. They are going to try to see where it goes.
Grayson's friend Derek was so hot, and I was tempted while I read the smut scene. The writing style, plot, characters, narration, and dialogues are also good enough and emotional. The negative side of the book is the lack of chemistry and story. I recommend this book if you only want to see the steamy scenes and MMF romance.
Author: Katee Robert
Publisher: Trinkets and Tales LLC
Tropes: Funny, Alpha-male, Forced-proximity, Reverse-harem
Number Of Pages: 114
Available: Audiobook | Paperback | Kindle
3. Theirs Ever After (Twisted Hearts)
Theirs Ever After is another LGBT with an MFM love story. We follow an exiled prince and his bodyguard, who are best friends and who've been in a sexual relationship for a long time. Then they go out one night with a girl. They have a super hot night with her and never plan to see her again. So that's what the novella starts.
A year later, our Prince Theo hasn't stopped thinking about Meg. So he returns and finds her, and his bodyguard tries to stop him. Meg fit with both of them so well. This is about them seeing each other again, as well as he is a prince and how his country will feel about him if he's in a polyamorous relationship. It was the first montage I'd ever read where the author was fully trying to make the relationship work between three people. Avoid the hardcover because it has some negative issues, but the paperback is excellent for font size, color, cover, binding, and paper quality.
Author: Katee Robert
Publisher: Trinkets and Tales LLC
Tropes: Suspense, Twists, Royalty, Bodyguard
Number Of Pages: 238
Available: Paperback | Kindle
4. Wicked Villains
Wicked Villains is a dark paranormal retelling series with various types of romance like BDSM, MMF, MFM, etc. The second book, Learned My Lesson, has a magnet. We have Hades, Hercules, and Meg. Hades is the owner of the sex club that a lot of the wicked villain stuff revolves around. He has a long-standing relationship with Meg, but they've grown stagnant, and they're not fulfilling each other's needs the way that they want to. So Hades has an underhanded plan where he's trying to get back at Zeus, which involves Hercules.
Then Hercules is the one their relationship needs, not the person they need. Hercules must be protected at all costs. Then the fourth book, The Beast, is between Beast Gaetan and Isabelle. We've seen them in different scenes together in which the opponent, and super sexy, but they still have an antagonistic relationship together. These two are confusing to set up, but the Wicked Villains series works because these territories exist. So, take it!
Author: Katee Robert
Tropes: Age-gap, Crime, Adventure, Myths, Classic
Number Of Pages: 230
Available: Audiobook | Paperback | Hardcover | Kindle | Audio CD
5. Sinfully Theirs (Naughty Nookie)
Sinfully Theirs is a reverse harem bisexual romance with a male-female-male relationship. In the story, we follow a bisexual male couple who are gay, but they don't think they're bisexual. Then someway they bring a woman (Mona) into their relationship, and they discover themselves with a new identity. The male-male part of the relationship is always the most challenging part to believe if we accidentally end up together.
There needs to be a long-standing relationship between at least two, and the author covers them perfectly. We meet Mona first, and she gets courted and swept off her feet by the man who's a famous writer. She has never looked him up before and doesn't know him. She has a one-night stand with him that turns into a weekend.
The way that the writer explains his bisexuality is incredible. Once we get Mona's husband's perspective, we realize he isn't comfortable with it. But he also loves the man so much that he's willing to let him still have this part of his sexuality if it means they get together. The story was heart-wrenching and a bit of a darker one. Overall, you can enjoy the whole series with many plot twists.
Author: Serena Akeroyd
Publisher: Independently Published
Tropes: Military, Contemporary, Polyamory
Number Of Pages: 430
Available: Paperback
6. Sugar Daddies
Sugar Daddies is another threesome erotica with a well-known reputation in the Book Community. Our heroine, Katie, looks on a sugar baby's site to find a sugar daddy to help her financially. She's getting cut off from her family for some specific reason. So she finds this about the male-male couple looking for a third for their relationship. So she goes to meet them and discovers a gay couple. They've been together for a long time.
The couple is looking for a baby mama, but they don't only want a surrogate. They want a third in their lives and to be their wife. So they've tried this a couple of other times, and it has yet to work out. Also, one of the partners is very sweet, and everyone falls for him. Then the other one is a more stern and dominant figure.
Katie joins in, and they also have some rules. They want to be able to all have sex together. So she needs to be okay with that. Then eventually, they want to be able to bring up the fact that they want a baby with her. Then it starts with a crazy bananas sex relationship between these three.
Also, it has a bit of fantasy because they're sugar babies, so they will help her pay for what she needs and buy her nice things. I found many mixed reactions to this book on Goodreads. So, you can try it if you are okay with the age gap and sex-for-money character.
Author: Jade West
Tropes: Multiple-pov, Friends-to-lover, Workplace, Age-gap, Strong-female
Number Of Pages: 444
Available: Audiobook | Paperback | Kindle | Audio CD
7. Confessions
Confessions is polyamory love series that represents many romance tropes like enemy-to-lover, arc, age gap, second chance, and so on. The first four books are about MMF/MFM/MM relationship, and then there's a spinoff. The first four books are Robbie, Julien, Priest, and The Princess. Robbie is about a married male-male couple. They want to bring a third male into the relationship because they're both dominant. Priest is the more dominant of the two. Julien is still dominant, but he's submissive to Priest.
So they want to bring in a third to dominate someone together. BDSM is a big part of this one. We have Robbie, who is so precious and a very feminine princess. Usually, what I love about a male-male relationship is that it's two dominance each other. We get to see flashbacks to how he first met Priest.
So Priest is a lawyer, and that's how we know him as he's a business partner from one of our characters in a previous book. Then Julian is a celebrity chef. But when Priest first met him, he was a young man who tried to rob him. So we get to see how they became a couple. Then we get to see he's the son of a mob boss and how he became a lawyer. So some fantastic mystery elements are going on in it, and it's super sexy. The series needs to be discussed more, but Frank exclusively writes male-male.
Author: Ella Frank
Narrator: Charlie David
Publisher: Ella Frank, LLC
Tropes: Arc, Lawyers, Open-relationship
Number Of Pages: 284
Available: Audiobook | Paperback | Kindle
Those are my best MFM romance novels that make me so excited. I hope you will give me some of your recommendations because a threesome is something I will always take a recommendation for.
Read more similar books:
12 Contemporary Reverse Harem Books
7 Reverse Harem Bully Romance Books
10 Reverse Harem Academy Books
10 Dark Fantasy Reverse Harem Books