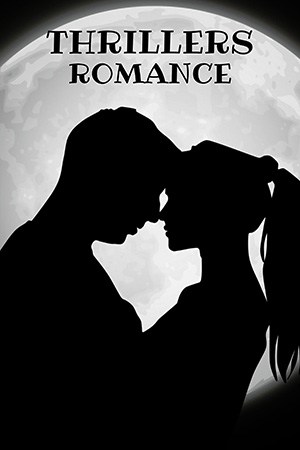 Verity by Colleen Hoover is a standalone psychological thriller and falls into romantic suspense, a mash-up of thrillers and romance novels. It touches on morality, truth, love, and the blurred lines between reality and fiction. The main character of Lowen is a struggling author. She has been taking care of her mother, who has cancer. Her mother passed away at the beginning of the novel. She gets an offer to finish a very popular series of novels from a very successful writer named Verity Crawford.
So Verity Crawford's husband is Jeremy, whom she met earlier that day and has a very strong attraction to. She takes the offer because she needs the money, and Jeremy offers to let her stay in their house while she goes through Verity's notes. So when Lowen reaches the house, she finds an autobiography Verity wrote of her life, in which Verity comes off as a horrible person.
Lowen begins hating Verity as a person. Then there's all these twists and turns in it. That makes it a thrill ride, and there are points in the story that you don't know who to believe. Whether it is Lowen, you should believe Jeremy, or maybe you should believe Verity. So it's an exciting premise.
Books like Verity come with intricate and multi-layered plotlines. These narratives are masterfully crafted to keep you guessing until the very end. These novels feature the characters' psyche, exploring their motivations, vulnerabilities, and dark secrets. The character development is both fascinating and thought-provoking.
10 Books Like Verity (Thrillers Romance)
If you typically read lighter or different genres, diving into psychological suspense or dark romance can broaden your literary horizons. It's a chance to challenge yourself and explore different facets of storytelling. Verity is a psychological thriller that has also been classified as a romance. It is about an author, and she's been trying to get a new contract. She had a lot of things going on in her life that were preventing her from writing, and she needed money. Her publisher is trying to get a ghostwriter to finish the contract, and they selected Lowen for this. The circumstances are very strange.
There are a lot of secrets being kept by all of the characters, and you don't know what's going to happen. This book is unsettling. There is a plot twist in this second to the last chapter, which changes your perspective on the entire book. After reading it, you are eager to read more similar, right?
I will talk about 10 thriller-romance books similar to Verity. The suspense in these novels makes them hard to put down. You'll turn page after page, eager to unravel the mysteries and understand the characters' choices. Beyond the suspense, they also touch on profound themes like morality, the nature of truth, the boundaries of love, and the complexities of human relationships.
| Name | Key Focus | Tropes |
| --- | --- | --- |
| Forgiving Lies by Molly McAdams | A love story woven with secrets, danger, and deception. | Undercover cop romance, hidden identity, love triangle, danger and romance blend, secrets and lies, redemption, slow-burn romance. |
| Midnight Rescue by Elle Kennedy | A dangerous mission where an assassin and a mercenary find love amidst chaos. | Enemies to lovers, dark past, strong female lead, alpha male, team dynamics, suspenseful romance, kidnapping rescue, undercover operations. |
| The Girl in 6E by A. R. Torre | A reclusive camgirl fights her homicidal urges, only to be tested when a young girl's life is in danger. | Dark past, inner demons, anti-heroine, digital age profession, moral dilemma, slow-burn romance, suspense, redemption arc. |
| First Touch by Laurelin Paige | A woman's search for her missing best friend leads her into a passionate and dangerous relationship with a powerful and enigmatic man. | Erotic thriller, romantic suspense, missing person mystery, alpha male, dark past, power play, intense attraction, high stakes, emotional complexity, secrets and lies, manipulation, personal demons. |
| No Escape From War by Cynthia Eden | A protective hero is searching for his relationship status and trying to recover it. | Protective-alpha, bodyguard, banter, dual-pov. |
| Just a Hint by Lori Foster | A tough mercenary rescues a schoolteacher from danger, leading to an unexpected and passionate romance. | Alpha male, damsel in distress, protector romance, instant attraction, opposites attract, danger and romance blend, kidnapping, bodyguard romance. |
| Talk Me Down by Victoria Dahl | A romance writer returns to her hometown and finds herself drawn to the local police chief while dealing with a stalker. | Small-town romance, secrets and lies, past lovers reunited, protective alpha male, stalker subplot, comedic elements, strong female lead with a creative career, steamy romance. |
| For the Love of Pete by Sherryl Woods | A cheating romance with marriage and surprise pregnancy. | Harlequin, small-town, heroines-ex-cheats. |
| Lies by Kylie Scott | A woman discovers her fiancé's secret life as an undercover operative after their relationship takes a turn for the dangerous. | Hidden identity, undercover operative, strong female lead, action-packed romance, danger and deception, betrayal and trust issues, opposites attract, slow-burn romance. |
| Don't Play With Odin by Cynthia Eden | A love story between a possessive alpha man and an energetic female with suspense and mystery. | Fake relationship, bodyguard, angst, military, alpha, humor, jealousy. |
Books Like Verity List
1. Forgiving Lies
This is about a girl (Rachel) going to college, and the guy (Kash) moves in across the super hot hall. Kash is an undercover cop looking for a serial killer on campus. So that in itself is super intriguing. Who is a serial killer? It doesn't affect Rachel until the end, when the guy gets close to catching the serial killer.
It gets super suspenseful and thrilling, and you see how they will escape this situation. How is this guy going to catch the serial killer? You figure out who it is. Like Verity, The romance was unique, but there was also that side aspect that Kash was an undercover cop looking for a serial killer.
Author: Molly McAdams
Average Rating: 4.6/5
Category: Romantic Suspense, Coming of Age Fiction
Available: Audiobook | Paperback | Kindle | Audio CD
2. Midnight Rescue (Killer Instincts)
Midnight Rescue is the first book of the series about a group of mercenaries. So they're not a CIA team or FBI team, but they're a group of men. There are a couple of women on the team, and they do jobs for people who can not get help from the FBI and CIA. The author adds some steam to those romances. The girls are always awesome female characters and not the typical damsel in distress. Like Verity, you will find many similarities between Lowen and Abby.
In this one, Abby is a former CIA agent to hold her own, and she helps them fight their crimes and solve whatever they're trying to solve. Some of them are dealing with kidnapping, and some are trying to assassinate people. There is a couple in here who are homosexual. If you love romantic suspense, try this one.
Author: Elle Kennedy
Average Rating: 4.2/5
Category: Military Romance Suspense
Available: Audiobook | Paperback | Mass Market Paperback | Kindle | MP3 CD
3. The Girl in 6E (Deanna Madden)
This is more on the erotic side, so it has more explicit sexual things because the main character is a cam girl (Deanna). It means that she does stuff on camera for people. But that means she only has to live in her apartment because she has a killer instinct that she cannot control. She wants to kill people, so she locks herself in her bedroom to save other people from herself.
Deanna makes so much money from doing this. But it's interesting to see how she makes this business work because she has elaborate contraptions in her room. So she never has to leave her apartment. But one day, one guy she is interacting with online feels that he will murder a little girl. She has to decide: Do I put myself out there in the world where I could kill someone to stop another killer? There is a little bit of romance with hardcore. She imagines how she will kill someone when she sees them and finds herself starting to act through it. The characters and plot match with Verity.
Author: A. R. Torre
Average Rating: 4.3/5
Category: Erotic Thrillers
Available: Audiobook | Paperback | Hardcover | Kindle | Audio CD
4. First Touch (First and Last)
The book starts with a girl (Emily) whose best friend goes missing, and she believes that the dangerous man murdered her. So, to figure out what happened to her best friend, she decides to seduce this man and become his mistress. She is trying to seduce a possible killer who is creepy and dangerous. From the moment she meets him.
Emily believes that he is the dangerous killer who killed her best friend, but she tries to seduce him. So it's intriguing from the very beginning, and it keeps you on the edge of your seat throughout the whole book. She and this man have fantastic chemistry, and you want them to get together. Also, it's suspenseful from the moment you open the page, similar to Verity.
Author: Laurelin Paige
Average Rating: 4.5/5
Category: Action & Adventure Romance
Available: Audiobook | Paperback | Mass Market Paperback | Kindle | MP3 CD
5. No Escape From War (Trouble for Hire)
This is a second-chance romance that involves two characters who have an explosive romantic relationship. The relationship lasted for a few months, but they strongly connected. There was a lot of chemistry that they had with each other. They couldn't get their hands off of each other. It was mostly physical, and the one thing that both characters felt they lacked was emotional support and mental connection.
So, something triggered them to break it off and to break up and never see each other again. They developed by any means to lovers' relationship because they had a bad falling out. Our heroine, Rose, is a journalist. She goes on the news and solves many crimes in the area.
Moreover, a serial killer likes to choke women and kill them. So Rose is hunting for the serial killer to break the breaking news and become the super megastar. Similar vibes and themes, like Verity and Rose, have the same intention as Lowen.
Our hero, Warren, is an ex-Marine. He used to work in the army, and he was a special operation. He never forgot about Rose, and he resents her and hates her for something that happened in the past that caused them to break up. Rose is now suspected of all these serial killing murder charges. Also, he thinks that it will be super fun to arrest her and put her in jail. It is the romance between getting to know each other again, falling in love, and fixing the issues.
Author: Cynthia Eden
Average Rating: 4.5/5
Category: Military Romance
Available: Paperback | Hardcover | Kindle
6. Just a Hint – Clint (Visitation, North Carolina)
Our hero, Clint, and his friends are X agents, and they are specially trained in finding people and rescuing them. Our heroine, Julie, is kidnapped from the very beginning. Now, her fiance has hired Clint's team to hunt down Julie, who is supposed to be a very innocent schoolteacher and an average woman in society.
Clint is confused as to why she got herself tangled up in all this mess. She should not have that many ties to gang-related activities, so he's confused. But he is out there to do a job to get paid. He sets his eyes on her, and he feels this powerful protective streak within him that he can't let go of and ignore. Throughout this book, there are a lot of proximity situations where he has to protect her. You can relate the whole situation of Clint with Verity.
Author: Lori Foster
Average Rating: 4.7/5
Category: Billionaire Romance
Available: Audiobook | Paperback | Hardcover | Kindle | Mass Market Paperback
7. Talk Me Down (Tumble Creek)
Molly Jennings goes to a tiny town, and she writes dirty, lovely romance novels under her pen name so that nobody knows her identity. She's still shy and secretive with her career, especially in a small town where everybody gossips. She senses someone watching her in her home. So she is trying to keep herself on her toes and sense out if danger lurks. Ben is sent out there to investigate different things around her.
But he's feeling this magnetic pull towards her, and he can't get her out of his mind. It's so adorable and cozy to watch this relationship flourish. It's the opposites that attract romance. We have a very grumpy character who wants her to be alive at the end of the day and wants to protect her. There are many behavioral similarities between Molly and Verity.
Author: Victoria Dahl
Average Rating: 4.1/5
Category: Fantasy & Futuristic Romance
Available: Audiobook | Paperback | Kindle | Mass Market Paperback
8. For the Love of Pete
This one is romantic suspense with opposites attract grumpily and miss sunshine trope. Zoey has a niece, and someone stole her niece in the car. Then, she needs to do everything she can to get back her niece. But what happens is that she hijacks Dante's car. Dante so happens to be a federal agent. He is not going to let her get away with stealing his car.
So he's along the way to solve crimes in the process. This book happens at a rapid pace, and there are a lot of events happening left, right and center. But you still feel the intense chemistry, and there are elements of mystery like Verity.
Author: Sherryl Woods
Average Rating: 4.6/5
Category: Contemporary Romance Fiction
Available: Audiobook | Paperback | Kindle | Mass Market Paperback
9. Lies
Betty and Thom are in a developed relationship already. But Betty doesn't feel the vibes are there anymore and that their chemistry is not there anymore. Simply because Thom's personality is a little bit boring, and she is completely bored by it. If she wants to be happy in a relationship, she should probably break up with him.
Something explodes when they're about to break up, and things suddenly get a little more interesting. Thom is a special operations agent, and many people are out to get his head. As Betty is closely tied to him now, she's in danger, too. This one is thrilling with romance as Verity. It also goes by a lot quicker, and it makes you feel like you're watching a movie inside your head.
Author: Kylie Scott
Average Rating: 4.3/5
Category: Romantic Suspense
Available: Audiobook | Paperback | Kindle | Audio CD
10. Don't Play With Odin (Trouble for Hire)
Odin is very quiet shy, and does not speak much at all. But he's super intelligent, and he's super good with computers and hacking. Also, he's very protective of the people he loves. Odin has to deal with a very annoying neighbor who is into true crime. Maisey likes keeping up to date with the crimes in her small town. Further, she noticed on the news that there was a serial killer.
So she knows that the P.I. firm that was hired to track down the serial killer could help her out with her current predicament. The police don't believe her when she says that her next-door neighbor might be a serial killer. So, she hires Odin to come, help her out, and track down the neighbor to see if the neighbor is a serial killer. This one seems like opposites attract romance again, sunshine and a grumpy trope like Verity.
Author: Cynthia Eden
Average Rating: 4.6/5
Category: College Romance
Available: Paperback | Hardcover | Kindle
---
Given the twists and turns in these novels, they often have high re-readability.
Read More Mystery Thriller Books:
Books Like Behind Closed Doors
Thriller Books Like American Psycho
10 Crime Thriller Books Like The Guest List
10 Psychological Thriller Romance Books