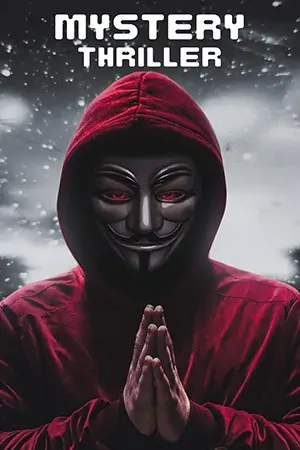 Behind Closed Doors by B.A. Paris is a worth-reading mystery thriller romance book about a married couple. They are Jack and Grace, who very recently got married. The story is told from Grace's point of view. She has a disabled sister, and they were both in the park. They met the man in the park when he danced with the disabled sister, and immediately the woman fell in love. But she didn't realize she had fallen in love with a psychotic man.
You learn very early on that this man is perfect on the outside and has an extreme fetish for torturing women on the inside. It all shows very fast, and the entire thing is you watching for what he will do next. Books like "Behind Closed Doors" focus on the complexities of relationships, the human psyche, and the darker aspects of life. These books usually present characters in complicated, high-stakes emotional situations, which can deepen your empathy and understanding of human suffering and resilience.
7 Books Like Behind Closed Doors (Mystery Thriller)
In Behind Closed Doors, Jack is a manic, possessive human being. A lot of the things that happened were intense. It was a readable thriller, and that's why many people who are borrowing it are enjoying it because it's a vast entertainment read.
I will talk about seven thriller books similar to Behind Closed Doors. These books raise awareness about important but overlooked issues like domestic abuse, psychological manipulation, or the justice system's failures. Let's go!
1. The Woman In The Window
The Woman in the Window is Finn's dark, intoxicating, and unpronounceable debut novel. The book follows the story of Dr. Anna Fox, a 38-year-old child psychologist. She has lived alone ever since her separation from her husband.
However, she spends considerable time talking to her ex-partner and her daughter, who is in his custody and has a drinking problem and severe agoraphobia. It prevents her from leaving her home. Anna has been trapped inside her three-story home for the past ten months. She does not step outside because of severe agoraphobia.
Most of the time, Anna is under the influence of alcohol and pills to control her anxiety, housebound and drunk. She watches her neighbor's daily routines through her Nikon camera. Then, one day, she witnesses an attack in her house across the street and tries to report what she saw. But nobody is willing to believe her. Did Anna elucidate her mind playing tricks on her? Was it a side effect of her medication and alcohol? What follows is an excellent and gripping narrative.
Like Behind Closed Doors, the book's chapters are short, two to three pages long, making for a great, unreliable narrator. She believes what she has seen to be true, but at the same time, she doubts herself because of her condition.
Adding another unique touch to the story is that Anna is a child psychologist who checks online with people suffering from similar situations to hers. The novel's setting and a three-story home with the basement as another intriguing touch to the plot and character are so brilliantly portrayed that you want to know more of her backstory.
It offers interesting parallels to what is happening around Anna. A big woman in a loan house with black and white classics playing aloud in the background lends a creepy touch to the story. The story was moderately paced, but the short chapters, the twists, and Anna's character development intrigued me.
Author: A. J. Finn
Average Rating: 4.4/5
Category: Mystery, Thriller & Suspense
Available: Audiobook | Paperback | Hardcover | Kindle
2. The Couple Next Door
The Couple Next Door is about Marco and Anne, who recently had a baby and suffer from postpartum depression. On the night in question, they are next door to the couple next door's house at a dinner party. Their babysitter fell through at the last minute, but Marco wanted to go and suspect because he was hot for the lady next door.
They spend the night drinking and flirting, so she might not be far off base. They leave their six-month-old at home for the evening, bringing the baby monitor over with them and going in shifts to check on the baby every half hour.
The worst happens when they finally go home. They find the front door, and their baby is missing. What quickly unfolds is who kidnaps the baby whodunit? You find out about halfway through the book who did it. The book is told in the third person, and its head hops a lot. You get a lot of different points of view, often in the same chapter. More or less, that was done artfully, though occasionally, the shift was jarring.
Tensions are high because Anne is a trust fund baby with overbearing parents. She talks to them every single day, and they're oddly close. They hate Marco, her husband, so there's a lot of tension there. Meanwhile, the detective is highly suspicious of both parents and the circumstances of the kidnapping.
Something isn't adding up, and as the clues pile up and you guess quickly, you're proven more or less correct about what you suspected had happened. At times, it felt like the couple next door was doing somersaults, trying to give you twists that would surprise you, but at the expense of making logical sense. The storyline and suspense are very similar to Behind Closed Doors.
Author: Shari Lapena
Average Rating: 4.3/5
Category: Kidnapping Thrillers, Psychological Fiction
Available: Audiobook | Paperback | Hardcover | Kindle | Mass Market Paperback
3. The Wife Between Us
This book concerns Richard marrying Nellie and Vanessa's ex-wife, who can't take that well. No wife can take her husband's marriage, even though he's her ex-husband. So that's the concept of the vibe of the story. But this is a psychological thriller. So there have to be some twists like Behind Closed Doors. You will love this book if you have not read any psychological thrillers or have read barely one or two psychological thrillers in your life.
The story is the alternating narratives between Vanessa and Nellie. They are between Vanessa's Present and Vanessa's past. Nellie is young, and she's marrying Richard, and the next person is older and is the ex-wife of Richard. But the first narrative was Vanessa's when she was younger and about to marry Richard. But along the way of this book, you realize that your assumptions about Vanessa are wrong.
Author: Greer Hendricks
Average Rating: 4.4/5
Category: Domestic Thrillers, Women's Fiction
Available: Audiobook | Paperback | Hardcover | Kindle | Mass Market Paperback
4. The Woman in Cabin 10
The story is about a woman named Lo Blacklock, who works for a travel magazine as a writer and as part of her job. She's given this special perk of going on the maiden voyage of the Aurora luxury cruise ship. While on board, she witnesses some creepy stuff, and the story unfolds from there.
This book achieves with the cruise ship, where it takes a life of its own, and you feel like you are in the story. Like Behind Closed Doors, You will see a few different time shifts, so go back and forth between the present and the future.
The plot is about a journalist who goes on a cruise ship. Then, in the middle of the night, she witnesses a woman being thrown out of the ship. When she reports first to everybody, she figures out that there are no women over there, and that's how the book's plot is. In the end, there was a bit of a surprise. Also, a few things happened earlier on in the book.
Author: Ruth Ware
Average Rating: 4.1/5
Category: Thrillers & Suspense
Available: Audiobook | Paperback | Library Binding | Kindle | Mass Market Paperback
5. In a Dark, Dark Wood
This book is all about a Hen Party in England where the murder takes place there. Throughout the book, you figure out what happened at this party and who did it. The whole gist of this book's main character we follow is named Lenora, also called Nora. She is a writer and gets invited to this party where her best friend from high school is getting married. We haven't talked in ten years. But she decides to go anyway with one of her other friends, and crazy things happen.
You don't know who died and who killed them in this book. It only had about seven characters in it. They were mean to each other and would be passive-aggressive when talking to one another. We had another girl that was the center of attention. She and Claire had a huge falling out, and you are trying to figure out what happened. What do they have this vast falling out? The plots and characters are very similar to Behind Closed Doors.
Author: Ruth Ware
Average Rating: 4.2/5
Category: Psychological Thrillers
Available: Audiobook | Paperback | Hardcover | Kindle | Mass Market Paperback
6. Sharp Objects
Sharp Objects is about Camille Preaker. She's a young woman who works as a journalist for a small Chicago newspaper. They're not as popular as many other newspapers in the city. But her editor is trying to get the newspaper to become famous and get the stories that the other newspapers might not pay attention to because they're too busy watching other stuff. So, she is asked by her editor to go back to Wind Gap, Missouri, to investigate the murder of two young girls pre-teen.
Camille hasn't been home in eight years, and there's a reason for this. She does not get along very well with her family. There's a lot of emotional stuff that stems from this. She's come out of a brief stint in a psych hospital. She's an alcoholic. We also understand that she cut in the past and had a dark past. Going back to Wind Gap opens up some of these old wounds. She stays with her mother, her stepfather, and her younger stepsister. You realize what a twisted family she comes from by being in this house.
Camille is a mighty, confident woman in the sense that when she needs to get stuff done. In the book, Camille is often in Wind Gap and there to help solve the murder. So she gets some interesting information. But she's also bringing back these demons from her former life, which uncovers things she thought were settled and done with.
Author: Gillian Flynn
Average Rating: 4.4/5
Category: Women Sleuth Mysteries, Psychological Thrillers
Available: Audiobook | Paperback | Library Binding | Kindle | Mass Market Paperback
7. Into the Water
This psychological thriller is based around a drowning pool in a tiny village somewhere in the north of England, and the village is called Bedford. It's called the drowning pool because many women have died in it. They've either committed suicide, or they have been murdered there. This pool was where witches were sent to see whether they were witches. Then, it continued to be a mysterious river and place, which I told from many different perspectives.
So you're not immersed in a character's voice for many pages, and then we switch on to another one. Some of the shorter chapters are only a page and a half long. So you get a snippet and a character snapshot, and we're into another one. But each chapter advances the plot.
Author: Paula Hawkins
Average Rating: 3.9/5
Category: Supernatural Thrillers, Women's Fiction
Available: Audiobook | Paperback | Hardcover | Kindle
---
These books offer an escape from the every day, drawing you into intricate worlds that captivate your attention fully.
More Thriller Books:
Mystery Books Like The Inheritance Games
Mystery Crime Books Like The Lovely Bones
Murder-Thrill Books Like Truly Devious
Crime-Thriller Books Like The Guest List
Thrillers Romance Books Like Verity
Spy Thriller Books Like Mitch Rapp
Thrillers Authors Like John Grisham