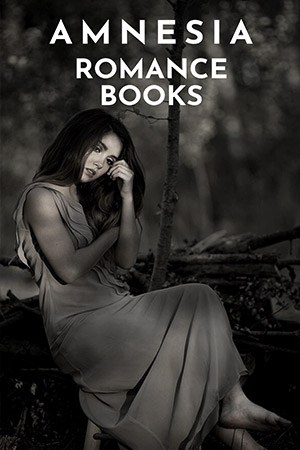 Amnesia is a self-explanatory trope where one of the characters goes through some trauma or amnesia. It's either their life they don't remember or a segment of time they don't remember. Then they go on a journey to remember who they are and find out who they are. So sometimes they're in the wild and discovered by strangers or someone who takes them in and tries to help them.
Other times they are still with their family, but they're struggling or with people, they know. But they don't. They either don't know them, or they don't remember everything. Then a romance occurs. I've read a few amnesia stories where love interest plays into the amnesia storyline. Romance books with amnesia seem to have more plot points than a character thing, which is fine. If you want to read an amnesia love story, stay with me.
7 Amnesia Romance Books (Forgettable Hero/Heroine)
Many readers aren't interested in the amnesia trope or mistaken identity. They think it's overdone! In a book, you tend to come in at that point where a person has got their amnesia and is trying to put things together. So it's a mystery that you follow along with them, and you're on this journey of discovery, working at the same pace as the character.
Whether in a film, a soap opera, or a book, you'll often find someone with amnesia is put in a position where they are with a bad set of characters. They are taking advantage of the fact that they've lost their memory. It isn't until they get their memory back that they realize that they're currently being manipulated and working in the wrong team or on the wrong side.
So these situations make a romance or love story more mysterious or suspenseful. Readers love to read when they feel excited till the last page of the story. The authors or writers have an excellent chance to use the amnesia trope to make the story more cliffhangers. I will talk to you about my 7 favorite amnesia romance books. Let's do it!
| Name | Key Focus | Review (Goodreads) |
| --- | --- | --- |
| Slightly Sinful | The hero loses his memory in a battle, and the heroine tries to help him. | 3.9 |
| The Girl with the Make-Believe Husband | A girl is trying to save her brother, and she finds the hero who deals with his amnesia. | 3.9 |
| Repeat | An amnesia girl deals with her past abuse and finds her ex-boyfriend with who she falls in love again. | 4.0 |
| Someone to Watch Over Me | An orphan boy investigates something where he finds a girl with a memory loss issue. | 3.7 |
| Pleasures of a Notorious Gentleman | In wartime, the hero has a mental illness, and the nurse heroine tries to help him. | 3.8 |
| Barbarian's Heart | In an alien world, the alien hero has amnesia and builds a romantic relationship with a human girl. | 3.9 |
| An Earl, the Girl, and a Toddler | The lawyer hero finally finds his love, who fights against her amnesia and other mental illnesses. | 3.4 |
Amnesia Romance Books
1. Slightly Sinful (Bedwyn Saga)
Slightly Sinful is the fifth book in the Bedwyn series saga. The Bedwyn is a family that each has its books. So there are six books in the series. The hero (Alleyne) was in the Battle of Waterloo. He loses his memory while in battle, and the heroine (Rachel) finds him and takes him in. So the heroine has an interesting backstory. Rachel's currently living in a brothel with four of her friends. She doesn't work there, but they all do. So Rachel felt bad and tried to help her friends.
Rachel introduced a man into their lives who steals from them and takes all their earnings for their life savings. She's been trying to help her friends and get the money back. When she is due to marry, she's supposed to inherit the family jewels in her family.
Alleyne is with them and hears about her plight and everything going on. So he decides to join her and propose to her to be a fake husband, and she gets these family jewels and helps out all her friends by selling them for money. This book has the amnesia trope, fake relationships, and a fake husband. We have the heroine rescuing the hero. There's intrigue, theft, and scandal.
Also, there are family ties, historical views, forgiveness, and a great friend group. The story and plot were good, and I listened to the audiobook, which was very engaging. I loved the slow burn romance between the characters, and the amnesia hero was funnier.
Author: Mary Balogh
Publisher: Dell
Tropes: Regency, Fake-relationship, Virgin-heroine
Number Of Pages: 400
Item Weight: 7.2 ounces
Dimensions: 4.2 x 1.1 x 6.8 inches
Available: Audiobook | Paperback | Hardcover | Mass Market Paperback | Audio CD
2. The Girl with the Make-Believe Husband (Rokesbys)
The Girl With The Make-Believe Husband is a popular regency amnesia romance. It is the second book in the Rokesbys series. The heroine's (Cecilia) father has died. When the story starts, Cecilia finds herself in a sticky situation, facing two very unbearable choices. So choice one is she can move in with her maiden aunt, or choice two is she can marry a scheming cousin.
Cecilia is smart, so she decides to go with secret option number three. She travels across the Atlantic and escapes to the colonies. This book took place in 1779, so the US was still considered a colony. Shortly before, she decided to cross the Atlantic because she knew her brother was fighting in the war and got injured. So she wants to go over there and try to find and rescue him. After a week of trying to find her brother, she still hasn't found him, but she finds his best friend, who is our hero, Edward.
Cecilia overhears that he's in a coma and he requires care. So the only way she will be able to stay with him or stay by his side is to pretend and say she is his wife. Edward wakes up when she's in the middle of telling these people that we're married to his wife. When he comes to, they realize that he doesn't remember anything from the past six months. He does remember a pen pal relationship that he had with Cecilia. Cecilia would write letters to her brother, who was at the battlefront.
At the end of each note, they swapped little stories or tidbits that they started communicating pen pal relationship style. They were both crushed and pining for one another from those little letter snippets they wrote back and forth. So this one does take place most of the time in the US, which is different from Julia Quinn's books.
The only negative side of the book is the slow-paced story that sometimes made me bored. But I loved the amnesia hero and supportive virgin heroine. The BookTok community has a mixed impression of this book. So, give it a try if you like historical steamy romance.
Author: Julia Quinn
Publisher: Avon
Tropes: Friends-to-lovers, Fun, Ex-military-hero
Number Of Pages: 400
Available: Audiobook | Paperback | Hardcover | Kindle | Audio CD
3. Repeat (Larsen Bros)
Repeat is contemporary romantic suspense with amnesia. It is the first book and Kylie Scott's Larsen Brothers series. In this one, the heroine (Clementine) is the one with amnesia. She was attacked and left unconscious when the story picked up. So Clementine is trying to piece together some of her old life and tap into some of those memories while also coming to terms with the person she is now. When someone notices one of her tattoos and asks if it's a specific artist, she goes to that tattoo shop where the artist works out.
While there, Clementine finds her ex-boyfriend and realizes she broke his heart. So, it is a second-chance romance, and there are some safety concerns with everything going on with her right now. The hero ends up having her move back in with him, which is the house they used to share. Their new relationship is very straightforward and honest, and the communication they had was nice to see.
I loved that the story's emphasis wasn't on her gaining back her memories ever. It was more of coming to terms and realizing that she had changed slowly. The story, plot, characters, and writing have a unique style with mystery. So, I recommend reading and listening to the audiobook, which is around 7 hours long. I picked both hardcover and paperback. The hardcover is not good for paper quality and font size, but the paperback is perfect for font, color, cover, binding, and paper quality.
Author: Kylie Scott
Publisher: Independently
Tropes: Mystery, Suspense, Second-chance, Age-gap, Alpha-male
Number Of Pages: 308
Available: Audiobook | Paperback | Kindle | Audio CD
4. Someone to Watch Over Me (Bow Street Runners)
Someone to Watch Over Me is the first book in the series, which won RITA Award. The story follows Grant, who grew up in an orphanage and is now working as a street runner. One night he gets a call to investigate like a drowning victim. But when he gets there, he is surprised to learn that not only is the drowning victim alive, but it's somebody that is very recognizable.
Victoria is a well-known woman of the night, and Grant picks her up and takes her back to his house with him. So when she comes the next morning, he realizes she doesn't remember anything about who she is. She has no memories because she has amnesia. So, at first, Victoria is very upset, having to come to terms with everything he's telling her about herself.
I'm appalled at my previous self when she snubbed him when they also met in the past. So Grant decides to tell her that she is his mistress since she doesn't know anything. So that is the start of that book. Some secrets are revealed, and some truths come from the past. I loved the romance with an amnesia heroine and a supportive hero. Don't miss it because every chapter has a mystery!
Author: Lisa Kleypas
Publisher: Avon Books
Tropes: Insta-love, Rich-hero, Angst, Virgin-heroine
Number Of Pages: 362
Available: Mass Market Paperback | Paperback | Hardcover | Kindle | Audio CD
5. Pleasures of a Notorious Gentleman (London's Greatest Lovers)
Pleasures of a Notorious Gentleman is the second book in the series. The whole series follows Brothers, and this one follows three brothers. Stephen is the middle one, a black sheep second set of an earl. The heroine, Mercy, works as a nurse for Florence Nightingale during the war. They meet when Stephen is at war, and she's a nurse, and they have a little affair together. So pre-war Stephen had a reputation for seduction, and when one of his ways led to some scandal, he joined the army to try and redeem himself.
Stephen is back from war, wounded, scarred, and he can't remember anything from the past two years. So Mercy reads in the paper that he has died during the war. She shows up at his family's house with his son in her arms. Imagine her surprise when she gets there.
Not only is the hero not dead. He's alive, but he wants to do the right thing and marry her. Stephen deals a lot with war, trauma, amnesia, and PTSD. The book's first half is very slow and boring, but the second half and the ending are exciting. If you like mistaken identity with a war plot, pick it.
Author: Lorraine Heath
Tropes: Victorian, Disabilities, Plain-heroine
Number Of Pages: 384
Available: Paperback | Hardcover | Kindle | Mass Market Paperback
6. Barbarian's Heart (Ice Planet Barbarians)
Barbarian's Heart is a sci-fi alien romance. It is the 10th book and the Ice Planet Barbarians series. I have read Ruby Dixon's entire Ice Planet Barbarian series. If you don't know, Ice Planet Barbarians takes place on not Hoth, an icy cold planet where some blue aliens live.
At the beginning of the series, some human women were trafficked and taken captive, and a ship crashed from Earth. When they get this put into them, they're able to resonate or find their mates on the planet, which there's more to all the books, all of the series. But that is the basic construct of the series.
The hero and the heroine resonated or made it at the beginning of the series. They found one another, and they've been living happily together for two-plus years since the Cuban women's ship crashed on the planet. After an incident in the previous book, the hero gets hurt and loses his memories of the past two years. So he doesn't remember his mate and child.
I love the entire series because all of them are charming romances. This one of the amnesia parts of it worked well. I loved the angst it brought to the couple's relationship and many sad moments. So the story is quiet and slower, with more of the plot centered around the relationship. But I liked seeing how that played out and the new normal they have to form together.
Author: Ruby Dixon
Narrator: Hollie Jackson, Mason Lloyd
Publisher: Tantor Audio
Tropes: Aliens, Second-chance, Adventure, Possessive-virgin-hero
Number Of Pages: 222
Available: Audiobook | Paperback | Kindle
7. An Earl, the Girl, and a Toddler (Rogues and Remarkable Women)
An Earl, the Girl, and a Toddler is a historical multicultural romance. Our heroine, Jemina, survived a shipwreck en route to London from Jamaica, where she's from. She is suffering from amnesia and can't remember anything about what she's doing there. Since she was found alone, she ended up being put into bedlam. The story dives into how women of the time had no agency over their lives, especially all the struggles they faced with mental health.
The hero (Daniel) is a lawyer. In the past, he married by proxy but became a widower and has now taken care of his stepdaughter. So he is now an earl. After two years of spending time working on his career and being a devoted father to his stepdaughter, he realizes that he's ready to start a new relationship. Around this same time, he gets involved in Jemina's case. Also, he is the one who tries to get her out of the chaos. Then the story unfolds from there, and their chemistry or romantic tension develops fastly because they fall in instant love.
Author Vanessa Riley is famous for historical romance writing. The book's first part was satisfying, but the ending was dull. Some of the readers said that the story was a little bit confusing. So, if you want to read the book, I suggest you read slowly and try understanding what the characters feel and want.
Author: Vanessa Riley
Narrator: Bahni Turpin
Publisher: Tantor Audio
Tropes: Multicultural, Arc, Single-parent
Number Of Pages: 320
Available: Audiobook | Paperback | Library Binding | Kindle | Audio CD
So those are the best amnesia romance novels that I have read. Let me know in the comments if you enjoy the amnesia romance trope, if you've read any of the books I mentioned, or if you plan on picking up any. Let me know if you have a recommendation for me that I didn't mention.
Read more romance books:
7 Mental Health Fictional Books Like My Year Of Rest And Relaxation
10 Thriller Psychological Romance Books