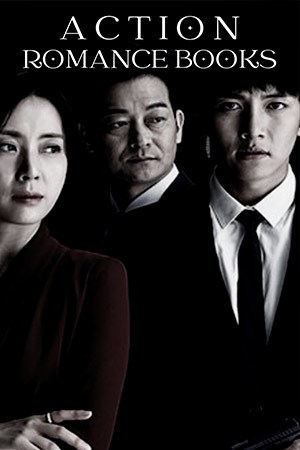 The action-romance genre is a subgenre of romance novels that combines action and adventure into a romantic storyline. This genre features protagonists involved in thrilling and dangerous situations, such as espionage, crime, or military operations, while exploring romantic relationships.
The action elements can include gunfights, car chases, explosions, and other adrenaline-pumping events, while the romantic storyline can involve anything from first love to second chances. The genre appeals to readers who enjoy a fast-paced and exciting storyline and those who enjoy the emotional depth and character development of romance novels.
The action romance story is an outgrowth of the Western. From the late 19th century until 1960, the Western was the most famous American job. Action stories are modern Western. What's the desired line in the action story?
Of course, the fighter character. Action stories always pose this decision for the hero. What justification does the action always give for why you must stand and fight? They're doing it for honor, and that is the primary value of the action love story. The action from as many sub shops, for example, the war story and the suicide mission story.
The plan is intricate, and they often write it on the board so the audience can read it. Also, there is a tremendous emphasis on split-second timing. This is why action stories place so much premium on the cross-cut. If you are waiting for a recommendation, then stay with me.
7 Action Romance Books (Fighting Love Story)
Books with action romance represent mystery, thrill, suspense, adventure, and all the exciting tropes. We get a complete package of stories, and the story or book makes us a cliffhanger to discover the endings or twists. I have 7 action romance novels for the recommendation, and some books contain violence, graphical content, and different trigger warnings. So, before taking any of the books, you must check out the alert. Let's begin!
| Name | Key Focus | Review (Goodreads) |
| --- | --- | --- |
| The Hunger Games | An assassin girl is on a mission where she discovers different situations and love. | 4.3 |
| Divergent | After sixteen years, a girl chooses a social rule where she needs struggles to survive, and she forms a love triangle. | 4.1 |
| Throne of Glass | A teenage girl struggles to save her kingdom from evil. | 4.1 |
| Crown of Midnight | An assassin girl battles supernatural forces and uncovers dark secrets about the kingdom. | 4.3 |
| Rock Chick Rescue | A cop is trying to protect a strong lady from danger, forming a chemistry. | 4.3 |
| Legend | In a civil war moment, the governor divides the children, and they show their stories. | 4.1 |
| The Bodyguard | A female bodyguard tries hard to protect a movie star, and they make a romantic relationship. | 4.1 |
Action Romance Books List
1. The Hunger Games
The Hunger Games is a young adult dystopian, post-apocalyptic action-packed romance series. The story takes place in a capital where all the rich people live their fabulous lives, and then there are 12 districts, and all these districts produce different things. Katniss is a powerful female protagonist living in District 12, the minor district. They are poor. She has to take care of her mother and her little sister.
The Hunger Games is a yearly event in which one girl and one boy from each district get chosen randomly to compete in the games. They get put into an arena, and only one can survive. This is all done in a reality TV way, and the capital loves it. The book starts on the Day of the Reaping when the children get selected. Unfortunately, Katniss is younger. Sister Primrose, who is only 12, gets selected. Katniss doesn't hesitate to volunteer to appear as a tribute instead of her sister. That is how everything gets started.
I love this book because it's super fast-paced. The writing is very compact, meaning you can read it in a day or two. You're in her head always, and she is a charming character to explore. Sometimes she's a little bit oblivious. There are so many aspects of the book that I enjoyed. All the characters stand out. They have very distinct personalities and look to them. I specifically want the relationship between Katniss and Haymitch. Their relationship is very sarcastic and incredible. You're missing out on something if you have yet to read it.
Author: Suzanne Collins
Narrator: Tatiana Maslany
Publisher: Scholastic Audio
Tropes: Adventure, Childhood-friends-lovers, War, End-of-days
Number Of Pages: 374
Available: Audiobook | Paperback | Hardcover | Kindle | Audio CD
2. Divergent
Divergent is set in a dystopian Chicago, where society is divided into five factions. There is Abnegation, the selfless, Dauntless, the brave Kendall, the honest, erudite, intelligent, amity, and peaceful. Beatrice is also known as Tris. She is in Abnegation, and it's coming up to the choosing ceremony where once you are 16, you choose whether you want to stay in your faction or move to another one. If you do move, you're leaving all your family and friends behind.
This story is full of action, romance, and adventure. The world is so fascinating. Society is completely split up into each faction. You have to embody a specific element. Tris's one of my favorite female characters who are incredibly strong, selfless, and brave. I could establish a connection with her emotions. Tris, Good, and Evil are in the love triangle.
As a character, Good is the mysterious guy. He has a hard exterior, and eventually, you learn who he is, what he's about, and what his story is. I loved learning about for as a character. The romance here was gradual but did not take away from the story. There's a lot of light and humorous conversation. Overall, it was a well-written, fairly long book. You must read it if you want full-time action and thrill.
Author: Veronica Roth
Narrator: Emma Galvin
Publisher: HarperAudio
Tropes: Fantasy, Sci-fi, Arc
Number Of Pages: 487
Literary Awards: Goodreads Choice Award, Georgia Peach Book Award, South Carolina Book Award, Evergreen Teen Book Award
Available: Audiobook | Paperback | Kindle
3. Throne of Glass
Throne of Glass is fantasy, mystery, action, and romance. It's centered around a teenage assassin, Celaena. She discovers that she's a long lost princess and she has killer magical abilities, which turn her into a magical princess assassin who she has. So, she has to take control of her last kingdom, rid the world of all the bad guys, and save all the good guys, which is super cool. It started that way, and I loved recommending it. As the series progressed, the language and each subsequent book got stronger, and the relationships got edgier, but the writing got worse.
The series story used to be told from the point of view of one or two, sometimes three characters, which is a great way to tell the story. But by the fifth book, the narrative shifts between eight characters, and that's not fun. The cool story takes us back to those eight characters describing their smoldering, angsty, unwarranted, unnecessary attraction to each other. The series is a fun PG-rated story for the first three books. Then once we get to book four, it starts feeling slightly more PG 13 because the language gets up. I wanted to warn everyone about that so you would know as well.
Author: Sarah J. Maas
Narrator: Elizabeth Evans
Publisher: Bloomsbury Publishing Plc
Tropes: Mystery, Spy, Love-triangle
Number Of Pages: 406
Available: Audiobook | Paperback | Hardcover | Kindle | Flexibound
4. Crown of Midnight
Crown of Midnight is the sequel to Throne of Glass. It's an improvement on the first one, so you're a bit iffy about it. I urge you to continue because this one blew me away. Our heroine, Celaena, won the King's championship. She is now his assassin but is not loyal to the crown. So she receives a job to kill someone, which leads her to discover that some other people are also seeking justice against the King.
The end of the book is a huge turning point for the entire series, so I was overwhelmed. Everything comes together in the end, and it isn't delightful to me not seeing it coming. The first half of the book was so much slower in pace. What I did enjoy about the first half is that it focused on romance and action.
However, because there was such a strong focus on the romance, there was little happening elsewhere regarding the plot. There were some things threaded throughout here, but it was developing at a much slower pace. Having that slower pace at the beginning made the ending so much bigger. It emphasized the end, and it blew my mind even more. I recommend this YA action-based romance, where you also get fantasy and adventure all the time.
Author: Sarah J. Maas
Narrator: Elizabeth Evans
Publisher: Bloomsbury Publishing Plc
Tropes: Magic, Betrayals, Dark-atmosphere, Assassins
Number Of Pages: 420
Available: Audiobook | Paperback | Hardcover | Kindle | Audio CD
5. Rock Chick Rescue (Rock Chick)
Rock Chick Rescue is the second book of the Rock Chick series. It's an action-packed, suspenseful romance. The book is about Jet, the sweetest person in the world, who has done much for her family. It starts, and her mother had a stroke about eight months ago. So she quits her job as a teller, takes a job at Fortnum, the coffee shop indie from Book One owns, and gets a second job at night at a strip club.
To make extra money, Jet can take care of her mom and move her into a special handicapped apartment so she can move around better with the bars. So she's exhausted from working two jobs and caring for her mom. Jet is working in the coffee shop, and in comes Eddie Chavez. He is a Mexican American cop, and he's gorgeous. Jet takes one look at him, and she falls madly in love. Jet does not consider herself to be attractive.
So their first encounter is she is getting cups out to make coffee. Eddie comes up to her and asks her what her story is. She gets embarrassed and spills the cups everywhere. He tries to help her pick them up, and she runs to the back of the bookstore to get away from her. Then things progress a little bit.
Eddie makes his play, and he starts flirting with her a little bit. Jet still doesn't want to talk to him because she's too shy. One night, someone attacks her, holds a knife to her throat, and threatens her. It's because her dad owes this person money. The next morning she's back at Fortnum, and Eddie grabs her and takes her back to the back of the bookstore. He says, You're mine now, and I'm caring for you.
So, it's also a protective hero and a shy heroine steamy love story where the hero faces many challenges to save the heroine. The hardcover has some quality issues, but the paperback is excellent for font size, cover, binding, color, and paper quality.
Author: Kristen Ashley
Narrator: Susannah Jones
Publisher: Audible Studios
Tropes: Suspense, Humor, Detectives, Law-enforcement, Alpha-male
Number Of Pages: 498
Available: Audiobook | Paperback | Kindle | Audio CD
6. Legend
Legend is a dystopian action and adventurous romance series, also the first book name. The whole story escalates so quickly that you can't put the book down. It's told from your point of view, a boy and a girl. They both live in the Republic of States of America.
We have divided civil war has broken out in the United States. The people who are living in the Republic section. If you drew a line through the middle of Texas and put it up to the United States, the western half is the republic. They don't even know that there once was the United States. On the other side, they call it the colonies.
The United States and the Republic broke off, and we're over here, the colonies trying to bring it back. All the children are raised to be soldiers. If they're not good enough to be soldiers, they're thrown out and killed when they're ten years old. We don't immediately latch on to them as characters, and then we get closer to each. It's interesting how the government doesn't know what day looks like, so his picture is always different on the Jumbotron. He's a wanted criminal in their society, wanted for being awesome.
We will know what he looks like in June, tells us. It reminds me of Sidney from the Vampire Academy series. You must overcome it and accept that everything you've learned is a lie. The book would make such an excellent film. It's visually exciting and nonstop action. The breakout scene at the end was the most epic, and Thomas Nelson takes June. That bomb goes on, and the lights are cut off. I highly recommend you pick this best-seller up and read it.
Author: Marie Lu
Narrator: Mariel Stern, Steven Kaplan
Publisher: Listening Library
Tropes: Thrillers, Adventure, Strong-heroine, Bad-boy-good-girl
Number Of Pages: 305
Available: Audiobook | Paperback | Hardcover | Kindle | Audio CD
7. The Bodyguard
The Bodyguard is realistic fiction and funny action with a love story. We follow our main character, Hannah, who is a bodyguard. She can take people down and can do anything. So she works for a super-elite bodyguard firm in Texas, Houston, Austin, Dallas, or elsewhere. No one wants to go there anyway.
At the beginning of the book, Hannah gets assigned to Jack Stapleton, a super famous movie star. Jack has to go home to his family's horse ranch in Texas, and his agent has decided he needs a bodyguard. Jack doesn't want to admit that he needs a bodyguard. He plans to get Hannah on the fake date because they're going home to the horse ranch. After all, his mom is sick and wants her family there.
So they go and fake date. As is true with any fake dating scenario, they fall in love. The epilogue was obnoxiously long, and I was initially worried that it would be a fundamental contemporary romance, but it didn't happen. It wasn't your basic contemporary, and I appreciated that. Hannah runs every morning, and I read many books where the main character is a runner. I loved how the past trauma was handled and the family dynamic.
Author: Katherine Center
Narrator: Patti Murin
Publisher: Macmillan Audio
Tropes: Fun, Arc, Banter
Number Of Pages: 309
Available: Audiobook | Paperback | Hardcover | Kindle | Audio CD
---
More action romance series that you might enjoy:
The Night Huntress series by Jeaniene Frost: This paranormal action romance series follows the adventures of half-vampire Cat Crawfield and her vampire lover, Bones. They face many challenges together, including supernatural enemies and personal struggles.
The Black Dagger Brotherhood series by J.R. Ward: This action-based series revolves around a group of vampire warriors who protect their race from a deadly threat. Each book focuses on the story of one warrior and his romantic interest with thrilling action.
The Mr. & Mrs. Smith series by Addison Moore: This romantic suspense series follows undercover agents Ethan and Piper Smith. They struggle with dangerous missions while trying to maintain their secret marriage. The series is full of action, suspense, and steamy romance.
The Protector series by Teresa Gabelman: In this series, the Vampire Council assigns elite warriors called Protectors to defend their kind from a dangerous enemy. Each book follows a different Protector who finds love amidst danger and turmoil.
The Outlander series by Diana Gabaldon: This historical romance series tells the story of Claire Randall, a WWII nurse who accidentally travels back to 18th-century Scotland. There, she falls in love with the dashing Highlander, Jamie Fraser. Together, they face many obstacles, including political intrigue, war, and personal struggles.
Those are my best action romance books recommendation. They can be a great way to escape from reality and experience a thrilling and exciting story while exploring the complexities of human relationships and emotions.
Additionally, these books can provide a satisfying blend of action and romance, with characters who are both physically strong and capable and emotionally vulnerable and relatable. If you want to share any action-romance, let me know in the comment below. I always try new books and add them to my TBR list from recommendations. Happy action-packed romance reading!
Read more similar books:
5 Action Thriller Books About Yakuza
7 Adventurous Action Books Like Indiana Jones
15 Action-packed Bodyguard Romance Books