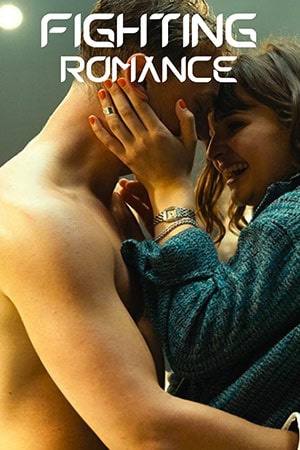 If you like action with romance, fighter romance is an excellent choice. Many light and heavy elements make a complete real-life story in this genre. Boxing or fighter lovers like this story because of the challenging moments and hard feelings. Both historical and contemporary fighter romance is popular among readers.
10 Fighter Romance Books (MMA Relationship)
Do you have a crush on fighters or bodybuilders? I am going to review 10 fighter romance books. If you like fighting tropes, then these books are for you. Let's fight with romance!
1. Fighting Silence (On the Ropes)
The main male character, Till boxes, and the main female character, Eliza, is his partner. But they have friends to lovers story, and it starts with them when they're young. They both grew up in a very low-income area, so there was an extra apartment in their area, and he would climb through the window. They would sit and chill out and relax, and she would do homework. Till would talk to her.
They would hang out as friends and, over time, from when they were 12 and 13. When they're twenty-one, they have a strong foundation of friendship. But as they get past twenty-one, it turns into a more romantic and sexual relationship. A lot of pills, boxing career trying to take off. Unfortunately, at the age of twenty-one, as his career is taking off, he goes deaf, and it's something he knew. It's a hereditary disease where your hearing loss gets lower and lower over time. Moreover, the deaf representation in this book is good.
Author: Aly Martinez
Average Customer Review: (4.6 out of 5, on Amazon)
Category: College & Sports Romance
Available: Audiobook | Paperback | Kindle
---
2. Crow (Boston Underworld)
This book takes place in Boston, and it's an Irish organized crime book with a boxing fighter. The story follows Crow, but his name's Lachlan. But Crow is his last name, and he is an underboss in this Boston crime family, and he meets McKinsey. McKinsey is doing her own little thing. She has her reasons for meeting Lachlan, and she is a fighter. Her dad was a huge boxer, and he was a big-time underground fighter, and many people knew him.
So she goes into the underground fighting ring, and she fights a man. There's this whole aspect around how she's a fighter. You can't be in organized crime like Boston Underworld without knowing how to fight. Also, the love story develops from their fighting box.
Author: A. Zavarelli
Average Customer Review: (4.5 out of 5, on Amazon)
Category: Romantic Suspense
Available: Audiobook | Paperback | Kindle
---
3. Dirty English (English)
We have Elizabeth, who is always in control, has a firm set of rules that she follows, and she's honest. Then our hero, Declan, is a British MMA fighter. He's the campus bad boy tattooed everything like he is perfect. Declan saves Elizabeth during a frat party gone bad. Someone tries to attack her, and they have one night of passion.
After that night, they're theoretically supposed to go their separate ways. It's the story of him being this bad boy image of a fighter. Elizabeth is always in control and trying to balance the two. Declan is very open about his feelings. So their romance develops as the story goes on.
Author: Ilsa Madden-Mills
Average Customer Review: (4.4 out of 5, on Amazon)
Category: Contemporary College Romance
Available: Audiobook | Paperback | Kindle | MP3 CD
---
4. Cole
Tijan is very well known for many of her books that will make you cry and make you happy. With this one, it's a little bit different from a fighter romance. So Cole is a previous fighter, and many people recommend reading Carter. But it's not necessarily a first or second book. They both know each other like they're interconnected, Cole and Carter, or friends. Also, they both are fighters.
We have Addison, who has been married before, and when she sees Cole in a restaurant, she acts like she shouldn't remember him. But she has an instant attraction to him. Then they meet later on in the book, and you learn the secrets behind Cole and what he does.
So it's not necessarily all around him. But previously, they were fighters. The fighter character has these characteristics of fighting to get what they want, and they will never back down from something. They will die to get whatever it is that they want.
Author: Tijan
Average Customer Review: (4.5 out of 5, on Amazon)
Category: Contemporary Romance
Available: Audiobook | Paperback | Kindle | MP3 CD
---
5. Rising (Vincent and Eve)
Rising is the first book in the Vincent and Eve series, but they have reckoned, and redemption is the second and third. The first does end on a cliffhanger. So if you want to go into this book, be prepared to read the second and third books. This follows Vincent and Eve. Eve has grown up in poverty, and she is trying to get through college, trying to crawl her way out of poverty and in steps.
Eve meets Vincent at an underground fighting ring, which her sister takes her to. After that, he pops up in places. Then he'll disappear. So he has all of these secrets that she's trying to uncover. Vincent doesn't want her to uncover them, but they have this attraction that keeps pulling them back together.
They meet in the most random ways. He's one of those male characters that will pop in because he wants to stay away. Further, he shouldn't involve her in anything, but he can't help himself. Eve is headstrong in her way, and she knows what she wants, and she knows what she has to do to get there. But Vincent is making her think strong, independent woman.
Author: Jessica Ruben
Average Customer Review: (4.6 out of 5, on Amazon)
Category: Inspirational Romance
Available: Audiobook | Paperback | Kindle
---
6. Beat (The Beat and the Pulse)
This book will take you on a roller coaster of emotions because both characters have a lot of stuff going on. It follows Renee, who is known as Ren. She didn't know where she came from and about her father. But her father was a fighter, and she has that characteristic inside of her like she is a fighter. She will do everything that she can to get what she wants. When she realizes twenty-two that she has this father out there that she's never had a relationship with, she goes to find him. She finds him owning his boxing gym where he trains fighters, and she takes an immediate interest in that.
Ren goes through the whole process of learning how to be a fighter, and in steps, Ash is her dad's best fighter. But he's been away for a while, and he comes back, and it completely questions everything she thought she wanted. Ash is one of those characters that he's very quiet. Ren puts on a tough front, and it takes a lot to break down her walls. Also, it takes a lot for Ash to do that, not only because he wants to do that, he has to make the step himself to do that.
Author: Amity Cross
Average Customer Review: (4.2 out of 5, on Amazon)
Category: Sports & College Romance
Available: Paperback | Kindle
---
7. The Knockout Rule (Showmen)
This book follows Eric. He's the fighter and a boxer. Then you have Isla, a physiotherapist, so she takes care of any athlete. Her dad is a very well-known boxer, and he is someone with whom she's had a strained relationship her whole life. Her dad asked her to come to Vegas to be the physiotherapist for his boxer training, and that is Eric.
When they meet, they try so hard not to be attracted to each other and stay friends. Then it gets a little more complicated because you have Preston, Eric's manager, who has an attraction to Isla. But Isla doesn't have an attraction to him, and it gets very complicated of should she date the boxer because she hates boxing. She hates that because it destroyed her parent's marriage and strained her relationship with her dad. Eric's the actual boxer and very smart. He loves linguistics, which is the study of different languages. Isla can not hold her rigidity for so long.
Author: Kelly Siskind
Average Customer Review: (4.3 out of 5, on Amazon)
Category: Boxing, Women's Poetry
Available: Paperback | Kindle
---
8. Avoidance (Collision)
This book is a very slow burn at the beginning. It has cheating elements because of the main female character, Merritt. She has this tough choice to let her boyfriend go off to California to be the rock star. She's letting him do that. But at that time and steps, TJ, an Eminem fighter, has a relationship. Also, it hints at them being together and trying to keep the other one, which may cross over with cheating.
They will fight for anything they want and try and get it, especially when they love someone. TJ has that, and it shows what he does try so hard to fight for, what he wants in his career and merit.
Author: Kristen Granata
Average Customer Review: (4.6 out of 5, on Amazon)
Category: Classic Romance Fiction
Available: Paperback | Kindle
---
9. Beautiful Disaster
Beautiful Disaster is a new adult contemporary novel, and it is about our main character, Abby. She is 19, and she has started college, and she goes to a fight one day with some of her friends in an underground fighting ring. During that fight, she ends up meeting Travis. Travis is the bad boy on campus. He is a fighter, violent, jealous, and pretty moody. During that time, for some reason, they spark a friendship. Abby finds her attractive but doesn't want to be with him.
They start hanging out, and a bet ends up happening. If she loses, she has to stay with him in his apartment for a month with that bet. If he loses, he must be absent for a month, and things take off from there. So their feelings and relationship develop day by day.
Author: Jamie McGuire
Average Customer Review: (4.4 out of 5, on Amazon)
Category: Contemporary Women Fiction
Available: Audiobook | Paperback | Hardcover | Kindle | Audio CD
---
10. Hard
This is another book where you have an MMA fighter, and his name is Ryder. Then we have Cassie, who Ryder meets in a not-so-good way. Ryder goes to her brother's house because her brother owes him a debt, and he doesn't have the money, and they find Cassie. Moreover, they're an instant attraction. The story takes place in Atlanta. If you love a protective male character, try this book.
Author: Eve Jagger
Average Customer Review: (4.5 out of 5, on Amazon)
Category: Saga Fiction, Sports Romance
Available: Paperback | Kindle
---
Read More Similar Books: Top 15 Bodyguard Romance Books