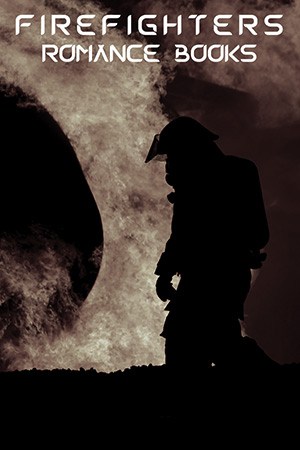 Firefighters are superheroes, and I saw them as bigger than life. The only time you see a firefighter crying is when one of their coworkers dies. Romance books with firefighters show us the emergency scenario where the firefighter tries to save people from fire and how their love life suffers when they are in an accident.
The story's heroine feels inner pressure and fear because the hero always takes challenges in death. So, it's a pure romance where the heroine takes risks and supports the fireman/hero. I have some books recommendation. Stay with me if you want to know about them.
7 Firefighter Romance Books
Love interrupts the professional life, or profession interrupts the love life. There are many professions where you can feel big or little pressure to maintain your relationship. Among them, doctor, military, and firefighter are the toughest professions where you must face many difficulties and challenges to keep your romance or relationship alive. We love this profession and take them as the most respectful. So, to give respect and learn more, I read many firefighter romance books. I'll talk about them. Let's talk!
| Name | Key Focus | Review (Goodreads) |
| --- | --- | --- |
| Hero | A firefighter gets hurt and admitted to a hospital, where he feels an instant attraction toward his therapist. | 4.0 |
| Best Laid Plans | A playboy firefighter starts to teach about his mission and flirts with a girl. Both build a deep relationship. | 3.9 |
| The Player Next Door | A girl finds her high-school friend as a next-door neighbor who is also a fireman, and they develop a romance. | 3.8 |
| The Two-Date Rule | A girl follows two date rules where she doesn't meet again after sex but breaks her rules for a firefighter. | 3.8 |
| Hot Stuff | A doctor and a firefighter do flirt with each other, and they can not hold their feelings for so long. | 4.3 |
| The Dating Dilemma | A kid center director and a fireman accidentally meet for an official purpose, forming a relationship. | 3.9 |
| Ignite | To see the grumpy fireman neighbor, the heroine sets the alarm in her house and randomly presses the button. | 4.1 |
Firefighter Romance Books
1. Hero (Morgan Brothers)
Hero is the first book in the Morgan Brothers series. The story follows a firefighter, Colby, who is in the hospital because he has gotten hurt in a fire accident. The heroine, Lydia, is his physical therapist. So they meet in the hospital, which is instant love, but they have banter. We don't see a ton of the firefighter aspect in here. There is a little bit of her dealing with the fact that he is going out into danger every time he leaves because her last relationship did not end well.
So they struggle with that a little bit. But it is an excellent book and a good start to the series. The entire series has multiple romance tropes like gay, lesbian, friends-to-lovers, smut, etc. The plot, writing style, and character development are fantastic, but there is a lack of chemistry. The steam level is medium, and I loved the heroine for her strong attitude. Read the book if you like firefighter romance with love at first sight.
Author: Lauren Rowe
Narrator: Lily Reynolds, John Lane
Publisher: SoCoRo Publishing
Tropes: Strong-heroine, Forbidden, Alpha-male, Angsty
Number Of Pages: 412
Available: Audiobook | Paperback | Hardcover | Kindle
2. Best Laid Plans (Lucky in Love)
Best Laid Plans is slow-burn friend-to-lover erotica. Our hero, Gabe, is a firefighter who is very much a playboy willing to help others. When he meets Arden, he is more than willing to help her. They are good friends, and she needs experience being more flirty. So it ends up being a lessons and instruction book where Gabe teaches her things, and things get physical.
Arden shows up at the firehouse, and their fun firemen romance starts. The narrators perfectly describe all the scenarios and inner feelings. So I enjoyed the audiobook. If you want to read a good girl bad boy love story, I recommend checking this out.
Author: Lauren Blakely
Publisher: Little Dog Press
Tropes: Comedy, Family, Arc
Number Of Pages: 302
Available: Audiobook | Paperback | Kindle
3. The Player Next Door (Polson Falls)
The Player Next Door is a second-chance roommate romance with a firefighter hero. Scarlett has returned to town and moved in next door to Shane, with whom she had some history in high school. They were high school sweethearts. Things didn't end on a good note. So she is now back in town and lives next door to him, and she's also his son's teacher. But she keeps making things happen in her house to call the fire department.
The fire department has to come over to her house a couple of times, and it's funny. Their interactions, how they slowly warmed up to each other again, and their relationship was cute. Shane did not miss the chance to flirt with his high school friend as a single dad. Also, Scarlett accepts it very quickly because she also likes him. So, it was a cute romance that was unfinished in high school, and get a second chance to finish it nicely.
Author: K.A. Tucker
Narrator: Luci Christian Bell
Publisher: Audible Studios
Tropes: Single-parent, Enemies-to-lovers, Arc
Number Of Pages: 367
Available: Audiobook | Paperback | Kindle | Audio CD
4. The Two-Date Rule (Smokejumper)
The Two-Date Rule is another romantic comedy. The story follows two main characters, Willa and Grady. Willa is at a bar, and there's Grady in a firefighter uniform, and she thinks he is a stripper. He is late for work and forgot something at the bar. Grady is a legit firefighter, and he is super intrigued by her and asks her out. So they hit it off well quickly. But she has a two-date rule where she won't go on more than two dates with the guy because she doesn't want to get invested.
So they are super into each other and keep making excuses as to why they need to hang out without it being a date, which was cute. Grady is a smoke jumper. So he goes out on planes and jumps from planes to fight forest fires. He's gone for several days at a time without a way to contact her necessarily. So that is an obstacle in their relationship, but it works out for them.
As a career-driven woman, Willa tries to focus on the future, but she can not hold her for falling in love with a firefighter. We see quite a bit of the smoke jumper aspect here, which I enjoy. The author makes the story dynamic through the character's profession and shows the emotions of long-distance love.
Author: Tawna Fenske
Publisher: Entangled: Amara
Tropes: Action, Adventure, Fun
Number Of Pages: 320
Item Weight: 6.4 ounces
Dimensions: 4.12 x 0.97 x 6.85 inches
Available: Audiobook | Mass Market Paperback | Kindle | Audio CD
5. Hot Stuff (Single Dad Collection)
Hot Stuff is a doctor-firefighter forbidden romance. Lauren is a doctor and is doing a physical on a guy (Garrett) who is a firefighter. During the physical test, the doctor has to see parts of him. Then they flirt during the physical. One day Garrett shows up at her dad's house because her dad is a firefighter with him, and he invites her over for Thanksgiving.
So things were awkward at first, but they have a lot of chemistry. Garrett asks her out, and they keep it from her dad at first, but he also has daughters. So he has to be away for days at a time when he's on his shift. Lauren's very respectful of that and understands that he wants to spend time with his kids because he's divorced. Both of them try to maintain the distance, but they fail at their inner tension and catch each other again. Though the book has mixed reactions, it gets hype from BookTube and BookTok community. So, don't miss it!
Author: Max Monroe
Narrator: Lidia Dornet, Nelson Hobbs
Publisher: Tantor Audio
Tropes: Insta-lust, Steamy, Comedy, Forbidden
Number Of Pages: 327
Available: Audiobook | Paperback | Kindle | Audio CD
6. The Dating Dilemma (Mile High Firefighters)
The Dating Dilemma is a contemporary emergency services romance. Our heroine, Lexi, is the director of a kid center, and Dyson is a firefighter coming to do the fire inspection. But she accidentally mistakes him for a stripper gram and completely embarrasses herself. He is cool with it and laughs it off. After the inspection offered to fix some things around the place so that they could pass the inspection because they were not going to pass. They spend more time together because of that. His sisters will not leave him alone about dating.
So to stop them, he tells them that he's dating Lexi. Now he has to get Lexi to come with him to show his sisters that he's in a happy relationship. They have a fake dating weekend as well. The story was creative and fun, but the plot was a little bit confusing for me. I also expected the deep chemistry between them. Overall, you can enjoy it.
Author: Mariah Ankenman
Narrator: Connor Brown
Tropes: Fake-relationship, Forced-proximity
Available: Audiobook | Paperback | Kindle
7. Ignite (Cloverleigh Farms)
Ignite is a military fiction firefighter love story. The book is about Dex, who is a 34-year-old firefighter. He was a former Navy SEAL, and he had two daughters. They moved into a new townhouse. So they meet their new neighbor, Winnie. Winnie has sworn off men for the next six months, and she sees her grumpy neighbor. She sets off the fire alarm in her house, and he comes barging in because he's a firefighter and wants to ensure everything is okay.
Winnie has gotten out of the shower, and she doesn't have clothes on. So it was quite an awkward encounter, but he had his daughters with him. So it was funny. She develops a sweet relationship with his kids, and I loved the book so much for the age-gap, single-dad neighbor romance.
Author: Melanie Harlow
Narrator: Stephen Dexter, Kirsten Leigh
Publisher: MH Publishing LLC
Tropes: Military, Grumpy-sunshine, Neighbours-to-lovers
Number Of Pages: 350
Available: Audiobook | Paperback | Kindle
These are all of the best firefighter romance novels recommendations. Let me know down in the comments if you have read any of these or your favorite firefighter romance I didn't mention. Happy romance reading!
Read more romance books:
10 Romance Books With Single Parent