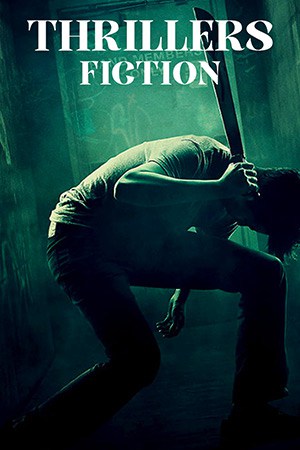 The Cellar is about a girl named Summer Robinson, kidnapped by Clover. Clover takes Summer to his cellar, which he calls Lily. There are three other girls in his cellar: Rose, Poppy, and Violet. This book is mostly about Summer and her journey to escape and survive the cellar. Clover is a psychotic thirty-year-old who keeps four girls locked in a cellar.
He envisions them being his perfect family. Clover is ironic because he is all about purity, like a germophobe. But he ends up raping the innocent and killing, murdering prostitutes and helpless women. Summer or Lily is the main protagonist of the novel, and she was taken by Clover while she was out looking for a friend.
Lily is determined to get out of the cellar, and she's one of the only girls who hasn't lost hope knowing that someone is out there looking for her while the other girls are thinking that no one is looking for them. So if you want to read books like The Cellar, keep scrolling!
5 Books Like The Cellar (Thrillers Fiction)
In this book, The Cellar, the point of view shifts between three different people. It shifts between Summer Clover and Lewis. This is very important because we get to see what's going on outside the cellar. This book has perfect thrilling elements that you feel stuck. Now I am going to review 5 books similar to The Cellar. Let's go!
1. Miss Peregrine's Home for Peculiar Children
This book is about a boy called Jacob. He has a grandfather who, when he was young, used to tell him stories about this orphanage that he used to live at where there were very peculiar children with special talents. When Jacob was young, he believed those stories even though his parents would always tell him that those weren't true. But as he grows up, he starts losing the belief in his grandfather's stories, and his grandfather is slowly losing his memories.
One day, his grandfather dies. Jacob finds him and thinks he sees something he can't quite believe. He doesn't know how to deal with it, and he goes into therapy. He's working a boring job over the summer. Then when he finds a letter that his grandfather left for him, he decides that he wants to go to a small island off the coast of Wales where the orphanage that his grandad always used to talk about is located.
All these children are mutants. It's very much like X Men. They exist in this time loop where it's always September 3rd. They're always being bombed at the end of the day. There are these monsters, and everybody's got all these special powers. Towards the end of the book, they started to lose me.
Like The Cellar, the beginning of this book was great. As it went on, it started to get a little convoluted. There are a lot of names that you have to keep up with, but the world is very well done. Even the beginning of the book will be a ghost story, but then it goes in a completely different direction.
Author: Ransom Riggs
Average Customer Review: (4.5 out of 5, on Amazon)
Category: Fantasy, Horror & Time Travel Fiction
Available: Paperback | Hardcover | Kindle | Audio CD
---
2. His Dark Materials
The story follows a young character called Lyra. She is in the world, an alternate world to the world we live in. She is a straight child who runs around and plays in the street with her friend Roger and gets involved in all mischief and magic. But she's looked after by the scholars of Jordan College at Oxford, and she doesn't know who her parents are. She's looked after by her uncle, who funds her, staying there and getting an education. But one day, people start being taken in the world where she's from, and no one knows where they're going. They're vanishing, and they're suddenly up and down the country.
So Lyra gets worried, as most people do. She doesn't give it much credit at first, but then she gets involved in a plot. Essentially, she meets a lovely lady who trains her. Then she realizes that this lady is not so lovely. It's an interesting idea in this world where Lyra lives. All people have demons, and demons are the soul of these people. Her demon is Pantilimon, and Pantilimon is whatever she wants. Her best friend in all the world is Pantilimon, and that is the same for all of the children and the people within her world.
Their demons are their best friends within her world. She also has all different types of people. There are gypsies that she gets involved with, and there are magical witches. She meets these people, and they instantly realize that she is more than she first appears to be. The plot twist and thrilling hype are very similar to The Cellar.
Author: Philip Pullman
Average Customer Review: (4.7 out of 5, on Amazon)
Category: Fantasy & Supernatural Mysteries & Thrillers
Available: Audiobook | Paperback | Hardcover | Kindle | MP3 CD
---
3. Living Dead Girl
Living Dead Girl is likely The Cellar series, but it has a severe theme where the book's issues are incredibly serious. It is the story of yet another survivor kidnapped as a young girl. She was 10 when she was kidnapped p and is currently living with her abuser. Colin kidnapped a young child to groom her. So this book does deal with some pretty intense themes.
This book does give a grittier view of the abuse that our protagonist suffers. Alice is her name. We saw a lot of the trauma, and then it built itself up into a romantic ending and an empowered ending in that book. This book, however, has a much less surface view of it.
There is abuse happening it you can't forget for even a moment-based alone on the narration. The book does go into some graphic detail about what is happening to Alice during this time. It does give you we're going through a current timeline, but we'll get flashbacks of how her abuser got her into this position, how he kidnapped her, how he kept her docile.
Author: Elizabeth Scott
Average Customer Review: (4.3 out of 5, on Amazon)
Category: Violence & Abuse
Available: Audiobook | Paperback | Library Binding | Kindle | Audio CD
---
4. Awake
This is a young adult, suspenseful thriller. In this book, we follow two main characters: Scarlett and Noah. Scarlet is a high school girl who doesn't remember anything before she was four. Noah is a boy who starts going to her school that she falls in love with. It gets got a love interest to it then. No one has been going to school there for a while. Then, one day, Scarlett gets in a car accident, and she starts remembering things from before she was four. This person is named Evie.
Many things go into that, and Ashley remembers these things. Noah is there with her for a specific reason. He's told not to do certain things, and he does them, and there's the bunch that happens. Then he kidnaps her. If you like Natasha Preston's The Cellar series, you will like this one.
Author: Natasha Preston
Average Customer Review: (4.7 out of 5, on Amazon)
Category: Mystery & Detective Fiction, Thrillers & Suspense
Available: Audiobook | Paperback | Pocket Book | Kindle | MP3 CD
---
5. As Old As Time
It is the third book in the Twisted Tale series. Although all the books are technically standalone, you don't have to have read the other ones to read this one. Beauty and the Beast reimagined all this time, but Belle's mother is the enchantress who cursed the Beast and his castle. This book is based on a Disney film, and it is a pretty twisted version like The Cellar series.
In the first quarter to half of the book, the chapters flip back and forth between the present with Belle. Then the past with her parents meeting and so on. You get to see into Belle's head in this book, and you get to see the way that she thinks and the processes that she goes through. "What if Belle's mother cursed the Beast?" So big a mystery in the book is who's Belle's mother. Where did the magic come from? So you get more characters than we did in the original movie.
Author: Liz Braswell
Average Customer Review: (4.7 out of 5, on Amazon)
Category: Fantasy & Supernatural Mysteries & Thrillers, Detective Fiction
Available: Audiobook | Paperback | Hardcover | Kindle | MP3 CD
---
More Thriller Books: 7 Books Alike American Psycho