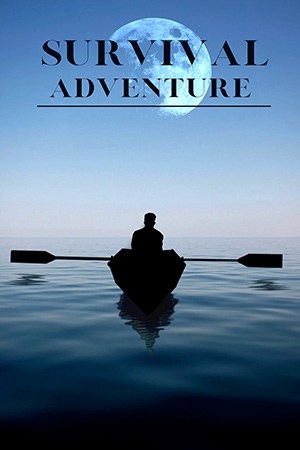 Life of Pi by Yann Martel is a philosophy and part of the psychological book also a survival adventure. The book's main character is Piscine Molitor Patel, also known as Pi. At the beginning of the book, Patel focuses on his life when he is younger, and he's trying to change his name to Pi from Cassini because it's not a very attractive name.
Eventually, Pi in the family was bought on the way to Canada. The boat sinks, and PI is the lone survivor and numerous animals from the zoo, including a Bengal tiger known as Richard Parker. If you are waiting to read like Life Of Pi, follow me.
5 Books Like Life of Pi (Survival & Adventure)
Life is so beautiful that death has fallen in love with it. A jealous, possessive love that grabs at what it can. If you know the end of the book, you could reread it and become a completely different book, which is amazing. Do you like to read more? I will review 5 books similar to Life Of Pi. Let's go!
1. The Old Man and The Sea
Now is no time to think about what you do not have. Think of what you can do with what there is. Ernest Hemingway has written this amazing quote in his book The Old Man and the Sea. Also, this book has won the Nobel Prize in Literature. It shows the rough winds of the sea, like Life Of Pi. These are the emotions that you feel when you read this book.
The story is about an older man called Santiago. He is a fisherman, but he has been quite unlucky in catching fish. He hasn't been able to catch a single fish for the past eighty-four days, but he's still yet hopeful. There's also a boy who is Santiago's student, and he has developed a lovable relationship with the older man. He cares for his lot, and he wants to go fishing with Santiago to help him. But his parents aren't allowing him to do so. Keeping in mind the older man's record to which the older man agrees, he sets out to travel alone on his 85 days in the sea.
Its whole quest to catch a fish has been described almost entirely in the book. Ernest Hemingway was himself involved with beach sea fishing, and that's why he's on details of fishing reflected in his writing. The older man starts fishing alone in that endless sea, returning to the story. Finally, he hooks an 18 foot long, gigantic swordfish. The battle then begins, and the swordfish drags the older man and his small boat in the middle of the sea.
The battle is for two days, but apparently, one man wins the battle and why he's carrying that swordfish back to his homeland on a small boat. Some sharks attacked him, and they almost ate 80 percent of that swordfish. The older man still struggles to reach the seashore, and finally, he does. But he leaves the skeleton of the swordfish inside his boat, and he falls into a deep sleep.
The young boy and other fishers come there, amazed to see the fishermen, the older man's courage, and survival. There's one thing for sure you need to be patient by reading this book. In almost all the pages, there's this struggle of this older man to catch a fish. He often talks to himself and says, I wish the boy were here, but he soon realizes that he's alone, and he goes on stretching his limits, accepting the fact that it is only he who has to help himself.
The whole narration of this struggle and survival is magnificent. No one can interpret this book in many ways. There's this angle of never-ending hope, of survival, of struggle, of this love relationship between the older man and the boy. The boy wants to help the older man who wants to be with him but is pressured not to do so. So many times, it happens that you are expecting someone to be with you in your difficult times, but soon you have to realize that it's only you who can help yourself.
There are some battles that you have to fight alone. There can be many metaphors in this book a man's fight with nature or the people of his surroundings. The sharks would represent unexpected enemies. I think anyone would read this book or the story for their own life experiences or expectations, and that's the beauty of classic stories.
Author: Ernest Hemingway
Average Customer Review: (4.6 out of 5, on Amazon)
Category: Sea Stories, Classic Literature & Fiction
Available: Audiobook | Paperback | Hardcover | Kindle
---
2. The Call Of The Wild
This book was published in 1983, and it's the most famous work of the author. The story starts with a dog. Buck is a stolen dog, taken from in Northern California, where he was initially a house dog, a very well luxuriate and well-rested. One day he got stolen and shipped to northern Canada. Miners were going out to these northern outposts where there was mining for gold.
Buck goes through a sort of journey where he'll have some very good owners. He is learning the ropes tied to ropes and learning how to become a sled dog at the start. So his various owners, some of these good in the end, are terrible and treat him very poorly. He comes to the brink of death and is saved by a guess like a rugged outdoorsman called John Thornton.
This is the first real owner he's had, where he falls in love, where he enjoys being with this person and only wants the best for them. They have their little mini-adventures, and eventually, he's the dog. Buck keeps getting cold and cold to the wild, nature ness, joining a wolf pack, and living through his senses. Also, you can see his evolution throughout the book, similar to Life Of Pi.
Author: Jack London
Average Customer Review: (4.5 out of 5, on Amazon)
Category: Literary Fiction
Available: Audiobook | Paperback | Hardcover | Kindle | Mass Market Paperback
---
3. 438 Days: An Extraordinary True Story of Survival at Sea
It's the true story of a Mexican fisherman who was lost off the coast for 438 days, like the book Life of Pi. It's got loads of important lessons for people interested in personal development. Salvador Alvarenga was the guy's name, and he went off with a guy a bit younger than him fishing.
He was an experienced fisherman and, doing it for years from Mexico, had a bit of a reputation as a lad about the town. They went off quickly to get into trouble in the tiny little boat they were in. They talked about terrible storms and the water almost wholly flooding the boat.
The Gulf of Mexico is supposed to be one of the worst places for sharks. So Salvador talks about seeing these sharks circling, and the story continues. Therefore a time, and that's unbelievable. Also, it gets even more unbelievable how long they're there for. They manage to catch a few fish here and there.
Salvador uses lots of techniques to try and keep himself positive. He uses his imagination to pretend that he's eating something quite lovely and that he's going to do the shopping for his friend. He holds on to that with so much strength and determination no matter what happens. It's a unique true story of how he survived.
Author: Jonathan Franklin
Average Customer Review: (4.7 out of 5, on Amazon)
Category: Oceans & Seas, Survival
Available: Audiobook | Paperback | Hardcover | Kindle
---
4. The Kite Runner
The Kite Runner is a story of Afghanistan. It is the story of a young boy growing up in the country. But it's also a fantastic and touching book in some ways. So the story is about a boy called Amir, who grows up in Kabul with his best friend or in a very close relationship with Hassan, the son of a Hazara servant that his family employs. Amir grows up with only a father figure because his mom died when giving birth to him.
So we see him growing up in Kabul, his relationship with Hassan. The latter always faces discrimination because he's a Hazara, and the problems with these two are very different. So one is the discriminated Hazara servant, and one is the son of a very important person in Kabul.
The story goes on to tell about the Russian invasion of Afghanistan. Finally, it also covers the Taliban rule of Afghanistan, although fundamentally. The plot is interesting, and I always wanted to know what would happen next and how the situation continues to evolve. The survival facts and suspense are very similar to Life Of Pi.
Author: Khaled Hosseini
Average Customer Review: (4.7 out of 5, on Amazon)
Category: Historical Fiction
Available: Audiobook | Paperback | Hardcover | Kindle
---
5. Sophie's World
The main character is Sophie Amundsen, a Norwegian teenage girl who receives mysterious letters from a stranger. He is teaching her about the history of Western philosophy. She finds the subject fascinating, but she is also fascinated by this mysterious professor. As she tries to find out who he is. He becomes even more elusive and more mysterious. But then the story changes when she starts to receive letters from another girl called Hilda, who she has never heard of, and she assumes that these must be the wrong address.
So these mysterious letters are talking about Sophie to this girl, Hilda, and it also seems that Hilda has the same birthday as Sophie, which is coming up soon. Sophie attempts to use her newfound wisdom from philosophy to try and solve both of these riddles. This is a book of two halves, and the first half is very informative, like Life Of Pi.
In the second half, the mystery starts to gather steam. People seem to either love the first half. As the mystery unravels towards the end, she understands Spinoza and Plato and Descartes make the revelation so much stronger than they would if this was a simple mystery story.
Author: Jostein Gaarder
Average Customer Review: (4.6 out of 5, on Amazon)
Category: Historical Fiction, Philosophy
Available: Audiobook | Paperback | Library Binding | Kindle
---
More Survival Books: 5 Books Like Into Thin Air
Travel & Adventure Books: 5 Books Like My Side Of The Mountain