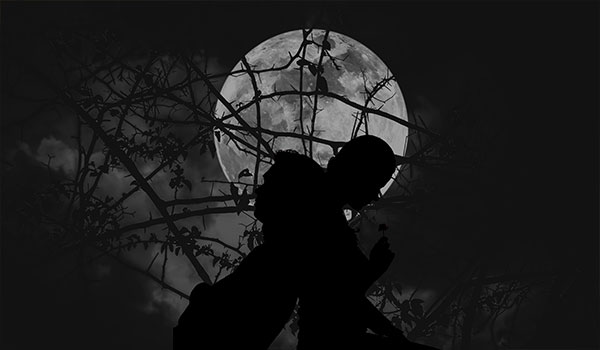 Zombie romance books are a traditional subgenre of romantic fiction that combines a romantic relationship between a human character and a zombie character. In these stories, the zombie character is portrayed as an undead being with human-like emotions and desires capable of forming a deep connection with a human.
Zombie love stories also feature horror, suspense, and drama, where the characters navigate the challenges of their unusual relationship in a world overrun by the undead. The characters struggle to overcome the obstacles that stand in the way of their love. If you are waiting for this type of love story, then stay with me.
7 Zombie Romance Books (Dystopian Horror)
Zombie romance books are a unique blend of horror and romance that appeals to many readers. In a post-apocalyptic world, the characters are forced to navigate the challenges of surviving, where the usual rules of society no longer apply. The story adds an element of danger and excitement, while the romance aspect provides a sense of hope and emotional connection between the characters.
Readers are drawn to the idea of two people finding love in the midst of chaos and adversity and the concept of love transcending even death itself. Now, I'll talk about my top favorite zombie romance novels. Let's begin!
1. Warm Bodies (Series)
Warm Bodies is a debut novel and series with three books, and there is an interesting description of the author at the front of the book. The series is about a zombie called R. He lives in an airport with many other zombies and the boys, who are a couple of stages further in the decomposing process and seem to run the place. The story is about when he meets a real living girl and takes her home to his plane. I love the airport setting. One of our favorite hobbies is going a couple of rounds on the escalator. I enjoyed that mental image.
Also, I enjoyed the girl in the story who's called Julie. She's not frightened but still a normal girl, as you can be during a zombie apocalypse. I was impressed with the writing. It's borderline, but there's some cursing in it. There was more effort put into the writing than in general. Another exciting thing I thought about while reading the book is what happens when you punch a zombie.
There are descriptions that R getting punched in the face and his jaw breaking. The bone can't fix itself. Apparently, out of habit, they still try to have romance, standing there naked, trying to rub their bodies together. So, in conclusion, the story starts with a good beginning and an exciting premise, but a bit weak toward the end. If you want to read the book before you see the movie or you want the zombie genre, then pick it. You can let me know if you've read the books or plan to see the movie.
"Warm Bodies" books in order:
Warm Bodies (2010): A zombie (R) falls in love with a human survivor. You get to see the power of love to overcome obstacles.
The Burning World (2017): The zombie R and Julie try to navigate the challenges of their post-apocalyptic world to find hope.
The Living (2018): R and Julie try to build a new world from the ruins of the old one.
Author: Isaac Marion
Publisher: Emily Bestler Books, Media Tie-In edition
Tropes: Espionage Thrillers, Suspense, Horror, Fantasy, Sci-Fi, Post-Apocalyptic
Number Of Pages: 256
Available: Audiobook | Paperback | Hardcover | Kindle | Audio CD
2. The Forest of Hands and Teeth (Series)
This series is post-apocalyptic slash dystopian. The books take place in a medieval village that The Forest of Hands and Teeth encloses. Within that forest are consecrated, and that's what they call the zombies. They are trying to rebuild the village and make things as before the zombie apocalypse. Our main character, Mary, feels very trapped within the village. She hopes that there is a life outside of the place untouched by the consecrated, that she can be free of this horrible situation.
All the books have YA mystery romances. The writing was beautifully done, and the zombies were epic. I have some problems with the characters. Mary was annoying and selfish, and the other characters fell flat for me. Mary is childhood friends with Cass, Travis, and Harry. They're having kids earlier while they're still healthy and young.
So Harry has a thing for Mary. But Mary has something for Travis. Travis has already proposed to Cass, who is Mary's best friend. Through events and circumstances, Mary finds herself spending more time with Travis, who starts to fall for Mary. In doing so, Cass begins to hang out with Harry Moore, and they both fall for each other. There's a lot of back and forth when Mary wants to be with either Travis or Harry.
"The Forest of Hands and Teeth" series books in order:
The Forest of Hands and Teeth: The main characters are trying to survive in a post-apocalyptic world filled with zombies.
The Dead-Tossed Waves: The main characters struggle to find a place to belong and the tension between safety in a world overrun by zombies.
The Dark and Hollow Places: The book's main theme explores hope, sacrifice, and the power of human connections in the face of adversity in an apocalyptic world.
Each book follows a different protagonist and explores various themes related to survival, love, loss, and the human condition in a post-apocalyptic world filled with zombies. There were a lot of holes in the plot, and the genre leaned a lot toward the mystery because there were many secretive, mysterious things going on. Overall, you can enjoy the adventure and twist.
Author: Carrie Ryan
Publisher: Ember
Tropes: Insta-love, Angst, Arc
Number Of Pages: 336
Grade level: 9 – 12
Book Weight: 9.1 ounces
Available: Audiobook | Paperback | Library-Binding | Kindle | Audio CD
3. Pride Prejudice and Zombies
Pride Prejudice and Zombies is a retelling of the classic "Pride and Prejudice" by Jane Austen, including zombies. Elizabeth Bennet, her sisters, and everyone else are trained in martial arts to defeat the unmentionables. The plot generally moves along as we know it, with a few twists here. Their reasons for leaving or abandoning others slightly change, and some characters' outcomes are somewhat different. There were a lot of things that didn't sit right with me because they weren't very logical. It's not very realistic, to begin with, but zombie stories or fantasy stories still have to adhere to realism.
Some characters' twists weren't logical, and you could tell they were arranged to fit the zombie narrative. Darcy wanted to protect Bingley because when Jane got sick and had to stay at Netherfield, Darcy thought she was bitten, which was not true. Then there was Darcy doubting the whole honesty of her affection as well. If you have read Pride and Prejudice, you will know that after Lady Catherine Berg has learned of the supposed engagement between Darcy and Elizabeth, Mr. Collins sends a letter to Darcy telling him that it's a bad idea to marry below status.
In the zombified version, Charlie turns into a zombie. Mr. Collins, out of grief and shame, kills himself. There is no one to send the letter to. Another storyline change was the one between Darcy and Wickham, namely. Darcy beat up Wickham, but for a good reason. If you like zombies in the medieval, then you must read it.
Author: Jane Austen, Seth Grahame-Smith
Publisher: Quirk Books
Tropes: Classic Literature, Humor, Historical
Number Of Pages: 320
Available: Audiobook | Paperback | Hardcover | Kindle | Audio CD | Spiral-bound
4. Married with Zombies
Married with Zombies follows Sarah and David fighting for survival during the zombie apocalypse. If the zombies don't eat brains, they might kill each other. When they first start to realize that something is going on, David wants to jump right off the bat and say they're zombies. It's hilarious that the characters in a zombie book or figuring out what they should do based on zombie movies. Every chapter has a little blurb about the chapter, also slightly a zombie life lesson. So I'm going to read this first one of the series.
All the zombie pictures are different, which is a nice little touch. This book only occurs in about a week, so you must move quickly. Some of their struggles with people becoming zombies were realistic, but I didn't like the predictability of who would get bitten and who would die. Despite some of the little issues, the story and the characters were well-developed. I recommend it to you all, especially if you want to read something funny and quirky.
Author: Jesse Petersen
Publisher: Simon & Schuster Ltd (UK edition)
Tropes: Monsters, Banter, Post-apocalyptic
Award: Goodreads Choice
Number Of Pages: 253
Available: Multimedia CD | Paperback | Mass Market Paperback | Kindle | Audio CD
5. Alice in Zombieland
Alice in Zombieland is the first book of the White Rabbit Chronicles. The main character, Alice, is snarky and humorous, which I always love. She's in a car accident with her family, and unfortunately, she's the only one to survive before Alice loses consciousness right after the accident. She thinks she's seeing these zombies diving into her father's body. If you think it will be an "Alice in Wonderland" retelling with zombies, it's not. The only real correlation with Alice in Wonderland was the main character's name and rabbit-shaped clouds.
The zombies in the book felt a little too weird for my taste. It seemed to be trying too hard to be unique and different. This book is also in a high school setting, which is very hit-or-miss for me. All that made it a very angsty atmosphere alongside Alice's home life and the zombie threat. The book raised many questions that didn't seem to be answered. Many of these will be answered in later books, but some didn't make enough sense.
If you are a fan of books set in high school and all of that angst and tension that comes from that setting, you'll have a much more positive experience. If you continue with the series, does it get any better, or do these things continue to be a problem in your eyes? I'm very curious to know.
Author: Gena Showalter
Publisher: Harlequin Teen (First Time Trade edition)
Tropes: Adventure, Mystery-thriller, Arc
Number Of Pages: 368
Available: Paperback | Hardcover | Kindle | MP3 CD
6. Dearly, Departed (Gone With the Respiration)
I was very excited to read "Dearly, Departed" because it was steampunk and they had Victorian values. So there was all technology but all of the cool fashion. Then there were zombies, and it sounded fantastic. I found all of those reviews saying that it's riding on the wings of Twilight. Nothing new there, and it didn't live up to its potential. However, it's so complicated that it overwhelms me when I listen. I couldn't envision the world, but it was still an enjoyable read. The book is told from five different perspectives, which doesn't help make it easier to follow.
We have Bram and Nora, our little star-crossed lovers, because he's a zombie. She's a girl from New London. How could they ever learn to love each other? Of course, they do, but he's dangerous. What if he bites her? Well, she's our typical Divergent Mockingjay because she's immune to this zombie virus, and her father is trying to use her blood to create a vaccine.
So naturally, it's okay if she wants to fall in love with a zombie. That whole aspect of the story is very boring because she gets kidnapped early on, and it's tough to understand why. Then she spends much time at the Army base getting to know these zombies and falls in love with Bram.
Then we get some perspective from her friend Pamela, who is weathering this zombie apocalypse in New London. That part is steampunk to the max. It's almost 500 pages, and a good two-thirds of the book is mainly dedicated to the author, who is trying to help you visualize the world and get into the minds of these characters.
Author: Lia Habel
Publisher: Del Rey (1st Edition)
Tropes: Steampunk, Sci-fi, Morally-grey
Number Of Pages: 480
Available: Paperback | Hardcover | Kindle | Audio CD
7. Generation Dead
Generation Dead is about Zombies, a topic I hold close to my heart. Teenagers across America start coming back to life after they die. This zombie or differently biotic is the politically correct reference to them. Teenagers have lost all of their rights as living citizens. Her entire school freaks out when the lovely and Gothic Phoebe falls for a zombie boy named Tommy Williams. Even her best friends, Adam and Margie, are apprehensive about it initially.
As their relationship develops, her peers and her community's beliefs and tolerance are constantly challenged. It's interesting not only to watch the relationship between Phoebe and Tommy create but also the relationship between society and these new zombie teens develop as well.
The author puts a new twist on traditional themes like hate crime, tolerance, pure acceptance, and civil rights. By using zombies to reexamine these themes, he lets the reader reexamine them in a modern light. It's his first novel, which is surprising when you read it. This book is for you if you want zombie romance and high school relationships. I highly recommend it.
Author: Daniel Waters
Narrator: Elizabeth Evans
Publisher: Audible Studios
Tropes: Death & Dying, Love-triangle, Suspense, Friends-to-lovers, Dark
Number Of Pages: 400
Available: Audiobook | Paperback | Hardcover | Kindle | Audio CD
Here are more popular zombie apocalypse romance books:
The Loving Dead by Amelia Beamer: A group of friends during a zombie outbreak in San Francisco. One of the characters falls in love with a zombie and must navigate the challenges of keeping their relationship alive.
My Life as a White Trash Zombie by Diana Rowland: A young woman wakes up in a morgue after a drug overdose and discovers she is a zombie. Angel tries to adjust to her new life but falls in love with another zombie.
Zombie, Ohio by Scott Kenemore: A zombie wakes up in a cemetery without a memory of his past life. He tries to uncover the truth about his identity and falls in love with a human woman.
Let me know in the comments if any of you have read these books. Can you please explain it to me?
Read more similar books:
7 Vampire Books Like Black Dagger Brotherhood
10 Horror Thrill Books Like The Outsider