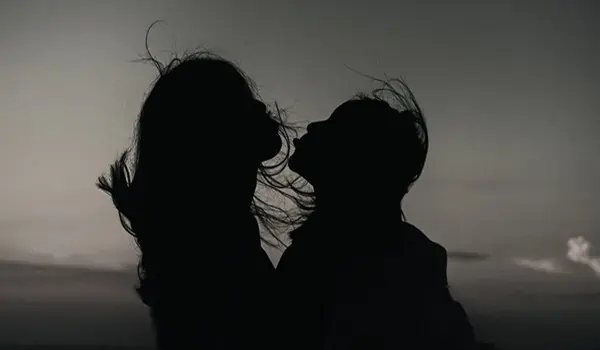 A lesbian is a girl attracted to other girls, like a straight girl is attracted to guys. So it's a same-sex relationship if it's a lesbian relationship. In most cases, they get married to a girl they love. As long as they are fertile, they can get pregnant. Also, lesbians can be parents, and they have children who can be gay, lesbian, trans, straight, bisexual, pansexual, asexual, whatever.
Nowadays, there is still discrimination and bad things happening in the world. People have some more community than they did years ago. As a writer, you have to understand the circumstances deeply to know your character more. If you want to write lesbian romance, you are on the right track.
How to write a lesbian love story?
Writing a lesbian character is the same as writing a gay character because both deal with the same gender identity. You must understand what lesbians feel, want, and desire if you are straight. When you write lesbians for speech, you can present the difference and social issues. But when you want to write lesbian romance, you should not create a difference from others.
Romance readers only want to know about romance, the relationship status, climax, suspense, and endings. So lesbian romance is not different from other romances. I will talk about the 7 tips for writing a lesbian character or romance. Let's start.
1. Have representation and appropriation
In context, appropriation refers to telling a story that is not used to tell and is somewhat offensive. So, don't write about being a lesbian. It can be a facet of the story or character identity. But if you're not one yourself, you shouldn't focus the story on that identity.
For example, write a high school romance, and you've got a lesbian who newly discovered it and is falling in love with a woman. As long as you're not specifically writing about her coming-out story, you're centered on her.
For example, write a letter, say you're writing a high school story, and there's a romance between a newly out lesbian and another girl. When you center the story around the romance and not around her specific experience coming out, that's only not quite your story to tell. So that's where the difference between representation and appropriation is. This technique applies to writing any minority or marginalized group.
2. Discover your character traits
It is very similar to how you should make the whole story about the character being gay. That can be their only identity. If their sexuality solely defines your character, then the chances are that you might be writing a token. So I would look into that because they were multifaceted human beings, and you need to respect them.
Make sure you acknowledge all facets of their personality. Are there any intersections? Are there any divergences? What's the whole background? What are their dreams and wishes and hopes and fears?
Even if it's only a side character, you don't want to dig into all of that. Do figure out what defines them outside of their sexuality.
3. Respect your characters and their choice
It can't be the whole personality, but a big part alters your whole perspective on life. So you do need to respect that a little more than only saying. Your characters maybe have a love interest at some point. It does affect them more than that. For example, how connected is that to the LGBTQ community? If they're not that connected, why is that? They grew up in a heteronormative world.
How has that shaped their romance view? How has that shaped their view of their worth in society?
Saying everyone can love whoever they want dismisses the real experience of struggles and joys of being in a minority group. So respect that and pay attention to how it has shaped your character and where in the world they feel comfortable. Where do they think they don't fit in? There's a lot of interesting information that's hidden in there.
4. Visualize the character's journey
Coming out is not a one-time event. There are a lot of frustrating misconceptions about coming out. But the most jarring one is the idea that someone, a lesbian, would always know that they are gay, and it's only not telling others. So it's kept a secret. Also, the micro-regressive implication is that they're innately deceiving the world.
If you are a lesbian, you don't want to show anyone else yet unless you're comfortable, until you're comfortable. Moreover, you can approach that with sympathy. Questioning your sexuality is only part of a self-reflective journey, like many other things in our personal development. We learn so much more about ourselves as we go through life.
So, do appreciate their journey to discover their sexuality, and don't assume it's only happened as a toddler.
Similarly, coming out isn't one big confession, and it is so often in the media. But it's not a long conversation. First of all, it's a lot of different conversations in the initial coming out. So don't generalize it into one. If your character is straight passing, they will have to keep coming out to people who might not believe them. That's so fun!
5. Don't compare with your lesbian character
Lesbians don't spend that much time thinking about how attractive men are. It might seem silly, but I see it in many books. So I want to put this advice in here and many stories.
The lesbian character either judge the men's attractiveness of the room, or they only think about it like it occupies their mind space. Do you know how many beautiful women are out there? All of them.
Don't make a lesbian head of the man swooning club.
6. Your character is normal as well as others
Genitalia doesn't define sexual attraction. Lesbians are attracted to women romantically and or sexually for their womanhood and not by their existence. This point is controversial, especially who somehow see a lot of lesbians as damsels in distress and very much need to talk over them. But in general, in most lesbian communities, I'm in and heard this very basic understanding.
Most TERFs consider it an insult, but it is only a description. Before we go into trans women and trans lesbians in this whole group, I want to briefly mention that trans men, intersex, masculine, non-binary people exist.
When you're writing your lesbian character, please do not write them.
Let your lesbian be attracted to any one of the female genders that strikes the fancy.
Generally, assuming that any man could be possibly attractive if you have one specific attraction. By excluding trans women, you also are excluding cisgender women. So non-trans women who for severe disabilities possibly don't have a standard look down there, and it's screwed up that, let's say, someone is missing body parts. That's a very cruel way of looking at gender. So be careful about it while writing.
7. Explore their unique view on gender stereotypes
If you're writing sex scenes, don't try to make your lesbian sex life match your understanding of what sex consists of. We're all different, and a lot of research is necessary there. I've seen it in so many books, and it's very frustrating. It's not the only way and also not the most common way. So if you're writing a sex scene, please keep that in mind.
See it as an opportunity to explore a unique feminist perspective. Both opportunities and struggles can come from this. On the one hand, your character might have an easier time spotting toxic masculinity and unhealthy relationship habits that otherwise are covered under the heteronormative umbrella. That's how relationships are.
On the downside, your character might struggle with defining their sexuality outside of the male gaze and female objectification. All attractiveness is somewhat linked to objectification, but so much toxic objectification can get confusing. When you start digging, you'll see this.
So there's a lot to explore there. If you don't have any rules on how relationships and romance work? Did they get them from the LGBTQ community that they discovered? So, do explore how they understand romance and where that came from. Writing diverse characters can be very intimidating, but it's also exciting and rewarding because you broaden your perspective and get so much more to play with and explore.
Last words
We writers are fascinated with human nature. Suppose you force yourself into a position where you must understand human nature that is not intrinsically connected to you. You learn a lot, and it's lovely. It does develop you as a person, develop as a person. Personal development is something people say.
So go for it. Write that lesbian character. Let me know if you have any questions. Make sure to run it by at least people from the LGBTQ+ community. Happy writing!
---
Read LGBT romance books to get more ideas:
5 Bisexual Books Like Boyfriend Material
5 LGBTQ Books Like I Will Give You The Sun
5 LGBT Fictional Books Like They Both Die At The End
---
Learn more writing tips:
5 Tips To Write A Gay Romance Novel
7 Tips To Write A Slow Burn Romance Novel