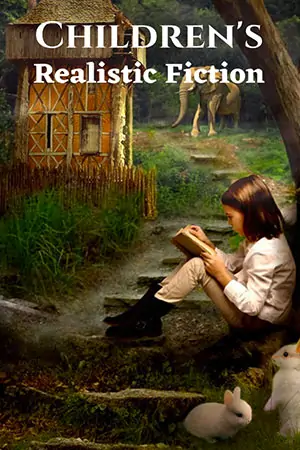 New York Times Bestseller, Fish In A Tree, is about trying to fit in socially and academically. The message is that everyone has strengths and talents, even if they learn and process information differently than others. The book encourages readers to have empathy for those who may be struggling. The protagonist Ally has moved several times in several years because her father's in the military. Trying to fit in and make friends at school has become a job for her.
Ally is a talented artist, but she struggles with reading and writing. She finally meets a teacher who understands why she struggles and wants to help her. With the support of Mr. Daniels and her eccentric friends Keisha and Albert, Ally begins to discover what makes her unique.
Books like Fish In A Tree highlight the importance of self-advocacy and asking for help when needed. These books promote the idea that everyone is unique and valuable and that anyone can achieve their goals with perseverance and support and positively impact the world around them.
10 Books Like Fish In A Tree (Children's Books On Disability)
Fish In A Tree by Lynda Mullaly Hunt is a New York Times bestseller book and the Schneider Family Book Award winner. I like this book because it reminded me of students' internal struggles when showing their learning in school. This book has something for everyone, especially students who feel unique learners and educators trying to reach them. I have many books similar to Fish In A Tree. So I'm going to discuss ten books that are my favorite also. Let's go!
1. Out of My Mind
Out of My Mind is a middle-grade novel that follows the main character, Melody. Melody has cerebral palsy, which is jam-packed with internal dialogue because Melody has a physical disability. That makes it very difficult for her to communicate with others as we would, which is verbal. So Melody is in a wheelchair. She doesn't have very great use of her arms or her hands or fingers, and she is also unable to verbalize her thoughts.
However, she has a communication board, a glorified clipboard with buzzwords, and the alphabet for spelling things out. But even that is limited in how she can discuss and tell people exactly how she feels.
This book does follow a melody through her fifth-grade year. However, it does jump back into different points in time to emphasize what's going on. For her disability, she faces many difficulties. Other people do not believe in her ability to get things done and succeed. It's Melody trying her best to learn to communicate with the people around her without having the ability to verbalize her thoughts.
I appreciated this book discussing the main character with a disability and her life story. Like Fish In A Tree, this story represents many people with disabilities, whether physical or intellectual and some of their struggles to get the education they deserve.
Melody could think, and that was a powerful moment in the book because the author perfectly discussed the issue that we are facing with people seeing others only for their disability and not for who they are as a whole. It was a truthful and beautifully written story about a girl who wanted to go to school and learn to the best of her ability. This book is very evident about it, and it talks about it and all the challenges.
Author: Sharon M. Draper
Average Rating: 4.8/5
Category: Realistic Fiction, Children's Books on Disability (Teachers' pick)
Available: Audiobook | Paperback | Hardcover | Kindle | Audio CD
2. Counting by 7s
Counting by 7s follows Willow Chance, a highly gifted genius, and her story. This is a contemporary book, and her adoptive parents love Willow. She does not doubt that and is very secure in her life now. She's never been able to fit in because of her high intellect. She hopes to find a friend, make friends, and have a new start as a motivated girl.
So she takes the standardized test and aces it, and the teacher believes she cheated. The teacher sends her to the school district counselor, Dale Duke, and Dale becomes a big character in the story. It gives a little bit of his back story in that he's one of those guys who had, when he was younger, some big dreams and hopes.
When Willow is sent to him, she is unlike anyone he has ever encountered, and he sits up and takes notice. He starts thinking of different things he needs to do to counsel her. He quickly realizes that she didn't cheat on the test, but he keeps that to himself because he wants to continue to counsel her and hopes to get something out of it.
Then we find out, though, at the end of the first chapter, that a great tragedy happens, and then the story goes back to see the two months leading up to that tragedy. Then, it moves forward as Willow works through what has happened and is dealing with that.
The beautiful aspect of the story is that Willow has no idea of the positive effect that she's having on the people around her. Also, it's lovely to see how the little things you do can affect someone else. It sends a good message that the little things make a difference, turning into big things similar to Fish In A Tree.
Author: Holly Goldberg Sloan
Average Rating: 4.7/5
Category: Children's Parents Books (Teachers' pick)
Available: Audiobook | Paperback | Hardcover | Kindle | Audio CD
3. Crenshaw
Crenshaw is an essential book for young readers for a couple of reasons. One, it addresses homelessness with younger students and younger readers who might not necessarily know how to approach that topic or even adults trying to approach it. It also delves into friendship and family, relationships, and things like that. The cover is brilliant, and it's one of the things that attracted you to this book.
Jackson and his family have fallen on hard times. There's no more money for rent and not much food, either. His parents, little sister, and dog may have to live in their minivan again. Crenshaw is a cat. He's large, outspoken, and imaginary. He has come back into Jackson's life to help him, but enough to save this family from losing everything as an imaginary friend.
If you've read the book, you'll understand some things, like purple jellybeans. It was one of those stories you can't forget once you've read it because it sticks with you. Crenshaw is one of those books because of the symbolism and subject matter. Like Fish In A Tree, it is challenging for young readers because it tackles some hard subjects, but it's also important because not many books do that for young readers.
Most books for young readers take a very general approach, and they don't like to go into these tough, complex topics. But it's things that the way the author presents it, it's not so complex that a child couldn't understand it or a young reader couldn't understand it.
Author: Katherine Applegate
Average Rating: 4.8/5
Category: Children's Homelessness & Poverty, Children's Fantasy & Magic
Available: Audiobook | Paperback | Hardcover | Kindle | Audio CD
4. Wonder
Wonder follows a ten-year-old boy named August Pullman, born with a rare genetic condition that caused a major facial deformity. He's had many surgeries over the years to try and correct what was wrong, but he's still left not looking like a normal little boy. Because of these different surgeries, he hasn't been able to attend regular school. He's been homeschooled by his mom, and one day his mom tries to convince him to go to a regular middle school.
People make all of the snap judgments about him, and he does get bullied a lot. This book is over 300 pages and is told from different perspectives. So obviously, there is August's point of view, and you get to see what he has to deal with daily. It's also told from the point of view of his family members and schoolmates.
It's technically a children's book, but it doesn't read like it. I enjoyed it because it doesn't have that elementary vocabulary and doesn't talk down to the reader. The book sends a great message about how mighty kindness can be in a person's life. If you're a little bit kind can change somebody's life. It is impactful when you have read the entire story and relate it to Fish In A Tree.
Author: R. J. Palacio
Average Rating: 4.8/5
Category: Realistic Fiction, Children's Books on Disability (Best Seller)
Available: Audiobook | Paperback | Hardcover | Kindle | Audio CD
5. Rules
Cynthia Lord's Rules is a classic prize-winner book. It is about a young girl named Catherine, she has a brother named David, who is autistic, and she doesn't hate her life by any means. But her life is hard for her in some ways. She wants a regular part of her life where a friend comes in next door. She wants to not think about having to do with these rules and explain these rules constantly to somebody. That's what the whole book is about.
Every chapter is like a new rule, as these little rules. Cynthia writes to her brother to understand basic life things. They're cute, and some of them are suitable life lessons for her as well.
So she makes all these word cards for him that she knows that teenagers like to say. It's cute, and they go for walks together. There's a little bit of a challenge in the book that she has to merge her life like her friend. Somehow, she thinks this is normal. Then, her paraplegic and autistic paraplegic friend Jason and her autistic brother David merge those lives and redefine normal. The reality and psychological aspects are very similar to Fish In A Tree.
Author: Cynthia Lord
Average Rating: 4.7/5
Category: Medical General Psychology, Children's Books on Disability (Teachers' pick)
Available: Audiobook | Paperback | Hardcover | Kindle | Audio CD
6. The War That Saved My Life by Kimberly Brubaker Bradley
The War That Saved My Life is a historical fiction novel set during World War II and follows the story of a young girl with a clubfoot. Her mother has locked her away.
When she and her brother are evacuated from London to the countryside, she discovers a new life filled with love and freedom. Like Fish in a Tree, You can explore resilience, family, and identity.
7. Mockingbird by Kathryn Erskine
Mockingbird is realistic fiction that follows the story of a young girl with Asperger's syndrome. She is trying to struggle with the world after her brother's death. The story is about grief, loss, and understanding differences.
It is a heartwarming and powerful story that sheds light on the experiences of those with autism. While reading, you can relate this girl to Ally from Fish in a Tree. Both characters are brave and struggle with their identity, which made me so emotional.
8. The Thing About Jellyfish by Ali Benjamin
This middle-grade contemporary shows a young girl trying to accept her best friend's death. She becomes obsessed with the idea that her friend was stung by a rare jellyfish and set out to prove it. The Thing About Jellyfish explores themes of grief, loss, and the power of friendship.
9. El Deafo by Cece Bell
This graphic novel memoir won Goodreads Choice Award nominee. It follows the story of a young girl who becomes deaf after a childhood illness. She learns to face the world with the help of a hearing aid and her imagination. El Deafo teaches you about disability, friendship, and the power of self-acceptance. After reading Fish in a Tree, you must pick it because both books deal with similar themes.
10. Because of Mr. Terupt by Rob Buyea
This novel follows the story of a group of fifth-graders and their new teacher, Mr. Terupt. He inspires them with his creative teaching methods. Because of Mr. Terupt is told from multiple perspectives and explores friendship, empathy, and the power of positive influence. So, it's a heartwarming and relatable story that shows the impact that a good teacher can have on students' lives. If you want the same story as Fish In A Tree, this book is for you. The teachers are game changers for both readers, and you can read if you are a teacher or parent.
---
These powerful and uplifting books offer valuable life lessons. They encourage readers to recognize their unique strengths and celebrate diversity in all forms.
More Related Books:
Historical Books Like Esperanza Rising
Children's Realistic Fiction Books Like Restart
Kid Realistic Fiction Books Like The Penderwicks