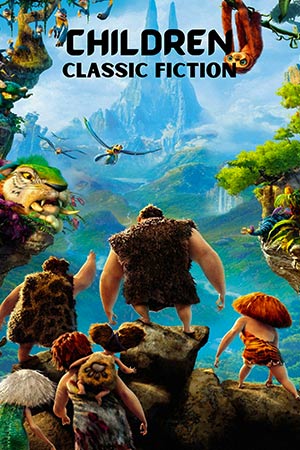 Esperanza Rising by Pam Ryan is historical fiction, and it takes place after the Mexican Revolution. It offers young readers a glimpse into a challenging historical period and provides a platform for discussing immigration, economic inequality, and the human spirit's resilience.
The story is about Esperanza's journey from being a wealthy citizen in Mexico to traveling to the United States to work in one of the farms that produce and pack vegetables. It's an exciting story after her father dies and her uncles try to force her mother into marriage.
Eventually, the story evolves, realizing Esperanza doesn't know any better. She's ignorant of others in the situation. Also, she's forced into these circumstances where she is forced to adapt or not thrive. Esperanza means hope, which is the story's underlying message.
Books like Esperanza Rising provide important social issues such as immigration, economic inequality, and social justice. They allow you to explore and reflect on these topics, deepening your understanding of the challenges faced by marginalized communities and the importance of compassion and solidarity.
5 Books Like Esperanza Rising (Children's Historical Fiction)
Esperanza Rising is great because it's written at an understandable level for students but enjoyable for adults to read. You can do a cross-curricular historical tie with social studies.
It's about struggling, overcoming your struggles, and finding hope and desolate situations. I will discuss five adventures and children's braveness books like Esperanza Rising. Let's go!
1. Bud, not Buddy
Bud, Not Buddy allows young readers to learn about important historical events and social issues while fostering empathy and promoting determination and perseverance. Like Esperanza Rising, the story is set during the Great Depression and follows the journey of a ten-year-old African American boy named Bud Caldwell. This book falls into love, hate, and other filters, but it's a sweet, heartwarming story, and that's all it's trying to be.
Bud lives in an orphanage during the Great Depression. It's the story of him trying to find his father because his mother raised him for a long time. But she died a few years before the story started, so he went to the orphanage.
By the time the story starts, he's finally tired of getting put in foster homes and returning to the orphanage repeatedly. He's tired of getting mistreated. The orphanage is crowded, and he doesn't like it there. So he is going to find his dad. Let's see what happens. Beyond that, it's a nice little journey for him.
The main thing that impressed me about this book is how it's written because it's told from Bud's point of view, and he's an interesting character. In that regard, this book feels like a 10-year-old telling a story but is also intelligent for his age. It doesn't feel like anything feels dumbed down or anything. Even though he's brilliant, he occasionally misunderstands things or has things go over his head.
He thinks vampire bats are attacking him at one point, which will suck out his blood. Those misunderstandings are funny sometimes. This book's author seems to grasp what childhood was like and what kids thought.
Author: Christopher Paul Curtis
Average Rating: 4.7/5
Category: Children's Action & Adventure, Children's 1900s American Historical Fiction (Teachers' pick)
Available: Audiobook | Paperback | Hardcover | Kindle
2. Inside Out and Back Again
Inside Out and Back Again is written in verse about a Vietnamese girl. She is young, and her family fled Vietnam and came to the United States. Also, it's her experience between losing her father when she was young and growing up with older brothers. She's the only girl, and their mom is raising them. While this is fiction, it was based on the author's experiences as Esperanza Rising.
Though written in verse and chronological order, this book was easy to get through. Even a couple of lines about them made a world of difference. The author touches on race, nationality, and skin color. She discusses in detail how she was bullied because she was different.
Author: Thanhha Lai
Average Rating: 4.7/5
Category: Children's 1900s American Historical Fiction (Teachers' pick)
Available: Audiobook | Paperback | Hardcover | Kindle | MP3 CD
3. Frindle
Frindle is about two characters. The first is Nicholas Allen, a fifth-grader. He's a bright kid but a bit of a troublemaker. Then there is his language arts teacher, Mrs. Granger, who is very serious and strict, and you cannot make fun of words in front of her. But since Nick is a bit of a troublemaker, Mrs. Granger gave him homework to make an oral report about the origin of words. Nick isn't fond of the idea, but he was fascinated while researching at home.
All of a sudden, words have different origins, whether Latin or Greek roots or French or German language and a whole lot more. So that's where it all began. Then one day, when Nick was walking down by the street, he found a gold pen, so he picked it up. But instead of calling it pen, one word stuck to his mind. He called it friendly. So this is the pen. He chose to call it pharyngeal, so he made a new word by himself. That's where this crazy adventure begins.
The word friendly became so popular it immediately clicked to the point where it started receiving national attention. Nick has to face the consequences. Throughout this popularity, one person won't approve of this. That's none other than his teacher, Mrs. Granger. So it's a simple kid trying to make a big difference in this world, similar to Esperanza Rising. He's boosting confidence and pushing forward imagination and creativity.
Author: Andrew Clements
Average Rating: 4.8/5
Category: Etymology, Children's Classics (Best Seller)
Available: Audiobook | Paperback | Hardcover | Kindle
4. Walk Two Moons
Walk Two Moons is a young adult novel that received awards, including the Newbery Medal for excellence in children's literature. Sal entertains her grandparents with Phoebe's outrageous story. Her own story begins to unfold the story of a 13-year-old girl whose only wish is to be reunited with her missing mother in her Award-Winning style. Sharon Creech intricately weaves together two funny and bittersweet tales to create a heartwarming, compelling, and utterly moving story of love, loss, and the complexity of human emotion.
Two stories are going on here. We gain insight into the main story as we learn more about one story. Sal is a 13-year-old girl going on a road trip with her adorable grandparents. Also, it all ties back into a road trip she's going on with her grandparents.
Phoebe is going to Idaho to find her mother, and she tells a story along the way. That's the first pleasure of Walk Two Moons by Sharon Creech. You get Sal's story about her friend, the curiously uptight Phoebe Winterbottom. You get Sal's story about accepting her mother's departure and learning to live again. Like Esperanza Rising, this book contains many emotions and real stories.
Author: Sharon Creech
Average Rating: 4.7/5
Category: Children's Classics Literature
Available: Audiobook | Paperback | Hardcover | Kindle | Mass Market Paperback
5. A Long Walk to Water
A Long Walk to Water is a dual perspective from Salva, who is pretty much our main character. It was about life in the eighties in South Sudan when the Civil War occurred. Salva was used to being part of a farming family. He would take care of the cattle and occasionally hunt with his siblings. One day at school, they heard gunshots, and the teacher told them to run into the bush because they didn't want to be recruited as child soldiers.
It's about Salva walking through the desert with other boys and adults. He eventually meets up with his uncle by chance, and a group of these adults is walking, trying to escape the war and the hardships they go through in the days without water and food crossing over rivers.
Here they have to take care of crocodiles, watch out for lions at night, and eventually make it to a refugee camp in Ethiopia down the road being turned away from there, having to walk to another refugee camp in Kenya. The historical image and adventure are very similar to Esperanza Rising.
Author: Linda Sue Park
Average Rating: 4.8/5
Category: Children's Military Fiction, Children's African History Fiction (Best Seller)
Available: Audiobook | Paperback | Hardcover | Kindle | MP3 CD
---
These books help you to engage with history from a personal and human perspective. Exploring books like "Esperanza Rising" can broaden your views, deepen your understanding of the world, and offer meaningful and enriching reading experiences.
More Similar Children's Books:
Fantasy Books Similar To The Phantom Tollbooth
Adventure Books Similar To The City Of Ember
Mystery Books Similar To The Westing Game
Children's Realistic Fiction Books Like Restart